Africa
,
Kitesurfing
,
Madagascar
— By
Kelly
on March 18, 2014 12:01 PM
The Varatraza blew fiercely across Sakalava Bay. I dug my toes into the white sandy beach, watching Tom kite between the stone islands. He was clearly overpowered on his 6 meter kite, the wind gusting from 35-40 knots. I had attempted to go out earlier, but the strong wind proved too powerful for little ole me. It was August in Northern Madagascar, one of the windiest months of the year.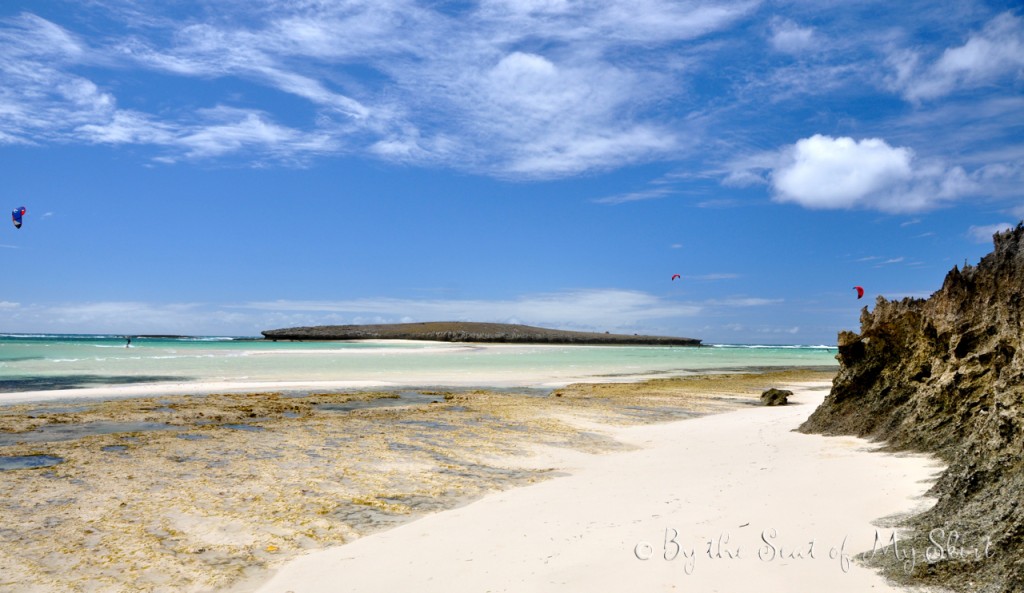 We had chosen to kite in Sakalava Bay, one of  two very rad and very beautiful kite spots in the far north of the island.  The other popular spot is in the Emerald Sea, accessible by boat from the town of Ramena. Sakalava Bay offered cheaper accommodation (about 50€ cheaper per day) and the wind forecast seemed better for our sized kites, as the wind is often stronger in the Emerald Sea. While kiting in Zanzibar a fellow kiter had shared with us his experience kiting in both spots, explaining that the Emerald Sea was a more advanced spot, with a challenging launch area and crazy strong winds, often too strong to kite. We did have the opportunity to go kiting in the Emerald Sea one day while on a sailing excursion and are glad we had the experience. The Emerald sea was truly like nothing we had ever seen before!
Sakalava Bay is a 2.2km long lagoon , completely closed off by a reef, and lined by a long white sand beach.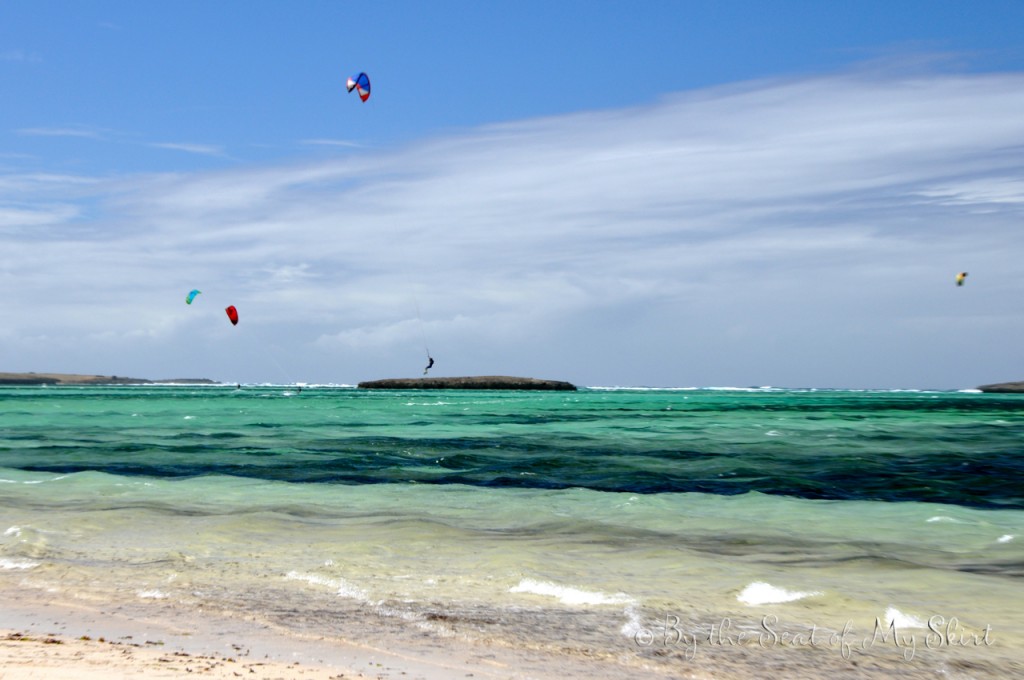 At low tide, the sand created a path that split the bay in two shallow lagoons.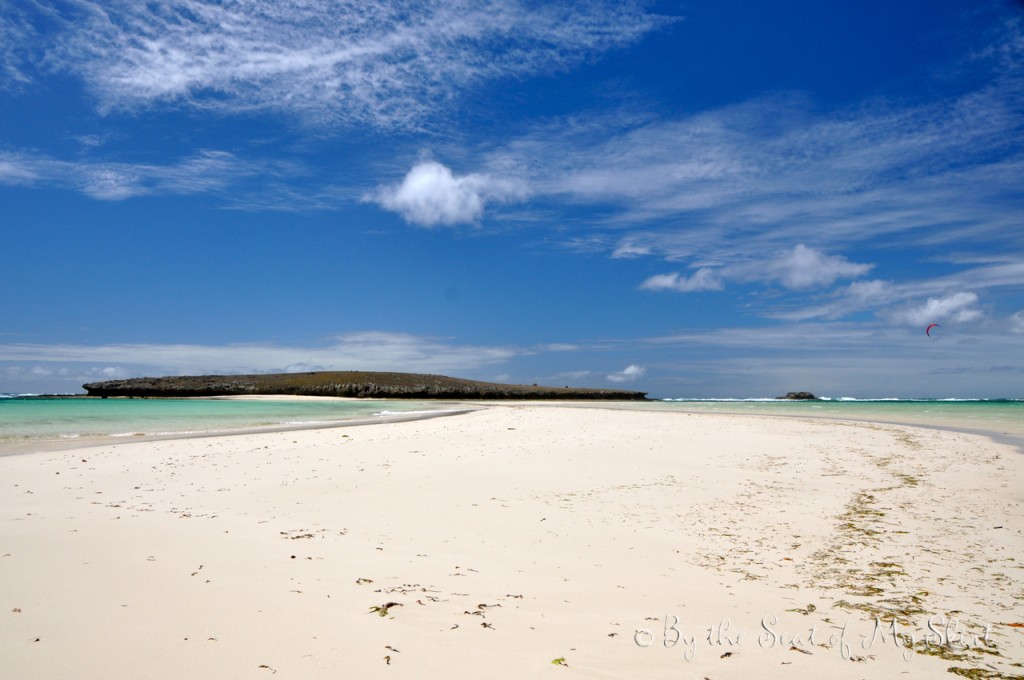 I was able to walk very far out and around the large island, almost to the reef for a reverse view of the beautiful bay.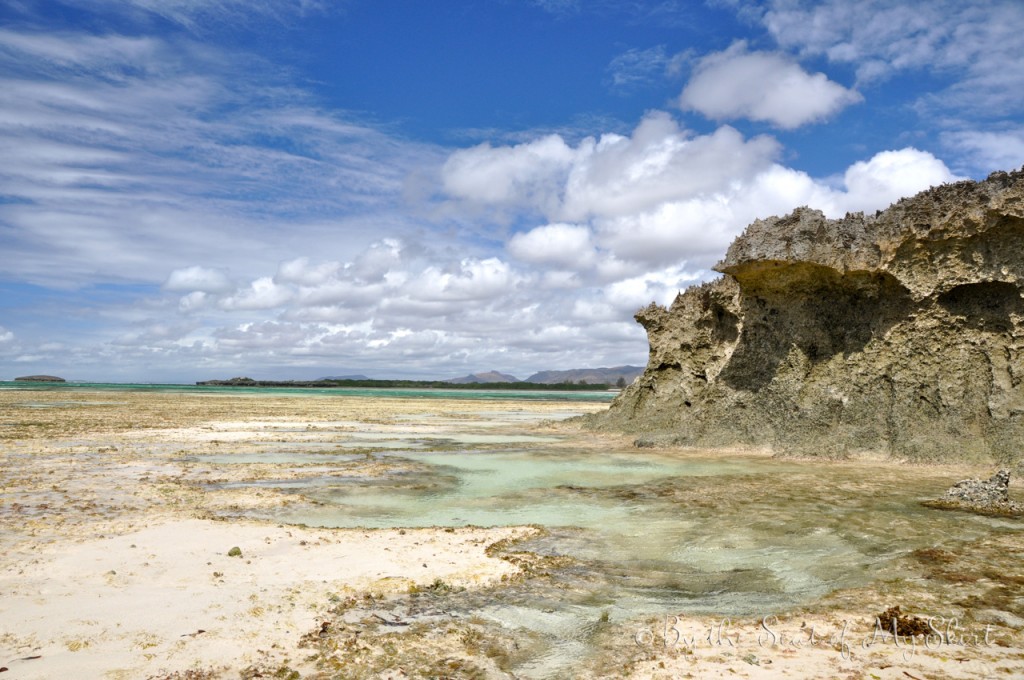 The shallow lagoon at low tide offers perfect conditions for beginners and freestyle riders. At high tide the water is choppy in strong winds demanding more advanced riding skills. More advanced wave riders can easily ride the sideshore wind 800 meters out to the reef where 1-3 meter wave breaks beckon.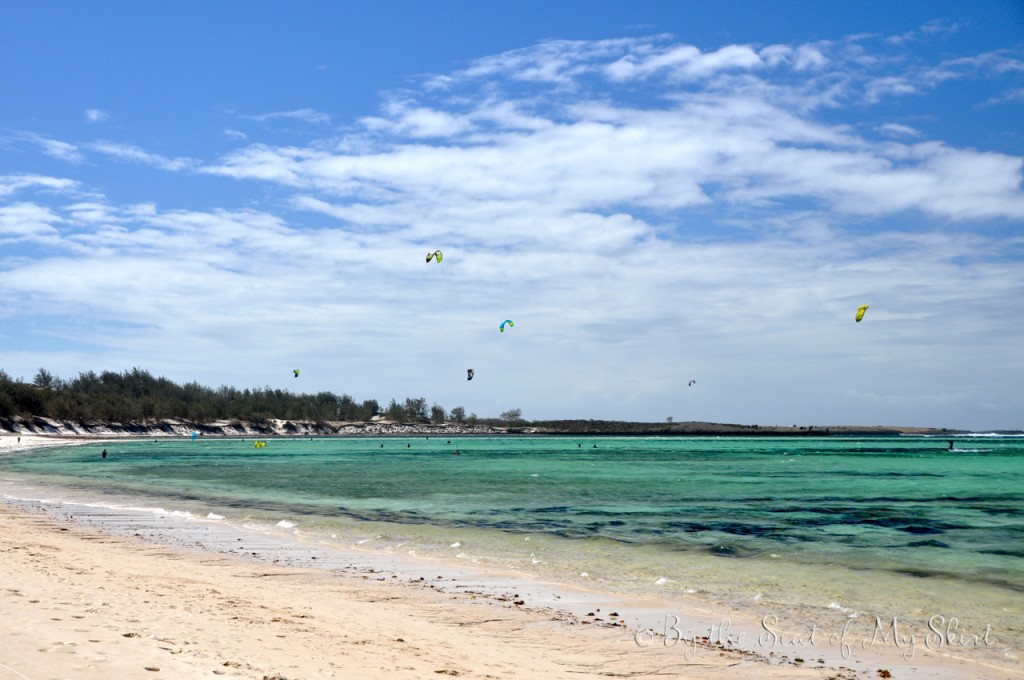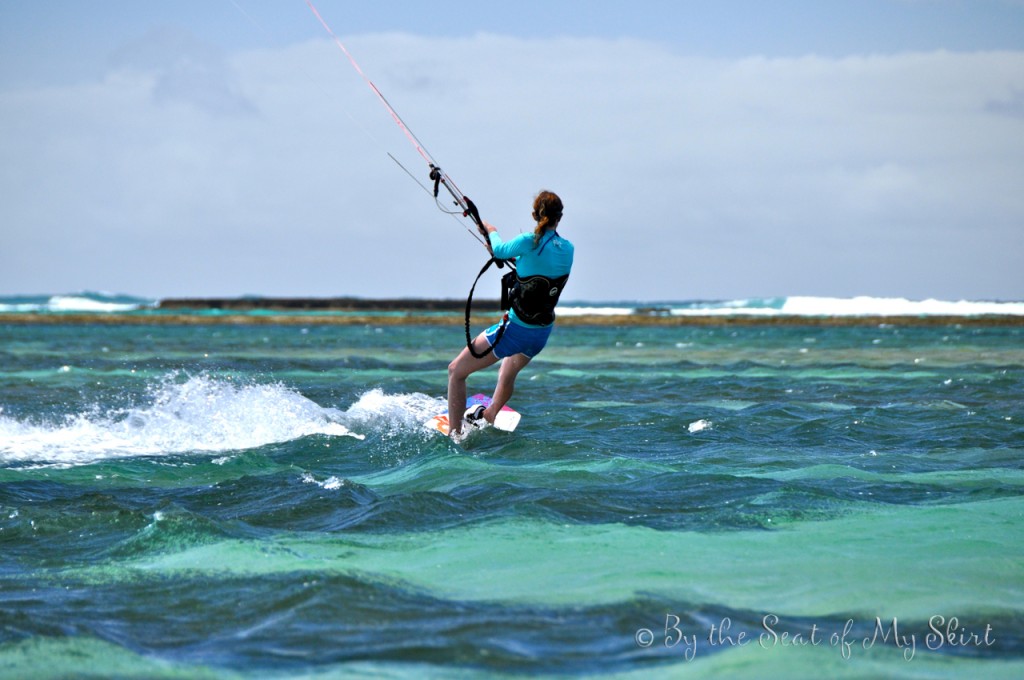 The wind statistics and conditions are ideal for kiteboarding and windsurfing. The Varatraza blows from early May to the end of November between 20-35 knots (often 35-45 knots). The wind blows constant from 10 A.M to 5 P.M.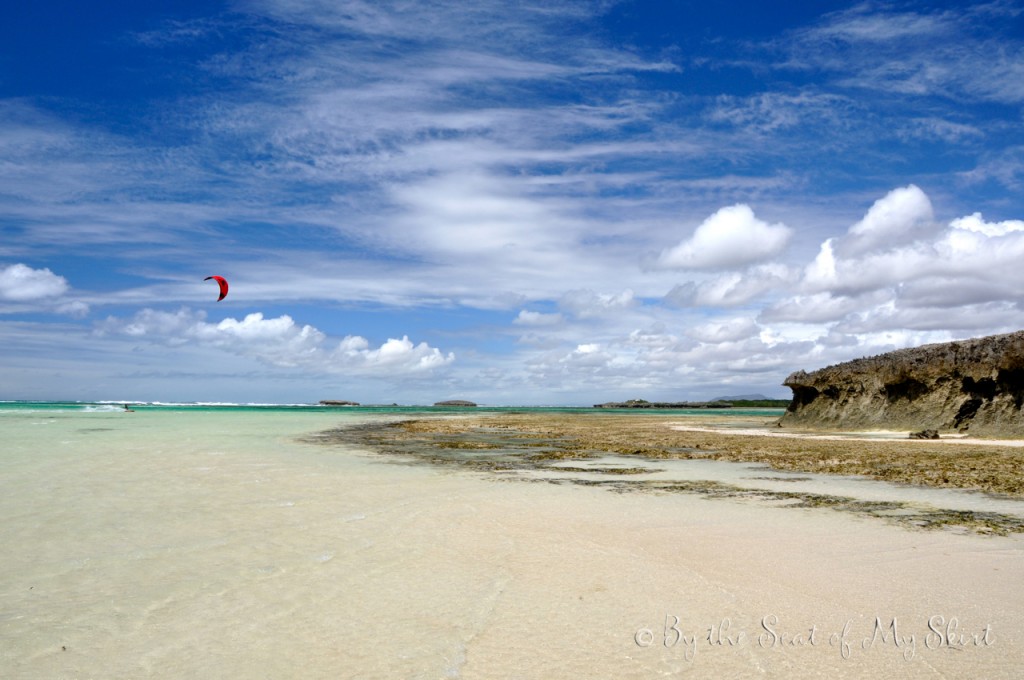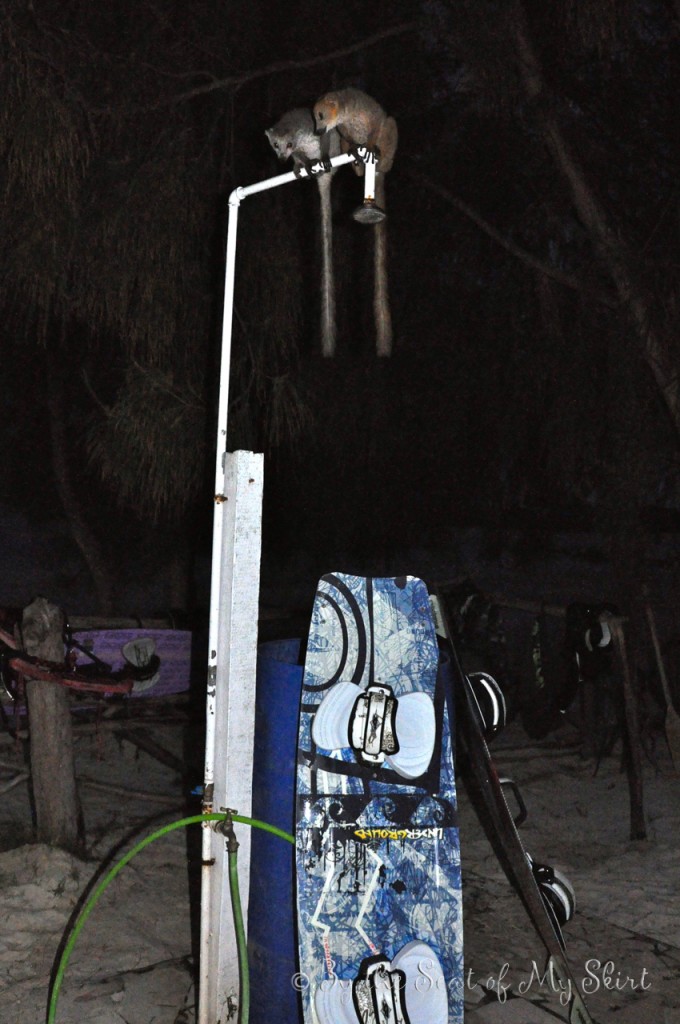 THE GOOD
Strong winds
Frequent wind
Shallow water
Warm water
Flat water at low tide
Wave spot at the reef and at high tide
Beautiful crystal clear water
Lots of other things to do on the island if there is no wind or more often too much wind
THE BAD
Too much wind at times
Expensive
Can be gusty
Water sometimes too shallow at low tide
Watch out for large stones at low tide
There can be seaweed close to shore that  can make a mess of your lines.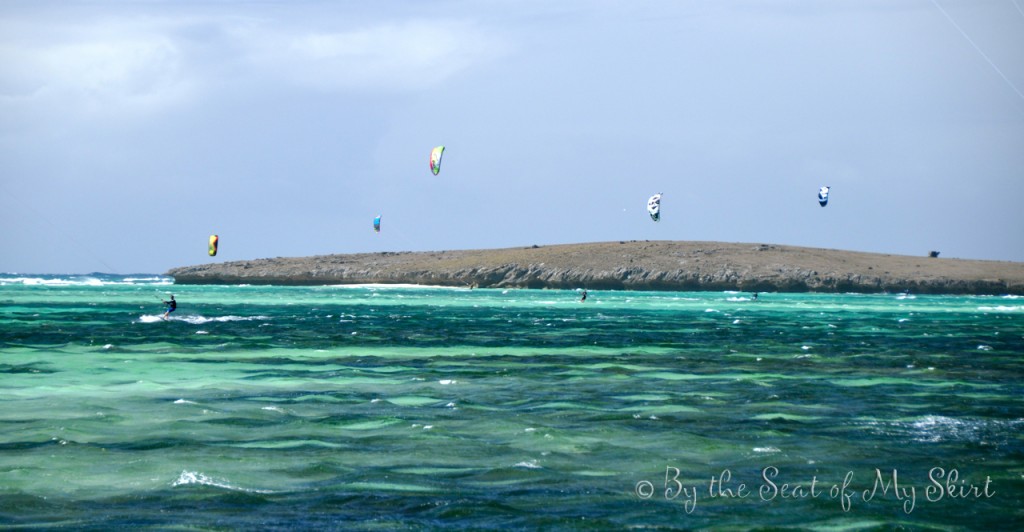 WHO'S ON THE WATER
The French & local riders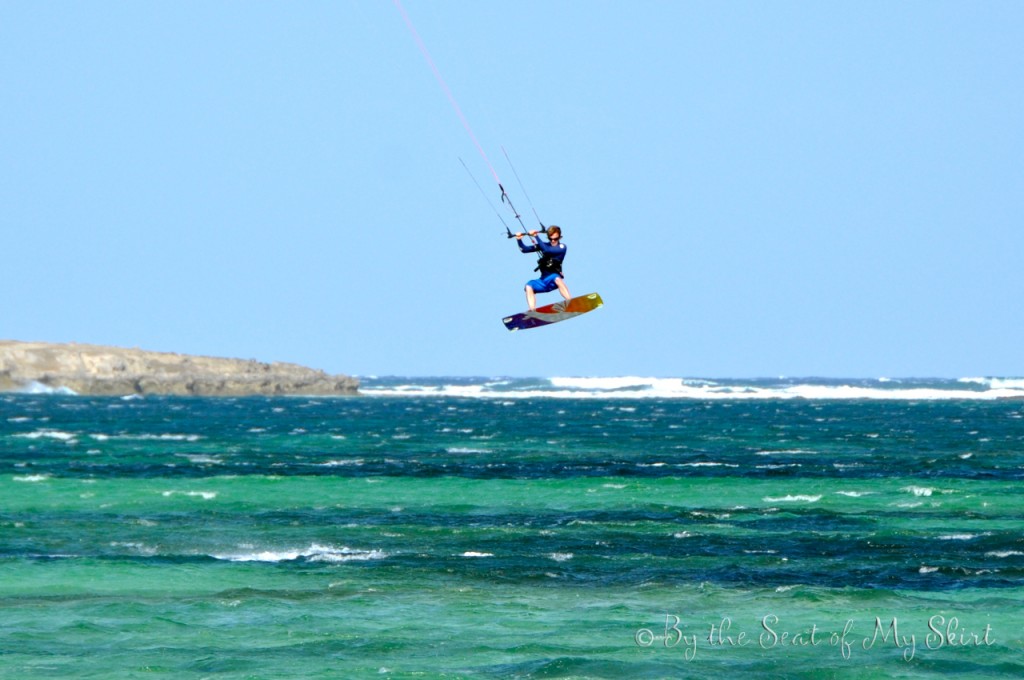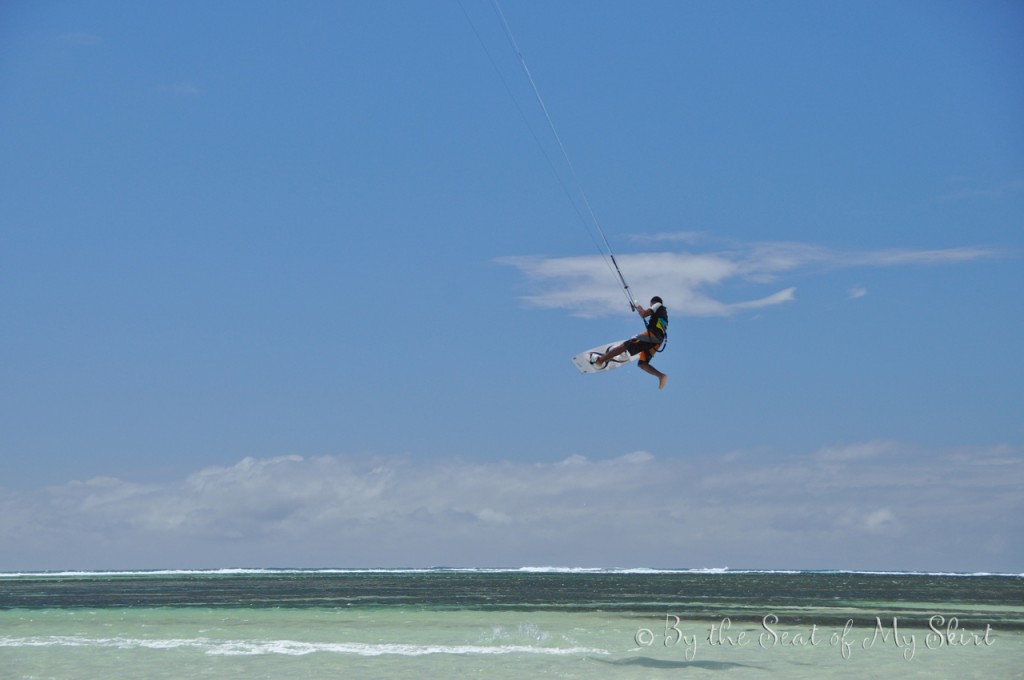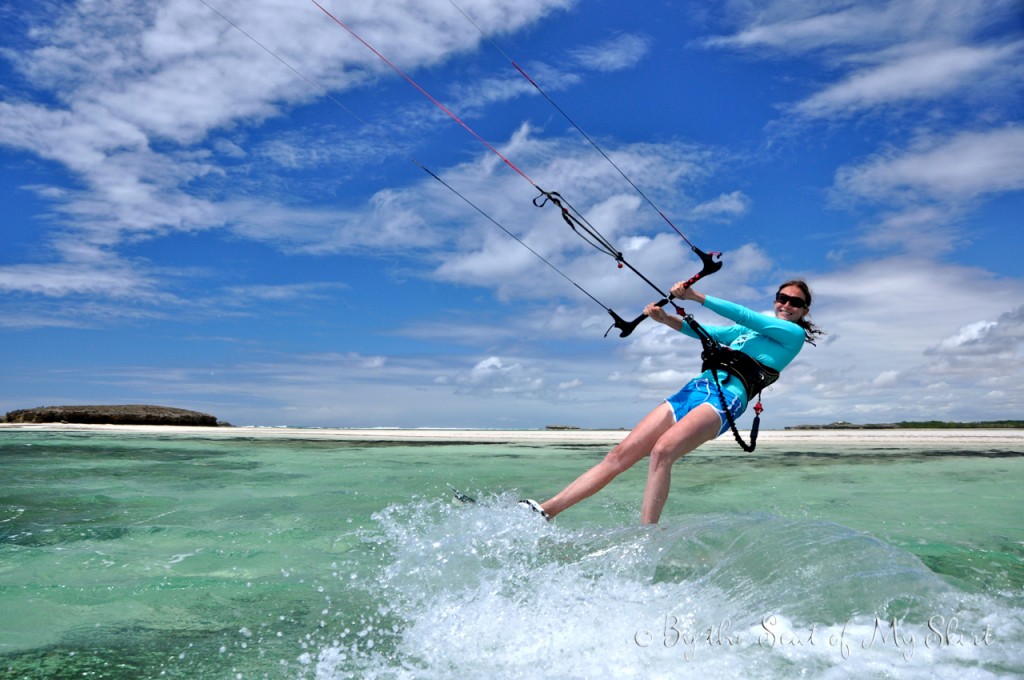 WIND CONDITIONS
Strong south-east trade winds "Varatraza" blows during eight months of the year, reaching its peak from July-October. Wind blows sideshore.
Current conditions/forecast
BEST TIME TO KITE
Any time between May-December is a good time to kite in northern Mada.
August has highest wind probability; however, wind is VERY strong this month, expect 35-45 knots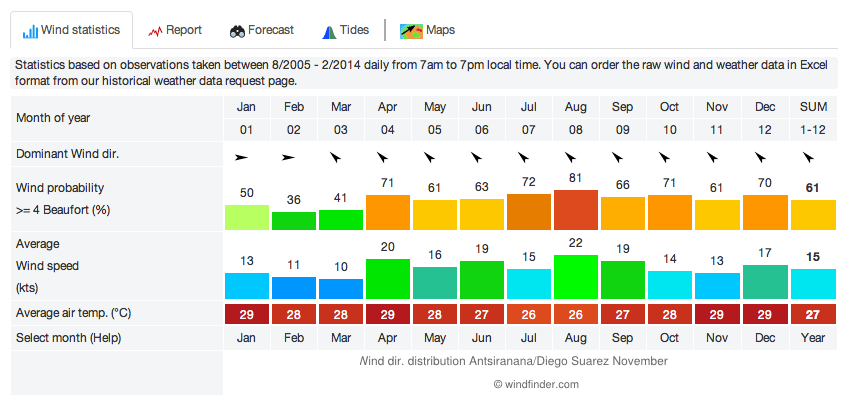 WEATHER CONDITIONS
The weather is warm all the year. The water is around 25/27°C and the air is between 30-40°C . Avoid the hurricane period during February/March.
KITING STYLE
Freestyle & wave riding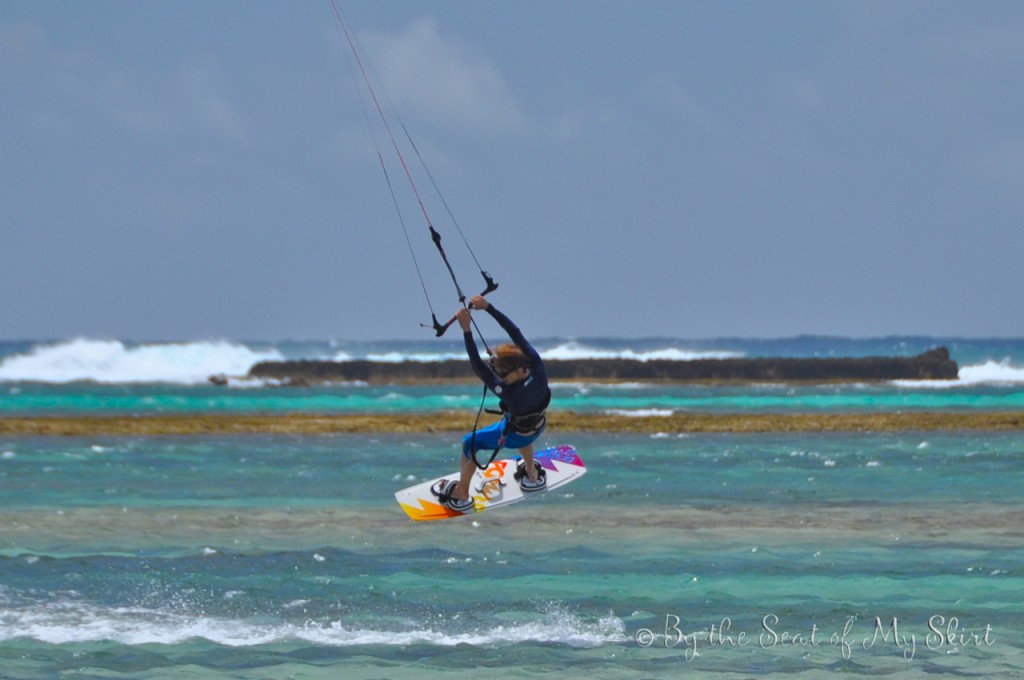 WHAT SIZE KITE?
Small and I do mean small. The smallest I had was a 6m and there were many days I could not go out on the water as I was too overpowered. Before our trip I read a review that most people use a 7/9 meter kite; however, we rarely were able to use our 8 meter when we kited in August.
I would bring a range of kites from 4m-12m depending on the time of year you plan to kite.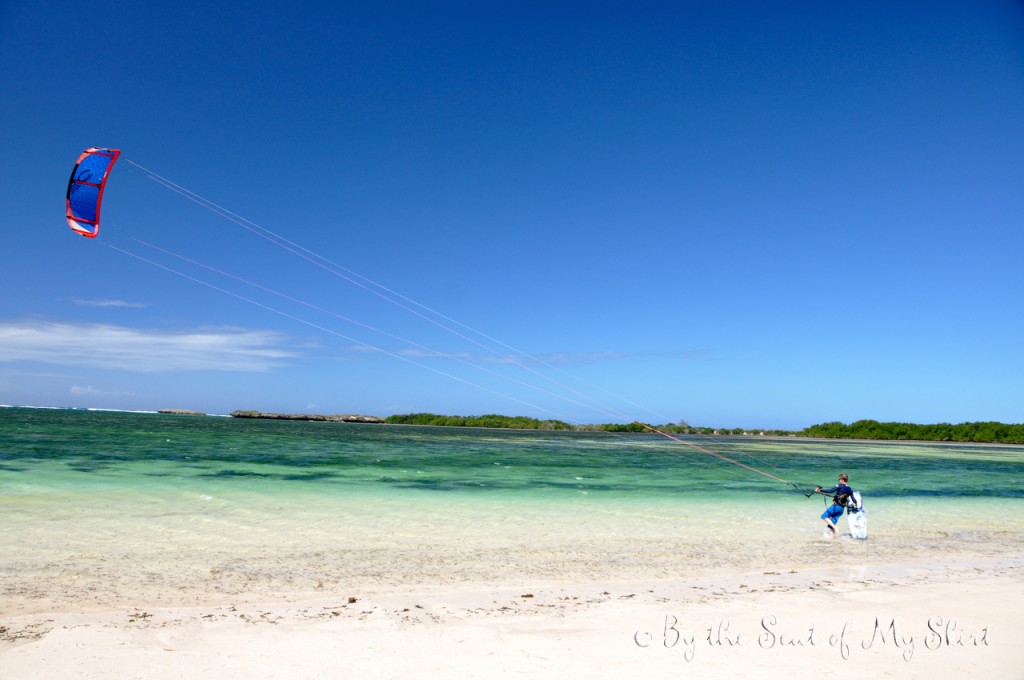 WHAT TO WEAR?
Board shorts are fine most times of the year, if you are cold natured like me bring a shorty.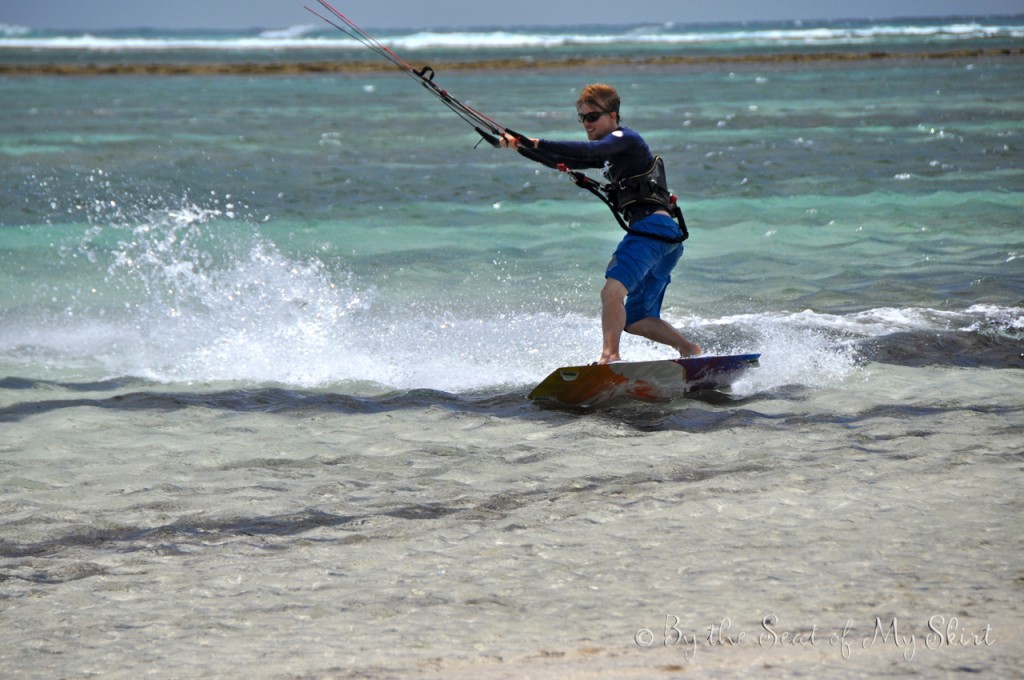 GETTING THERE
Closet Airport: Diego Suarez – 19km from Sakalava Bay.
If you stay at the Royal Sakalava the owner will send a driver to fetch you from the airport.
Air Madagascar is your cheapest option to get to the island. Flight depart from Paris, Johannesburg, Nairobi. Save your flight ticket and itinerary as if you can prove you arrived via Air Madagascar International flight you will get 50% off all domestic flights within Madagascar (you must go into an Air Madagascar office to get this deal, so do not buy your domestic flights in advance online).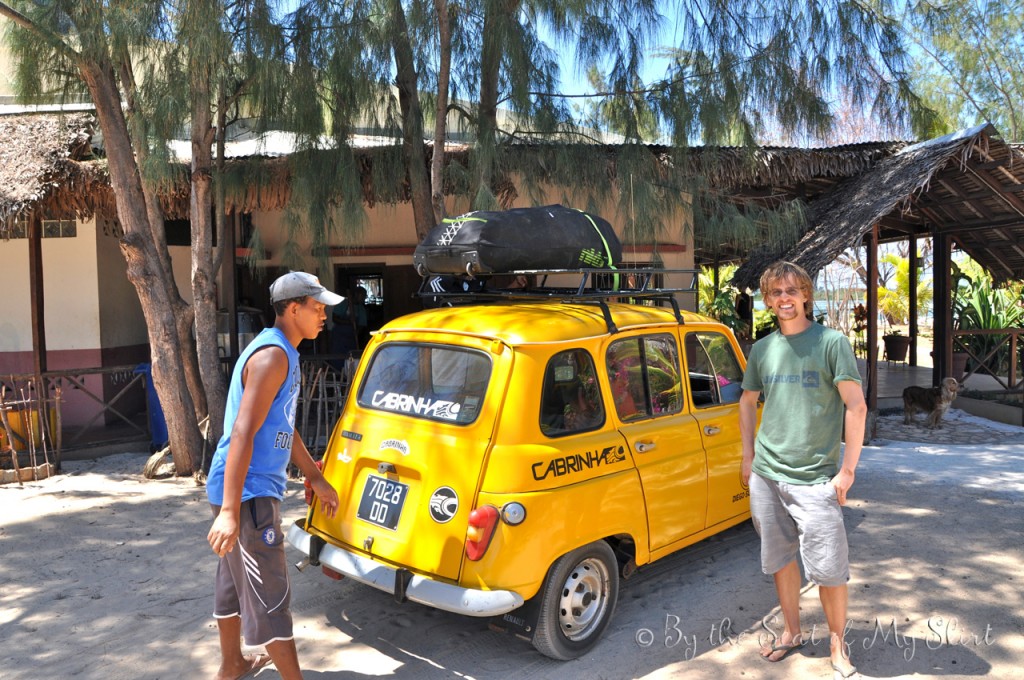 KITE CLUBS
Sakalava Bay: Royal Sakalava  offers kite lessons and rentals ; however, there is no storage space offered specifically for kite gear. We stored our gear in our room and on some on your front porch where this green lizard kept watch.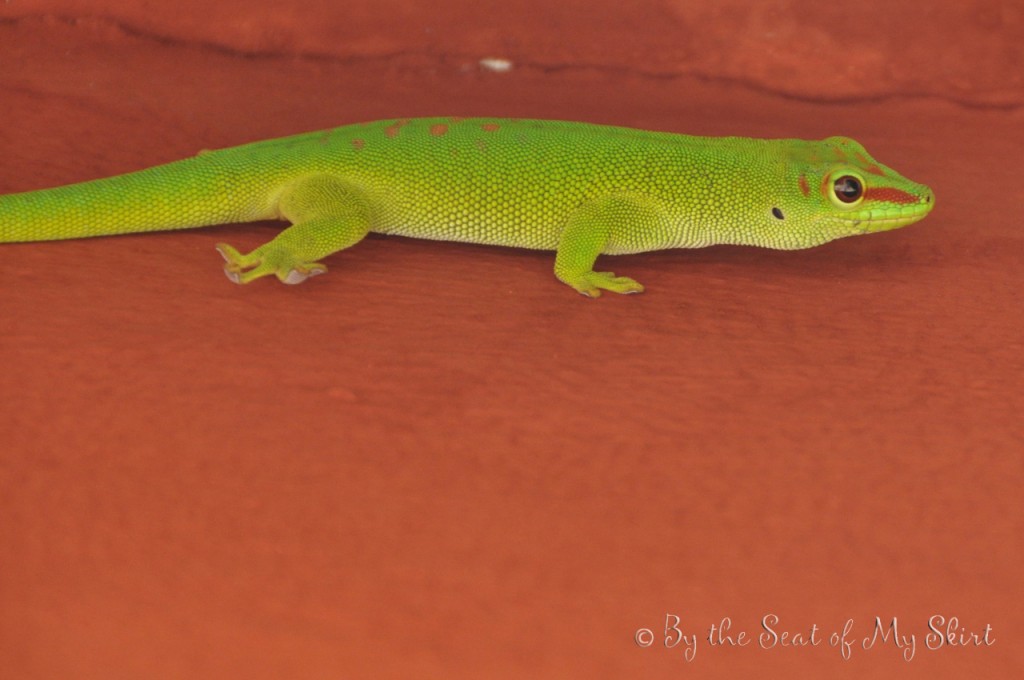 ACCOMMODATION OPTIONS
ROYAL SAKALAVA: Located on the beach in Sakalava bay offering 17 bungalows for rent. Each bungalow has a private bath with hot water and electricity. The owner Lucas is very kind and will kindly help in organizing transport for excursions outside of the bay. We enjoyed our stay at the Royal Sakalava and would recommend.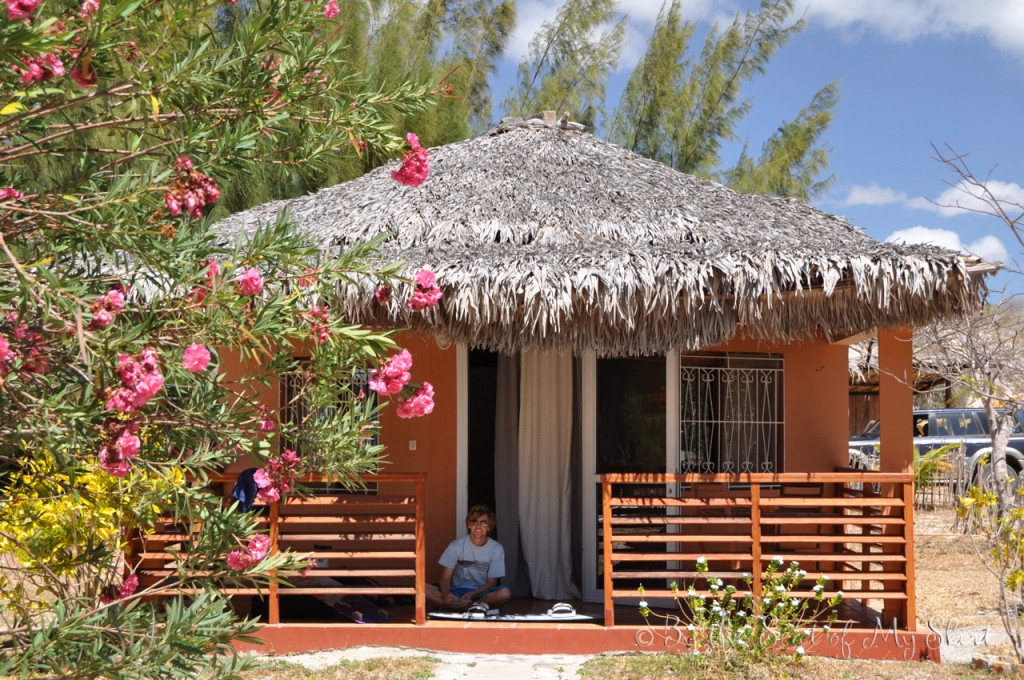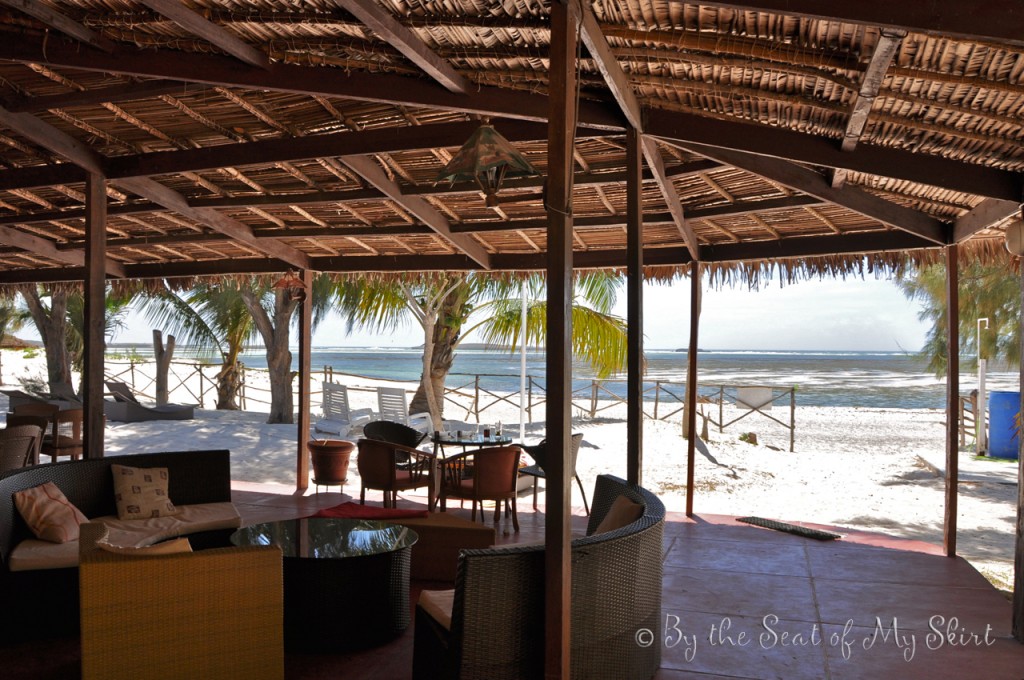 There is a restaurant on site offering half or full board. Wi-Fi i is can be accessed in the restaurant.
Tel: +261 (0)20 8292636 / +261 (0)32 0577705 (mobile)
Website: www.royalsakalava.com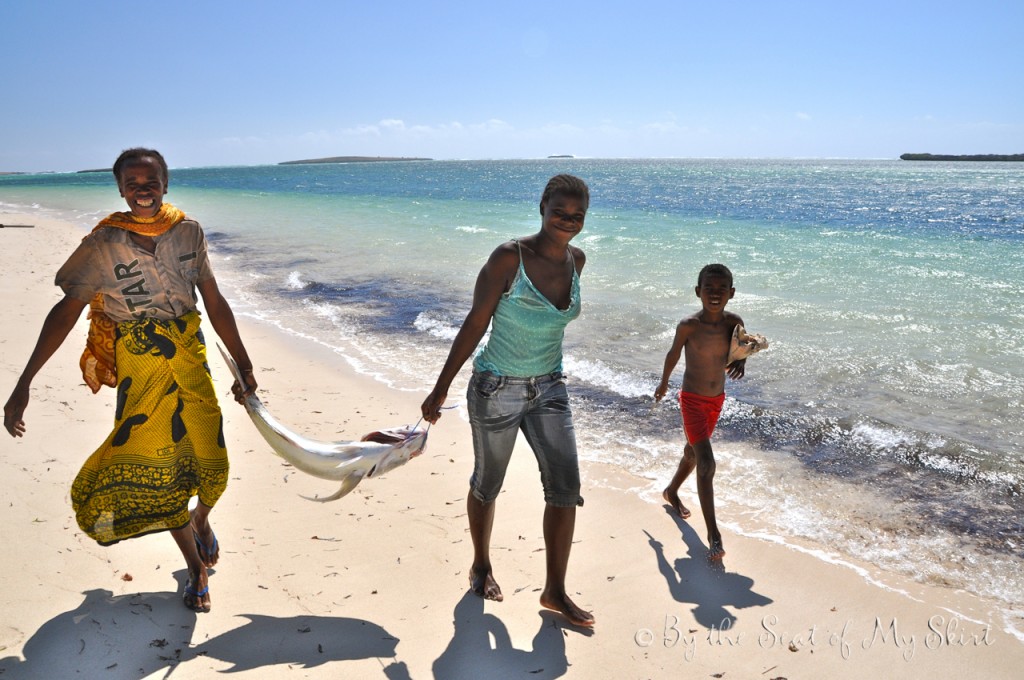 SAKALAVA LODGE: Located next to Royal Sakalava with 14 bungalows for rent.
The eco-lodge is located directly on the beach. The bungalows are equipped with electricity and hot water powered by solar and wind energy. The lodge also serves breakfast, lunch, and dinner.
Tel +261 (0)20 8292152 / +261 (0)20 8290795 / +261 (0)32 0590795 (mobile)
Website: www.sakalava.com
A cheaper option to staying in Sakalava Bay is to stay in one of the budget accommodations in the nearby village of Ramena and take a taxi to the kite spot each day. If you rent your own car you will need a 4×4 to access the spot. The bush taxis are not 4×4 vehicles but these guys are pros at avoiding getting stuck in the sand!
NEARBY SPOTS
The Emerald Sea named for its crystal clear turquoise waters, is a large coral lagoon that borders the northern entrance of the pass of the bay of Diego Suarez.
Babaomby is the only kite school & accommodation option available at this spot. The lodge is pricy (130€/night including full board) but has received wonderful reviews.
Alternatively, you can make a day trip to kite in the Emerald Sea by sailing from Ramena. The boat ride will take about 45 minutes. We did this and I would highly recommend that you at least do a day trip, as this water is unreal in color and really is a must see.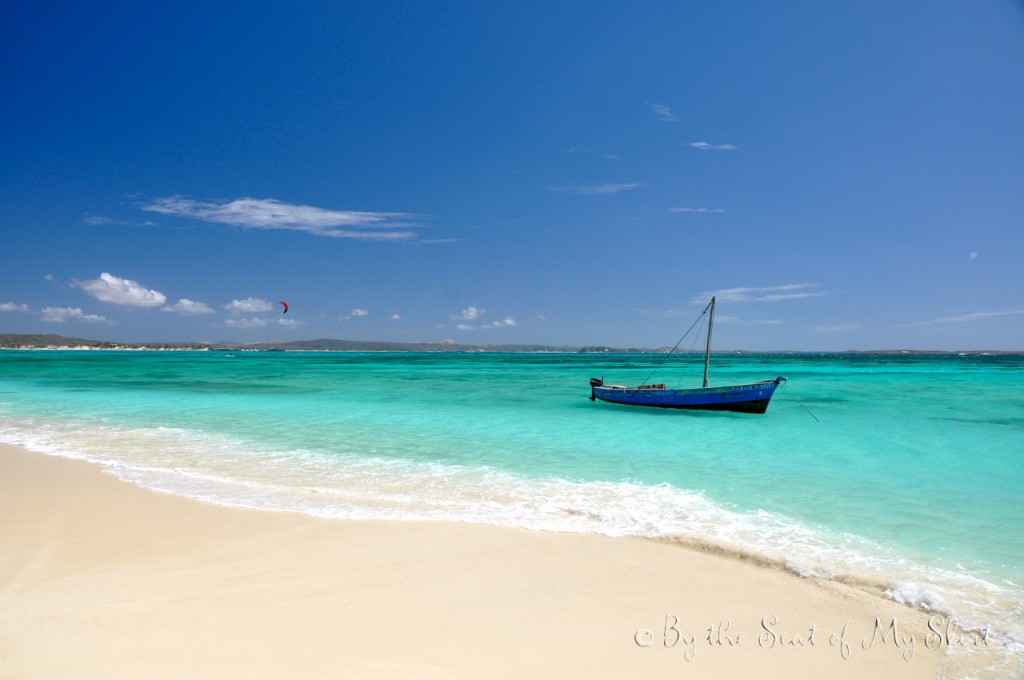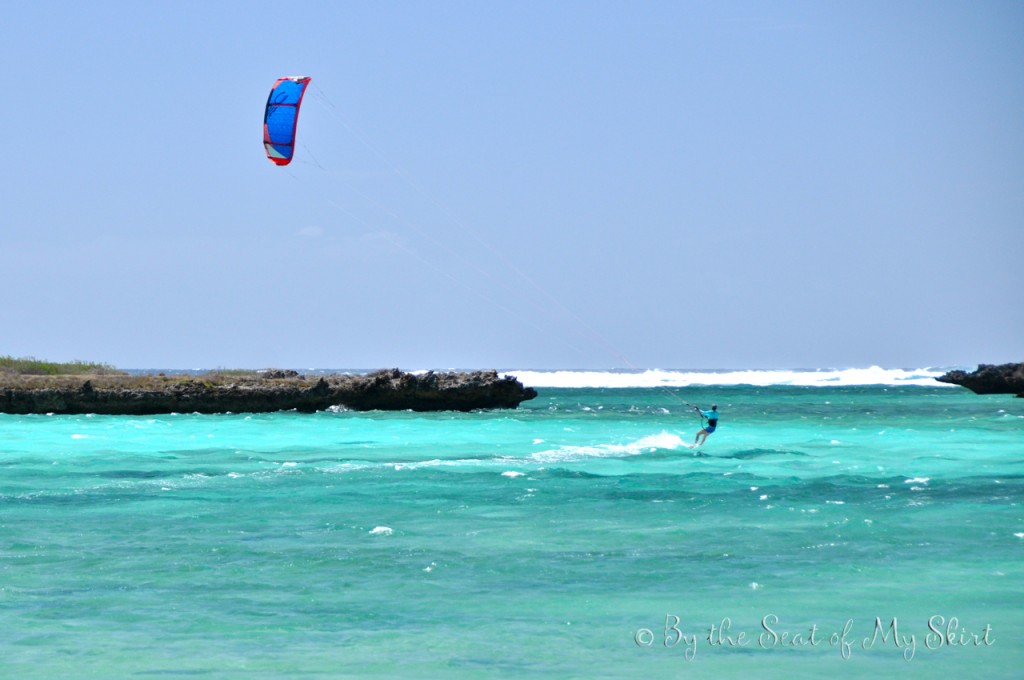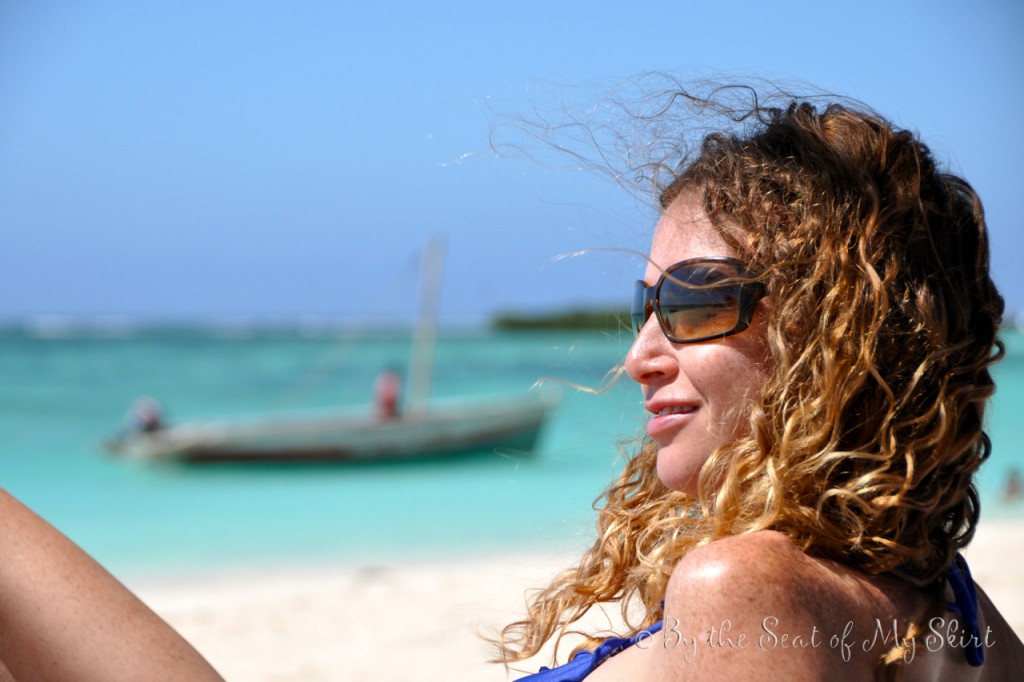 We launched from a rather gusty island in the sea; however, if you stay at Babaomby you will be kiting across the sea at a different location. I heard that the kite spot at Babaomby is a more advanced spot as launching is tricky with rocks and the winds are even stronger than at Sakalava Bay, which is really hard for me to imagine! But being that I have not kited at Babomby, I cannot speak to the experience or conditions. I would love to return to Mada and try this spot one day!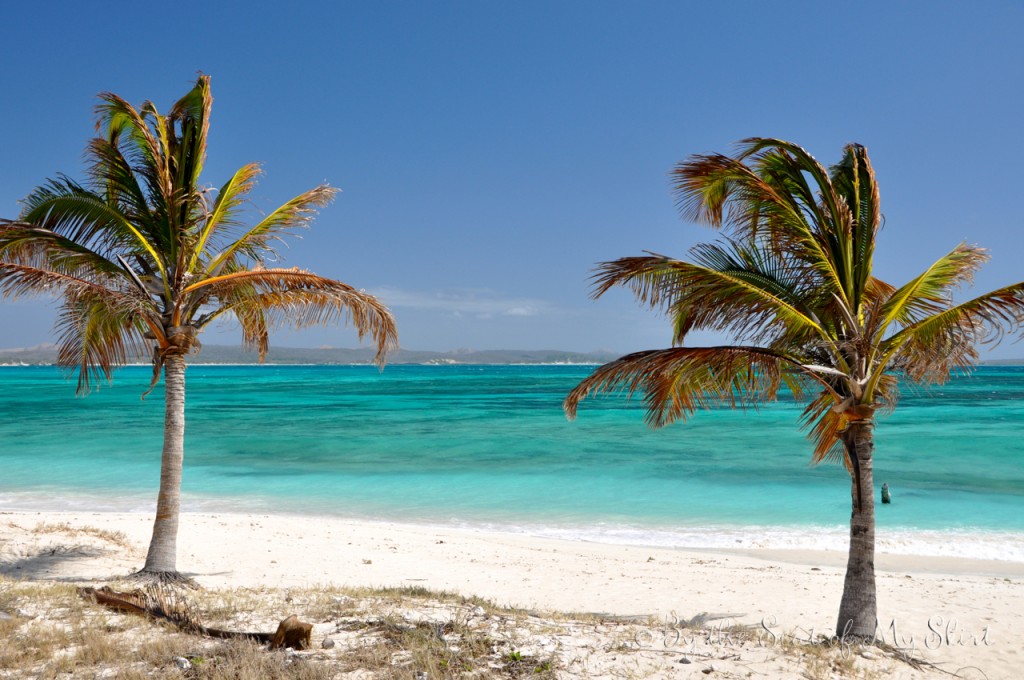 WHAT TO DO IF THERE IS NO WIND (OR MORE LIKELY TOO MUCH WIND!)?
Three Bay Hike: A beautiful walk along the sea from Sakalava Bay to Ramena Beach. The trail takes you trough the "Three Bays"; Sakalava Bay, Pigeon Bay, and Duns'Bay. Depending on how leisurely you walk, it will take you about three hours.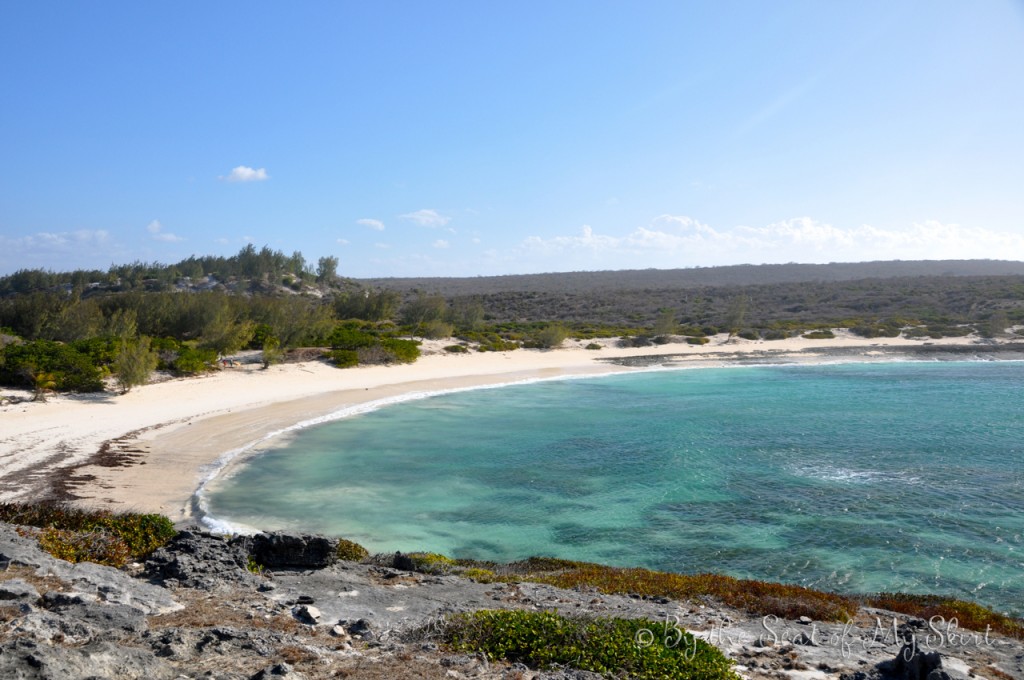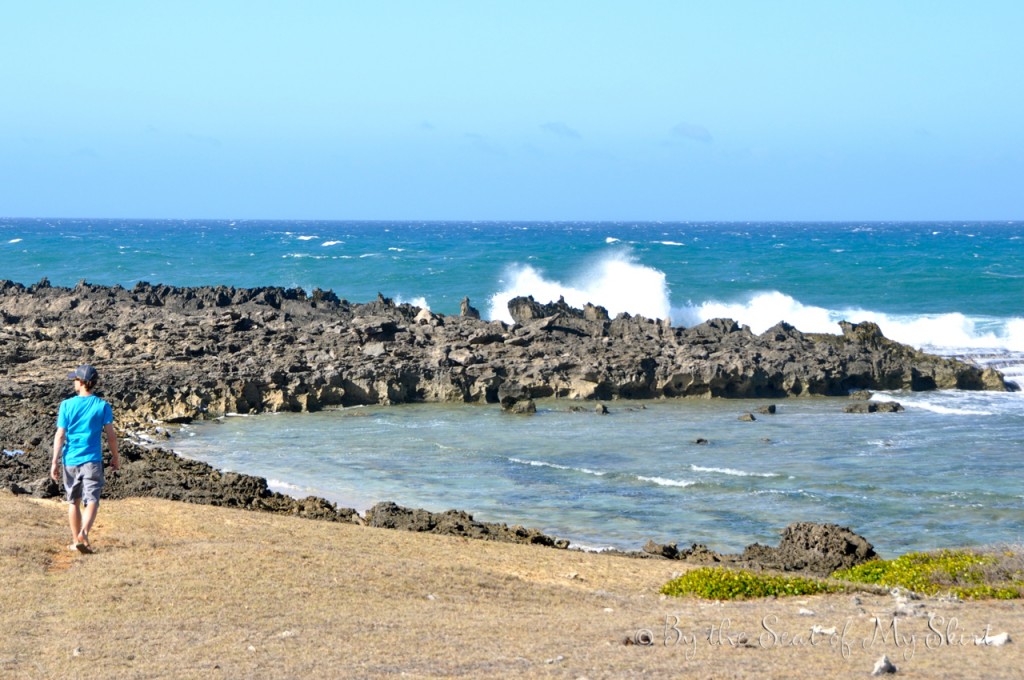 Ramena Beach: You can walk to the small village in a few hours from Sakalava Bay or take a 10-15 minute bush taxi ride to this little beach town. Many budget restaurant and accommodation options available.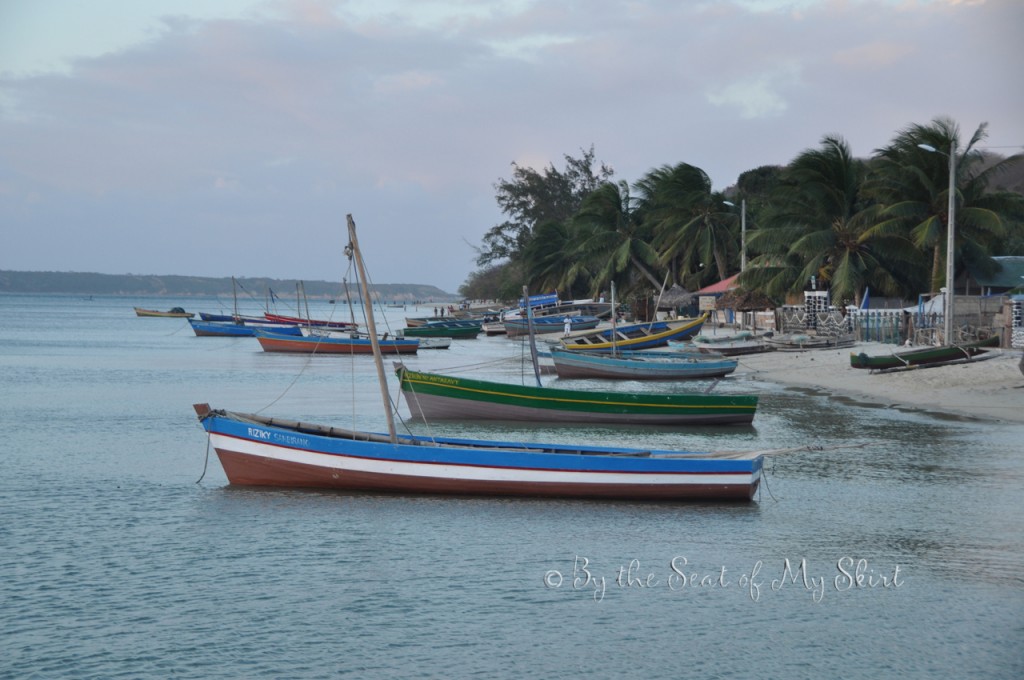 Hiking in Amber National Park located 35km from Diégo. It is an isolated stretch of mountain rainforest known for its crater lakes, waterfalls and fauna. Many of Madas cool creatures can be spotted here.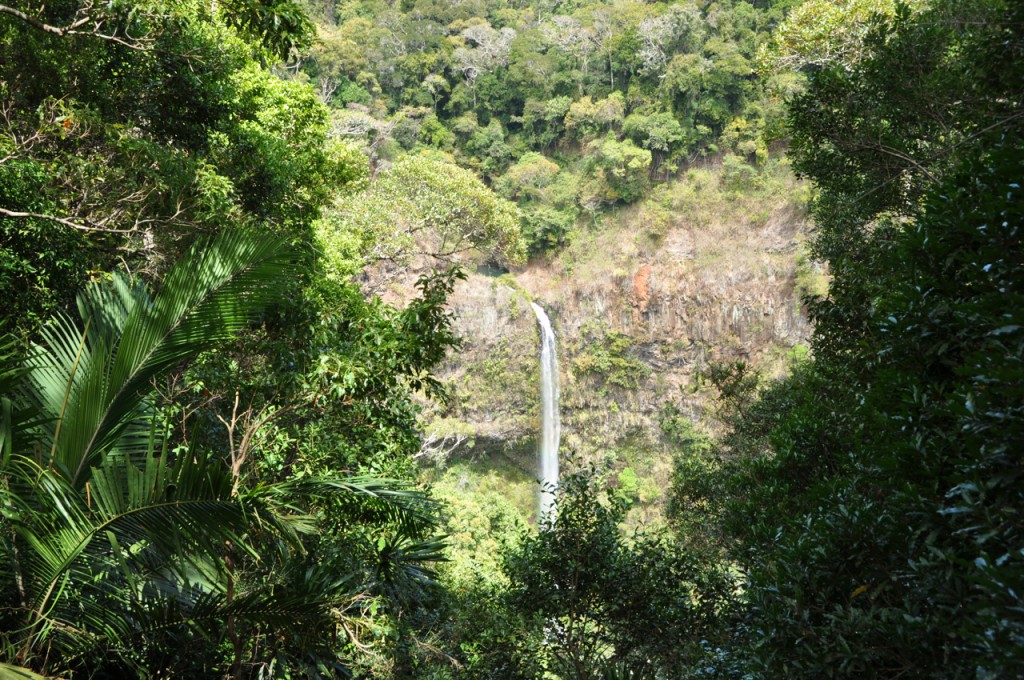 Sailing/day trip to Emerald Sea: A must do! We took a taxi to Ramena Beach and from there we sailed to a quiet island where we spent the day in awe of the beautiful turquoise water. A few local guys caught our lunch and prepared a delicious fish lunch.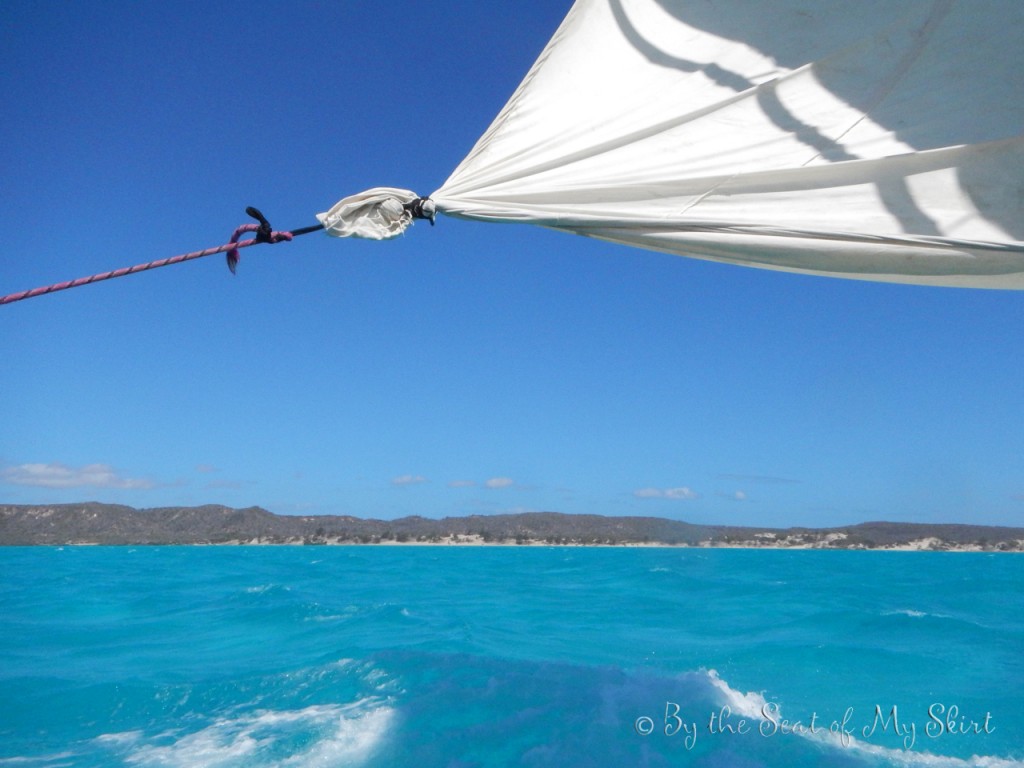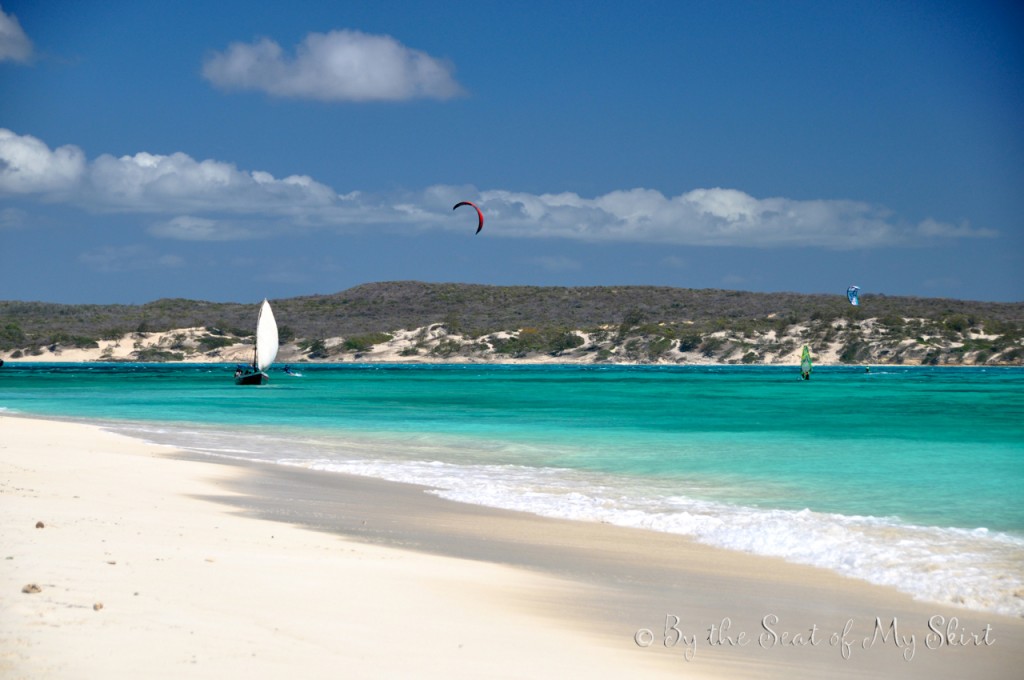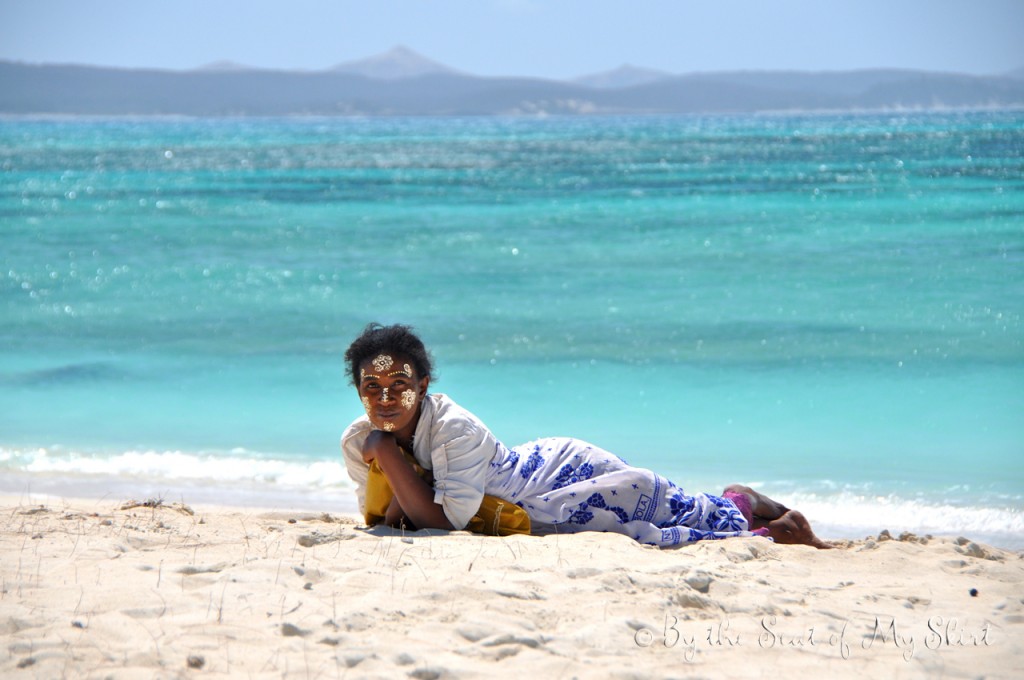 Visit Diego Suarez: This is the largest city of the north with a French colonial feel, a large market, many shops, and fine restaurants to dine.   Diego is the perfect place to kick back when deciding what you will like to do while in the bay.
4×4 trip to Ankarana National Park (aka the Red Tsingy). We chose not to visit the national park as we had already visited the similar Tsingy De Bemaraha on the west coast of the island. I would highly recommend that you visit one of the Tsingy National Park while on the island.
To see more photos of kiteboarding in Madagascar CLICK HERE
To see photos of the Emerald Sea CLICK HERE.
To see photos of Amber National Park CLICK HERE
To see photos from the Three Bays Hike CLICK HERE.
Tags: Africa, kiteboarding, kitesurfing, Madagascar