Uncategorized
— By
Kelly
on October 16, 2007 11:58 PM
MY ROUTE: 2017
Philippines – January 27, 2017 – March 10, 2017
Mexico, Yucatan – March 18, 2017 – March 25 , 2017
Canada, British Columbia – July 13, 2017 – July 17, 2017
Australia – December 7, 2017 – CURRENT
MY ROUTE: 2016
Baja Mexico – January 16 2016 – February 12, 2016
Alaska – June 9, 2016 – June 20, 2016
Canada, British Columbia – June 18, 2016 – June 22, 2016
MY ROUTE: 2015
Portugal – August 28, 2015 – Sept 7, 2015
Hawaii – October 22, 2015 – October 26, 2015
MY ROUTE: 2014
Turkey – August 30, 2014 – Sept 10, 2014
Spain – August 19, 2014 – August 29, 2014
Ireland – August 14, 2014 – August 19, 2014
Switzerland – July 02 20, 2014 – August 14, 2014
Corsica – June 24, 2014 – July 02, 2014
Italy – June 20, 2014 – June 24, 2014
Switzerland – May 28, 2014 – June 19, 2014
MY ROUTE: 2013
Madagascar – August 13, 2013 – September 4, 2013
Tanzania/Zanzibar – July 15, 2013 – August 13, 2013
Greece – July 1, 2013 – July 15, 2013
Switzerland/Germany/France – April 28, 2013 – July 1, 2013
Los Barriles, Mexico – December 25-January 3, 2013
~~~
MY ROUTE: March 2011 – August 2012
England – July 18, 2012 – July 27, 2012
Switzerland/Italy – July 2, 2012 – July 18, 2012
Turkey – June 21, 2012 – July 2, 2012
Egypt – June 7, 2012 – June 21, 2012
Switzerland/Italy/Liechtenstein/Austria – May 2, 2012 – July 7, 2012
Spain, Portugal, France – April 28, 2012 – May 2, 2012
Morocco/Western Sahara – April 7, 2012 – April 28, 2012
Switzerland- March 15, 2012 – April 7, 2012
~~~~~~
MY ROUTE: September 2010 – August 2011
Fiji – August 9, 2011 – August 18, 2011
Vanuatu – July 20 2011 – August 9, 2011
Sailing passage from Fiji to Vanuatu– July 13, 2011 – July 20, 2011
Fiji – June 23, 2011 – July 13, 2011
Sailing passage from Tonga to Fiji – June 16, 2011 – June 23, 2011
Tonga – June 2, 2011 – June 16, 2011
Sailing Passage from New Zealand to Tonga – May 17, 2011 – June 2, 2011
New Zealand – March 13, 2011 – May 17, 2011
Australia – February 26, 2011 – March 13, 2011
Thailand – January 25, 2010 – February 26, 2011
Australia – September 13 2010 – January 25, 2011 : 4WD Aussie WA Roadtrip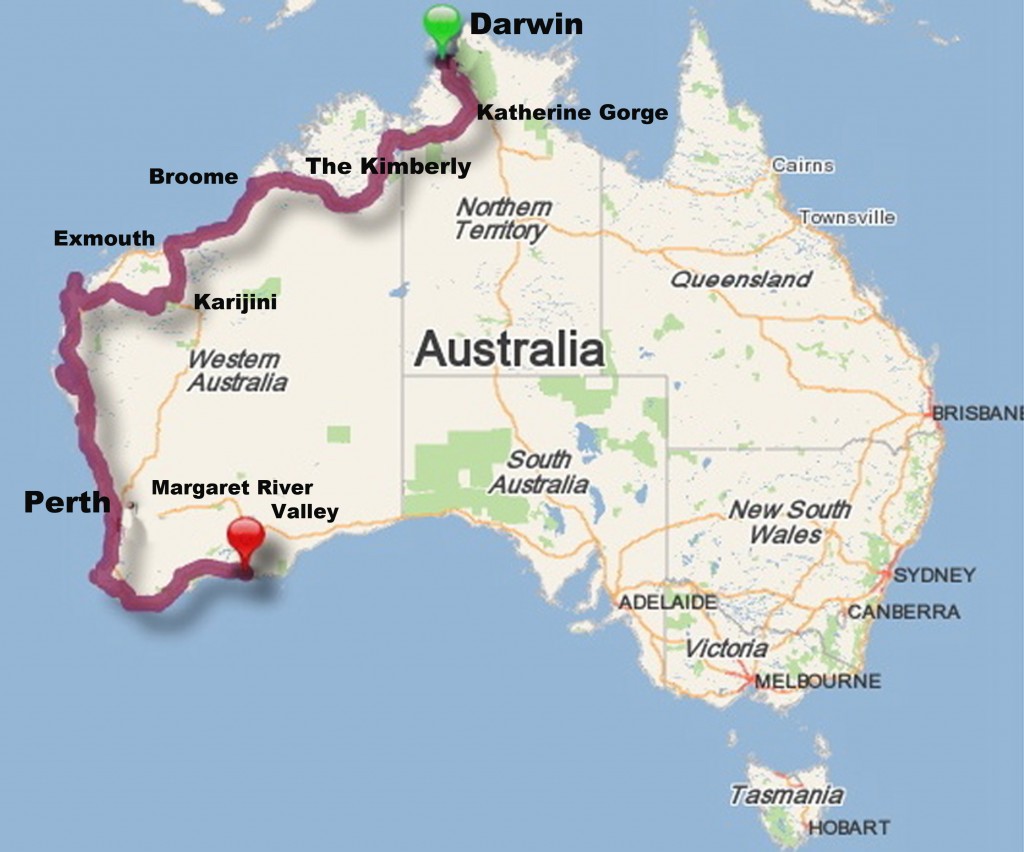 ~~~~~
Mexico – June 17-20, 2010
Belgium – May 19-25, 2009 – May 25, 2009
The Netherlands – May 9, 2009 – May 18, 2009
~~~~~
Australia – October 24, 2008 – November 10, 2008
Indonesia – October 8, 2008 – October 24, 2008
Singapore – October 3, 2008 – October 8, 2008
Malaysia – September 17, 2008 – October 3, 2008
Vietnam – August 21, 2008 – September 17, 2008
Cambodia – August 7, 2008 – August 21, 2008
Laos – July 18, 2008 – August 7, 2009
Thailand – June 17, 2008 – July 18, 2008
Australia – March 18, 2008 – June 17, 2008
New Zealand – February 24, 2008 – March 18, 2008
Australia – November 13, 2007 – February 24, 2008
COSTA RICA – March 2007
I traveled alone for 2 weeks in Costa Rica. I spent a week in Puerto Viejo a small beach town on the Caribbean Coast near Panama. I worked on a volunteer project with children at Hone Creek Elementary School, participated in a beach cleaning project, and assisted in art projects with children at the Roots of Love Foundation. I visited the Arenal Volcano, Monte Verde Cloud Forest Reserve, Joco Beach, and the capital city San Jose. While in Puerto Viejo I kayaked, surfed, biked, and relaxed on the beach. I took a zip-line tour in Arenal, hiked to the volcano, and overcame my fear of horses while riding one to La Fortuna Waterfall. In Monte Verde I hiked through the Cloud Forest Reserve.
FRANCE, SPAIN – January 2003
I spontaneously decided to fly to France in January 2003 right before I moved cross-country to San Francisco. My good friend Jackie was working as a nanny for a family in the town of Perpignan in South France. I met Jackie in Paris and we did your typical site seeing for a few days: Eiffel Tower, Arc de Triomphe, D'Orsay Museum, and Notre Dame Cathedral. We took a train South to Perpignan and I stayed with Jackie and the family that she worked for. We took several day trips to nearby towns including the Medieval city of Ville Franche, and the beach town of Collioure. I spent the last few days of my trip in Barcelona, Spain.
ENGLAND, SCOTLAND, WALES, IRELAND – May 2000


I took my first backpacking trip abroad after graduating from Clemson. I traveled with my college roommate and good friends Robyn & John, and my boyfriend at the time, Greg. We backpacked through England, Wales, Ireland, and Scotland. Our trip was relatively short for the amount of sites we saw. While in England we visited the main sites of London and also toured Bath, Liverpool, Canterbury, Kent, and Brighton Beach. In Wales we hiked to a horse stable that ended up only having ponies and were stranded on the side of the road for hours. I found the Welsh extremely nice! In Ireland we did find horses and toured the countryside as well as the main spots in Dublin. Scotland was unanimously voted as our favorite country on the trip. We took the "Haggis Tour Bus" with a big group. We visited Lake Loch Ness, Edinburgh, and drove and hiked through the beautiful countryside.
Tags: Maps, route, travels