Asia
,
Kitesurfing
,
Philippines
— By
Kelly
on February 15, 2017 6:12 PM
I peered over the banca and watched the bamboo poles slice through the turquoise blue water. I had never seen boats like this in my previous journeys through Southeast Asia, these unique outriggers are native to the Philippines. Constructed with boom expansions attached to hollow bamboo poles for extra stability as they motor through choppy water.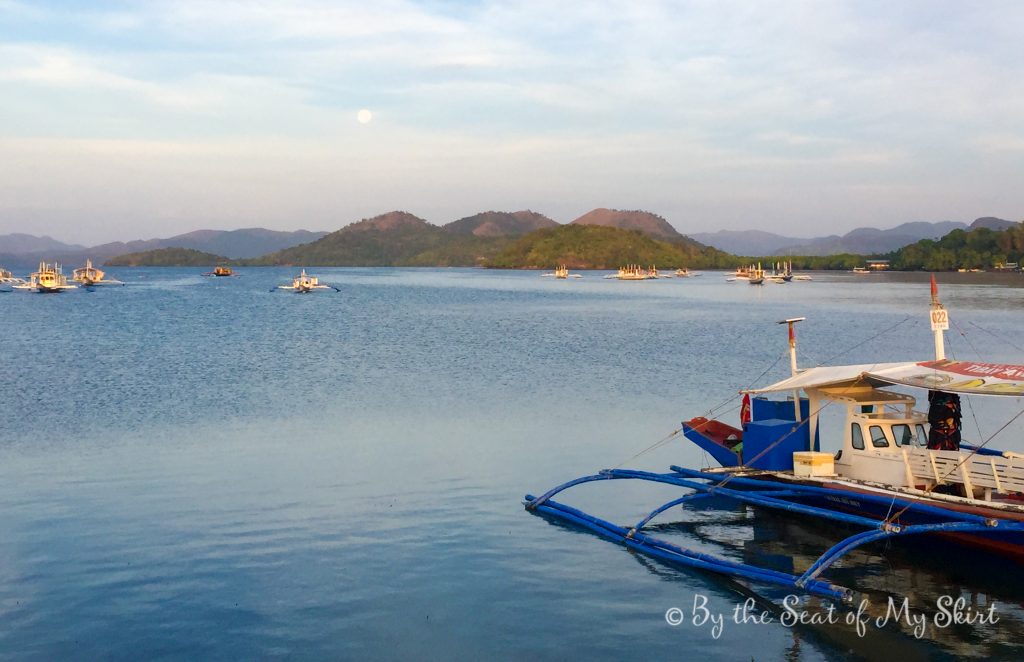 I was curious why one wouldn't throw up a sail and harness the trade winds that blow through the islands. The NE-Monsoon wind "Amihan" blows consistently from November-April and is the reason my friends and I had decided the Philippines would be an ideal tropical kiteboarding holiday away from the chilly San Francisco winter.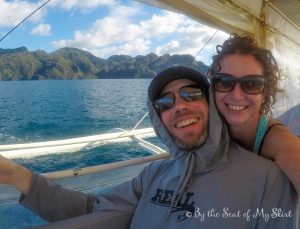 I had climbed aboard the banca in Coron town with Jason who had just arrived to Busuanga island after a 22 hour journey from California. I arrived in Coron via a 6-hour speedboat from El Nido, having said goodbye to the kite babes after two fun weeks of island hopping around Palawan. Unfortunately there was not much wind on our girl's trip but it seemed the wind had arrived just in time for adventures with my beau and the forecast looked fantastic … we were stoked!
The sea was choppy due to strong winds, splashing us with the warm waters of the Sulu Sea. I relaxed into Jason's arms and smiled feeling blessed to be in such a beautiful place together and excited for the adventures to come.
Just outside of Coron, limestone cliffs jutting out of the water reminding me of Thailand. The landscape varied from more barren land to lush green dense forests. We were in the middle of the Calamianes where there are islands as far as the eye could see, most appearing to be uninhabited. I loved knowing we were going to a remote destination almost two hours from the closest town.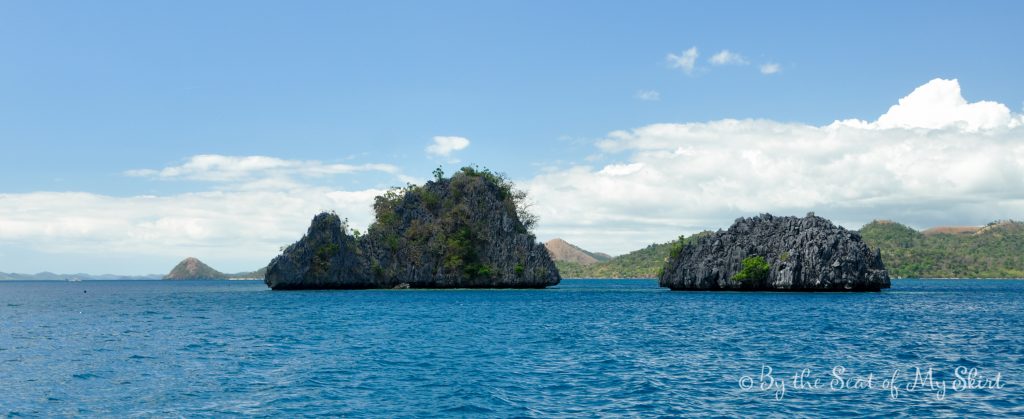 We entered a protected area where islands blocked the wind, the water became calm and shallow, we could see coral and fishes below. A Filipino family passed by on a tiny fishing boat waving hello. Our driver turned off the motor and the guys carefully navigated us away from coral pushing off the sand with long bamboo sticks until we were in the clear.
I could feel that we were getting closer. We kept our eyes peeled for one small island in particular … OUR private island paradise!
In the distance, I spotted two small kites and I knew we had arrived … Small Bamboo Island, so tiny, so remote, so gorgeous, so OURS!
The closer we got the more excited I became as the many alluring features of the island began to take shape. My words simply cannot do this place justice, it is a feeling of awe and gratitude for the natural beauty of this world.
The water was a gradient of blues and teals turning clear as it approached the shallow sandy bottom surrounding the island.
The banca delivered us close to shore, we hopped into the warm clear water and made our way to the white sandy beach. Palm trees swayed in the howling winds threatening to drop coconuts. Two kiters were out on 6m kites enjoying a nice session before sunset.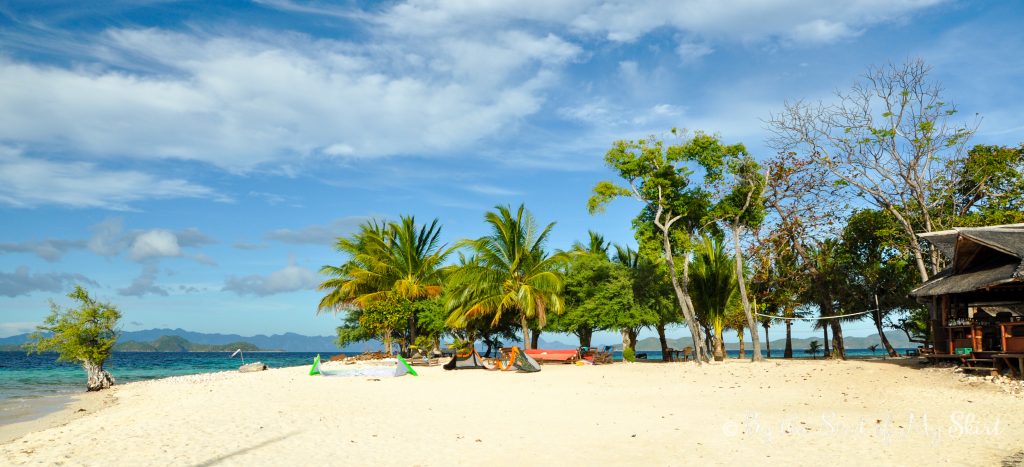 A Filipino woman with a big smile welcomed us with outreached hands holding glasses of fresh squeezed mango. We were guided up bamboo stairs to our private hut nestled on the hillside facing west over the sea. The hut was rustic and charming, constructed by natural bamboo and powered by the sun. Our private view was absolutely stunning and was only for our eyes to see.
We took a seat in the bamboo chairs outside our hut, cheersing to a wonderful start to our holiday together knowing this was sure to be a kite holiday like no other. We watched the sun dip into the sea painting the sky streaks of pink orange and purple. It was hard to take in this place in all its naturally beauty. We were overwhelmed by its offerings and so grateful for the experience.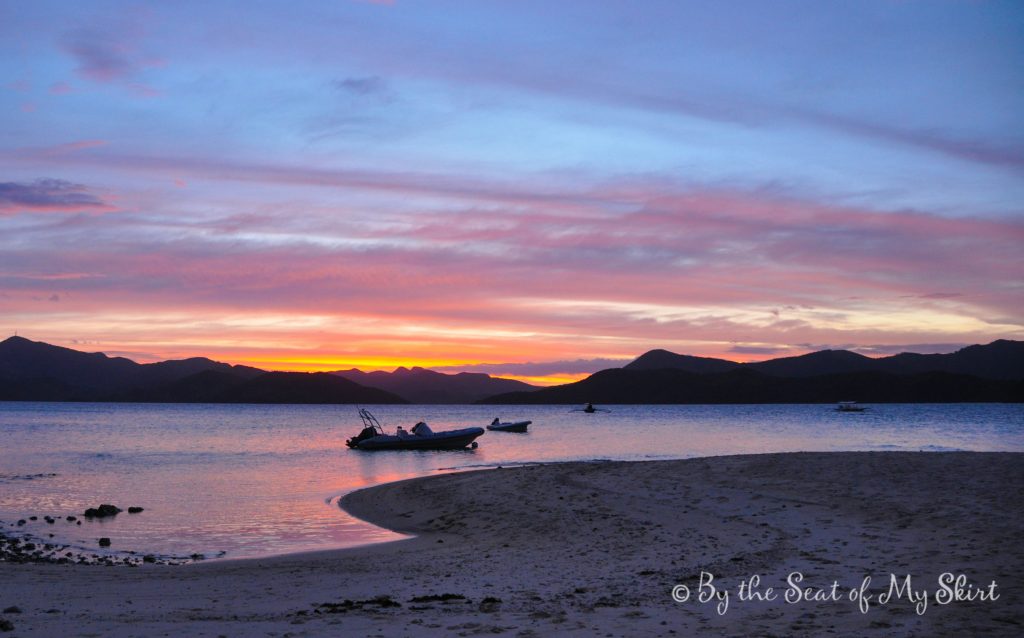 Sure I have been lucky visit and kite many beautiful places all over the world but I have never stayed on a private island before. It wasn't the exclusivity of it that I found attractive but the isolation, the privacy, the peace away from tourists and the pleasure in the simplicity and unspoiled nature of the island that impressed me the most.
We felt very at home on our private island, the staff was discreet yet available ensuring we were enjoying our stay. It was easy to connect with the other guests who shared our passion for kiteboarding. Before long we had settled into paradise and enjoyed our daily rituals.
Waking each morning I had to pinch myself as it often felt like a beautiful dream before my eyes.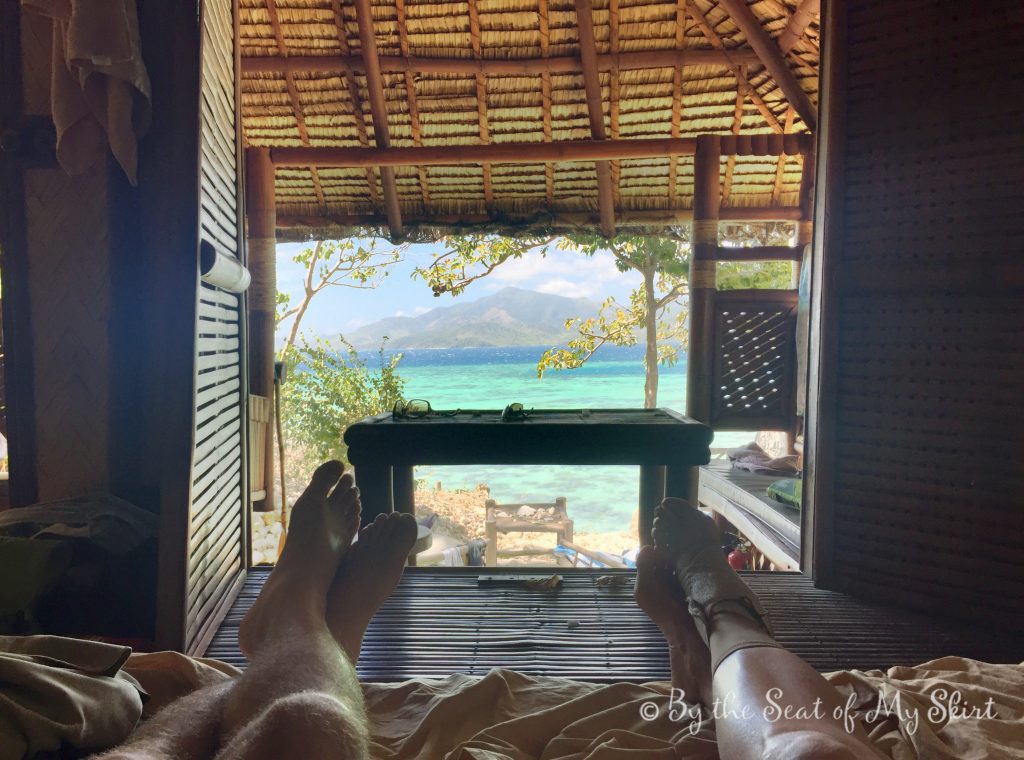 Our days would begin with coffee, fresh pineapple juice and a choice of hot breakfast served at our leisure between 7-10 making it easy to sleep late and enjoy island time.
After breakfast we would pump up our kites and kite until we were waved in for lunch around 1:00.
There was as much or as little to do as you so desired. The wind was always blowing during our stay so there was no stress to get out on the water before the wind died. I had ample time to relax, kite, SUP, snorkel, or whatever I so desired in paradise!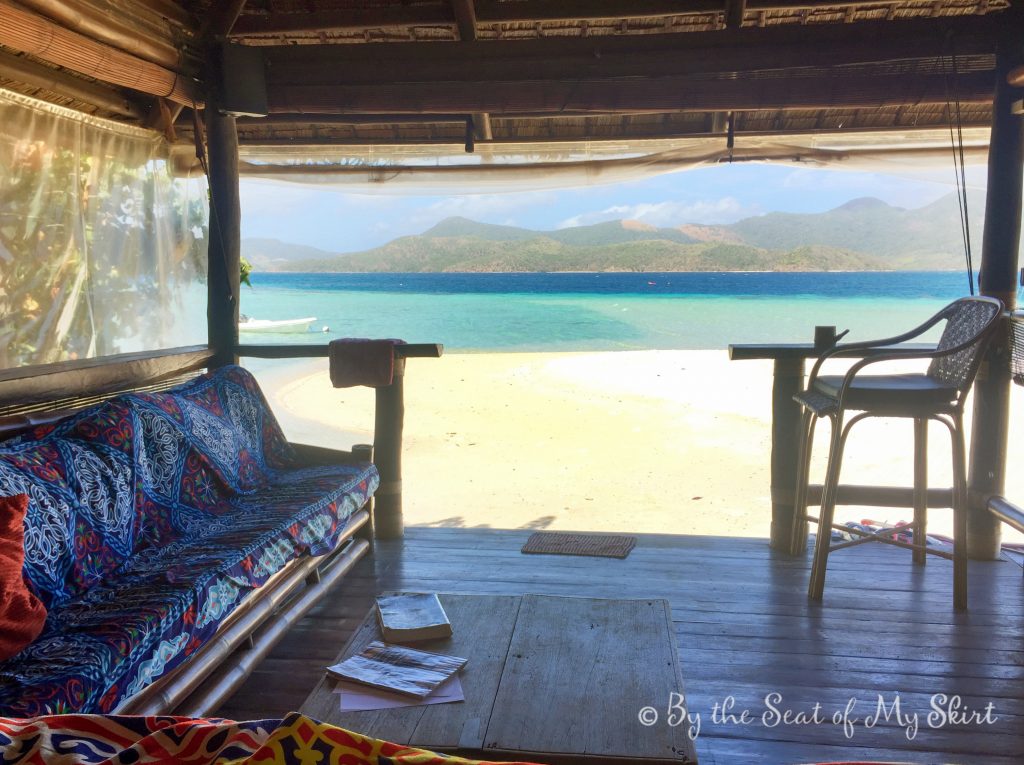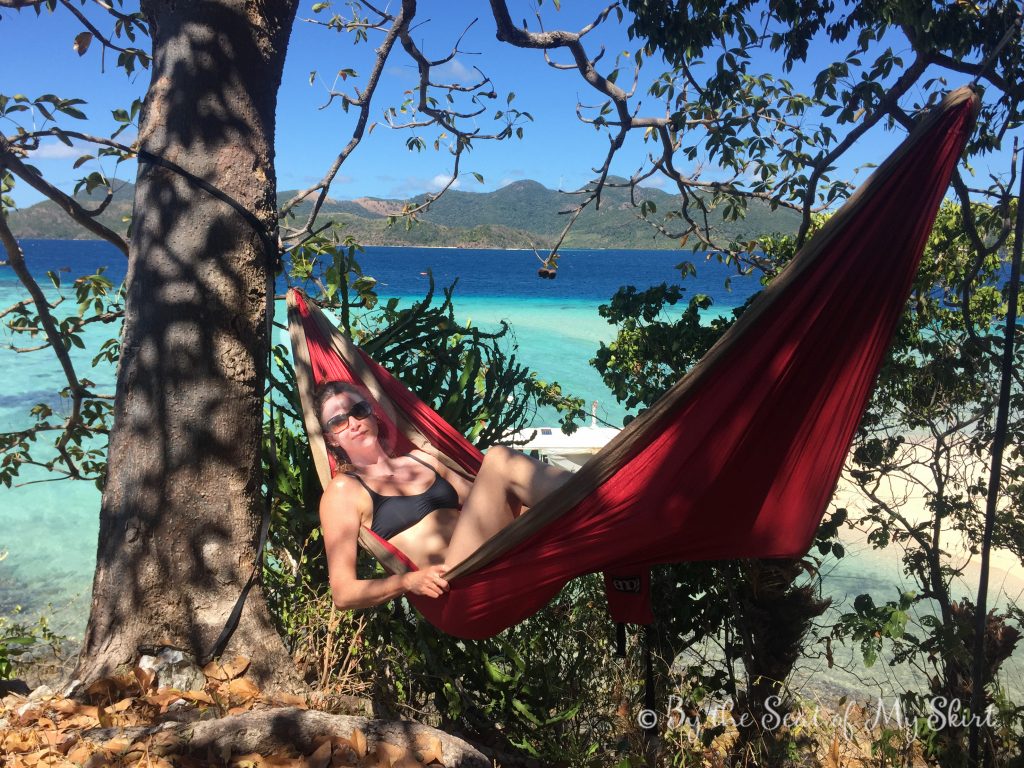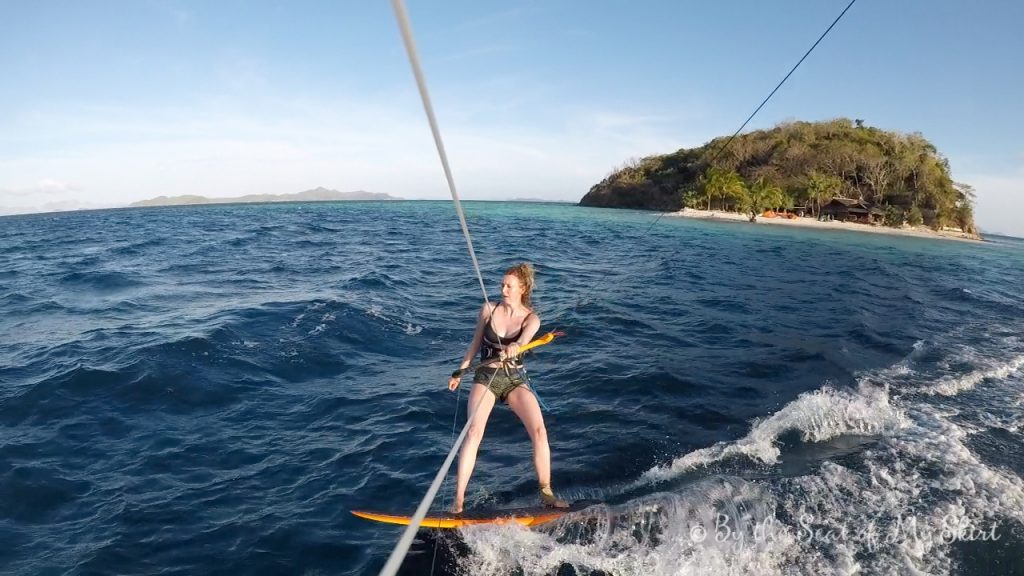 Kiting in such a vast beautiful space with only a few other kiters sharing the turquoise waters was an incredible feeling.
Watch this drone video that captures the beauty and tranquility of this spot.
After a day of pleasure on the water we still had so much to look forward to. Sunsets were always stunning to watch and dinner was always delicious.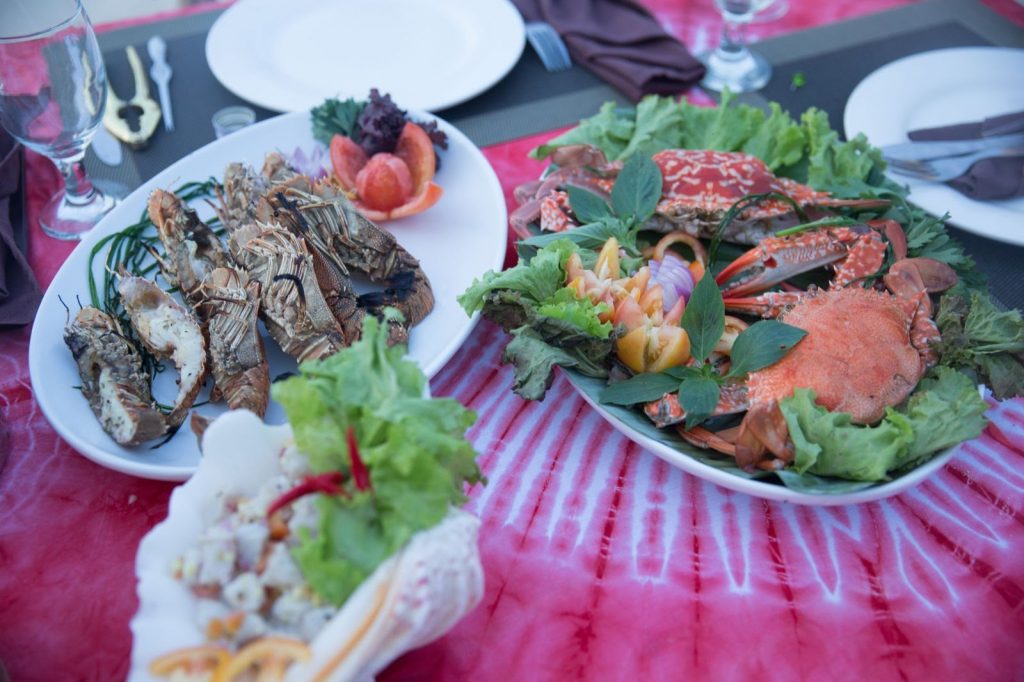 When it was time to go to retire to our bamboo hut we slept wonderfully knowing we got to wake up in paradise and do it all over again the next day.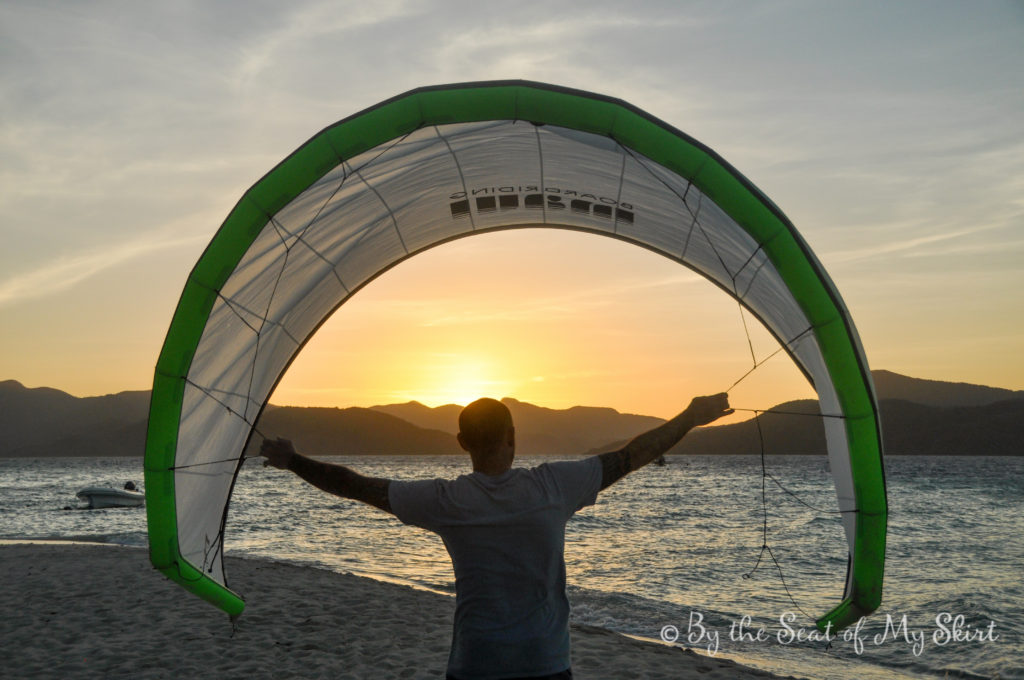 We were blessed with awesome wind all 10 days we were on Bamboo Island … this was truly kite holiday like no other.
Want to experience all that Bamboo Private Islands have to offer? Below is all the information you need to know to book your kite holiday in paradise!
GETTING THERE
Fly into Manila (MNL) and catch a connecting flight to Coron-Busuanga (USU).
ACCOMMODATION OPTIONS
There are seven private bamboo huts available for rent. Some huts are located directly on the beach while others are nestled in the hillside for more privacy. The four hillside cottages have private baths the others are shared.  The entire island is eco-friendly, completely solar powered.
To ensure a private experience, the island only accommodates 13-18 guests at a time  (depending if couples/singles/families) with a discreet and hospitable staff.
It is possible to rent the entire island!
Check availability and pricing online as group rates and long stay discounts may apply. There is a minimum required stay of three nights.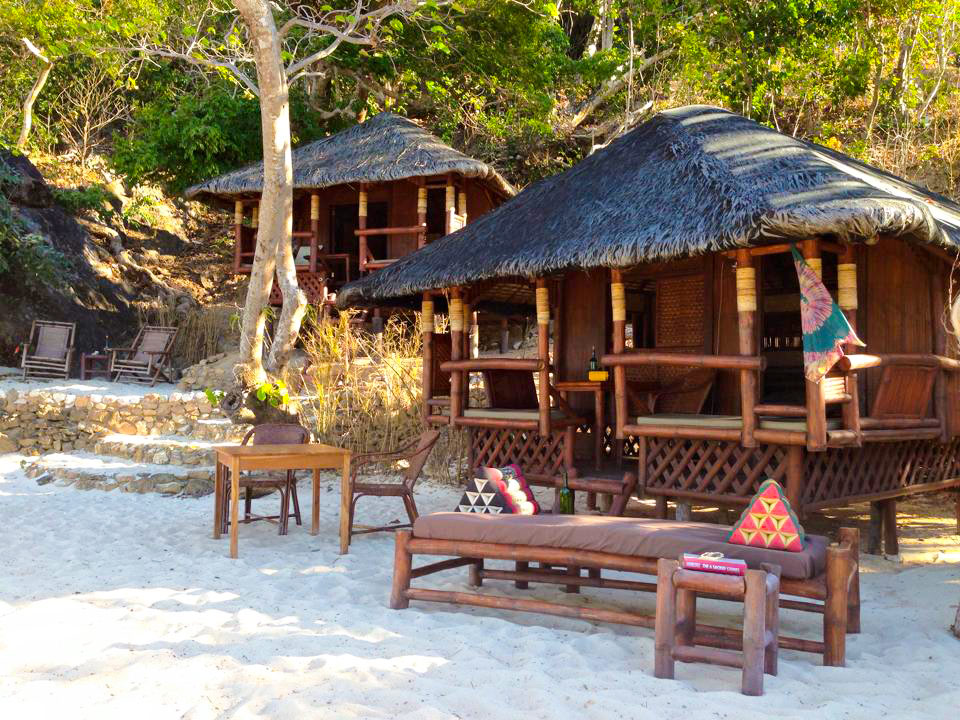 WHAT IS INCLUDED IN THE PRICE OF YOUR STAY?
Transfer to and from the island from Coron town
Three delicious organic meals prepared by your personal chef are included excluding alcohol which can be purchased at the bar at any time
Guests have free use of stand up paddle boards, kayaks, a small Hobie 16 sailboat and snorkeling gear
Boat support is included, one free rescue is included per guest per day
Storage for kite gear
Alcohol and other beverages are an additional charge served at the bar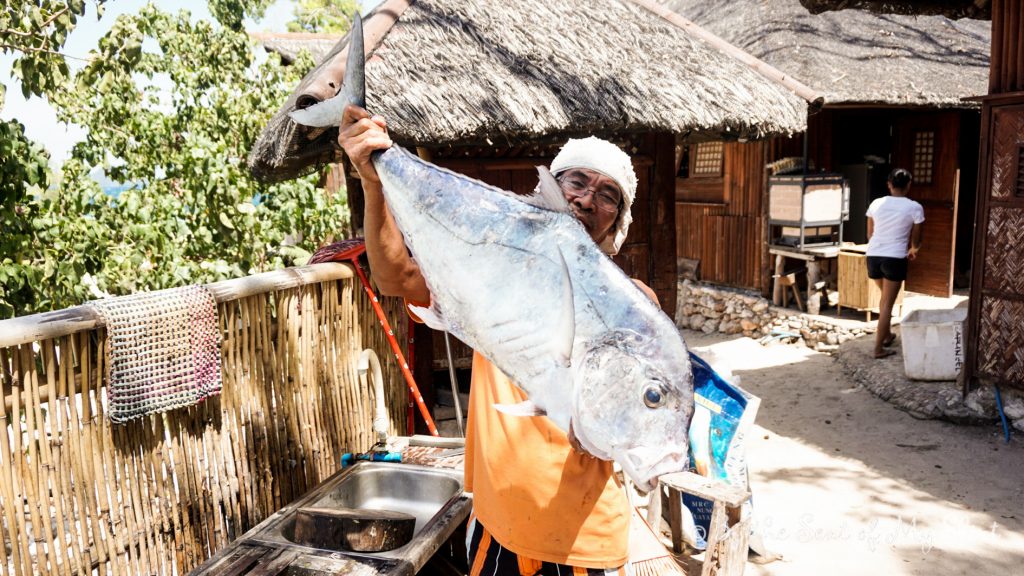 KITE SPOT REVIEW: 250k Kiteboarding @ Small Bamboo Private Island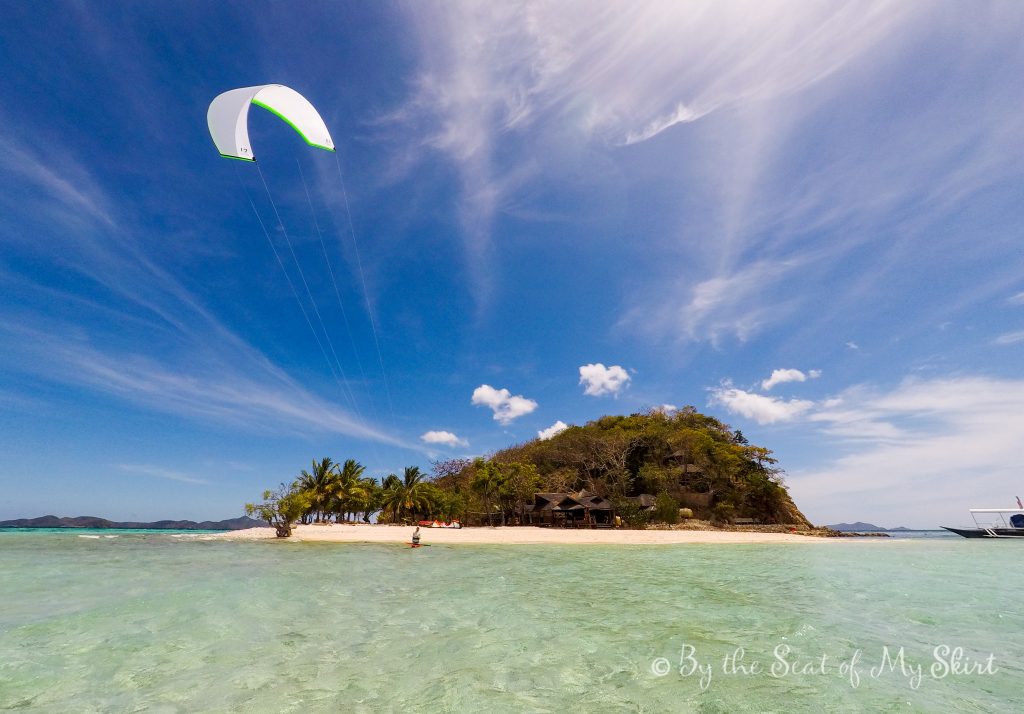 THE GOOD
Private island paradise with no more than 13-18 guests at a time
Awesome wind
World class kite caddy
Crystal blue green water
Boat support, 1 free rescue per day
No crowds, lots of space to kite and explore
Privacy
All inclusive, meals prepared
Lots to do if there is no wind or you don't kite
Variety of gear rental available to rent
Fun to kite around the island
Kite school on site with instructors
Deep water one of the only spots you can foil in the Philippines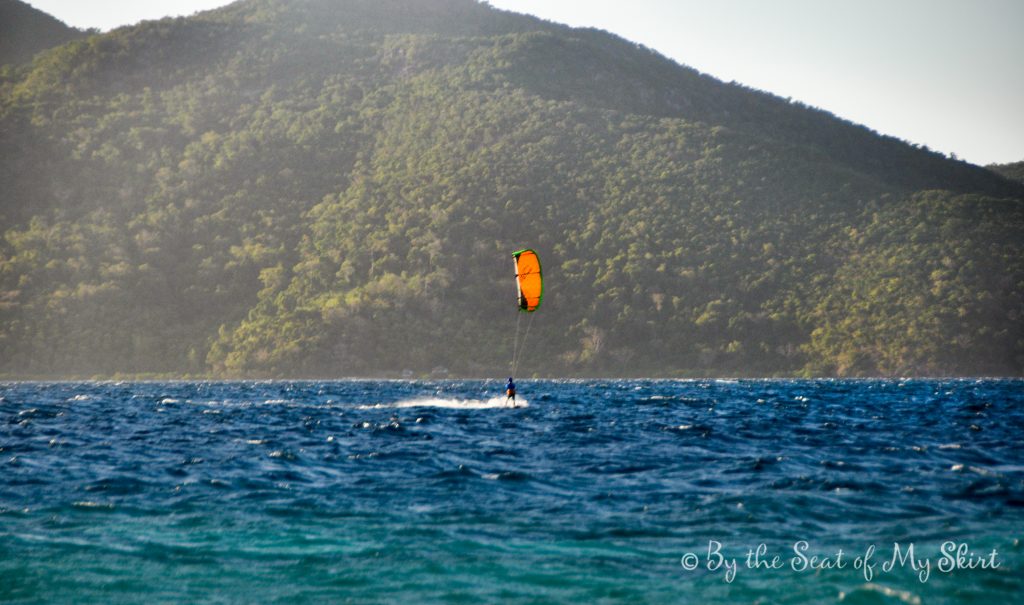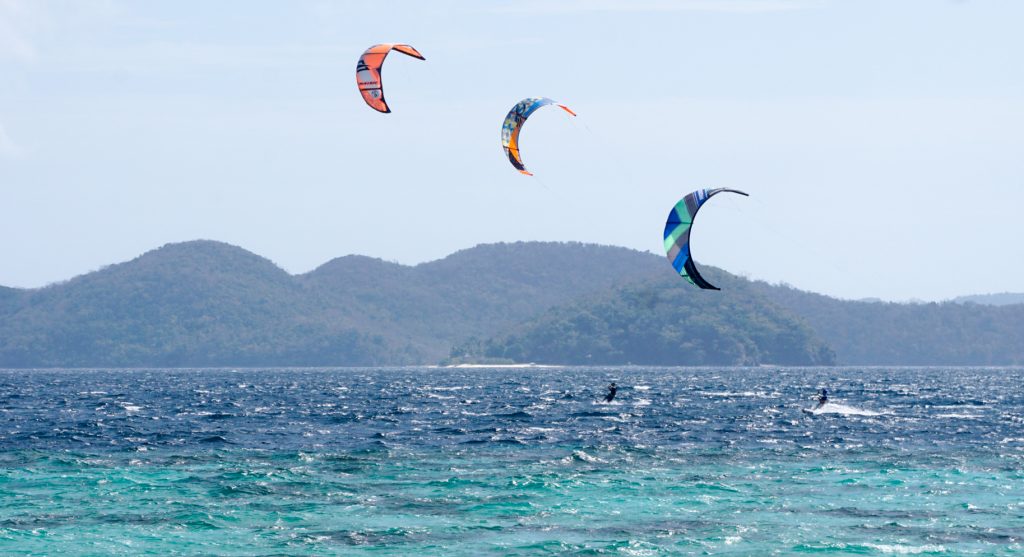 THE BAD
Really nothing to say here! I guess if you are a single person looking for nightlife the island may not provide the party you are looking for but it really depends on the dynamic of the guests who are there at the time.
KITE SCHOOL/GEAR RENTAL:
250k Kite Camp offers professional kite instruction for complete beginners and advanced riders. Included in lessons is gear and boat support. The school is fully equipped for rentals and lessons and offers boat support.
Lessons and gear rental information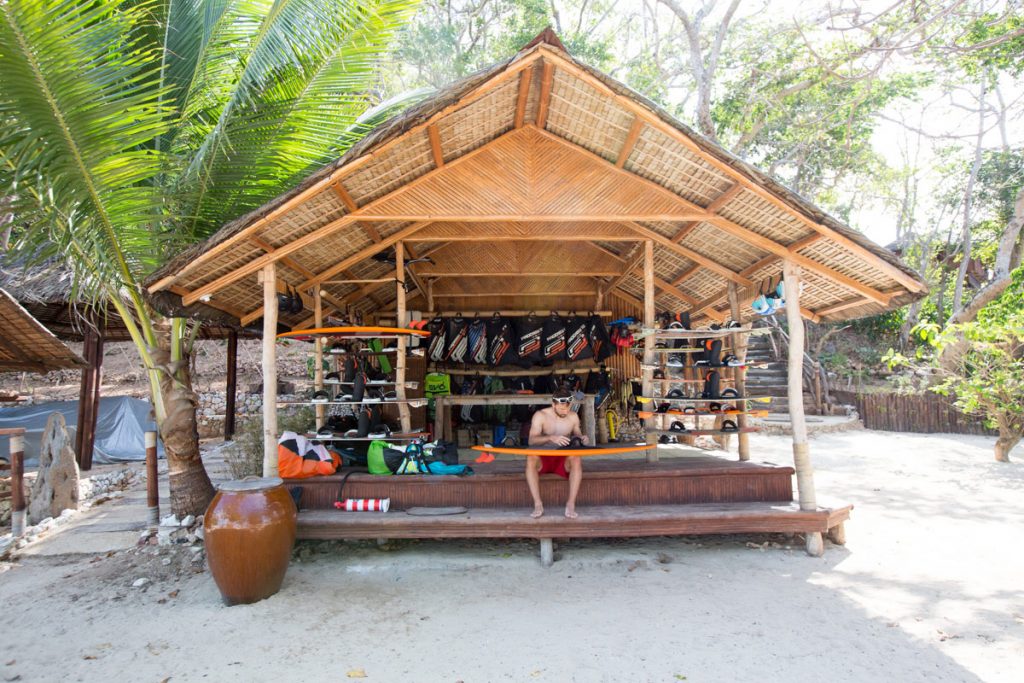 WHO'S ON THE WATER
During our stay we had to pleasure of meeting so many interesting people from all around the world. Most everyone was there the kiteboard but there was a couple there that did not kite and enjoyed everything else the island has to offer.
Pictured below are all the guests and staff that were at the island on our last day.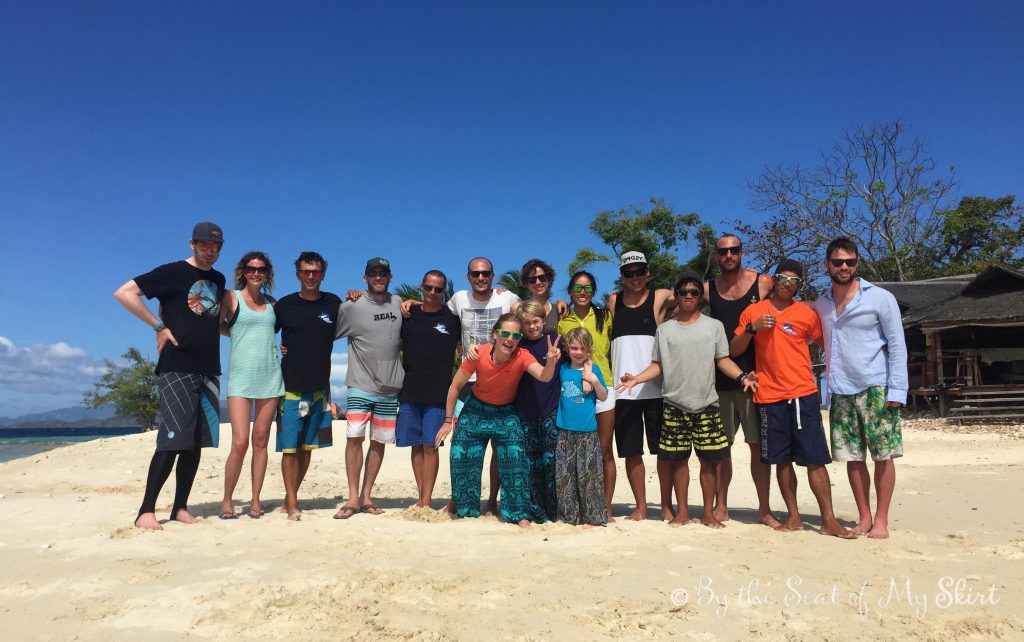 WIND CONDITIONS
We were incredibly blessed with amazing wind 10 days in a row
BEST TIME TO KITE
November-April when the NE-Monsoon wind "Amihan" blows consistently
WEATHER CONDITIONS
Warm tropical paradise!
KITING STYLE
Freestyle and foil (one of the only spots in the Philippines that is deep enough to foil and does not have seaweed farms)
WHAT SIZE KITE?
Bring them all! We used 5, 6, 7, 9, 12, 17
WHAT TO WEAR?
No wetsuit needed but the sun is extra fierce here so be sure to cover up in SPF or lycra. I am loving lycra "kite pants" these days.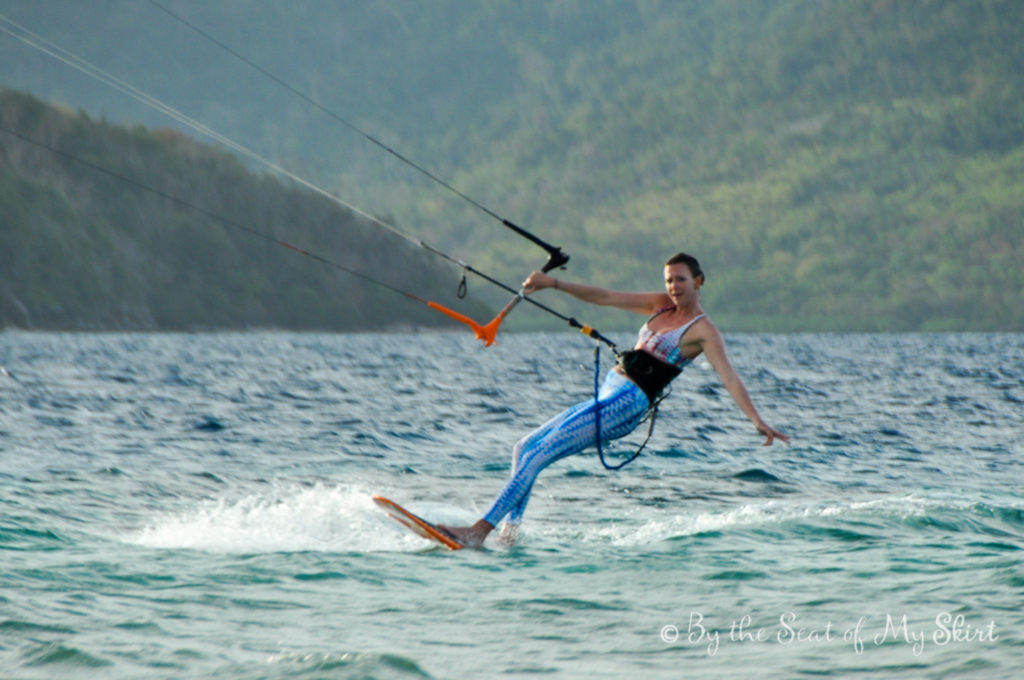 WHAT TO DO IF YOU DO NOT KITE?
Included in your stay is unlimited free access to kayaks, stand up paddle boards, and snorkel gear. Wakeboarding is available for an additional charge. The staff can also arrange day excursions to visit nearly islands and scuba diving adventures.
SUP: you can SUP around the entire island in 5 minutes!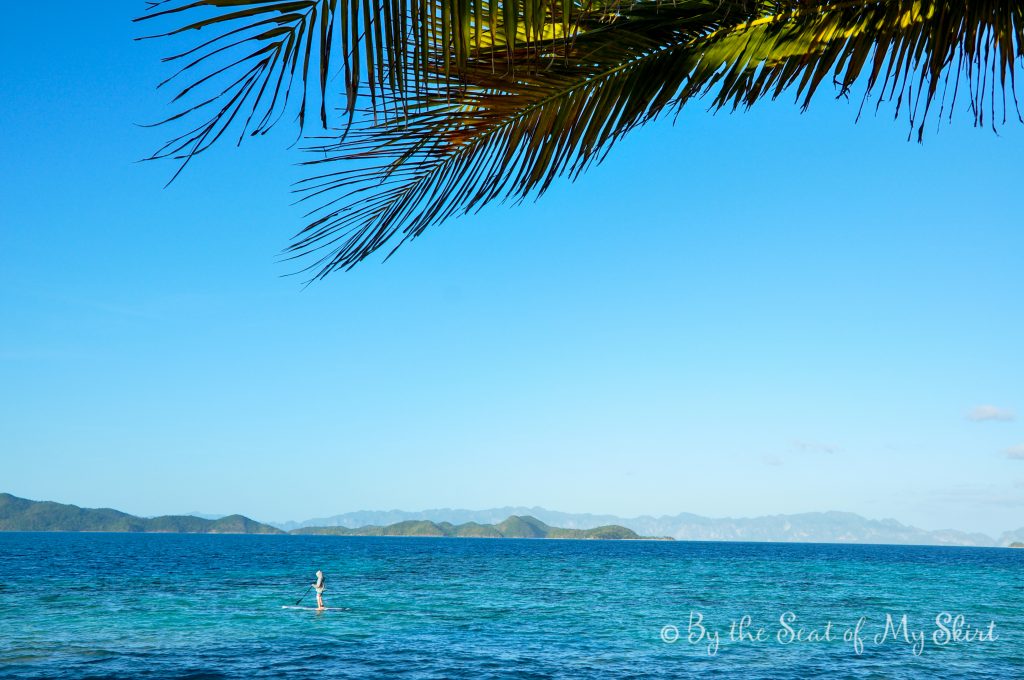 SAILING: Take out the Hobi 16 for a sail around the islands. Be careful not to get trapped in a pearl farm!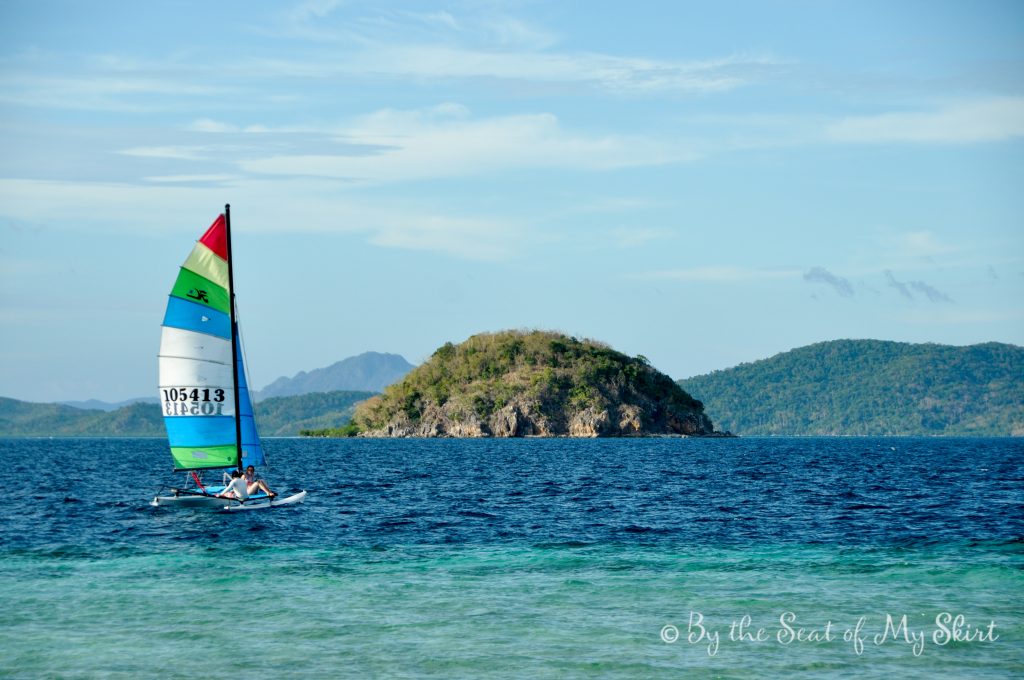 KAYAK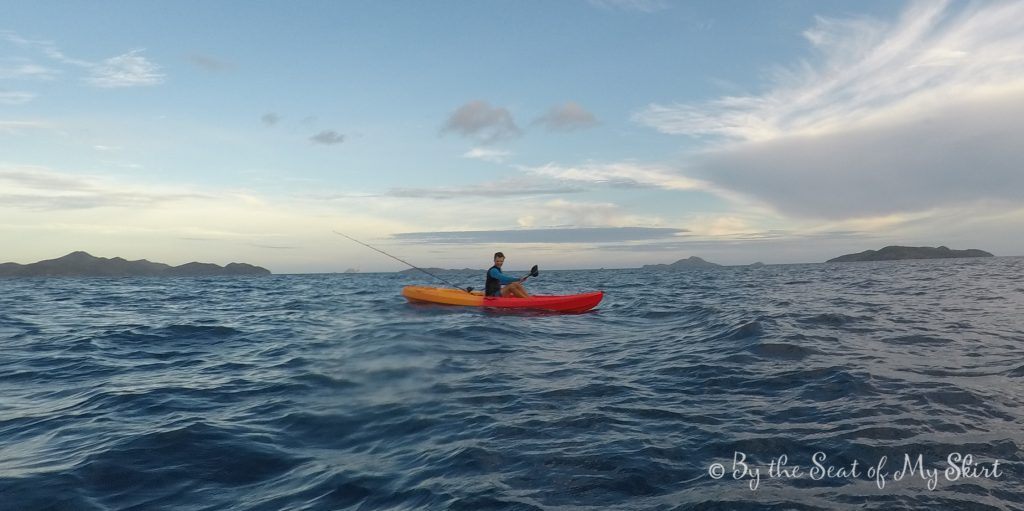 SNORKEL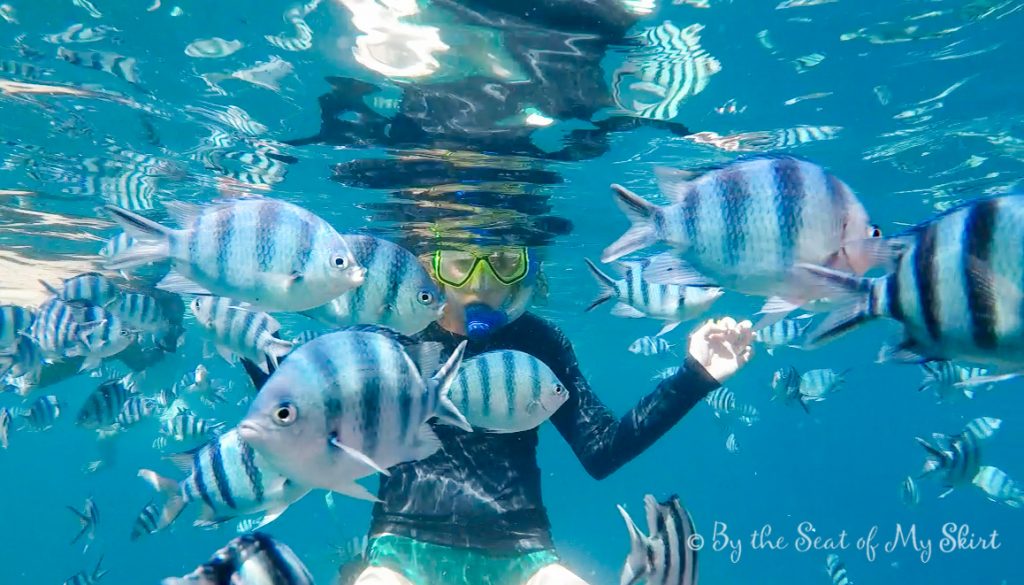 RELAX
SCUBA: Experience world-class wreck diving in Coron Bay where 10 10 wrecks of Japanese warships from World War 2 can be explored below the sea.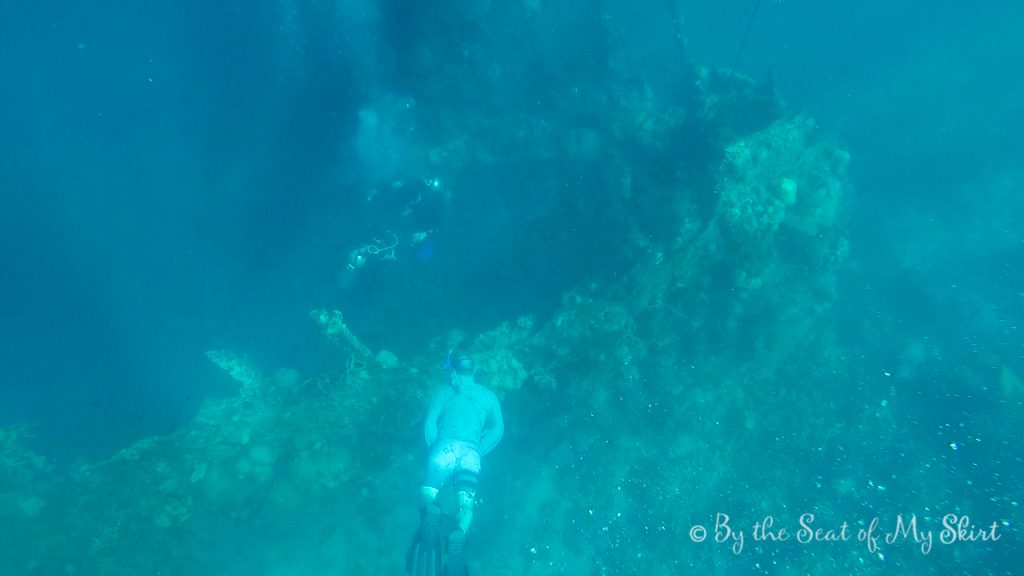 ISLAND HOP: Be sure to visit Coron Island to see this magnificent view!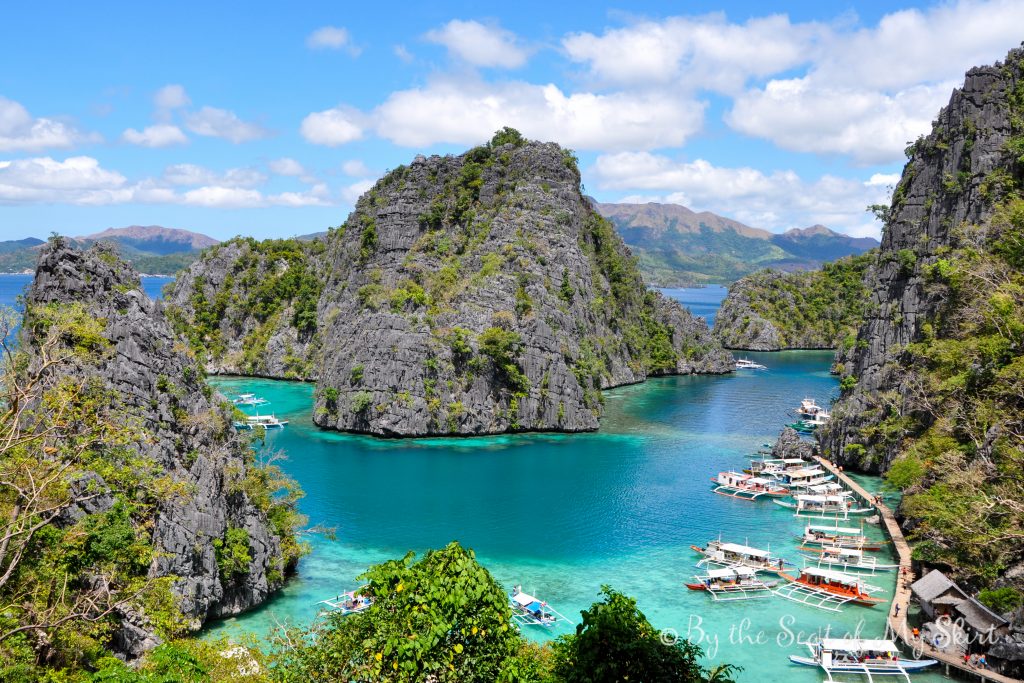 If you have additional questions please visit the FAQ page on 250k Kiteboarding's site where you will find very useful information to help you book your next kite holiday in a paradise!
Tags: 250k kite camp, Bamboo Private Island, kiteboarding, Philippines, southeast asia