Africa
,
Dakhla Challenge
,
Europe
,
Switzerland
— By
Kelly
on March 17, 2012 1:19 AM
"About to take off!!! YAYYYY Can you please email me German words? Need a crash course! See you soooon! Love you heaps!!! MWAH"
… was the erratic email I sent to Thomas as the cabin doors closed. The plane was ready for departure, and I was ready for yet another adventure abroad!
Long- term travel has become a way of life for me, having wandered the globe for a solid year in 2008 and then again in 2011. In the past, when I said goodbye to my job, friends, apartment and beloved city by the bay, I had no idea how long I would be gone or where I would go after my initial destination.  This time, as I watched the rusty red arches of golden gate bridge grow smaller and smaller from the plane window, I knew with certainty I would be back, making goodbye a little less bittersweet as I follow my wanderlust across Europe and north Africa for the next five months.
I try to spot my house through the clouds, comforted knowing all my clothes still hang in my closet (lightest to darkest color, shortest to longest sleeve, of course). The previous six months I lived with a friend on the outskirts of the city, in a house that has neither heating nor a kitchen, making my rent cheap enough to justify leaving everything in tact instead of moving into storage as I have done before my other trips. Throughout my years on the road, one could say I have adapted to a lower standard of living. Having lived six months in a campervan and aboard tiny boats, I am now just thankful for the privacy of my own room.
~~~
"Guten Morgen, danke, küss mich " I repeated over and over as I quickly become that strange girl talking to herself in London's Heathrow airport. Attempting to cram as many useful German words into my brain as possible before arriving in the land of cheese & chocolate desiring a vocabulary that extends further than "Ja". I peered out the tall glass wall; thick fog hovered over the tarmac, delaying my connecting flight to Zurich three hours.
I struggle to make the gargling sounds indicative of the language. I am unable to properly say Tom's last name, not gifted with the tongue-rolling gene. I have suggested to him, on a few occasions, that perhaps he should pick a new last name, as it would be ridiculous if one day it were also mine and I couldn't say it.
As always, I am completely ill prepared for my trip, but I like it better this way. Thomas bought me the Lonely Planet Switzerland guidebook, but I have yet to turn a page. I prefer to learn through experience, and lucky for me I will have my own personal Swiss tour guide, and a cute one at that!
I am nervous, a feeling I welcome for the butterflies it brings in my stomach. I like the unsettling feeling of anticipation of entering the unknown. I love not knowing what awaits me just around the bend, eliciting my curiosity of fate. Reuniting with Tom in his home country is exciting, but meeting the family is an occasion by which I feel dread and look forward to in equal measures.
"Parents always like you," I remind myself. But the fact that Tom's mother doesn't speak English leaves me unsure how to win her over. I have never been good at charades. SIGH. I imagine myself towering over her barely 5' frame, bending awkwardly to hug her hello. The thought makes me wonder, "Is a hug appropriate in this culture or am I suppose to kiss her cheek, and if so, how many times, and which cheek first?" UGH! I fear my foreign passport is a strike against me.
And then there is the matter of my relationship with the Swiss. We have been together now one year and three months since we first met while kitesurfing on a windy beach in Western Australia. We have been doing the long-distance thing ever since our South Pacific Sailing adventure ended six months ago. He visited me over the holidays, spending Christmas with my family in Atlanta and New Years with my friends in San Francisco.
While we already know that we travel well together, can cohabitate minuscule spaces, can be together 24/7, have many common interests, are in love, and can talk on the phone for four hours on end … the fact remains that we live very far apart from one another. I somehow feel this trip will make or break our relationship.
Before meeting Thomas, I had not planned to travel through Europe until I was much older, mostly due to the expense. There are many other places and adventures around the world that call to me more, and I need to experience while I am still young and able. But, when an unexpected opportunity for extended time off arose, the travel wheels started spinning, and I knew I must bridge this gap between us.
My company's contractor policy changed, limiting the length term of a contract and requiring six months to pass before the contractor can be rehired. A predicament most people would find alarming, but as my totally awesome super supportive boss correctly assumed, I found this to be excellent news! Not only would I have six months per year off to travel, but I also have the security of a job to return to. A win/win for both as my employer will efficiently utilize my help during the busy season, and I can continue to travel the way I love …  long and slow.
I joked with Tom that I am sacrificing my career for the good of our relationship; both of us knowing that I lost all career ambition somewhere on the open road. My job has become a break in my travels, and a means by which to fund my next big trip! Of course I take my job seriously while on the clock, but I no longer desire to climb the corporate ladder.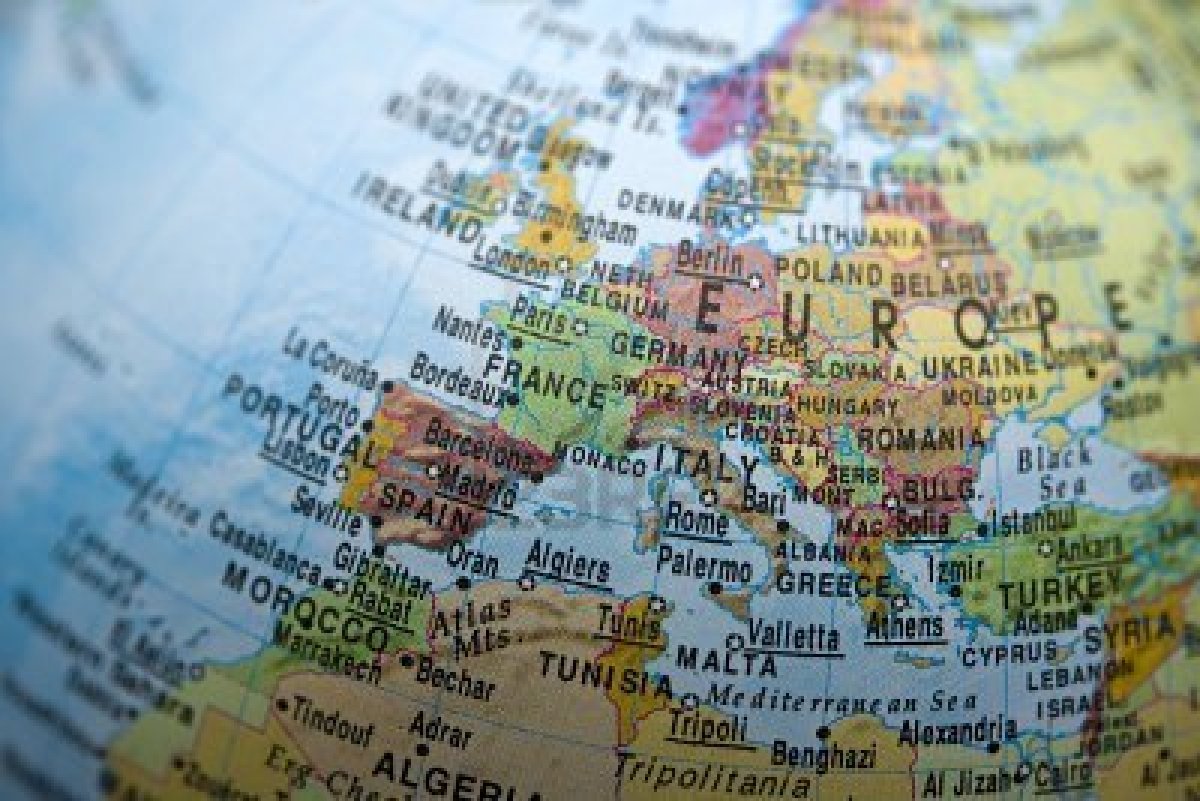 So off to Europe I go!
As for my plans, I have very few, I hate planning. I have ideas of things I would like to do and see, but will let the details fall into place and life evolve as it should. I will continue to travel by the seat of my skirt … taking risks, embracing the unexpected, and trusting my instincts to navigate me on my path.
My home base will Tom's home near Zurich (aka Love Nest #4), but I hope to visit the many friends scattered across Europe and the UK. I look forward to simply living and being in a new place for an extended time, with the opportunity to dive deeper into a new culture. I can't wait to experience the thrill of exploring new places on the back of Tom's motorbike. I want to ski and snowkite in the Alps. I want to kitesurf whenever and wherever possible, with a goal of jumping before I return home. I want to meet new interesting people and learn something new.
And most of all,  I NEED another really big adventure … something totally crazy and scares me a little.
It was Tom who put the idea in my head for what may very well turn out to be my craziest adventure yet, the Dakhla Challenge, and will allow me to finally set foot on Africa. We will utilize our off-road experience to drive 5000 km (3000 miles) across Europe and north Africa (Sahara Desert included). Oh, and I must learn how to drive a stick shift before we go! More on this to come soon …
~~~
The sun was setting behind the snow covered mountains as my plane descended for landing. Small villages emerged amongst rolling green hills. I had never visited the country before, but before my eyes was exactly what I had visualized of Switzerland.
I was the last one standing at the baggage carousel when the conveyer belt stopped moving, failing to deliver my bags, topping off an already frustrating long journey. As I exited customs with nothing to declare, I was greeted by the biggest most adorable smile in the whole world and a small bouquet of my favorite flowers. As Tom's arms engulfed me, I forgot all about missing luggage, feeling happy and extremely blessed having all I need and much more.
Tags: 4x4, dakhla challenge, Europe 2012, kitesurfing, Love, offroad, Switzerland, Thomas, travel planning, Zurich