Kitesurfing
,
Mexico
— By
Kelly
on February 27, 2012 12:35 PM
Winter was dragging in San Francisco, the wind was predicted to hibernate in the Bay area until April.  I hadn't been on my kiteboard in months and was eager to get back on the water. To celebrate my 30-something birthday last month, three of my amigas and I headed south to Baja for an extra long weekend of fun with kites, whale sharks, and tequila.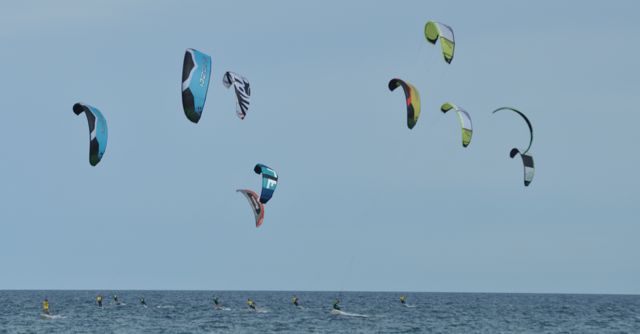 Our destination was La Ventana, a small fishing village 45 minutes south of La Paz. Discovered by windsurfers 15 years ago, La Ventana has become a perfect kitesurfing spot thanks to steady winds that blow from November to March and its L-shape sandy beach with side shore winds.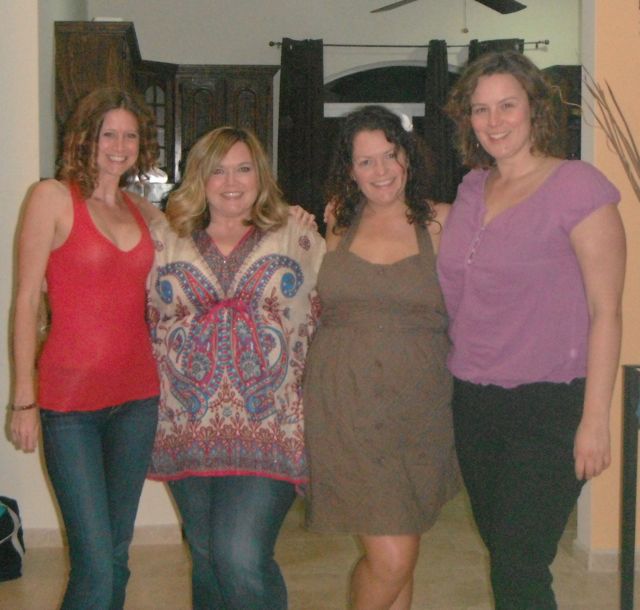 We had anticipated arriving at "Casa Oasis" early in the afternoon; however, a four-hour flight delay had us driving across the Baja peninsula in the dark. Dead cattle and pigs littered the side of the road. Road signs did not appear. When the dusty dirt road came to an abrupt dead end, we realized we must have made a wrong turn. We were lost in rural Mexico, an unsettling reality that none of us admitted had frightened us until we safely rode into the larger town of La Paz.
Sixteen hours after we began our journey, we finally arrived! Casa Oasis welcomed us with open arms, a beautiful two story modern home offering many luxuries for a bargain price. We rented the property from La Ventana Bay Properties.
I was treated like the birthday queen all weekend by my beautiful girlfriends. Shauna cooked up delicious meals, Aine shaked up perfect margaritas, and Kristin got us pumped up and played DJ.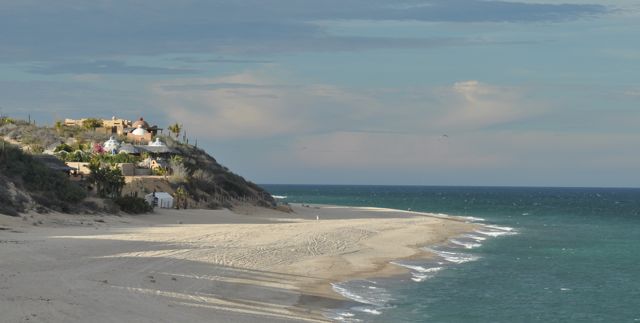 The lazy small town comes to life each year when it hosts La Ventana Classic & Kite Expo, inviting wind and watersport enthusiasts to compete in Stand Up Paddleboard (SUP) races, kiteboarding/windsurfing course racing, the Big Air/Old School competition. A raffle and auction is held to raise money for the schools and community of La Ventana and El Sargento.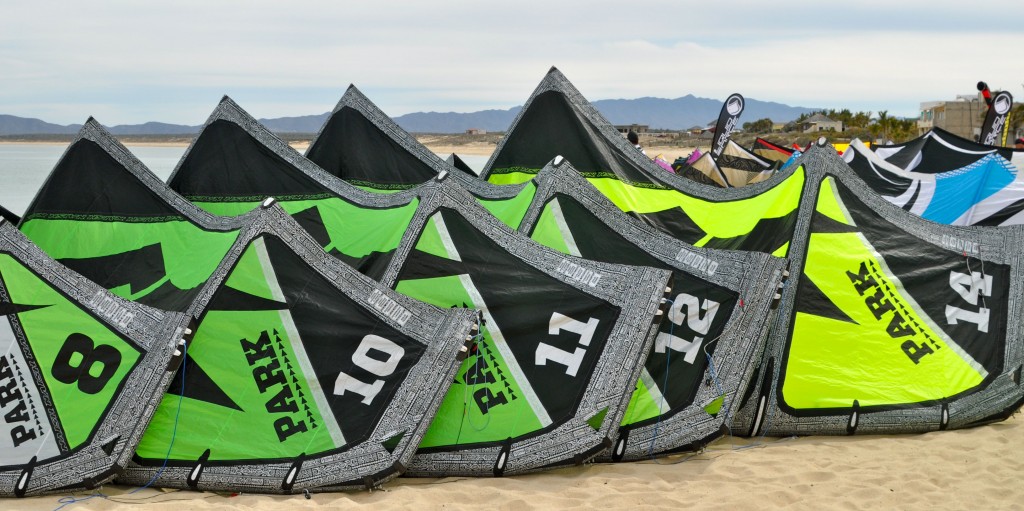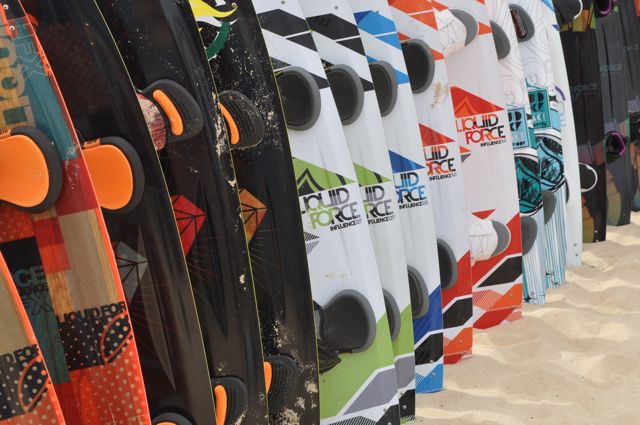 Still considering myself too much a novice to compete in the kiting competitions, I did get out on the water, riding upwind of the events. I enjoyed a great session in the first day on my 8 meter Switchblade before the wind died as regularly scheduled at 4:30.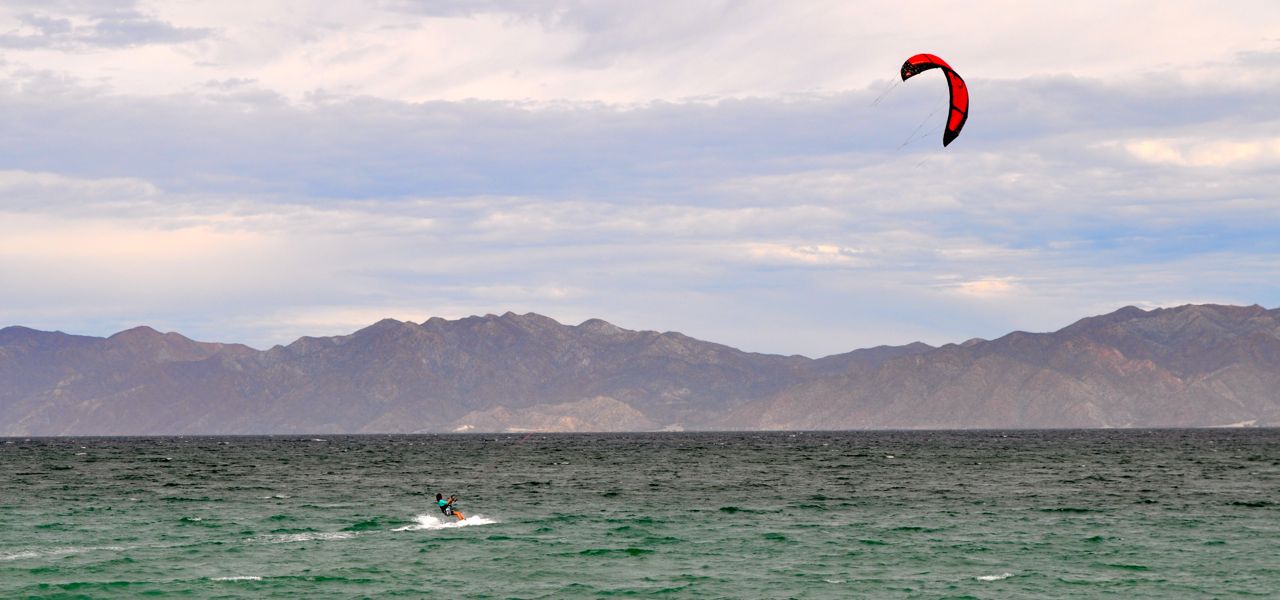 The wind was too light the next day to kite so we lounged on the beach outside Baja Joes, watching skydivers fall from the sky and paddle boarders cross from the island to shore.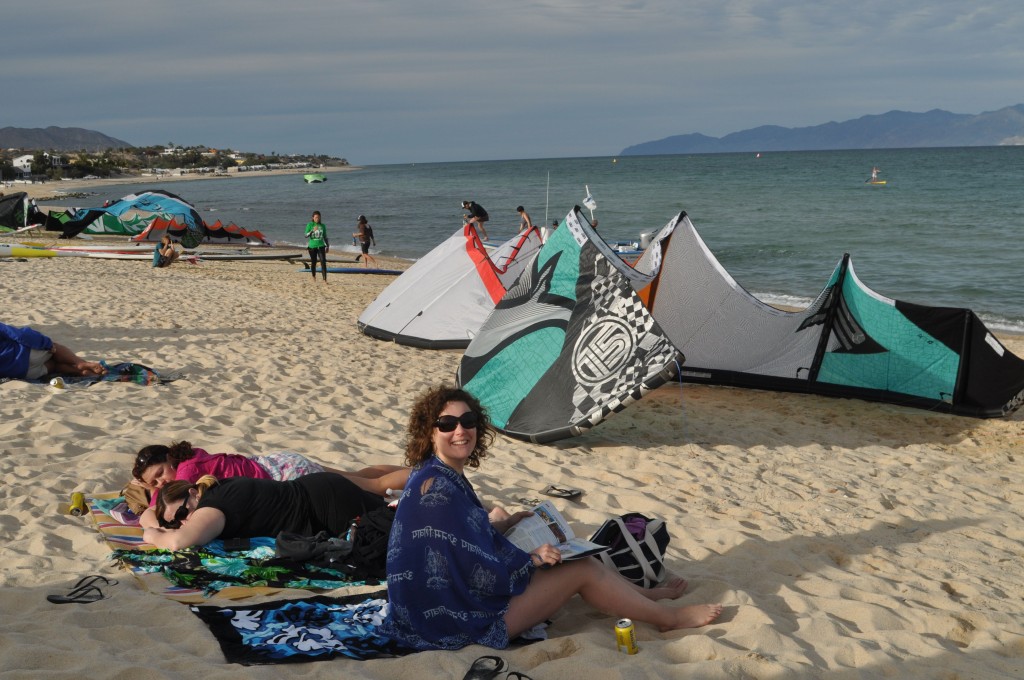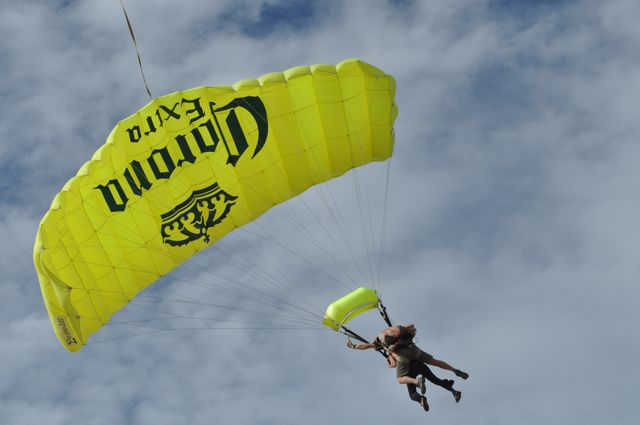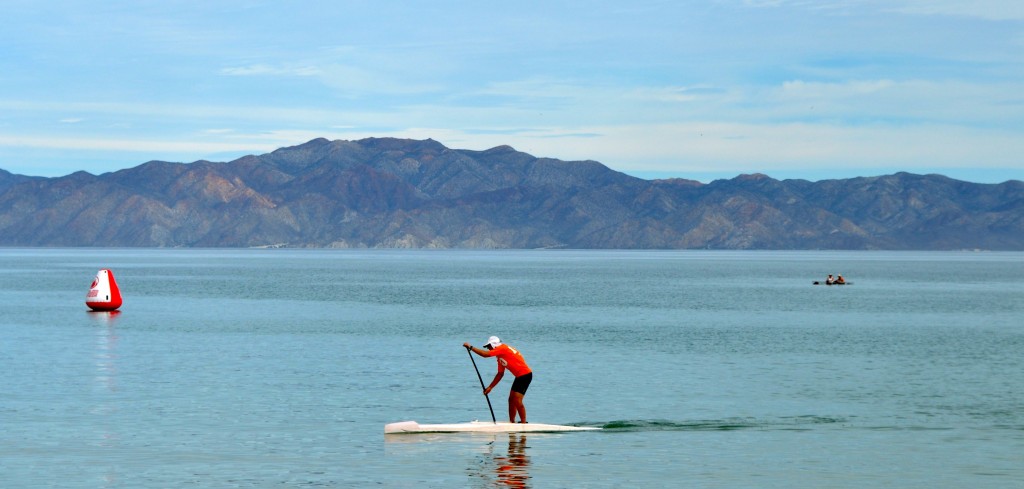 With the forecast predicting light wind the following day, we decided to drive north to La Paz to swim with the whale sharks. From early winter until late spring the whale sharks can be found feeding in the waters of the Sea of Cortez and in the Bay of La Paz in Baja California.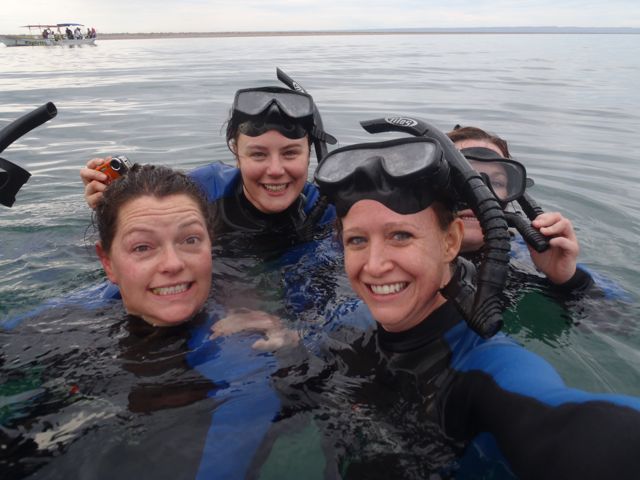 We squeezed into 4 mil wetsuits, as the water temperature drops to the 60s in the wintertime. I shivered in the cool breeze aboard the boat as we circled the waters in search of shark fins. Once a fin was spotted it was a mad dash to get overboard and swim after the whale shark.
I know that I am not a strong swimmer, a weakness I really should improve upon given the amount of time I spend in the water! I struggled to keep up with the fast moving fish. Kristin proving to be the best swimmer of the group keeping close and snapping the best photos underwater. "Ahhhh holy sh#t!!!" Shauna exclaimed spraying water in the air. A  huge whale shark unexpectedly headed toward us.  I had to mind my buoyancy to let all 20 feet of blue whale shark with hundreds of white speckles pass inches below my belly. Known to be the "gentle giants" of the sea, whale sharks are docile; however, a close up encounter with largest fish in the world can startle those who deem themselves fearless.
Our evenings were entertained with lucha libre, regaee and fire dancing on the beach.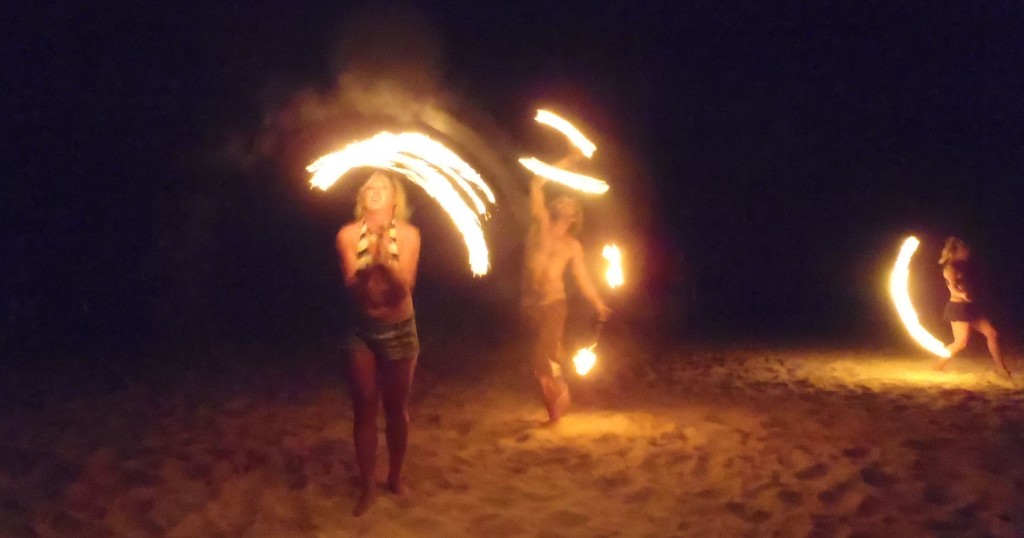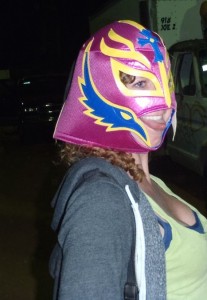 The wind came out in full force for the last day of competition allowing for the crowd pleasing "Big Air" Competition.
Bay area resident, fellow kiter girl and friend Michelle Gabriel successfully defended her title with Big Air tricks! Congrats Michelle!
Many thanks to my great friends and the wind for making my birthday very special!
To see photos from La Ventana CLICK HERE.
Tags: Baja, kitesurfing, Mexico, snorkeling, whale sharks