Europe
,
Italy
— By
Kelly
on July 22, 2014 2:54 PM
From Florence you can reach Siena by car in 1.25 hours on the freeway. Or you can do what we did and leisurely drive through the Tuscan countryside, stopping to explore the small villages and to taste wine at the many vineyards scattered throughout the Chianti hills.
The Chianti region is well known for producing wine thanks to a combination of great weather and soil. Chianti wine is a blend, the original recipe of which was created in 1874 by Baaron Bettino Ricasoli (once Prime Minister of the Kingdom of Italy): 70% Sangiovese, 15% Canaiolo and 15% Mayasia bianca. I learned that for a wine to be labeled "Chianti Classico" today, it must by law be produced with at least 80% Sangiovese grapes harvested from the Chianti region.
We enjoyed wine tasting at Casa Emma and brought a few bottles of Chianti home to enjoy later.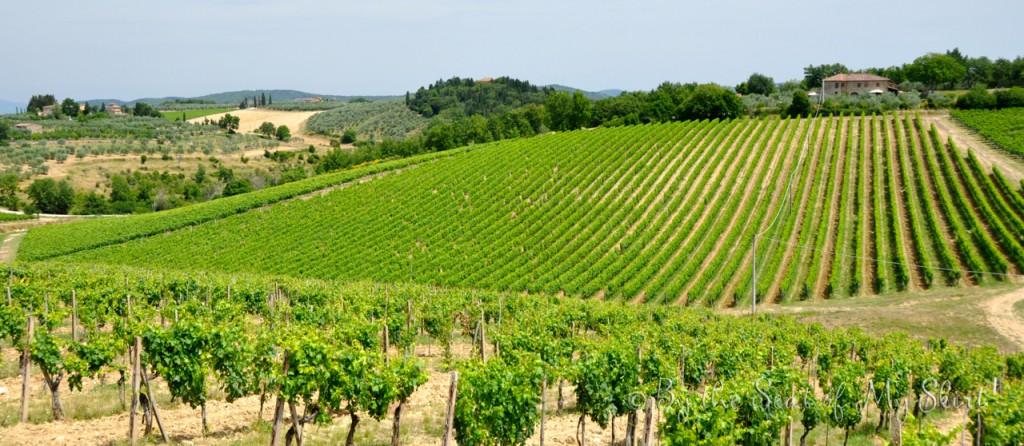 We stopped in Castellina, an ancient town retaining its medieval charm and definitely worth a short visit. The small town with only 3,000 residents has a big history, the origin of this ancient town dates back to 7th Century BC!  We wandered through the old streets enjoying delicious pizza & gelato and bought pasta and other delicious treats to enjoy later.

The Church of San Salvatore.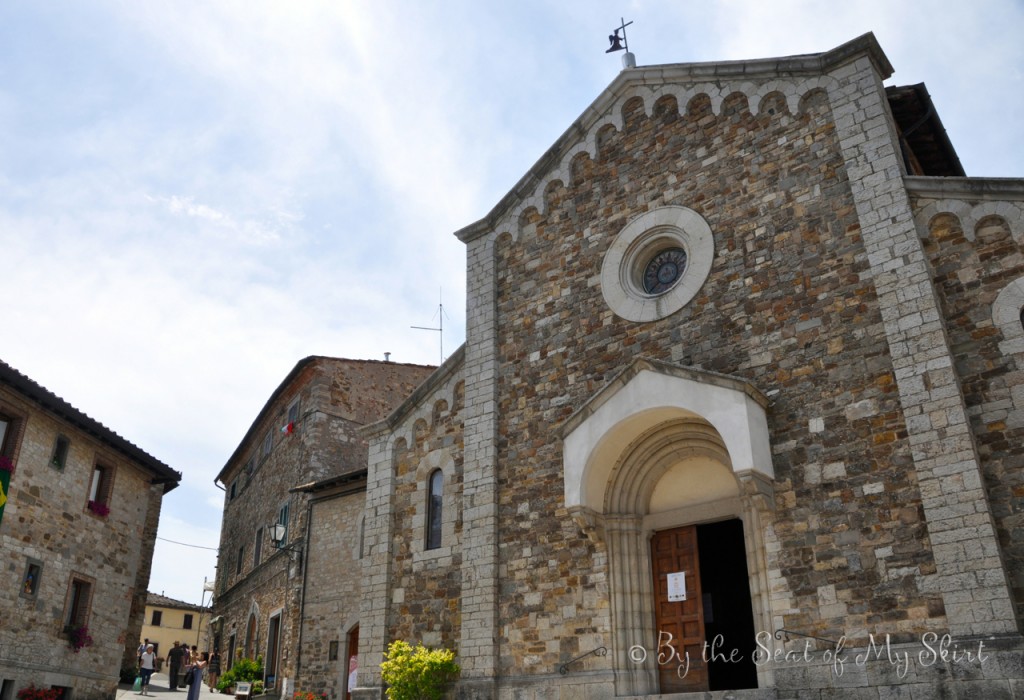 Le Volte Gelateria has the best dark chocolate gelato I have ever had! So rich and decadent!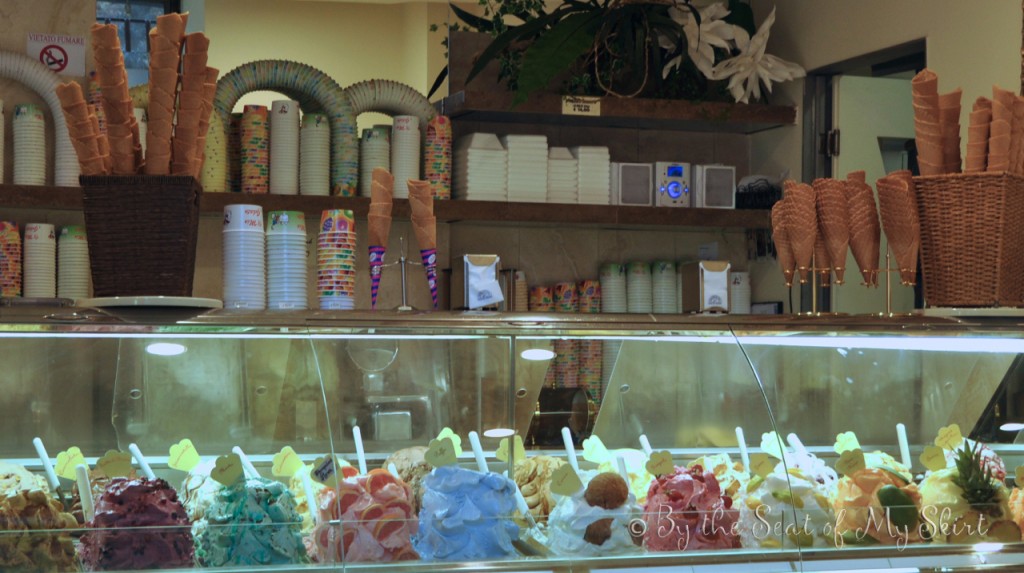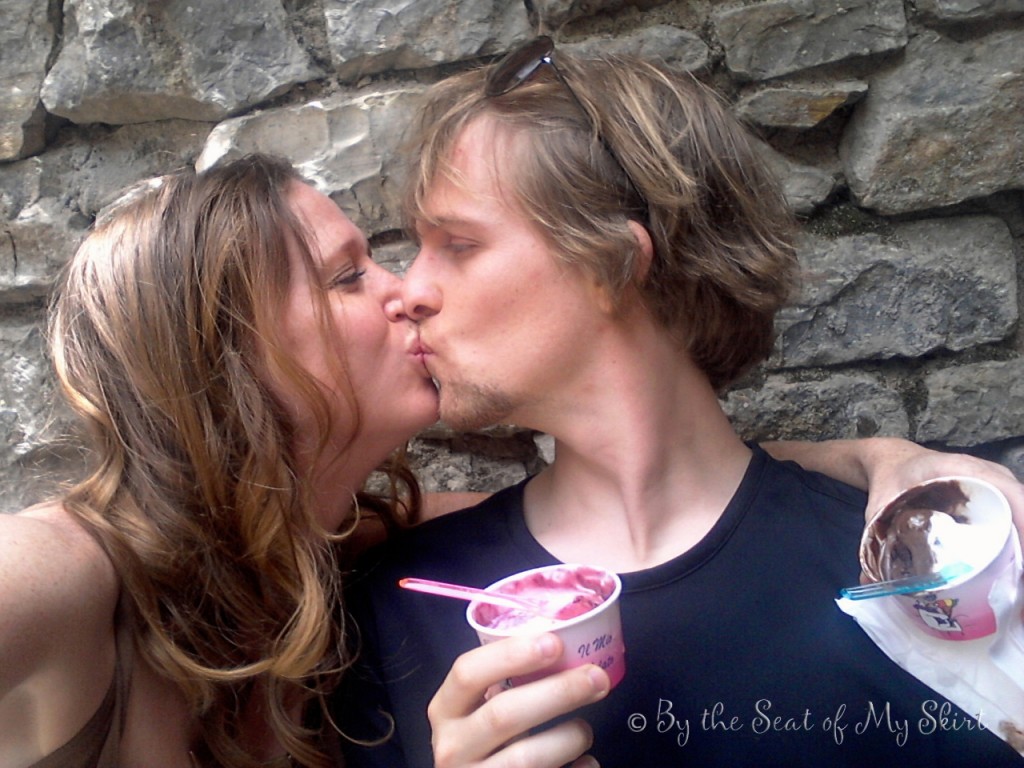 So many delicious treats to buy!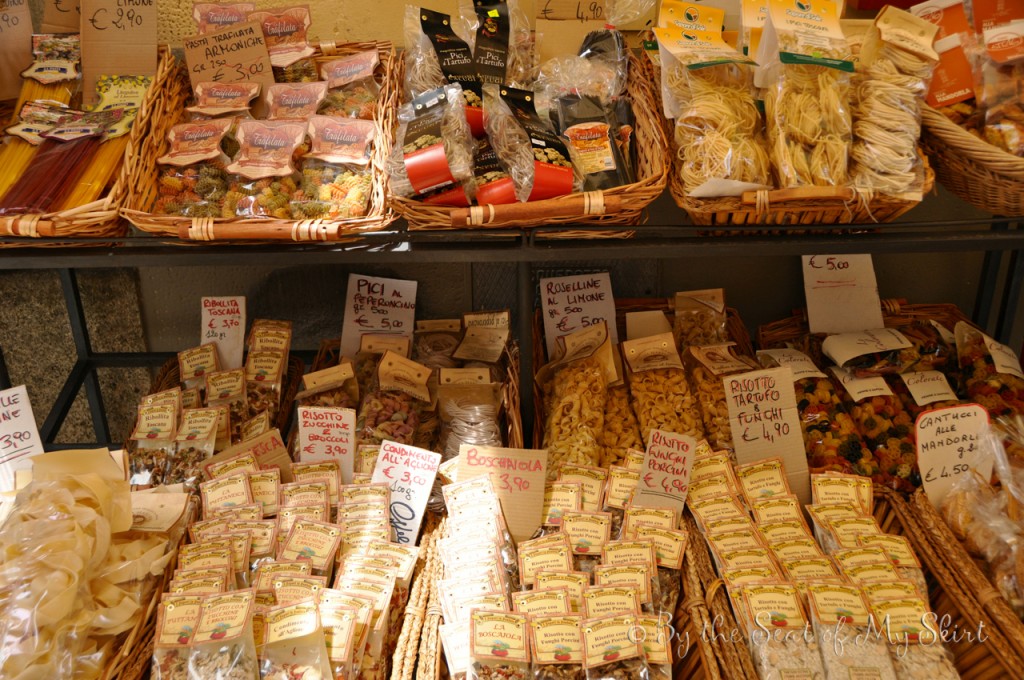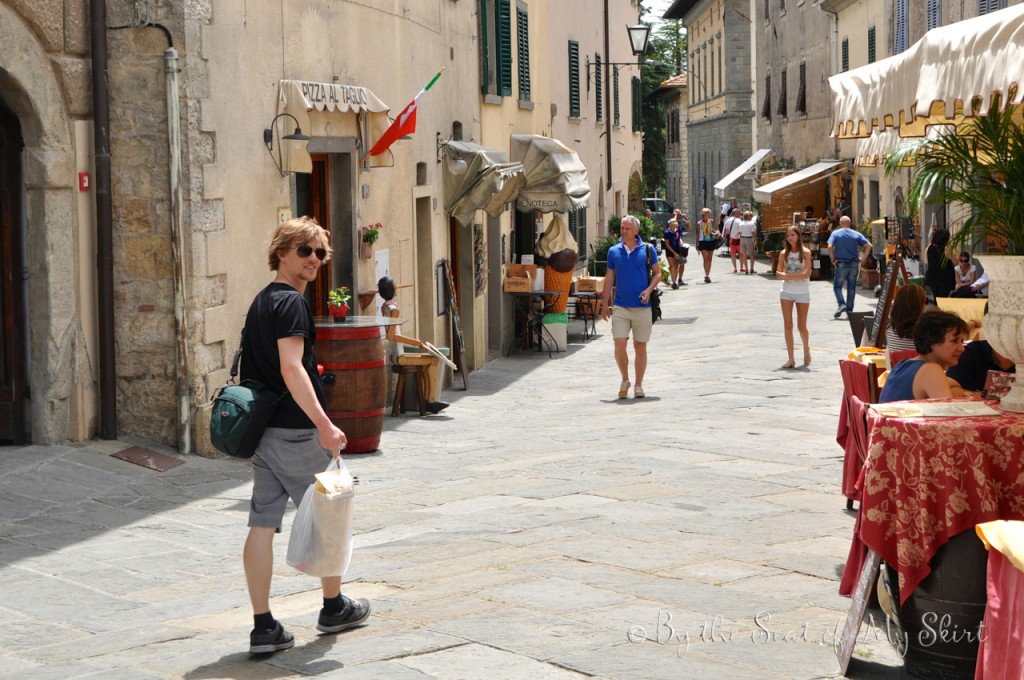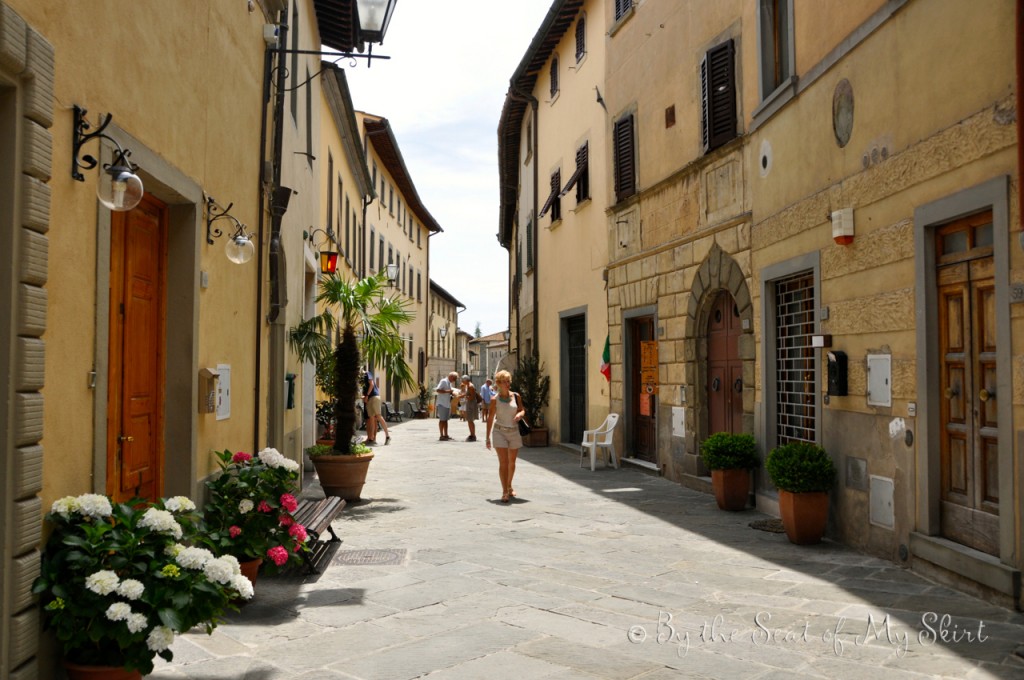 14th Century Rocca Fortress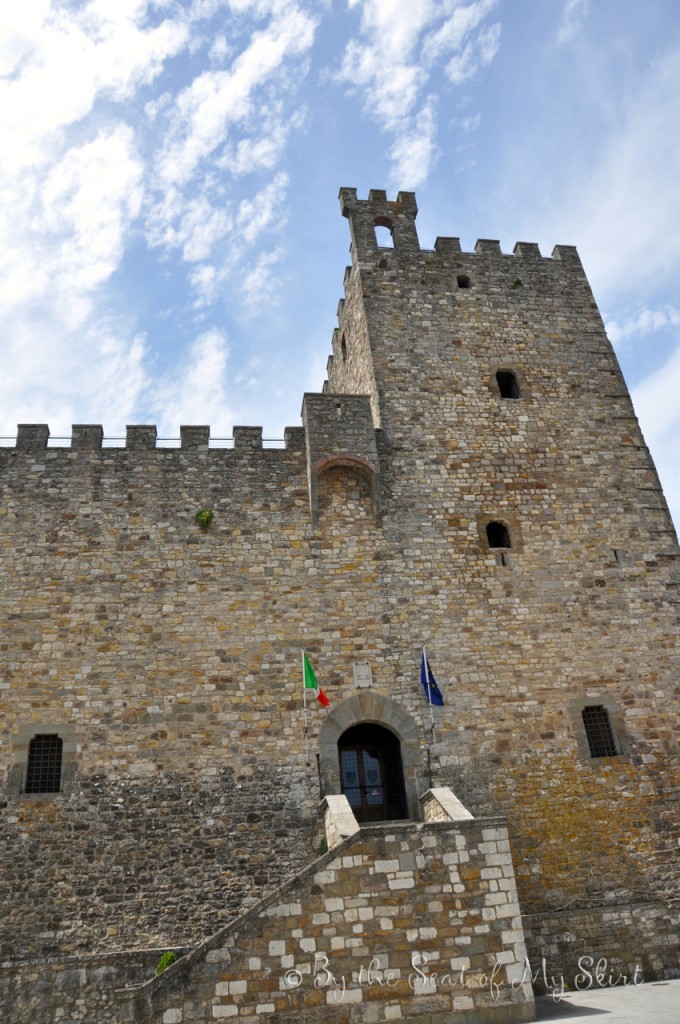 Archeologists have dug up evidence of the town's importance in the past, discovering that at one point the entire town was surrounded by massive walls and defending towers with only two gates of entrance, one pointing to Siena, the other towards Florence. Parts of the defending walls can still be seen today, and the Rocca fortress still stands tall.
The reason this small town was so important was due to its strategic position between the dueling cities of Florence and Sienna, located atop a hill at the crossroads of many important roads. Castellina was destroyed many times during battles between the tow cities and then rebuilt each time with bigger defensive walls.
Along these ancient walls an underground tunnel called Via della Volte circles the city center and was used by guards centuries ago. Today you can walk through the tunnels and admire the view of the Chianti countryside through the small windows that line the tunnel. Also inside the tunnel are shops and restaurants.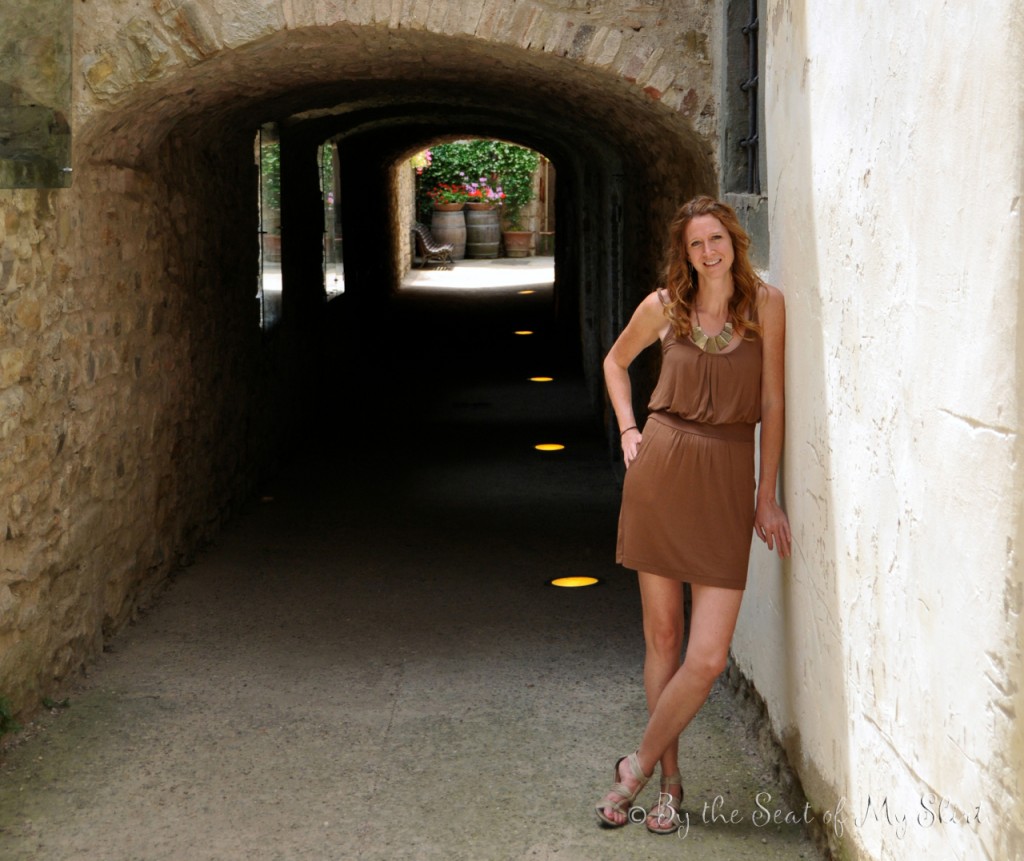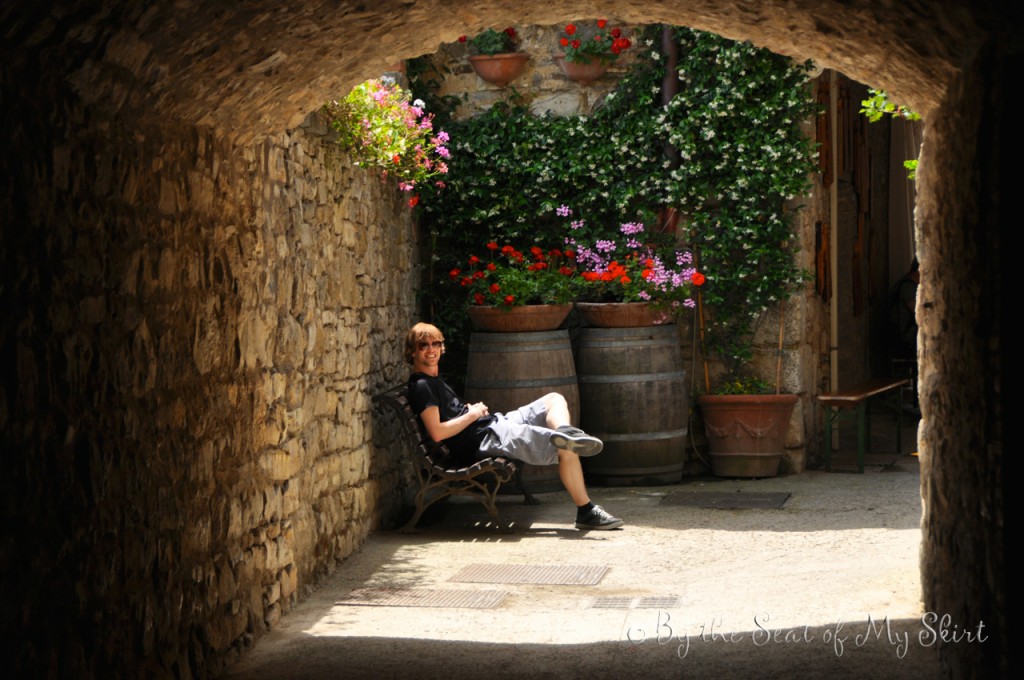 There are many other small Tuscan towns to visit on the way to Siena, and the views along the way are outstanding!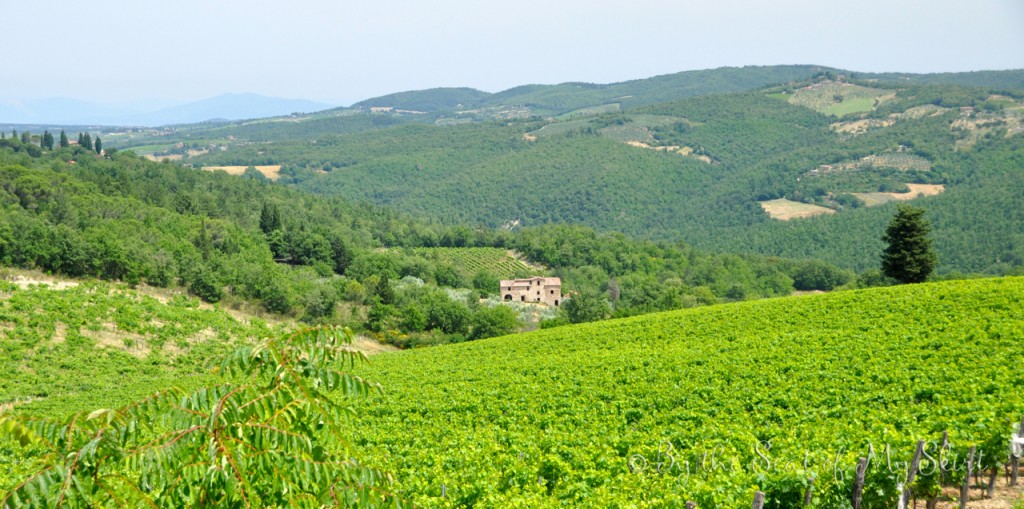 Tags: Chianti, italy, medieval cities, Tuscany, vineyards, wine