Africa
,
Photo of the week
,
Tanzania
— By
Kelly
on August 1, 2013 9:33 AM
Photo of the week: Glaciers on top of Mount Kilimanjaro, in Tanzania. The dormant volcano is Africa's highest mountain reaching 19,341 ft (5895m) and the world's tallest free standing mountain.
The ice and snow that cap Kili are melting at such a rate that scientist predict all ice will be gone completely within by 2060.
Researchers with Nasa Earth Observatory say that the mass of ice on the summit has already decreased more than 85% between 1912 and 2011. In September of 2012, a research expedition discovered that what was once the largest remaining ice filed on Kilimanjaro shrank and separated into two pieces.
A majestic sight and reward for the hard climb up the mountain, I feel lucky to have seen these glaciers with my own eyes. I hope that conditions will change and the summit of Kilimanjaro will always be covered in ice … such a remarkable sight!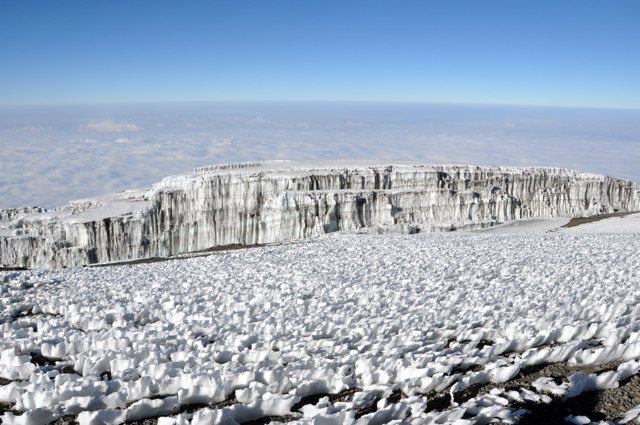 Tags: climate change, climbing, hiking, Kilimanjaro, mountains, Tanzania