Europe
,
Europe 2012
,
Photo of the week
,
Portugal
— By
Kelly
on July 6, 2012 4:48 AM
feels like San Francisco … but is not San Francisco! WHERE AM I???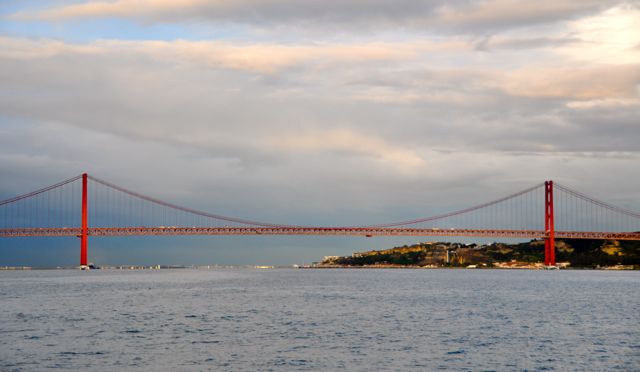 This photo was taken in Lisbon, Portugal, a city I would immediately feel right at home in for obvious reasons.
Lisbon's Ponte de 25 Abril suspension bridge (the longest of its type in Europe) looks almost identical to San Francisco's iconic symbol. The two bridges are even close in size, with the Golden Gate Bridge spanning 2,737m in length across the San Francisco Bay and the Ponte de 25 Abril reaching 2,277m across the Tagus River.
The only difference? A statue of Jesus shines down upon you at the South end of Lisbon's bridge.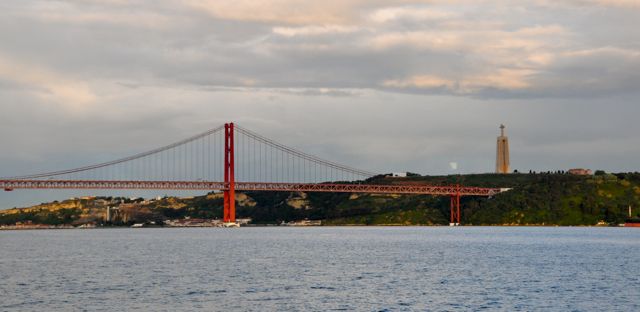 I know I am not the first to do a double take at first glance at this bridge. It was not surprising to learn that Lisbon's bridge was actually designed by the San Francisco architect who designed San Francisco's Bay Bridge.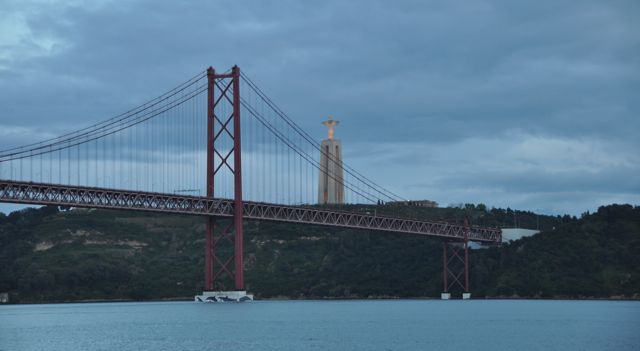 I stumbled upon a great blog post by The Globe Trotting Girls that details other similarities between these two beautiful cities. Have we been here before? San Francisco vs. Lisbon.
To see more photos of Lisbon, Portugal CLICK HERE.
Tags: Europe, Lisbon, Portugal, roadtrip