Australia
,
WA Roadtrip
— By
Kelly
on October 16, 2010 6:28 AM
The day has finally arrived, Stacy and I are taking off on our big Aussie road trip adventure! We will start from Darwin with a final destination somewhere south of Perth. The Margaret River Valley is said to be gorgeous this time of year. We estimate the drive will be around 3000 miles, depending on how many times we get lost.
We have fives weeks to explore the country however we see fit and we can't wait to get on the road! We will be camping the entire time sleeping in the Jeep we just bought name Hercules or a tent. Australia is an expensive country to travel in but we aim to travel cheaply with a strict budget of $30/day each (including petrol).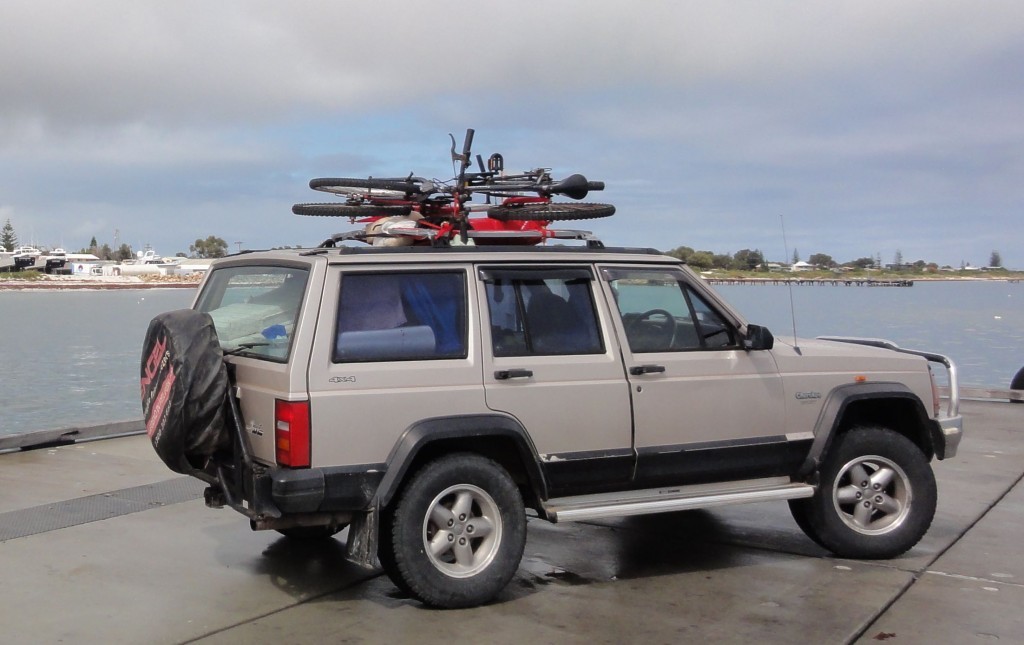 The weather will be HOT with temperatures easily reaching 45 degrees Celsius (115 degrees Farenheit). Showers will be limited especially the first two weeks of our journey but there will be heaps of watering holes to cool off along the way. Mosquitoes thrive in the hot humid weather here so we are fully stocked with Bushman insect repellent and hope to avoid all encounters with Australia's multitude of poisonous creatures!
We begin our journey by heading south through the Northern Territory. We will be bypassing Kakadu and Litchfield National Park as we both visited these regions in 2008. Kakadu's Jim Jim Falls is perhaps the most beautiful spot in all of Australia I have visited thus far although I think ole Jim will face some serious competition in WA.  We plan to explore Northern Territory's Katherine Gorge by canoe before crossing over to Western Australia. To reach the coast we will need to engage our 4WD to drive through the Kimberley region which is said to be the most rugged and beautiful part of the outback. There will be rivers to cross, corrugated roads, and intensely challenging terrain. Neither Stacy nor I have actually ever driven in 4WD so we will just have to learn as we go!
The Kimberley will be the hardest but most rewarding part of our journey. We feel prepared for the unexpected with 2 weeks worth of food, 50 Liters of water, extra petrol, and a spare tire. Additionally, I purchased a GPS tracking devise through SPOT that allows me to track my locations via GPS satellite throughout my journey. Not only does this offer a cool way for friends to know where I am, it can be used as a SOS to send a message for help with my location coordinates in case of emergency.
If we make it out of the Kimberley we will continue west until we reach the coastal town of Broome. Our goal is to arrive by the 24th for the full moon to see the "staircase to the moon." From Broome we will head south along the coast, wherever our skirts take us!
The collection of all posts from the roadtrip can be read here.
Tags: 4x4, australia, Hercules, Northern Territory, roadtrip, WA roadtrip, Western Australia