California
,
San Francisco
,
United States
— By
Kelly
on June 27, 2010 6:55 PM
Yesterday was unseasonably warm, a real summer day in San Francisco. Mark Twain would have been surprised.
Eager to be outdoors, my best friend and I took off on our bikes racing through the Panhandle and Golden Gate Park, my heart was happy at the sight of the glistening Pacific ahead. We abandoned our bikes at the Cliff House and made our way down to the Sutro Baths, the world's largest indoor swimming pool in the late 19th Century. Today the baths are ruins and mark the beginning of the Lands End Coast Trail.
We hiked along the coast, the trail bending with the cliffs revealing gorgeous views of crashing surf, the Marin Headlands, and the Golden Gate Bridge, free of fog.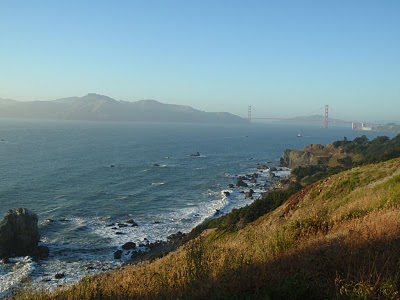 The trail runs all the way to Baker Beach, but I decided to stop at one of my favorite spots in the city – China Beach – a small hidden beach that few seem to know about. A tranquil oasis nestled between tall cliffs -protected from the wind, this is a place I have came to for years when I need to escape the city.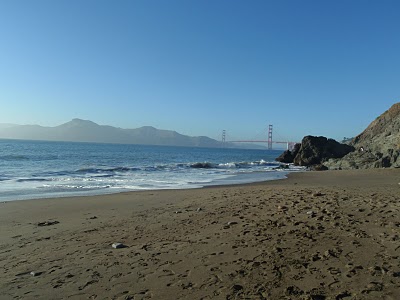 I plopped down on the beach, tore off my shoes and dug my toes into the dark warm sand. The waves rolled in long beach breaks and pods of dolphins were tumbling in the sea.
I feel lucky to call this beautiful city my home. Life is so good.
Tags: Baker Beach, China Beach, San Francisco