Asia
,
Kitesurfing
,
Philippines
— By
Kelly
on February 5, 2017 3:56 PM
Missing the wind and desiring a tropical paradise where we could kite in bikinis, five kite babes fled California winter to explore the gorgeous Palawan islands in the Philippines.
I packed my new bikinis I bought from a small boutique I stumbled upon in the Mission District in San Francisco. How was it possible that there was a bikini store practically in my backyard that I never knew about? This was surely going to be problematic in managing my bikini addiction but I rationalized that supporting a local business is always a good thing!
While at the shop I had the pleasure of meeting Zoë, owner of Zoë Bikini California, an inspiring and energetic woman who has been designing bikinis since she was a little girl.
I tried to "just look" and simply admire the beautiful pieces she has created … a variety of solids and colorful prints in unique mix and match styles.
"You do NOT need a new bikini Kelly," I told myself but the temptation was too strong and I decided to try on a "few" just for fun. I left the store feeling high with two new bikinis to add to my collection. Like a typical addict I rationalized to myself that owning 29 bikinis does not really mean I have a problem …
In pondering my bikini addiction I wonder if perhaps the root addiction is traveling to tropical locations and bikinis are just pretty accessories along for the wild rides I have had in my compulsion to experience the world and travel as often as possible.
Regardless, the amount of pleasure I feel whether relaxing, exploring or kiting in tropical lands is a feeling I crave over an over and cannot be sedated.
When my friend Lia suggested a kite babe trip to Palawan, a group of unspoiled islands in the Philippines, I naturally said YES! I am always down for kiteboarding holidays even more so when I can ride without a wetsuit.
Unfortunately we were not blessed with many windy days during the two week trip but had many fun adventures island hopping and most importantly answered that age old question … "how many kite babes can you fit in a tricycle?"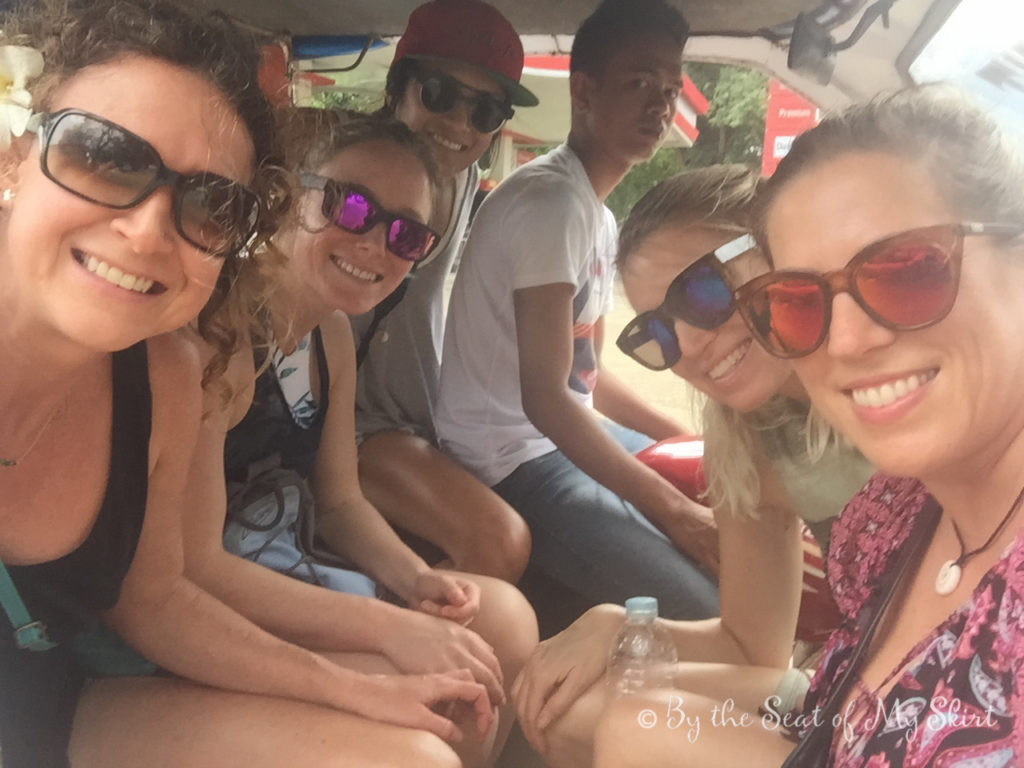 We started our journey in Puerto Princesa and stayed for a week at Blue Palawan resort located right in front of the kites spot.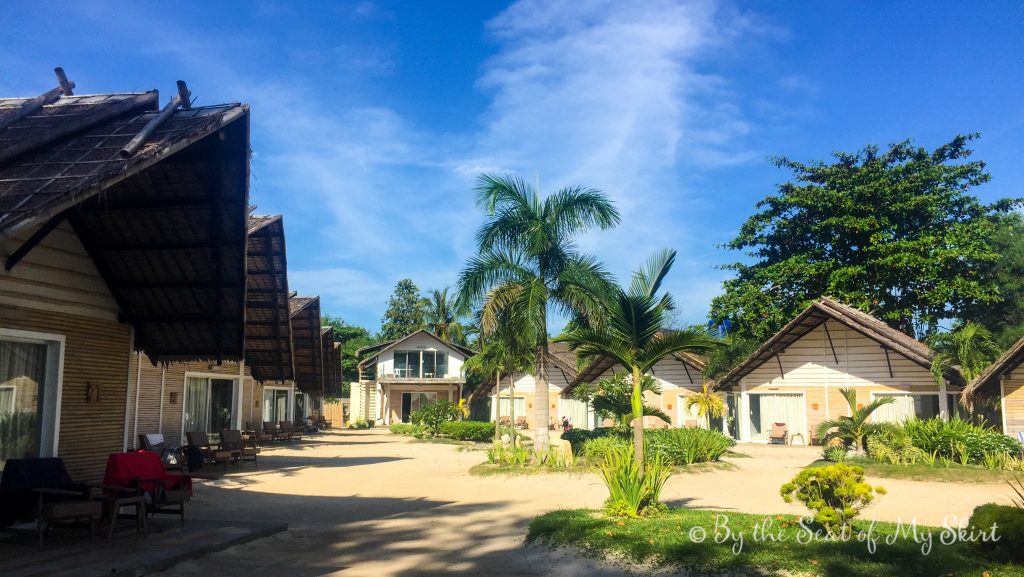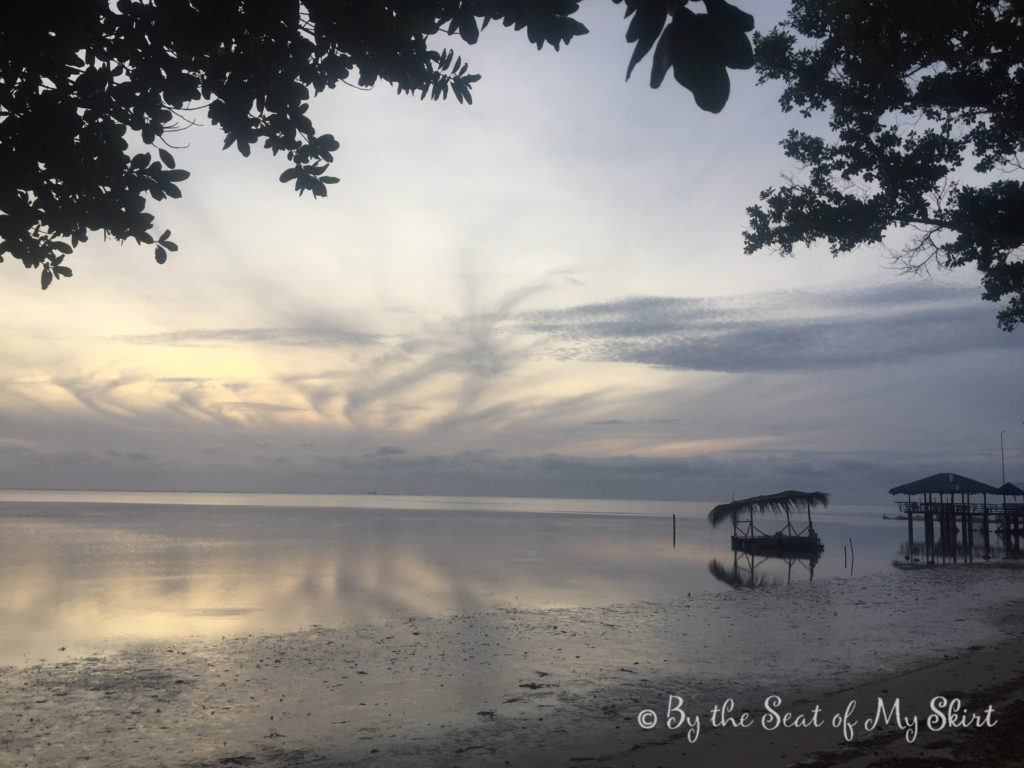 There was an upcoming kite competition, Blue Palawan Kiteboard Open and many pro kiters were in training for the big event.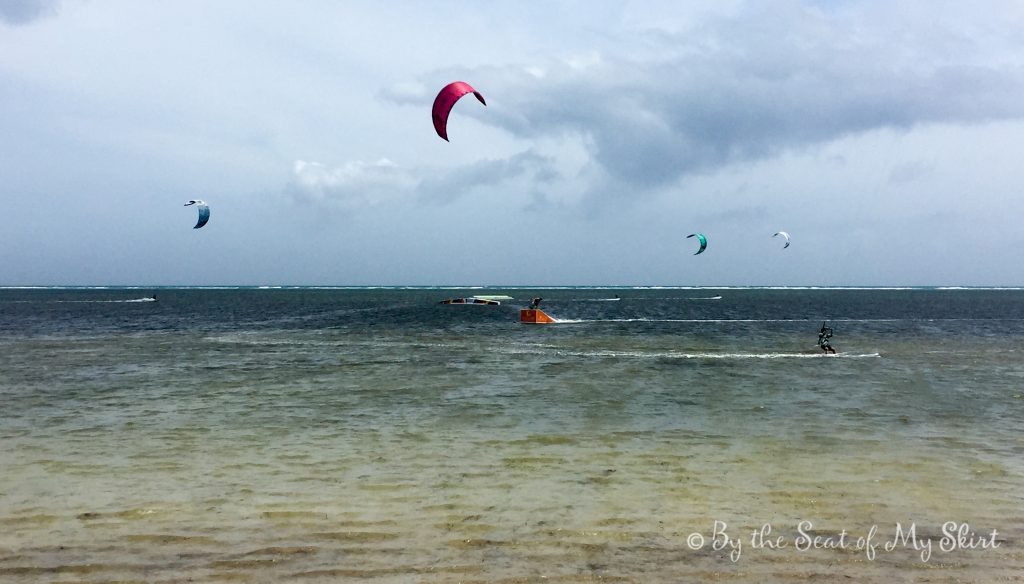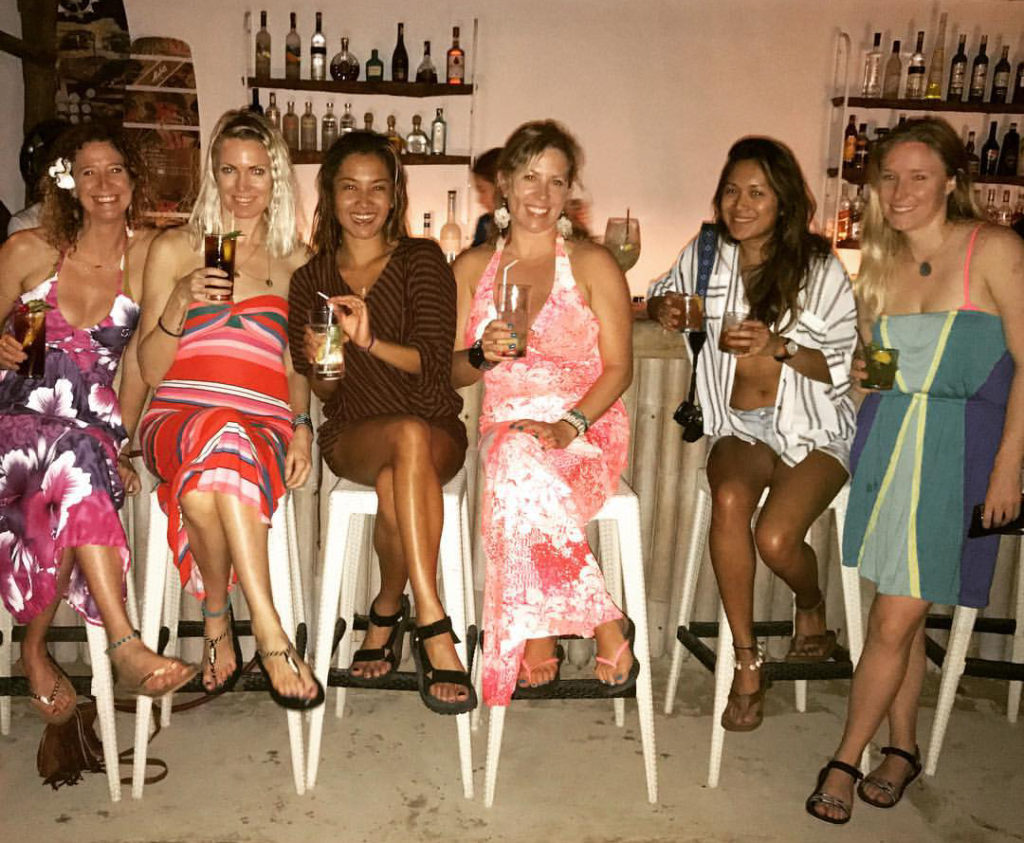 This spot wins the award for the most shallow water at high tide and the warmest water. For the first time in my life the words "this water is too warm" escaped my lips to the shock of anyone who knows me as I am cold natured and crave warm water which doesn't exist in the bay area per my standards of "warm." We definitely could have rode in only our bikinis but there is an abundance of sea grass that is itchy to the touch so we wore lycra kite pants. Still better than a bulky wetsuit any day!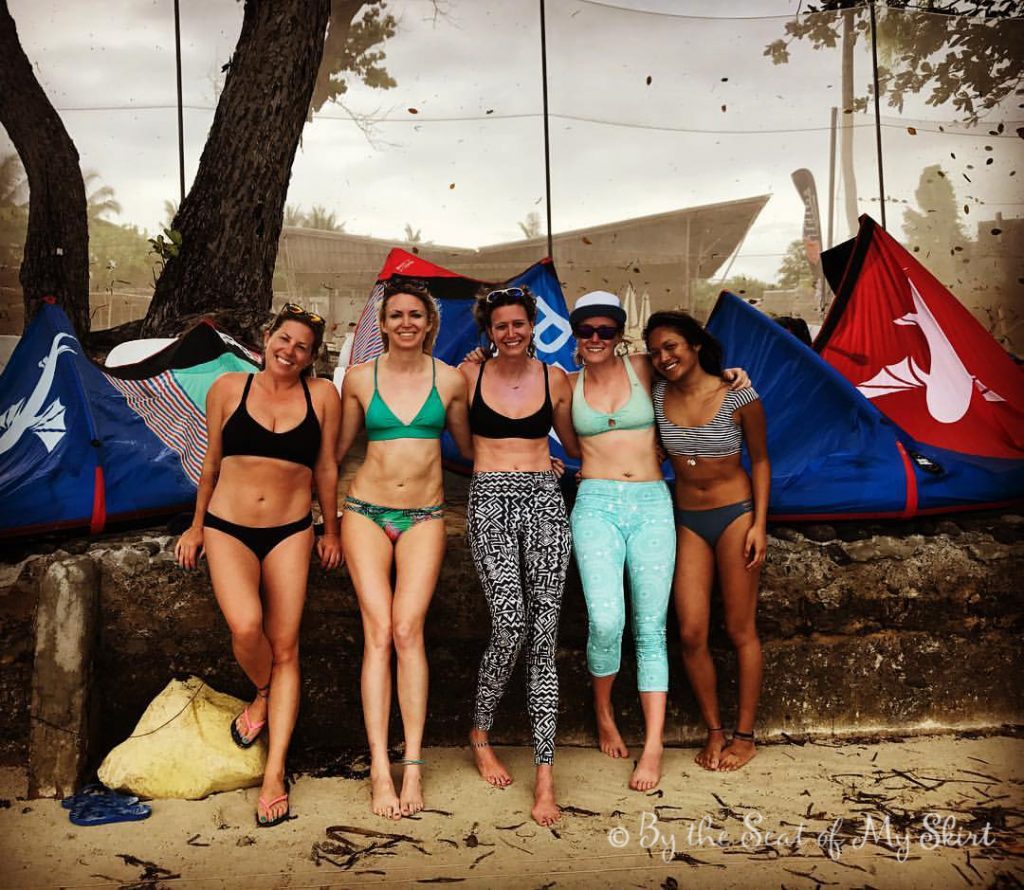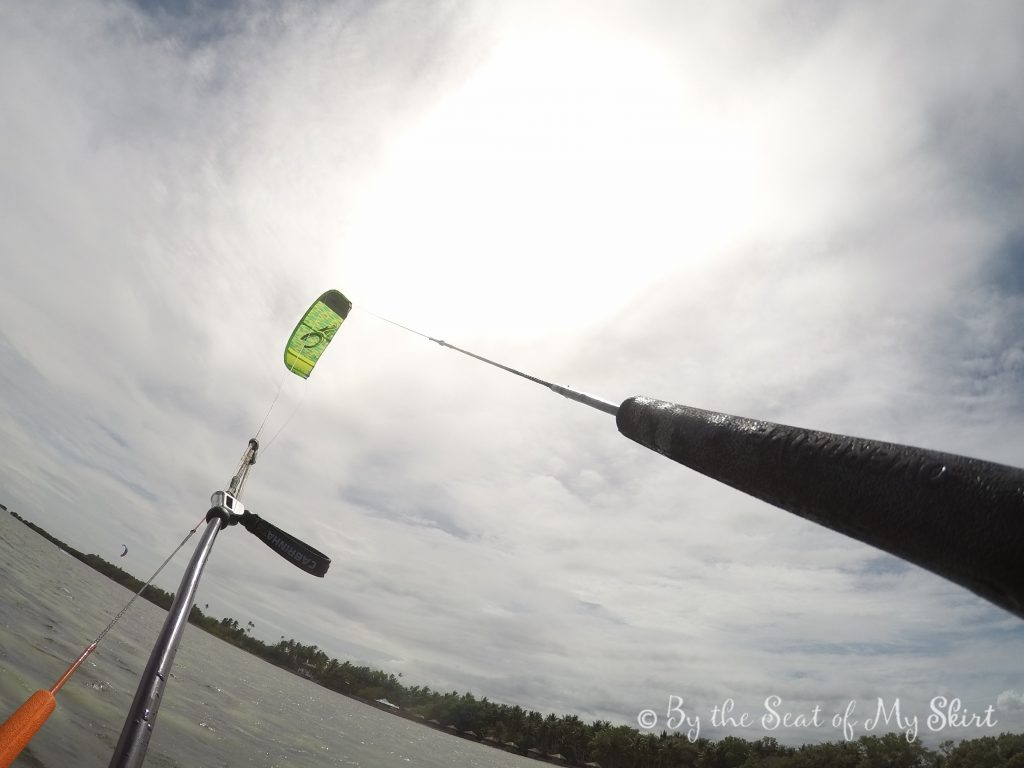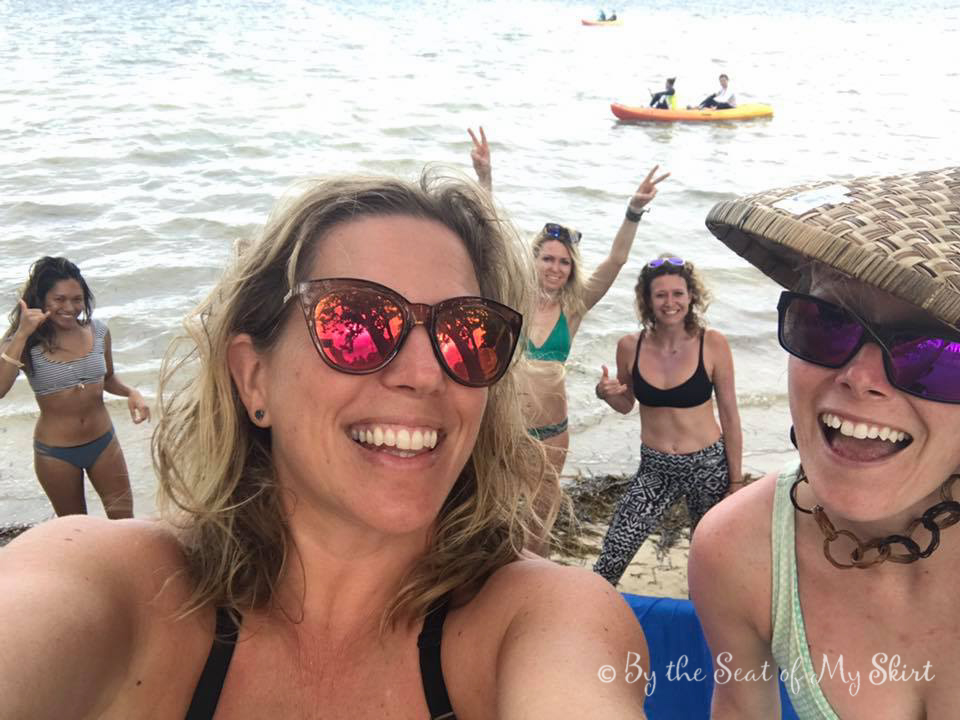 All five kite babes shared a room and it was a hard knock life for us!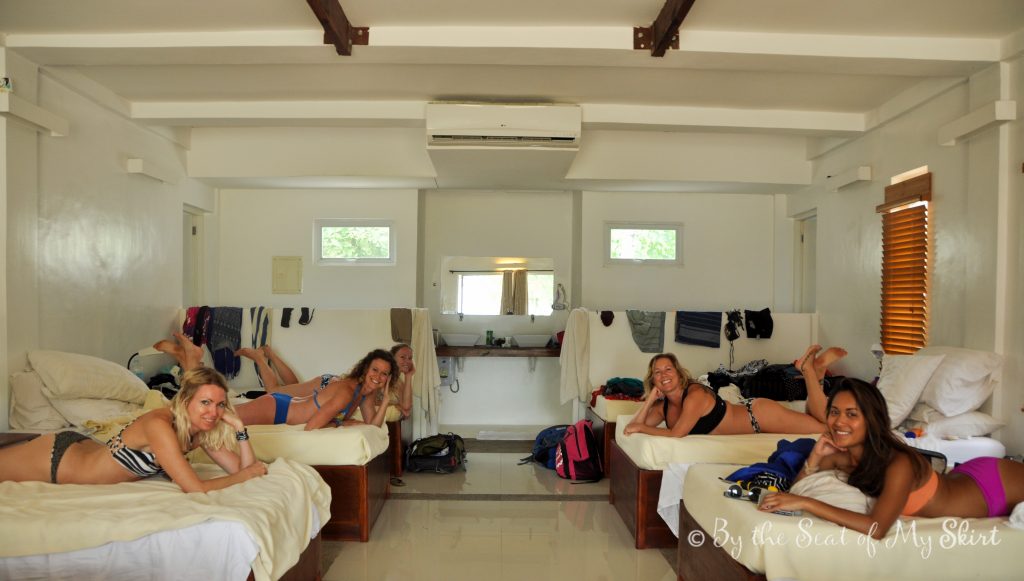 One non-windy day local pro surfer Jasher drove us across the island to Nagtabon Beach for a fun small surf day!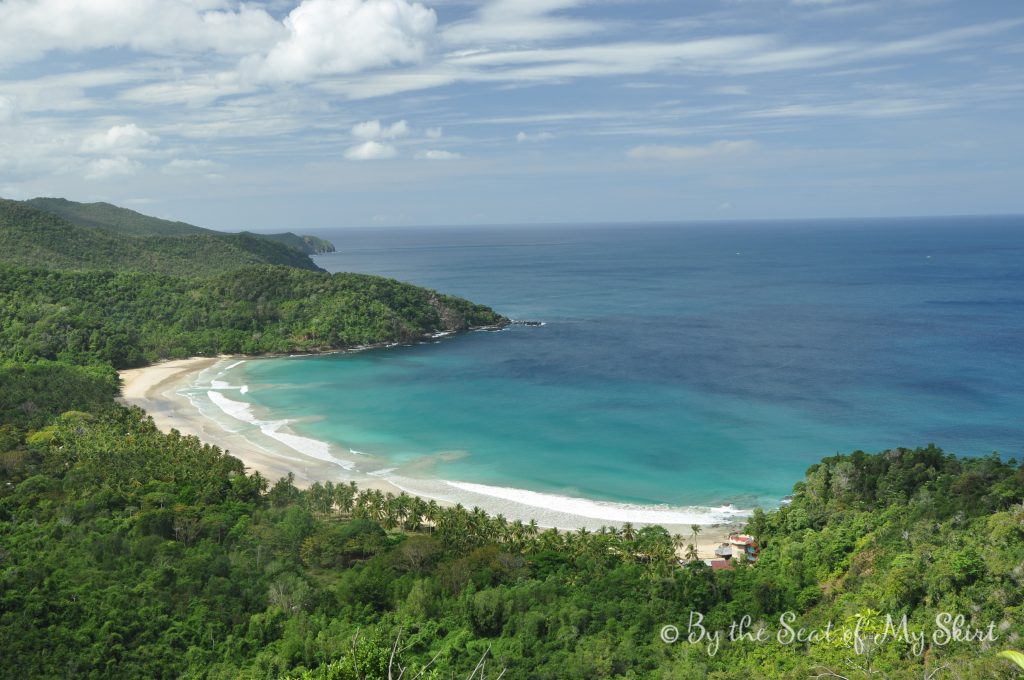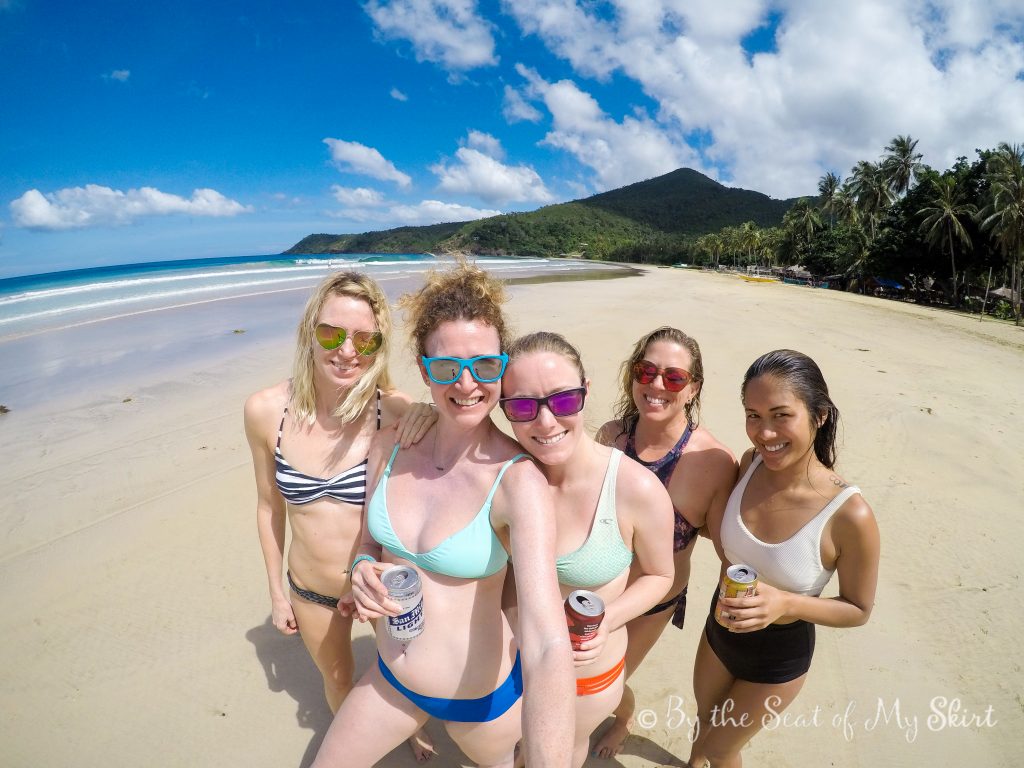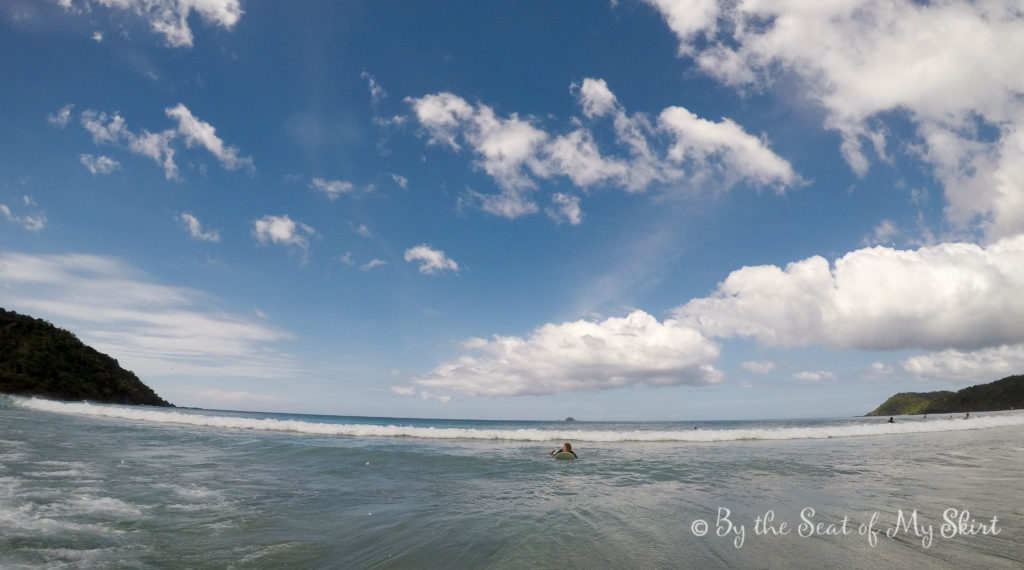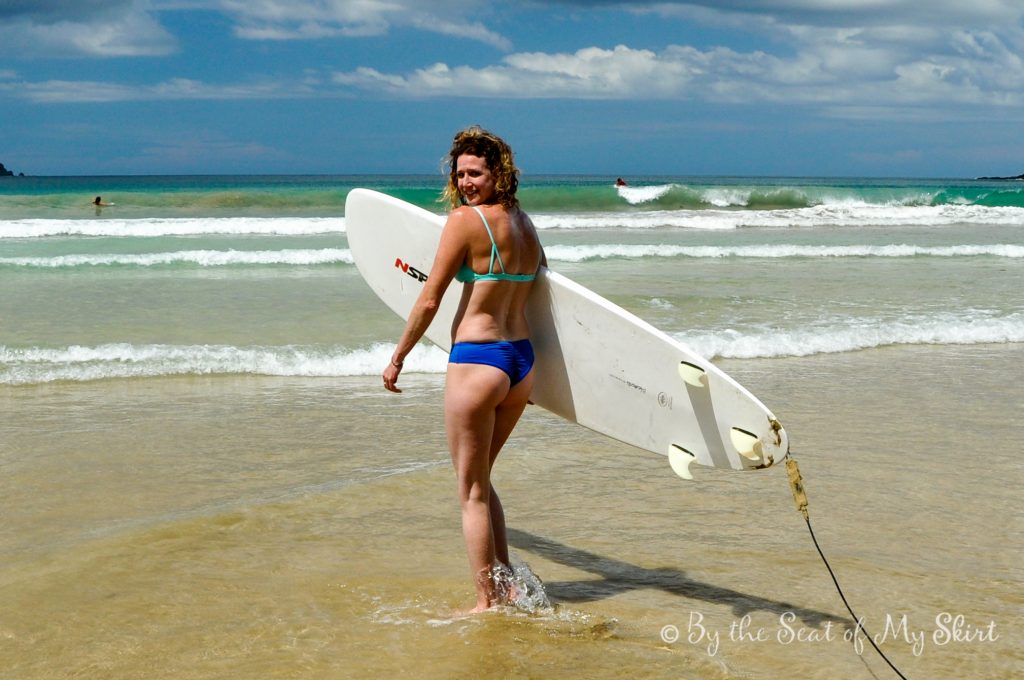 On another non-windy day we went island hopping, snorkeling, and jumping off tall diving boards in Honda Bay.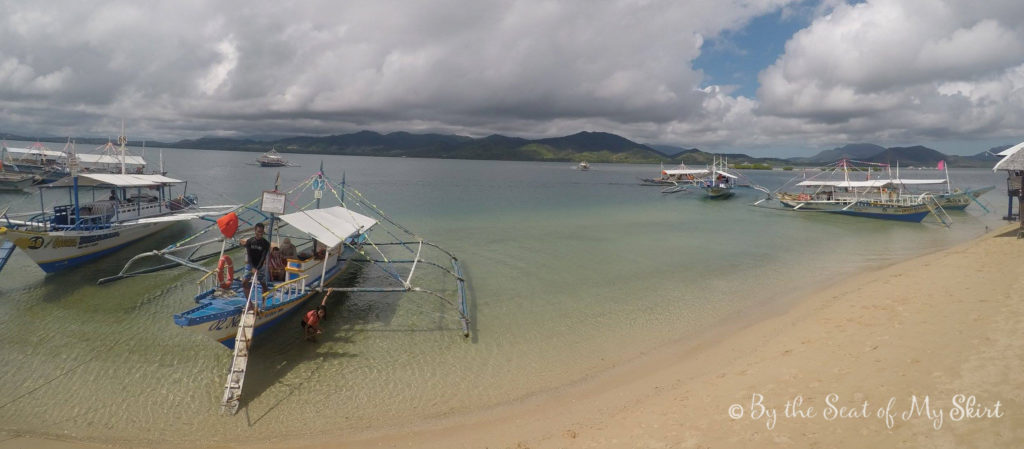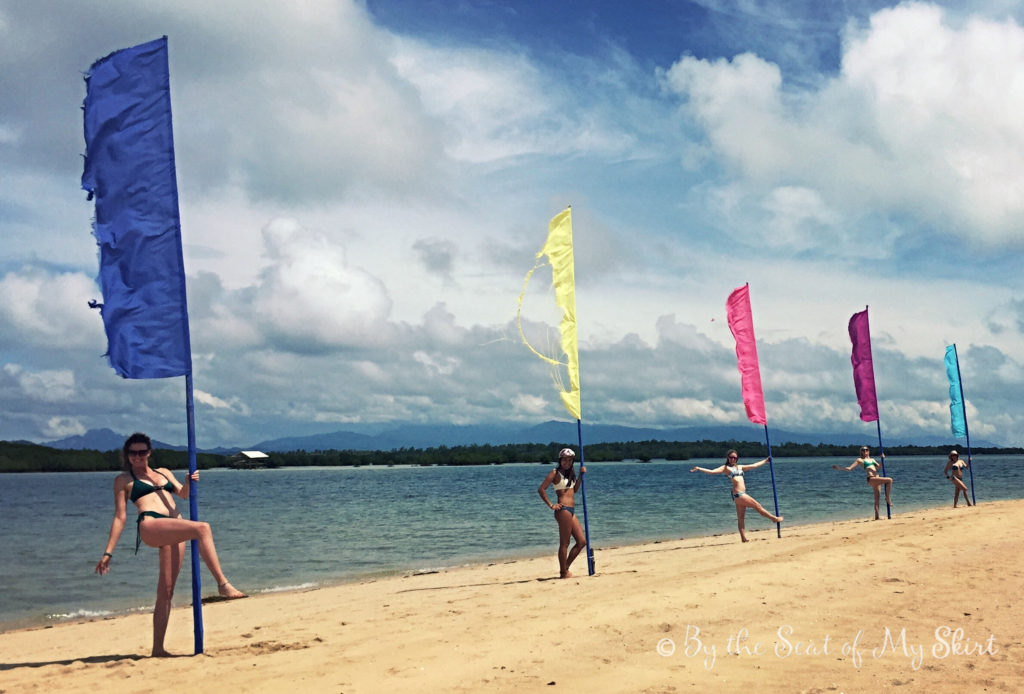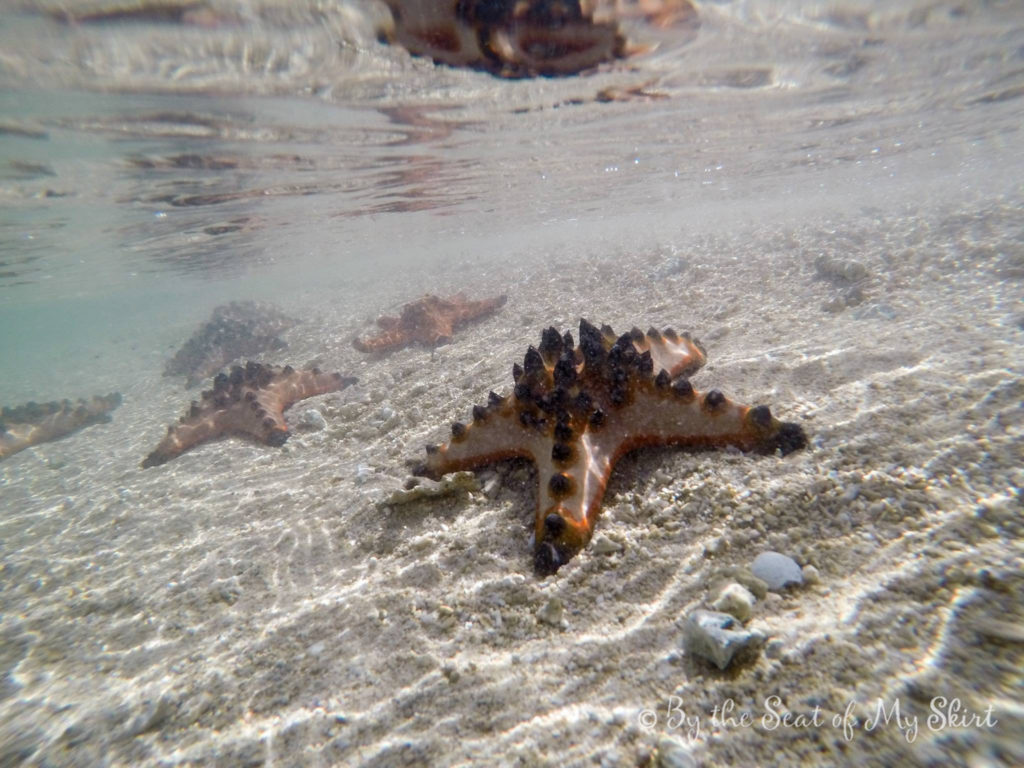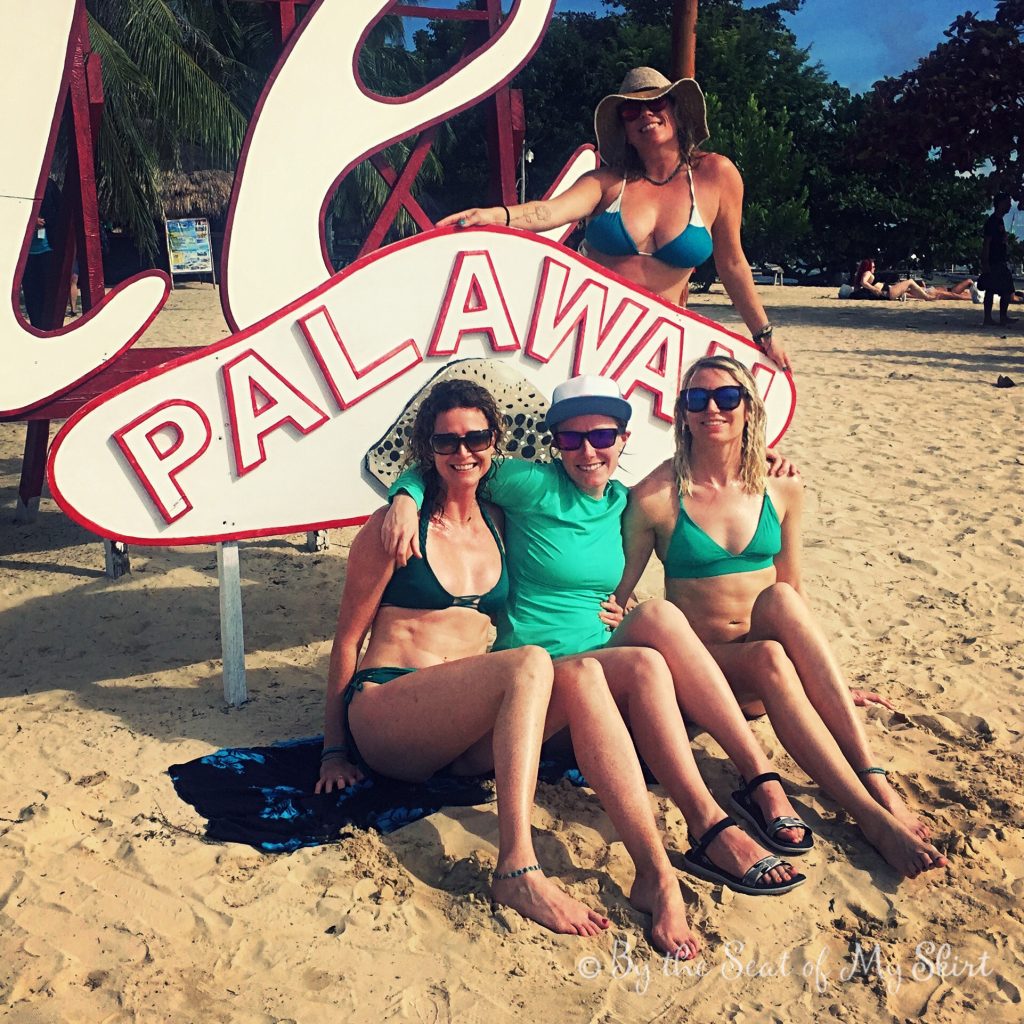 We hired a driver to take us four hours north to El Nido known to have the prettiest beaches in all of the Philippines. We stayed for a week at Island Front Cottages right on the water in Corong Beach. I recommend this guest house for the location is a bit outside of town and is quieter but mostly because the owner is a sweetheart and made us chicken soup when we were sick, more on that later …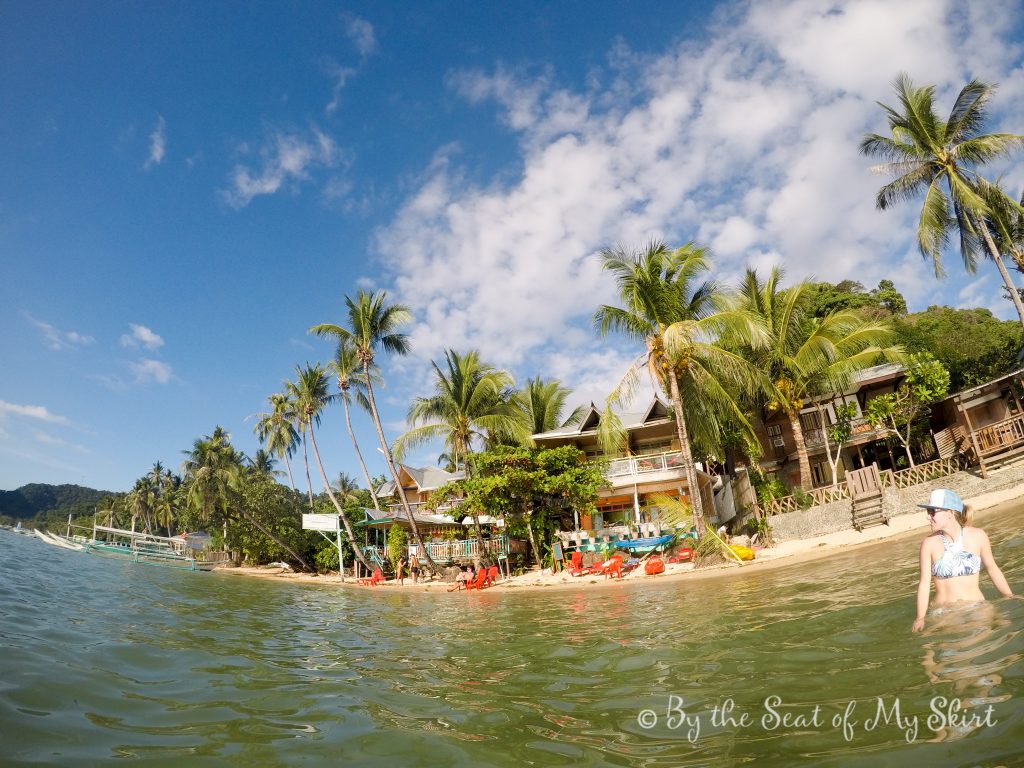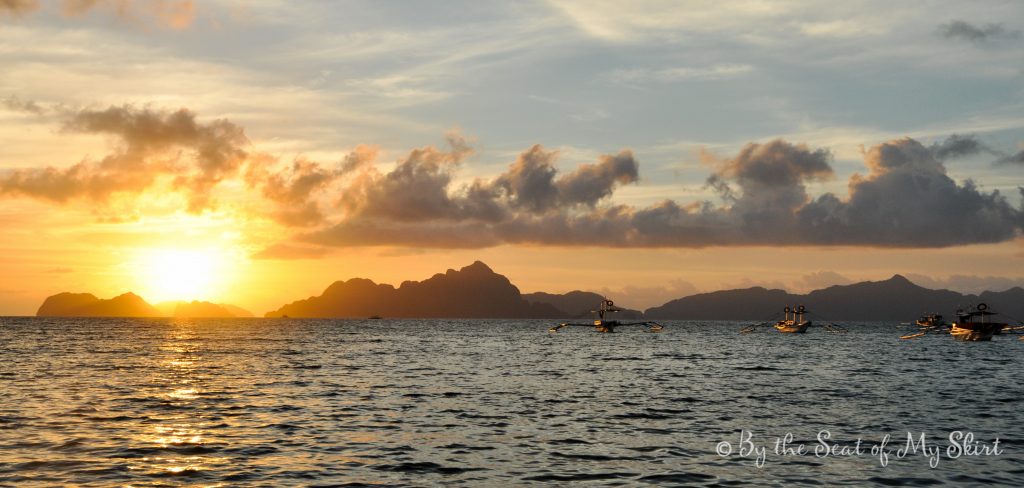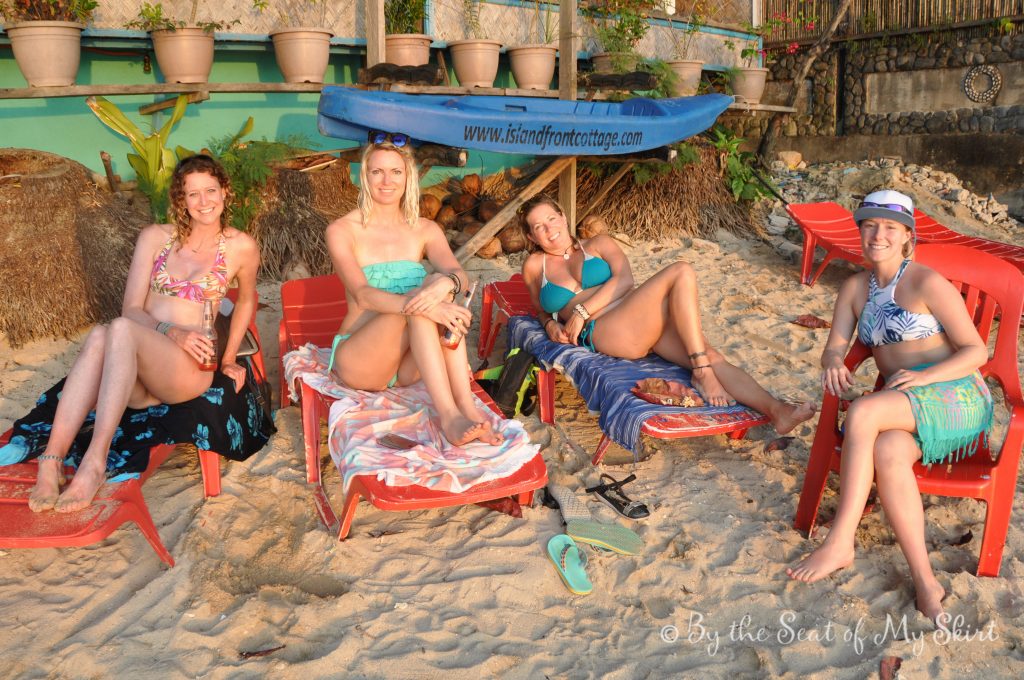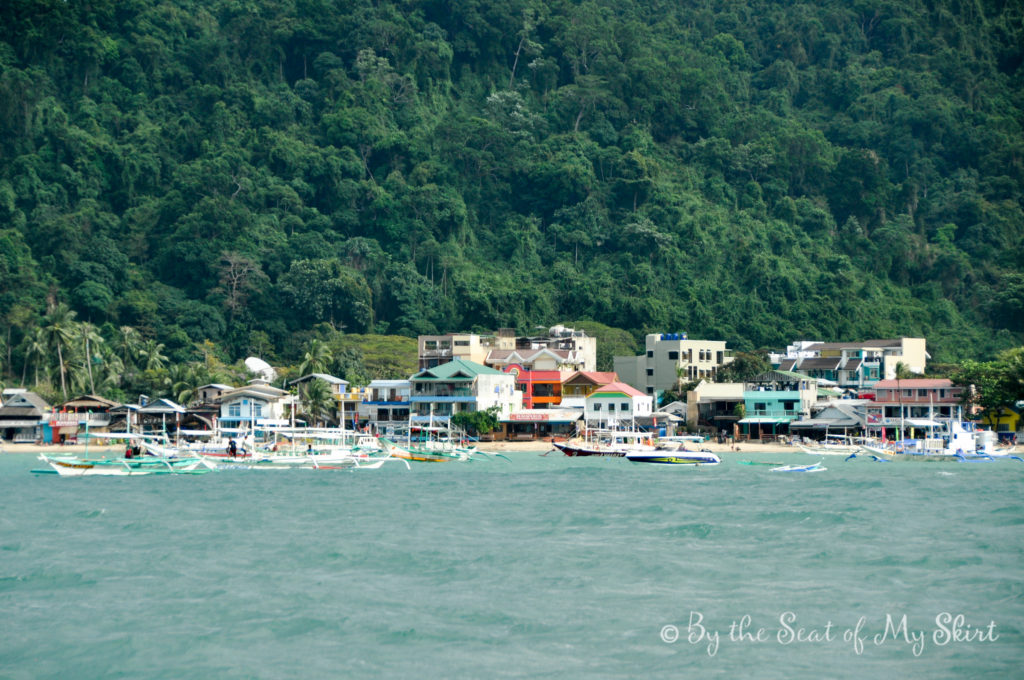 Downtown El Nido had alot going on compared to Puerto Princesa with many shops, restaurants, bars and tour companies.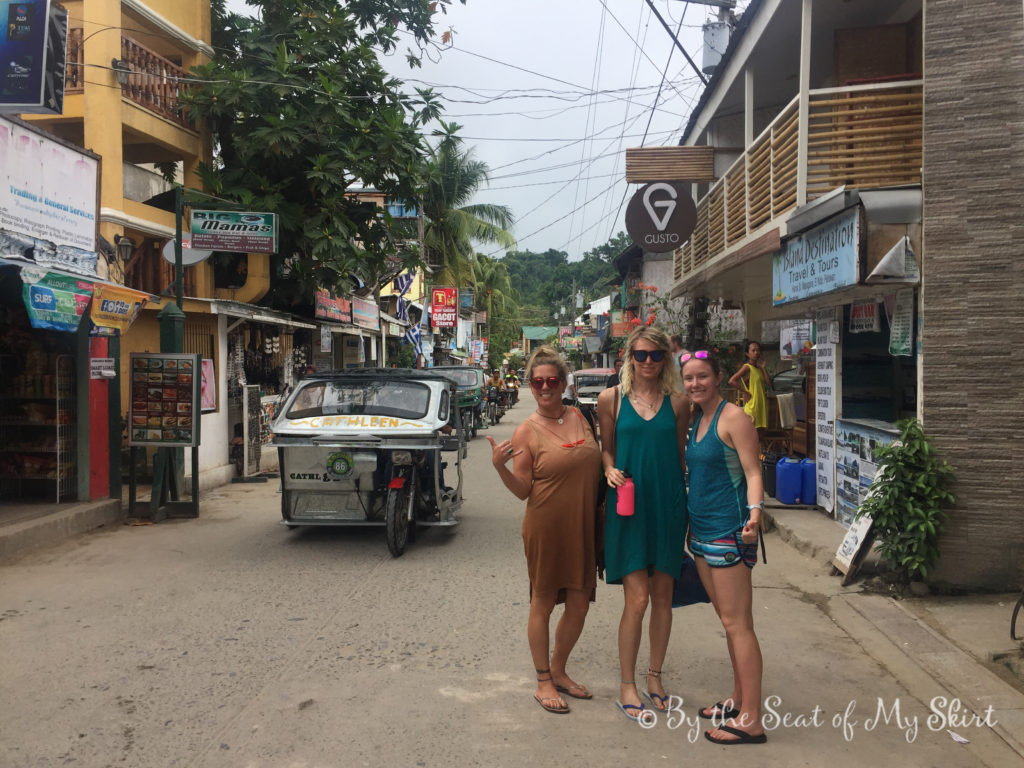 We rented kayaks from the guest house and set out to explore all the little coves and islands nearby. The sky grew darker and we got caught in a downpour with strong winds blowing offshore giving us an extra hard workout making it back to the beach!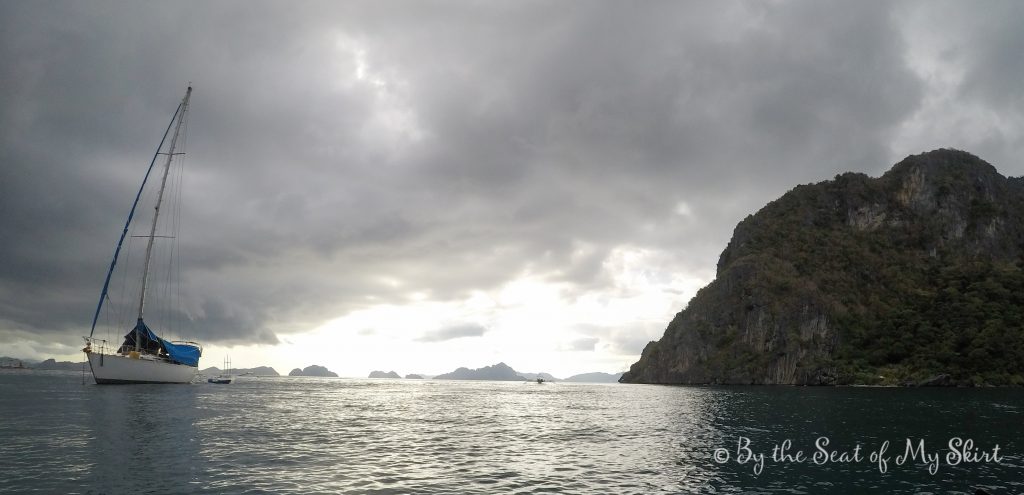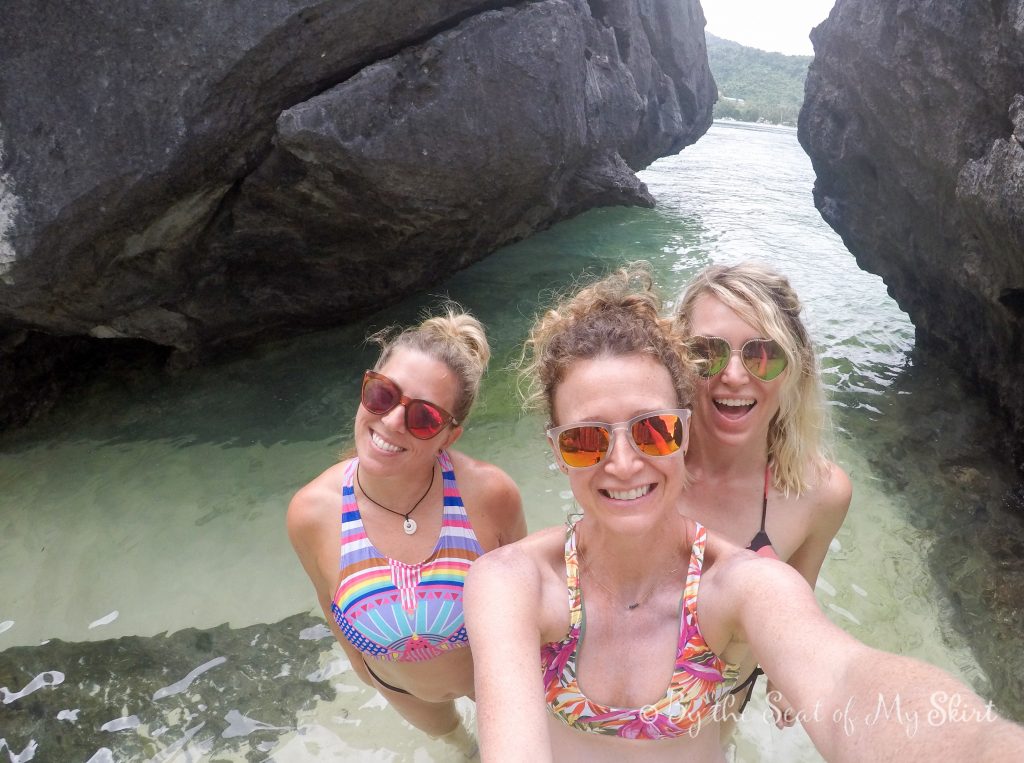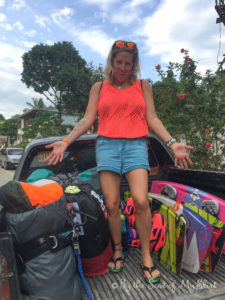 Typically the wind is stronger in northern Palawan and we had hoped to be able to have more windy days in El Nido than we did in Puerto Princesa.
There is a great kite spot in El Nido; however, the spot is about an hour drive from town. There is only one accommodation option at the spot but the rooms are very expensive and the resort is very isolated hence why we decided to stay in town and arranged a driver to take us to the spot.
We loaded all our gear in the back of a truck excited to kite at a new spot!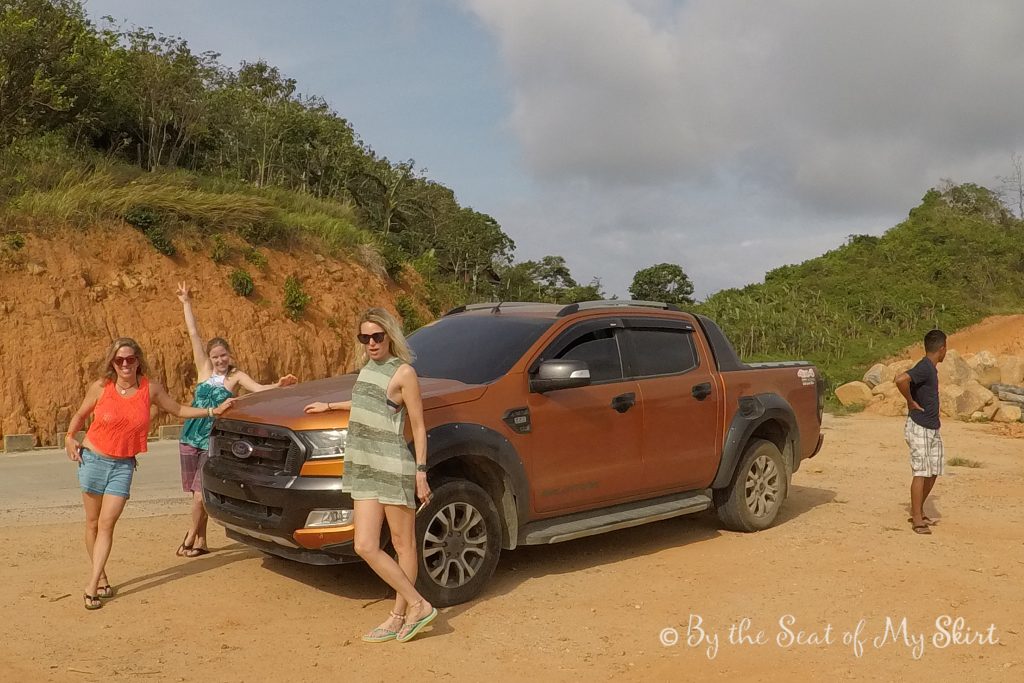 Qi Palawan is a fancy resort located right on the kite beach in a remote area off the main road making it hard to find. There was a tiny sign we missed the first time we passed it that points the way down a long dirt path to the beach. If you are not a guest at Qi you can still access the spot and kite but you have to make a minimum purchase of about $20 at the resort during the day. You also can hang out in the restaurant area, which is really nice unless you are suffering from food poisoning as two of the kite babes were on the day we rocked up to Qi.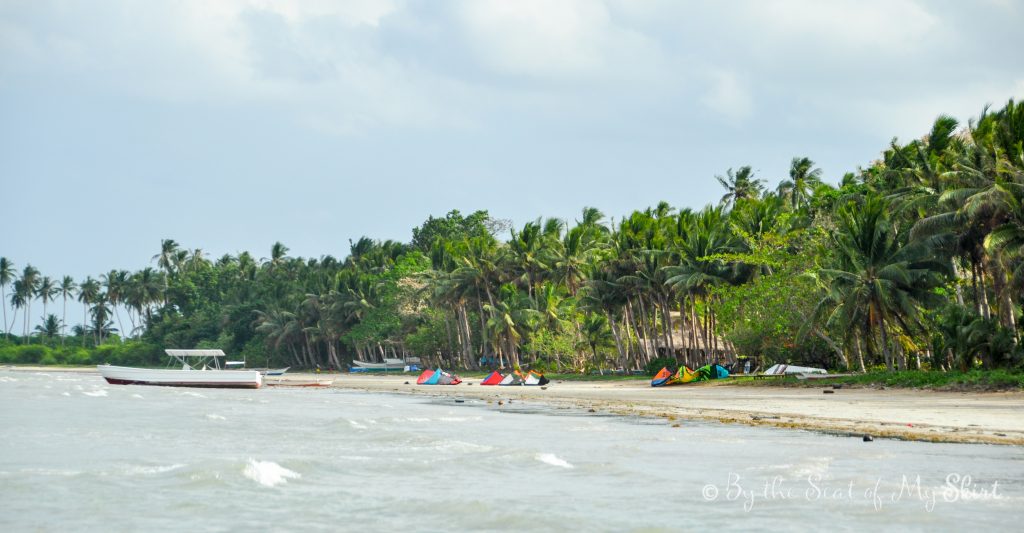 When we arrived there was zero wind and then abruptly it turned on like a fan. Laurel and I raced to pump up our 9m kites but Lia and Erin were moving slow not feeling so well. We had an awesome session with only one other kiter on the water with us!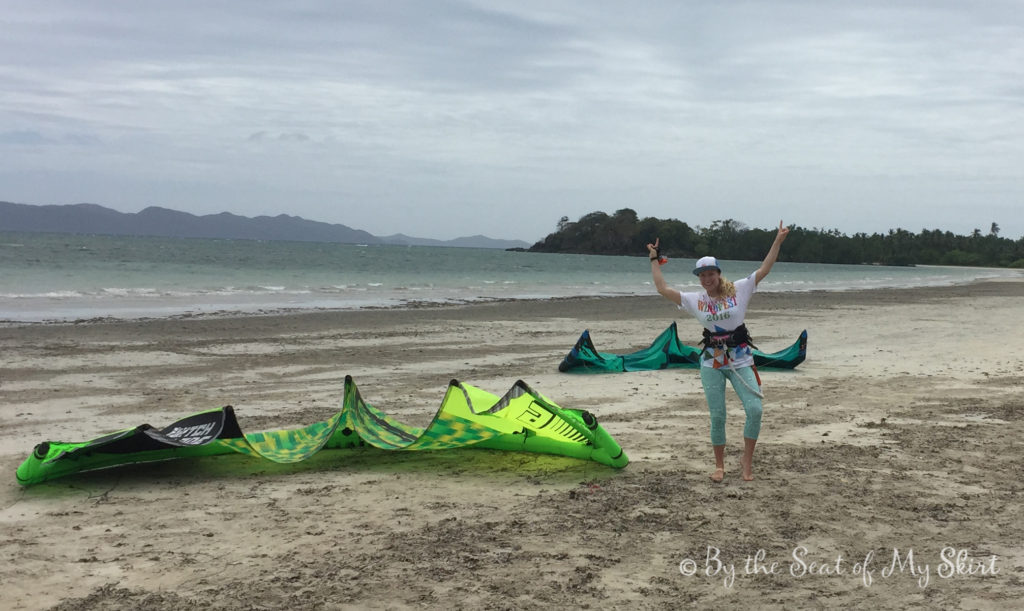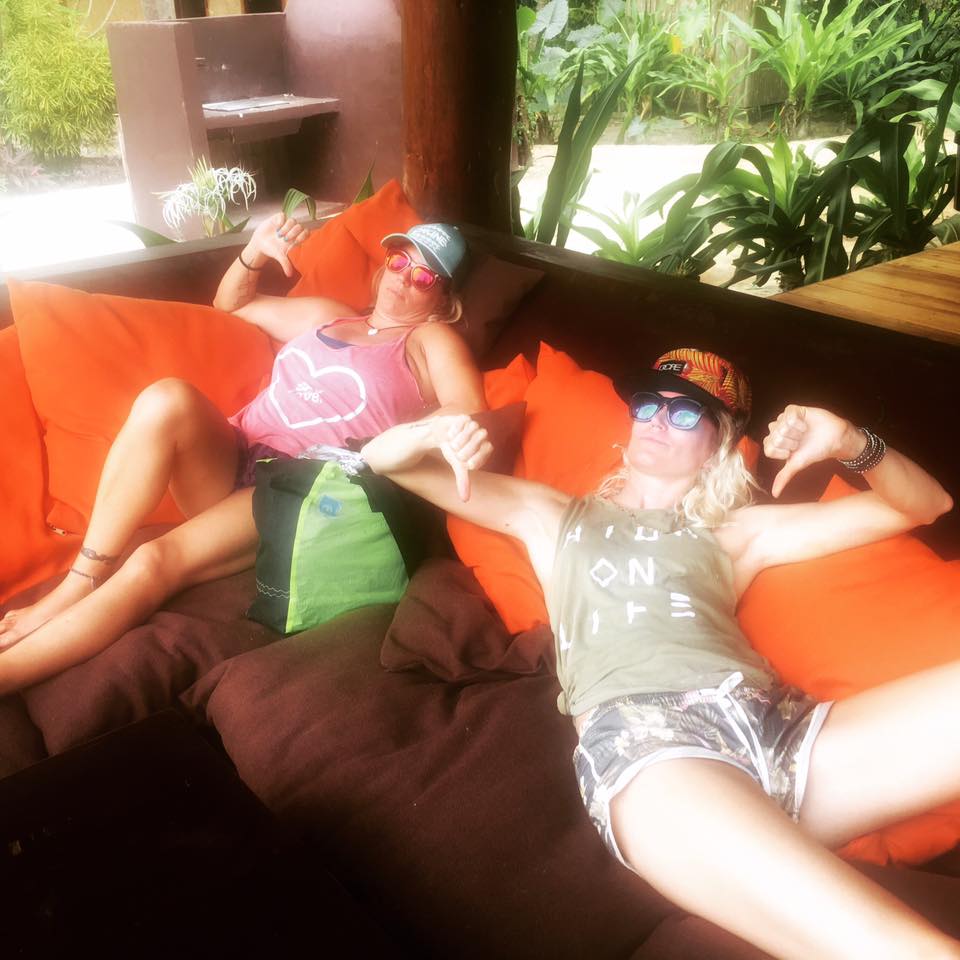 While Laurel and I were racing along the water, poor Lia and Erin had been racing to the bathroom. Lia had decided to mix it up and puke in the ocean where at least it was a scenic puke.  We found them suffering on the couch, the hotel staff whispered and giggled in our direction. We  decided it was time to leave.
The bumpy drive back was brutal for the sick girls and Laurel joined the puke party. I knew it was just a matter of time before I would fall victim as well. I joined the party later that night and what a night of suffering we all had!  We are unsure what poisoned us but by the end of the day the kite babes were all SICK SICK SICK SICK! Thankfully we all brought antibiotics for this very reason otherwise we would have been at a hospital.
I didn't think it was possible to trump the time my epic food poisoned in Vietnam that was combined with a long motorbike journey but Palawan bug you win. We were out of commission for two days, which was a real bummer.
Lia was the first to bounce back and encouraged us to get out of our stinky rooms. We felt disgusting and weak and in need of coconut water to rehydrate.
To lift our spirits we spent the next day island hopping and exploring the area snorkeling and kayaking. Northern Palawan is absolutely gorgeous with towering limestone cliffs, crystal clear turquoise waters and clean white sandy beaches.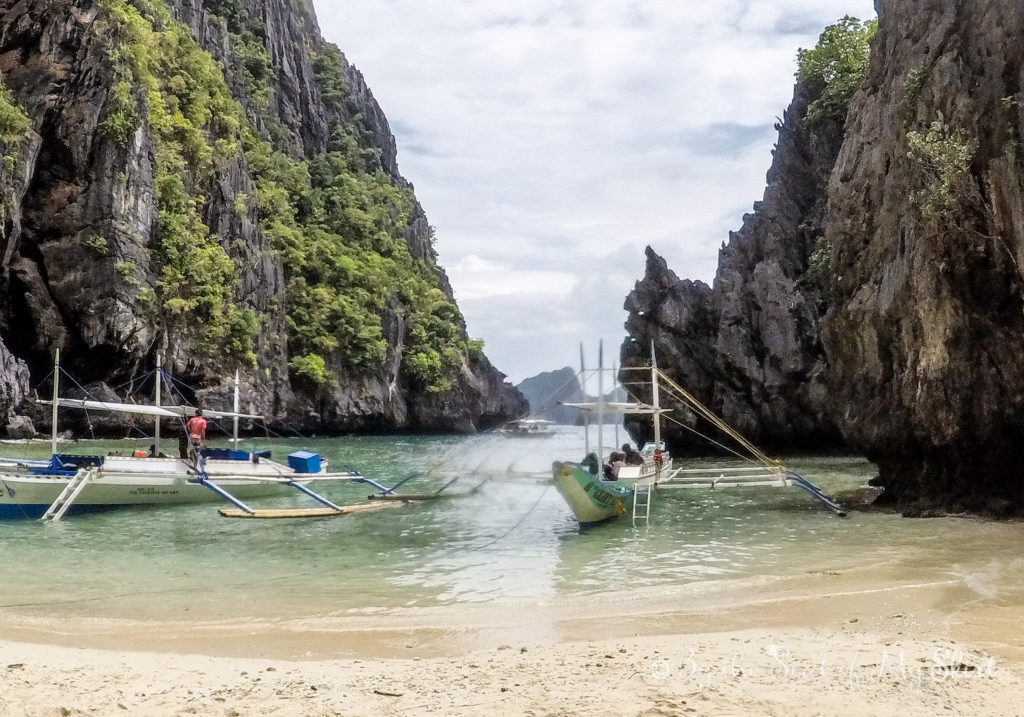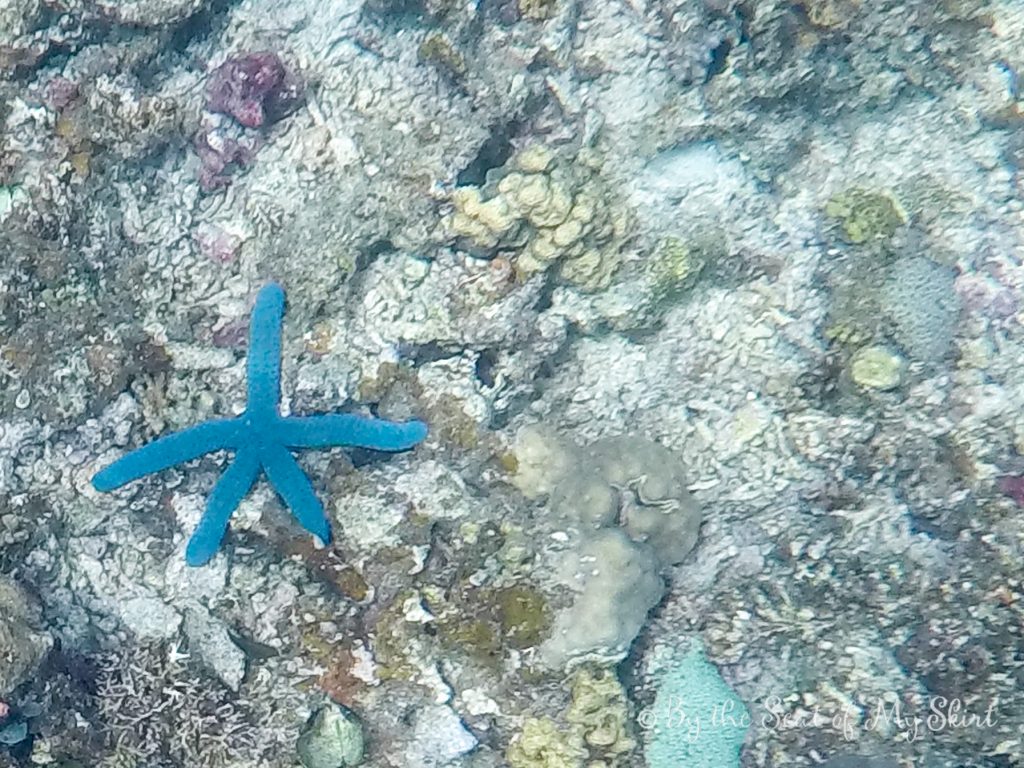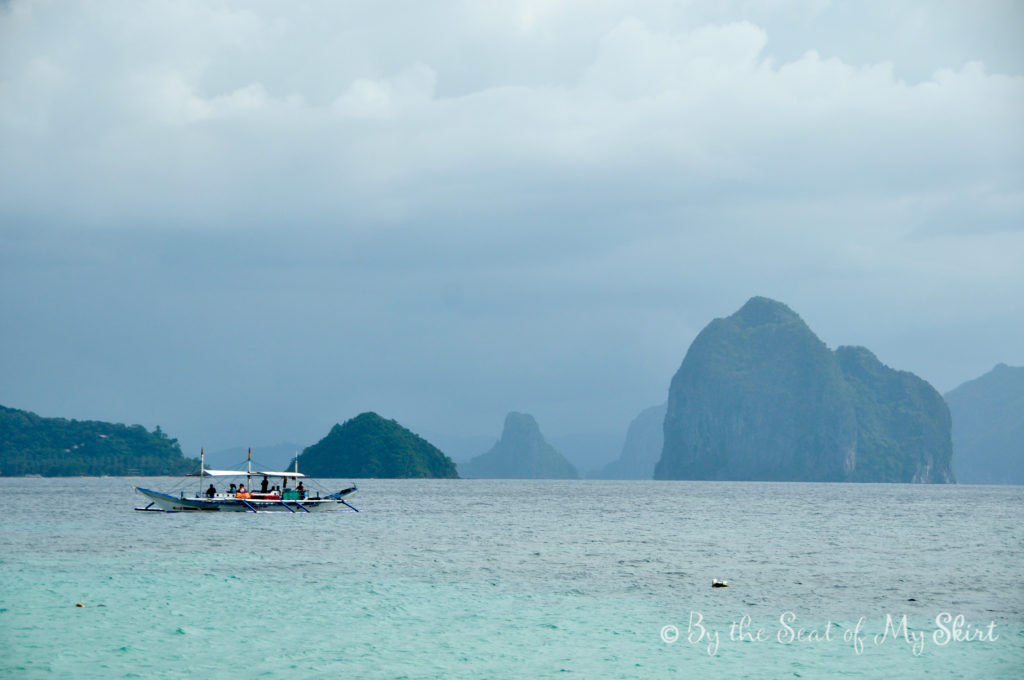 We spent our last day together back at Qi for a redemption session. It was a light wind day and we took turns on Lia's 14m kite she so kindly shared. Such a fun trip with these ladies … thank you for the memories!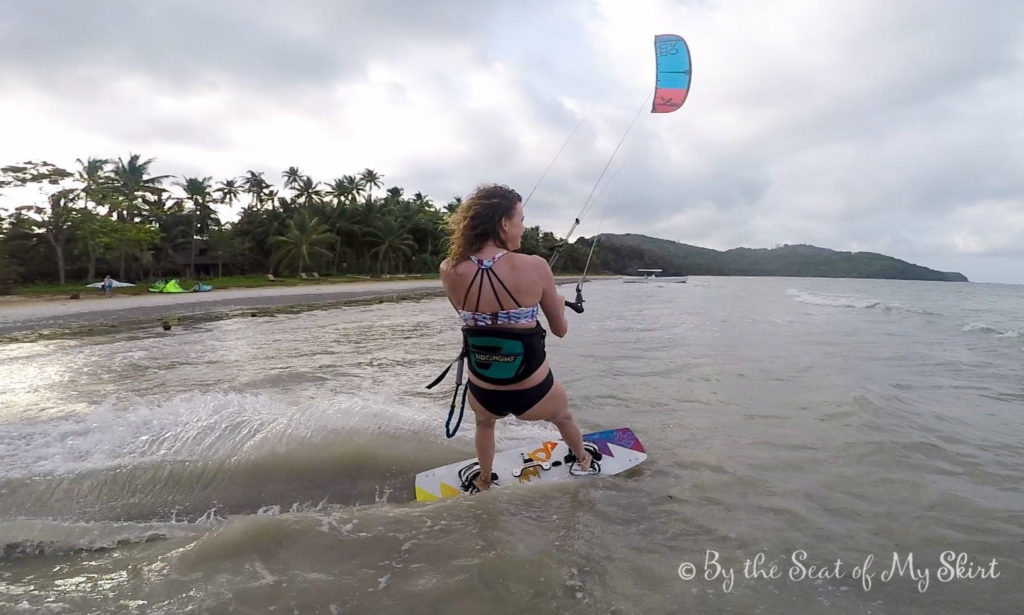 Life is better with kite babes, coconuts and bikinis … you can't have too many of such good things!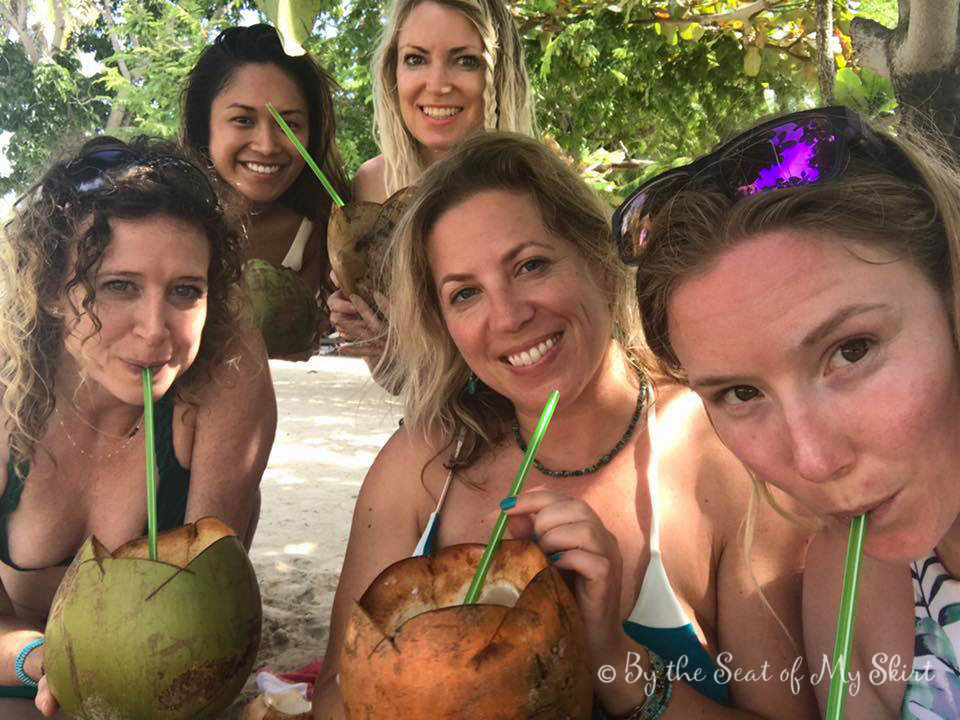 To see more photos of kite girls in Palawan CLICK HERE!
This post was sponsored by Zoë Bikini California, check out Zoë 's latest styles for this summer!


Tags: kite babes, kiteboarding, kitesurfing, Palawan, Philippines, southeast asia