Kitesurfing
,
Portugal
,
Uncategorized
— By
Kelly
on September 2, 2015 8:05 PM
Some my best travel experiences have come from visiting friends I have met on the road back in their home countries.
While living in Switzerland in 2014 I became close to a Portuguese couple who lived next door to me. A year later they flew home to visit their family and friends in Lisbon and invited Tom and I to join them on holiday in the sourthern region of Algarve. I normally do not do two week holidays if traveling so far but I could not turn down the chance to experience Portugal with locals, catch up with friends and kiteboard!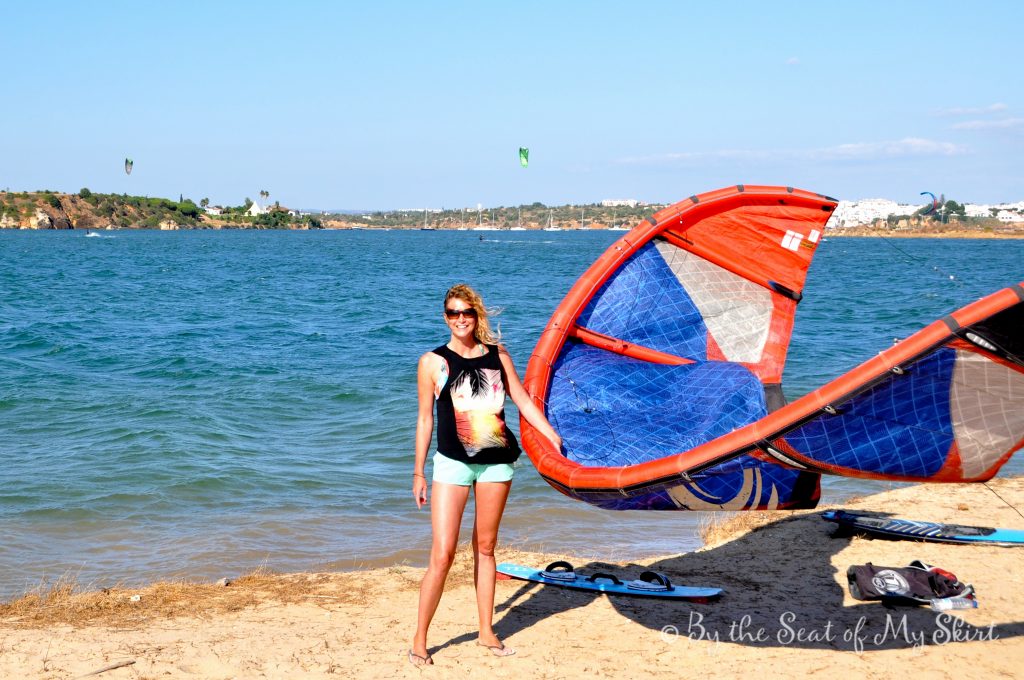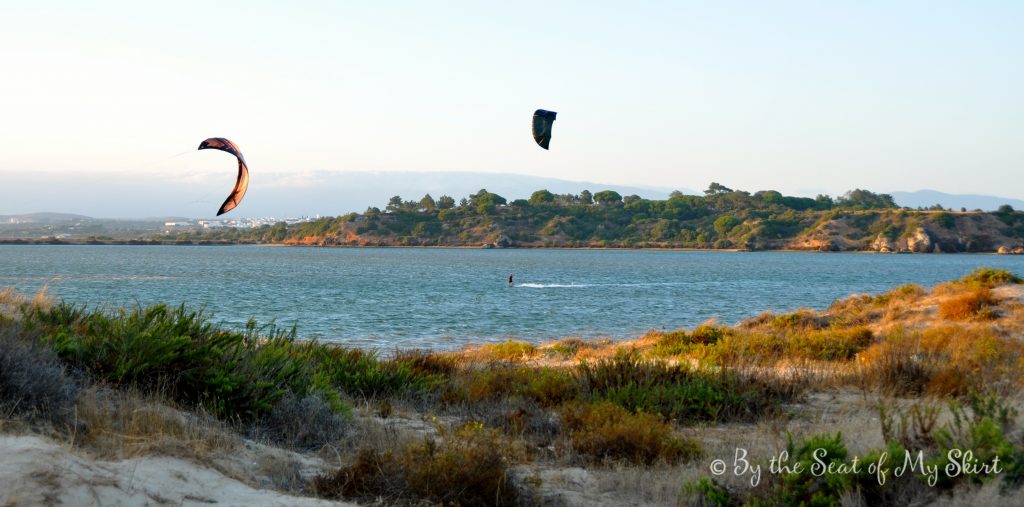 THE GOOD
Big lagoon at high tide
Warm water
Beautiful
Super flat water on the ocean side thanks to sand dunes BUT wind blows offshore (2 pics below are from the ocean side)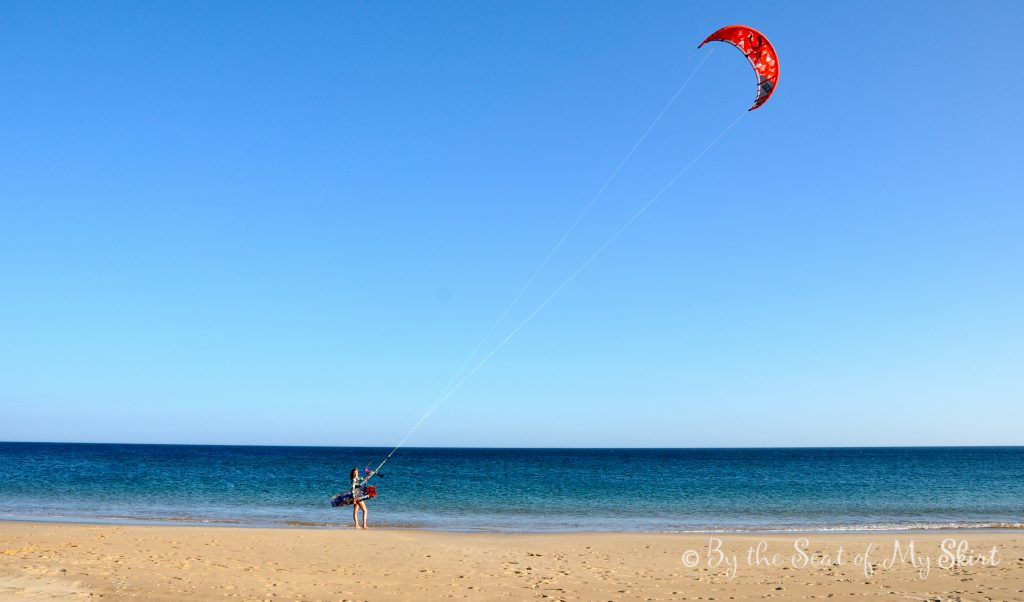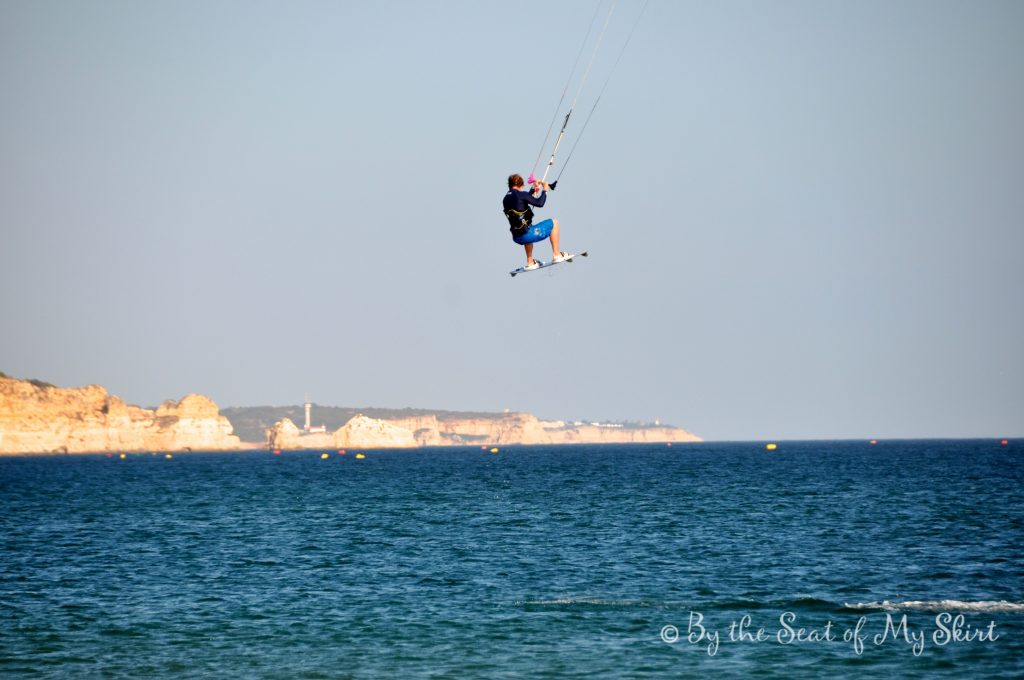 THE BAD
Was gusty and choppy the day I was there, unsure what is normal
Alvor rivermouth is very tide dependent as the waterlevel goes up and down about 2 meters. At high tide there is lot of room to kite but at low tide water area is quite narrow
Small launching spot, tricky to get in and out of water on the lagoon side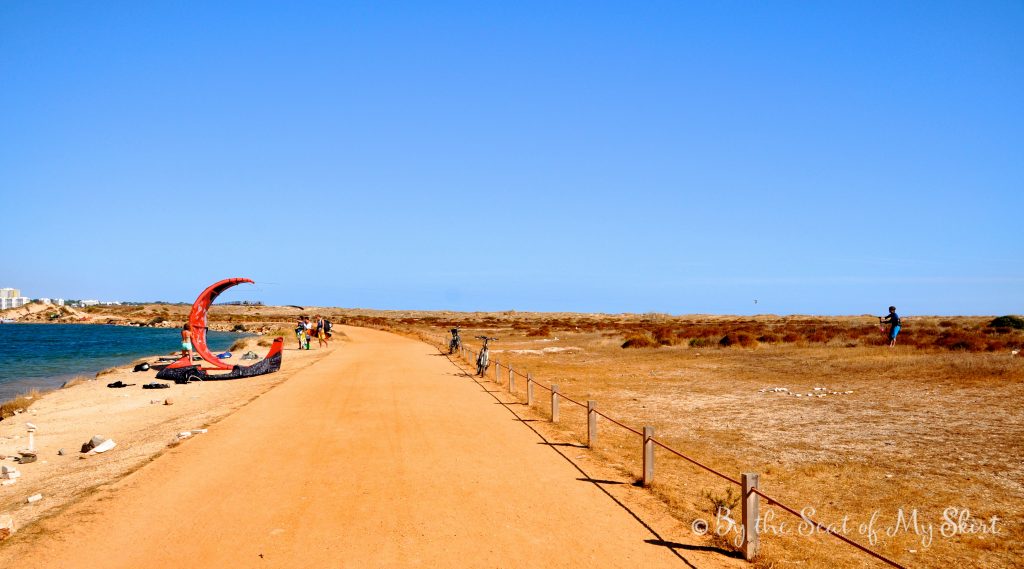 WIND CONDITIONS/BEST TIME TO KITE
Thermal winds are consistent during the summer. Winds averaging 16-25 knots from March-October.
Normal wind direction is northwest and is gusty as it blows over land. Southeast winds are more stable but not as common.
The wind typically picks up in the afternoon and blows through sunset.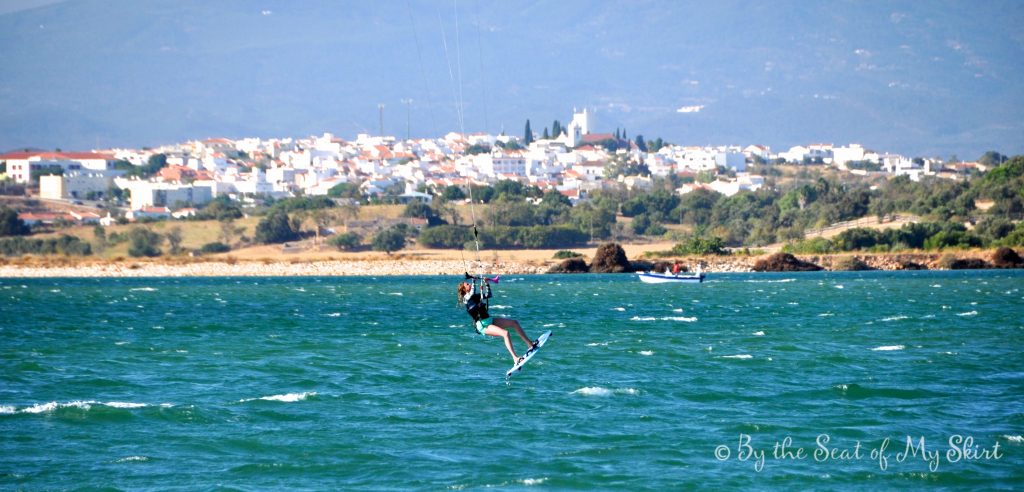 WHAT SIZE KITE?
I flew my 8m
WHO SHOULD KITE HERE?
Due to the gusty conditions, tricky launch zone and limited space … I would not recommend this spot to beginners.
WHAT  TO WEAR?
I was comfortable in a shorty.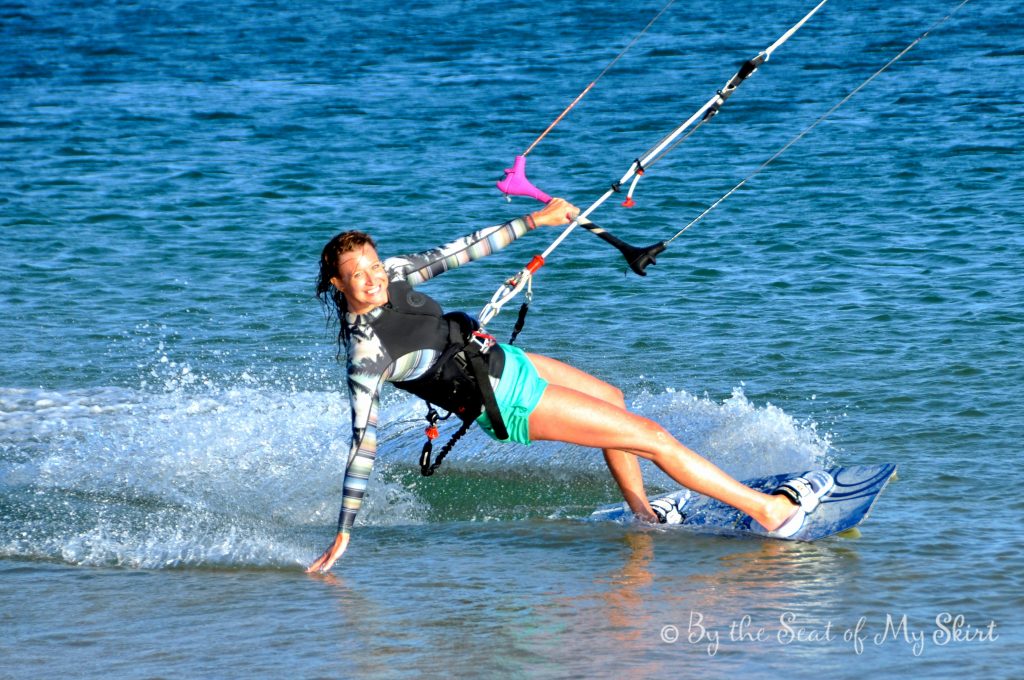 GETTING THERE
The closest airport if Faro and then you would drive 72km west. I flew into Lisbon and drove 285 km.
The spot is a bit tricky to find and is about a 15 minute walk from the closest parking lot. You will walk along a dirt path in the direction of the dunes.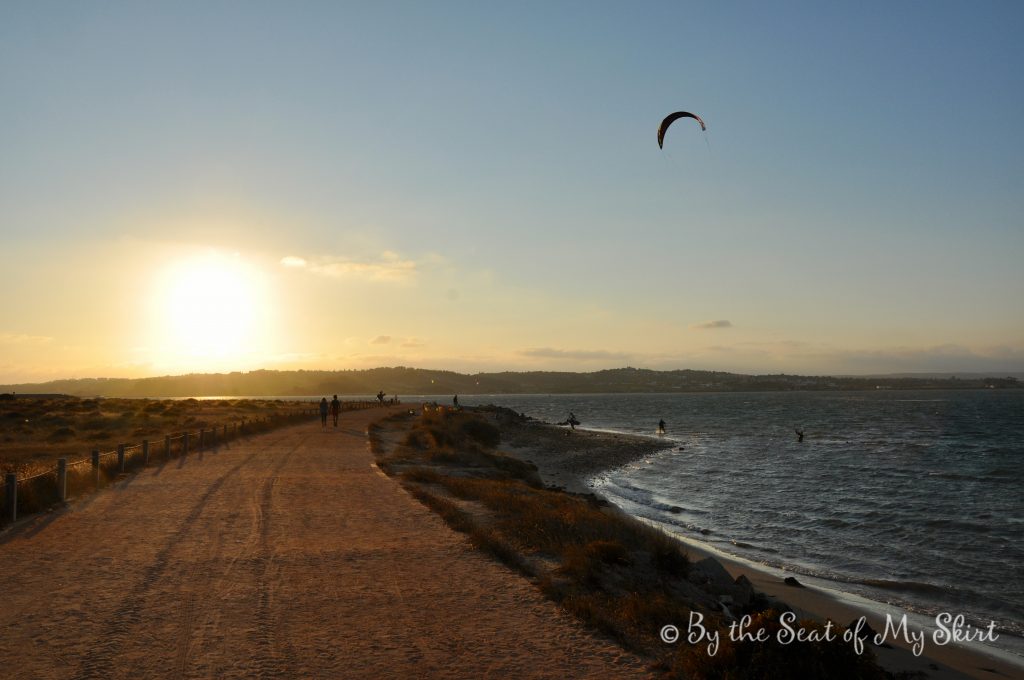 ACCOMMODATION OPTIONS
I stayed with friends far from this spot. If anyone local has recommendations please let me know and I can update this post.
WHERE TO EAT/DRINK?
There are many restaurants located at Alvor beach.
WHAT TO DO IF THERE IS NO WIND?
Alvor beach is a lovely place to chill and wait for the wind!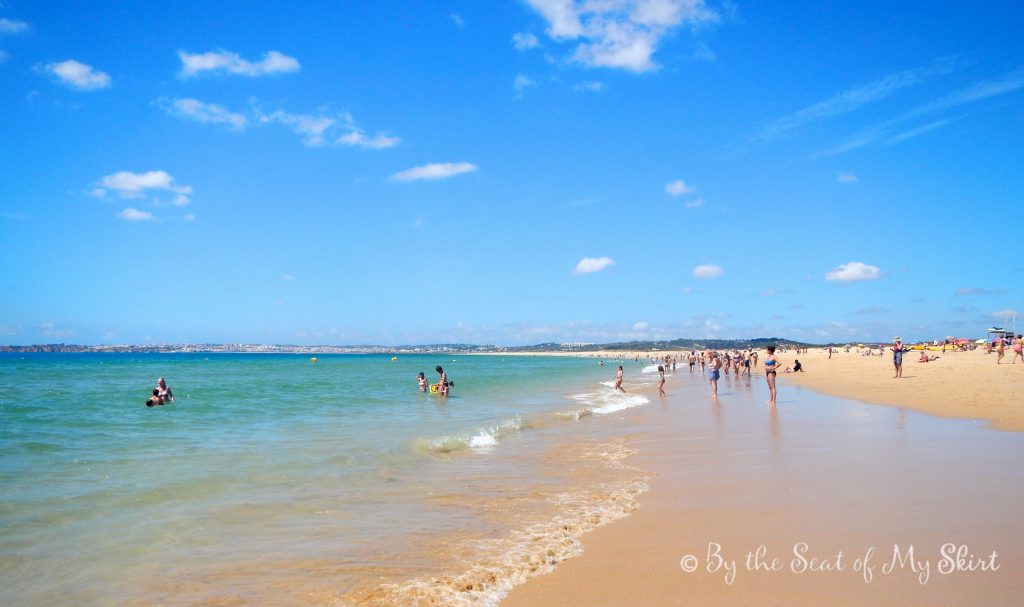 To see more photos of Alvor CLICK HERE.
Tags: Alvor, kiteboarding, Portugal