Europe
,
Kitesurfing
,
Turkey
— By
Kelly
on May 8, 2015 8:25 PM
A kite spot that is "Always Windy" is a kiters dream.  Sarah Craddy of Always Windy promotes her organized kitesurf holidays to such dream spots, one of which is Gokova Bay, Turkey. I spent ten days kiting in Gokova bay last September, and had strong, consistent wind 9 out of the 10 days I was there. I would definitely recommend this spot and hope to kite in Gokova Bay again one day.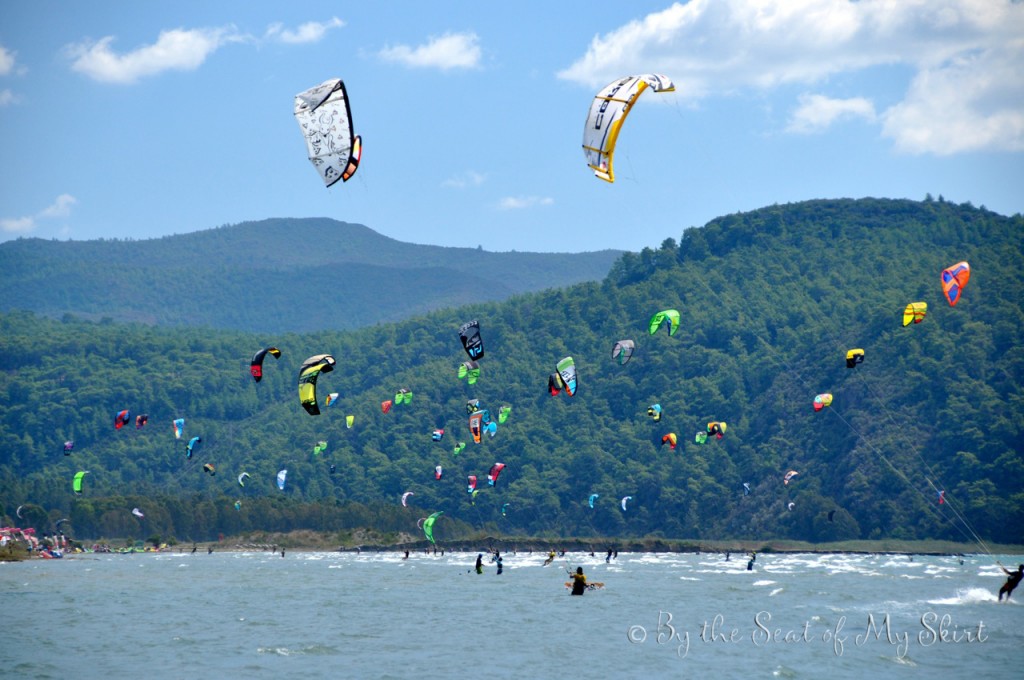 THE GOOD
Constant, reliable wind
Huge shallow bay (2.5 km long)
Flat water
Sandy bottom
Not gusty
Great beginner spot & also a place to progress quickly
Choice of kite stations/schools with gear storage
Lots of support on the beach
THE BAD
20-30 minute walk to the spot from town
Lots of trash washed up on the waters edge
Crowded/busy on the water
$5/day fee to kite (I didn't have to do this possibly because I was storing my gear at a kite school)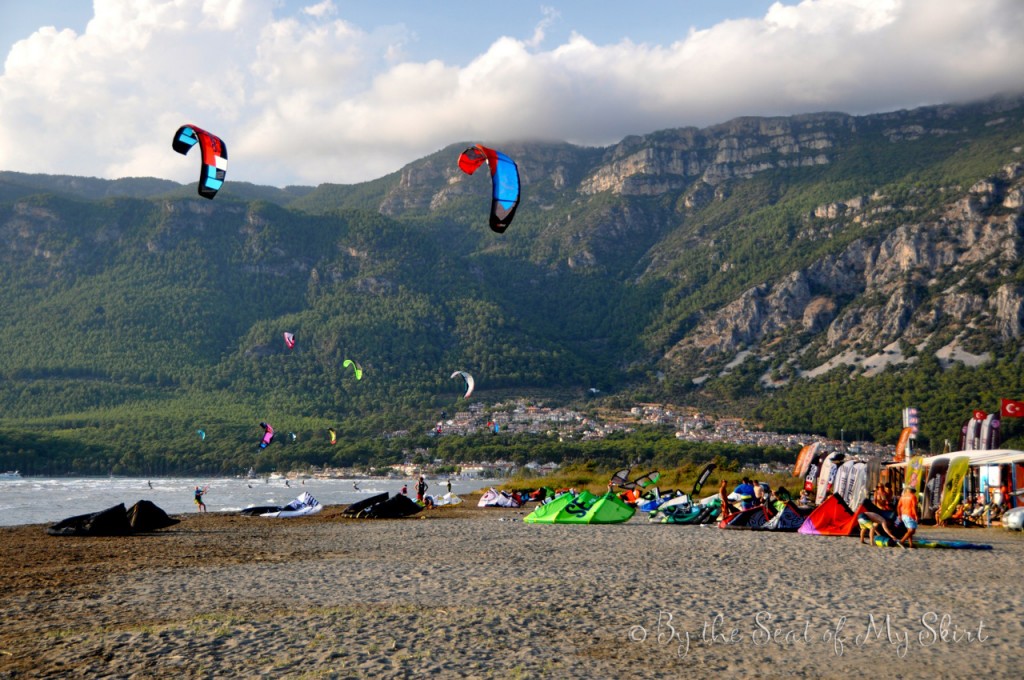 WHO'S ON THE WATER
European mix, local riders and many beginners.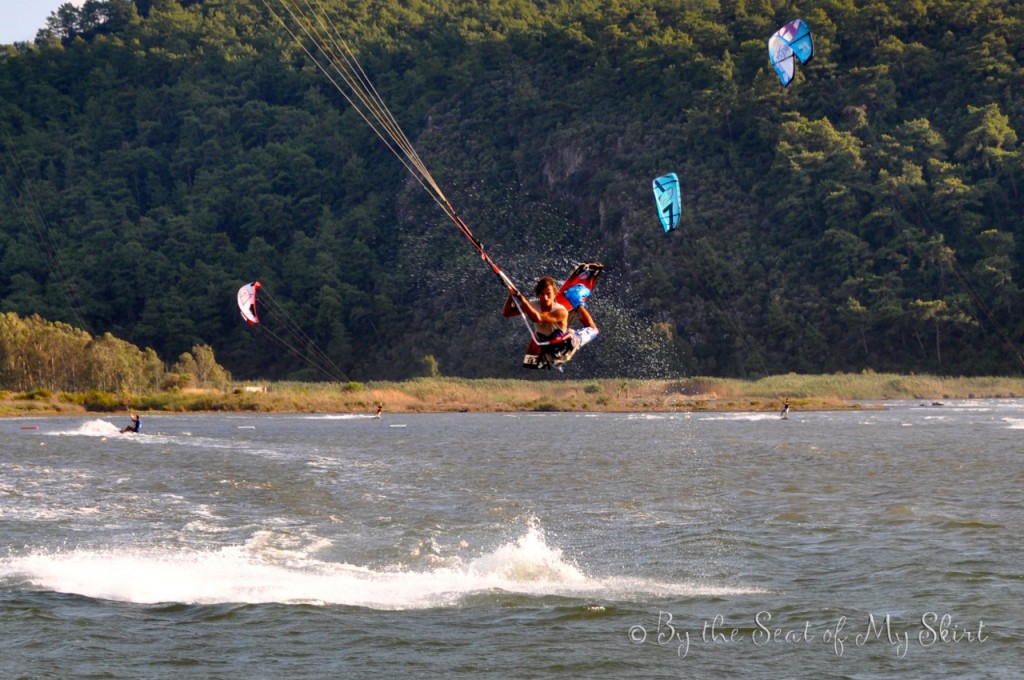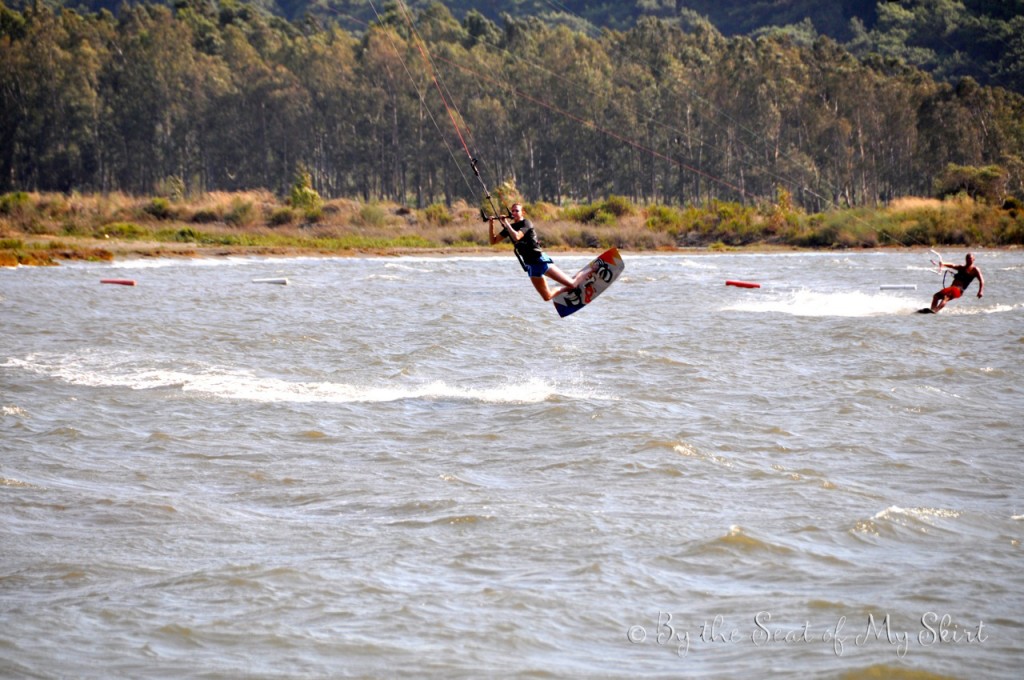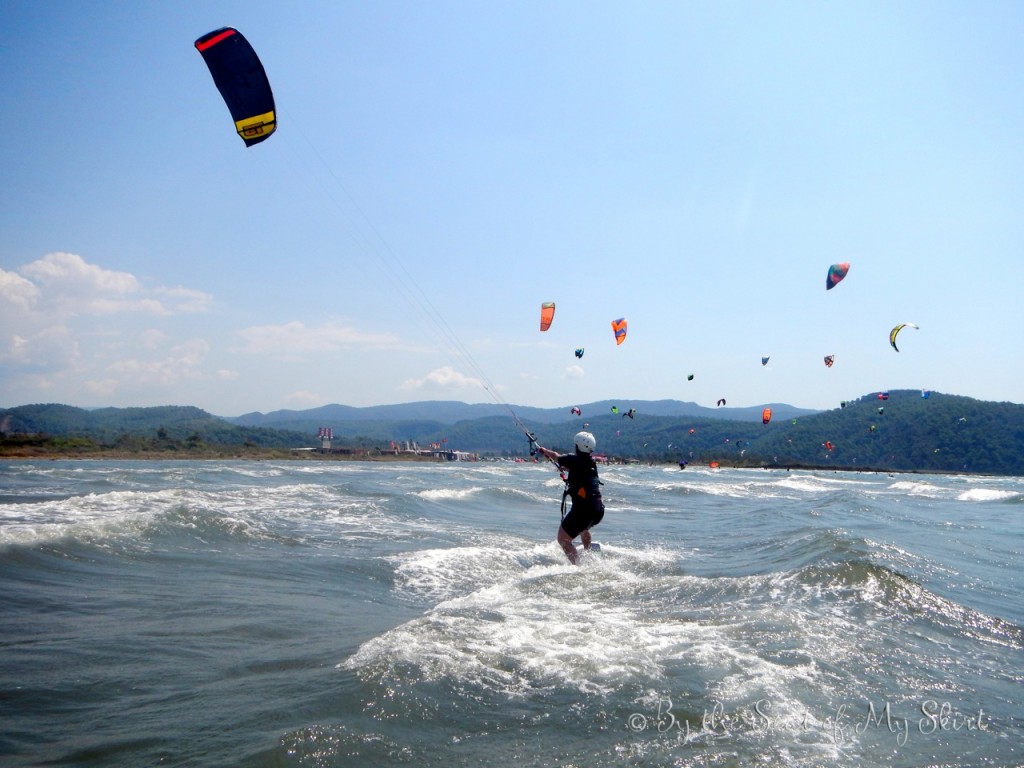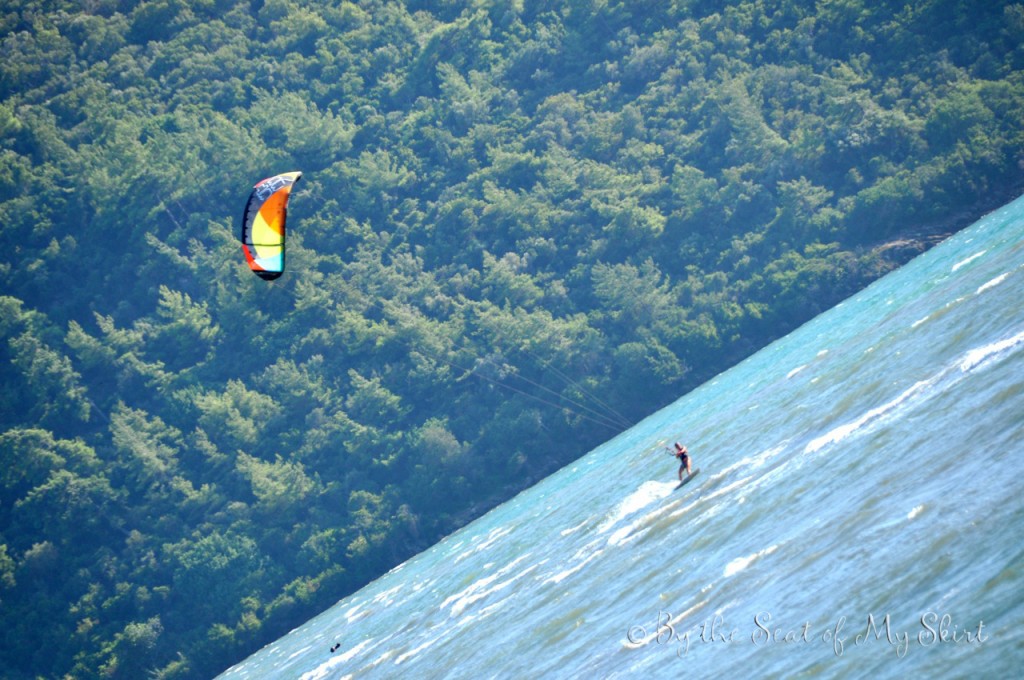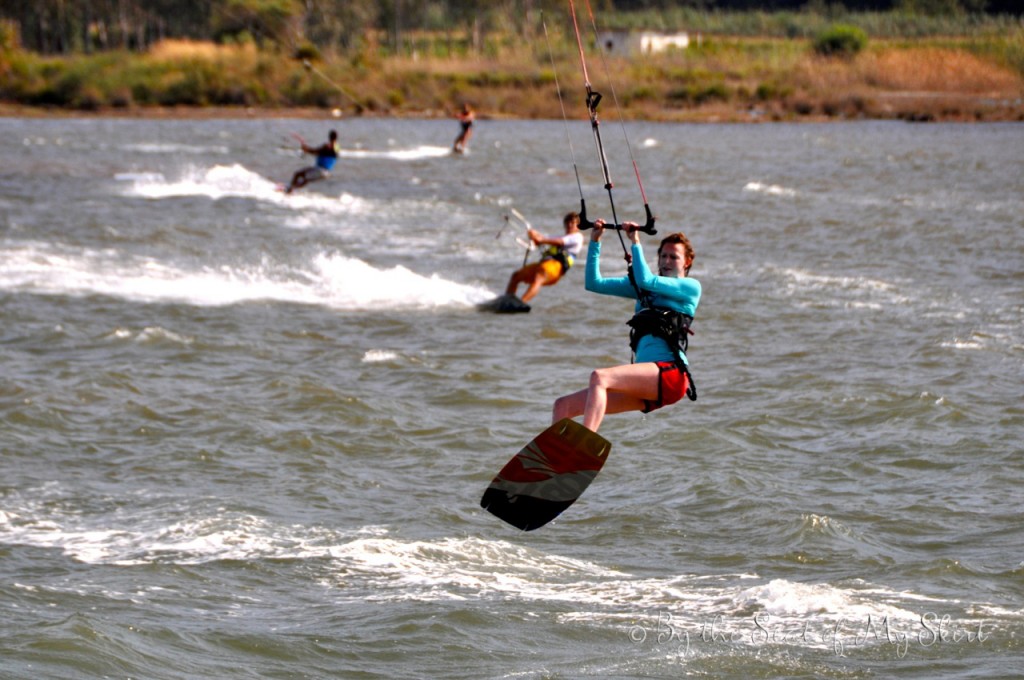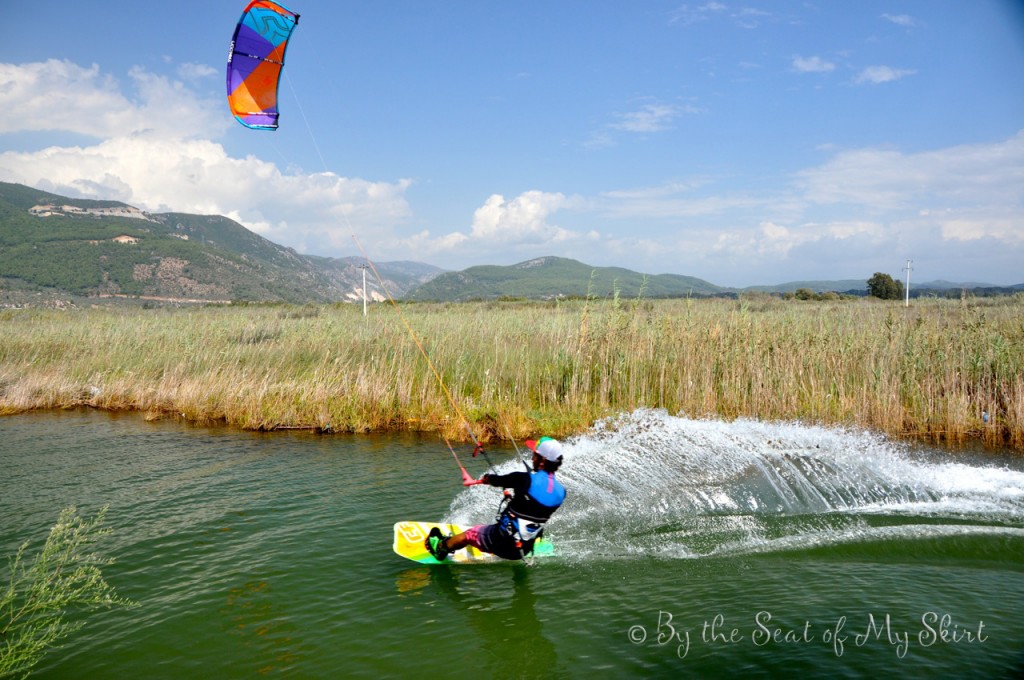 WIND CONDITIONS
* For five months a year Gokova Bay has daily thermal winds. A light sea breeze starts around 09:00hrs and accelerates to around 18-20 knots by 12:00hrs as the air temperature increases. The "Meltemi" wind that blows in Turkey is a strong, dry north wind of the Aegean sea which blows strong from mid-May to mid-September.
Wind blows side-onshore.
The wind blows from May with about 75% wind probability, however from June to the end of September there are very few windless days giving approximately 99% probability during these months. Even the beginning of October can prove reliable, however in this month we do see the wind decline.
Keep in mind that this is a thermal location and therefore Windguru will not give you a precise forecast. As a rule of thumb, if it's sunny it's windy!
Due to its unique location in the middle of a deep valley facing to the west, even when the Meltemi is not blowing, the mountains surrounding the bay heat up in the summer sun and create a wonderfully constant, reliable thermal wind. In fact, the direction of Gokova Bay hinders the Meltemi's smooth entrance into the Bay, therefore the wind in Gokova Bay is a much smoother version of the Meltemi, combined with the regular thermal wind created locally in the bay.
*Credits to Always Windy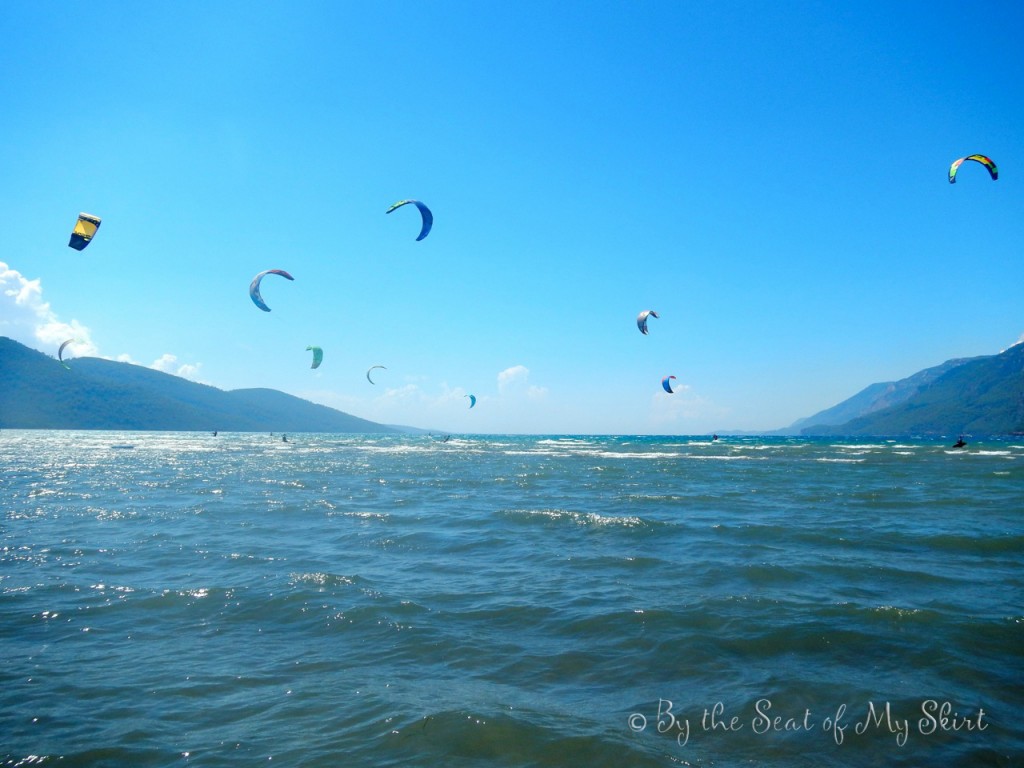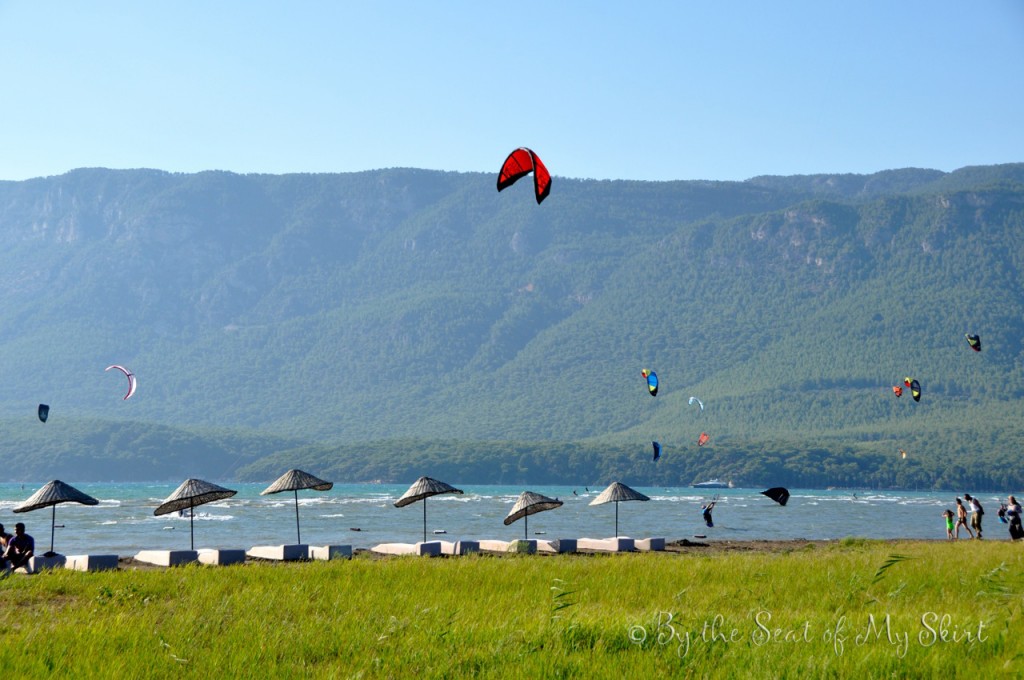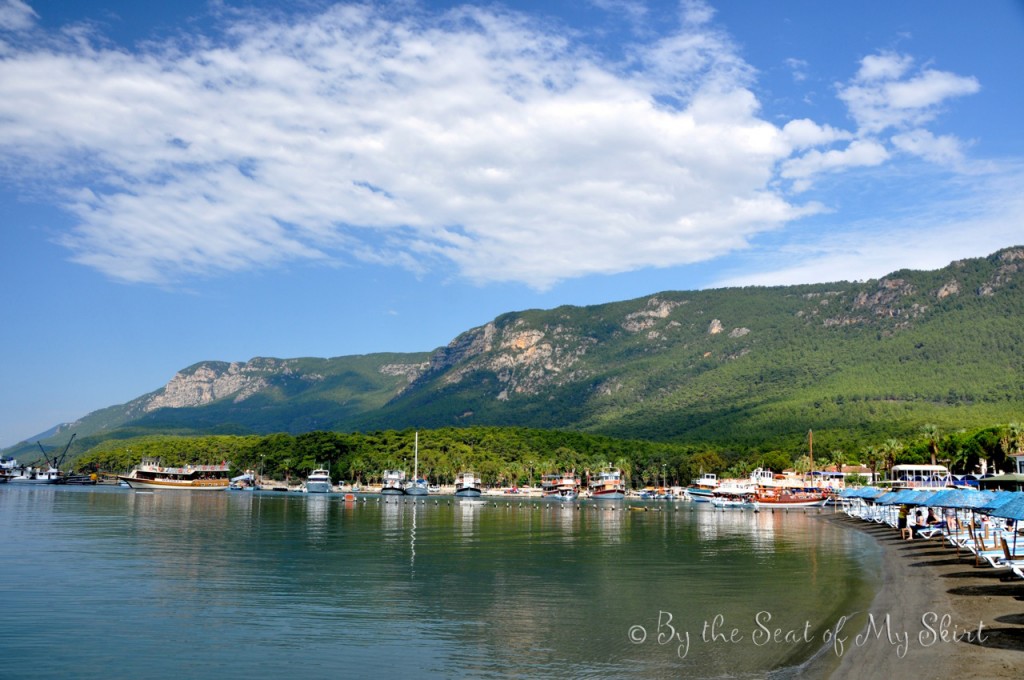 WEATHER CONDITIONS
To see the average temperatures by month can be viewed here.
WHAT SIZE KITE?
I kited in early September and used my 8m kite every day.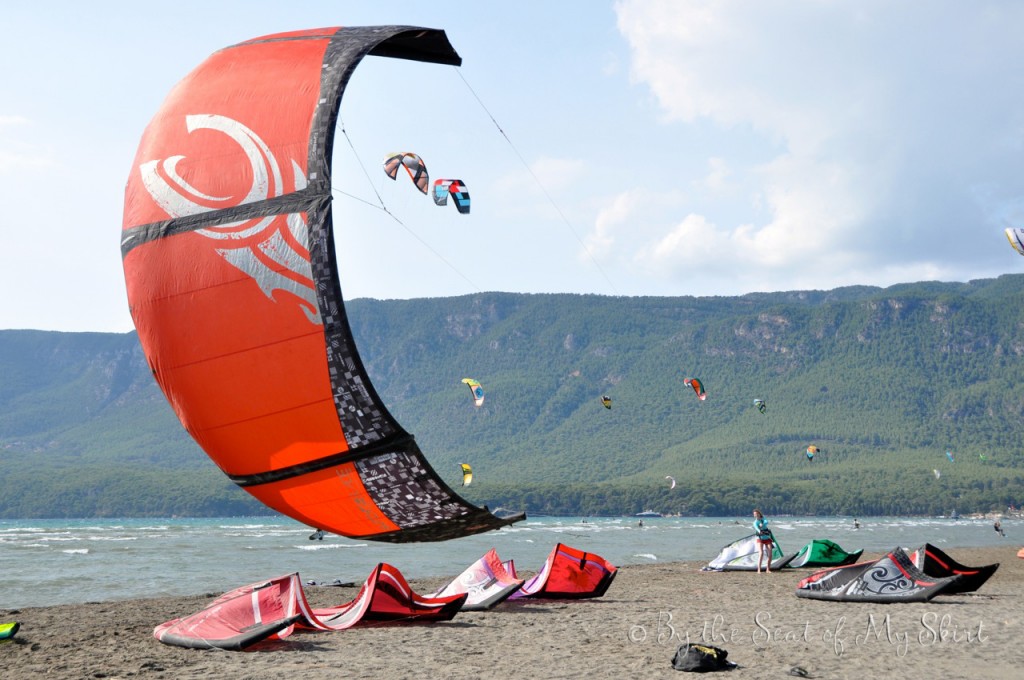 WHAT  TO WEAR?
No wetsuit needed
BEST TIME TO KITE
mid May – mid September
GETTING THERE
There are two airports relatively close to the spot. Dalaman Airport (DLM) is 50 minutes and Bodrum Airport (BJV) is approximately two hours away. Many charter and budget airlines fly direct to both airports (eg. Flythomascook, Monarch, Jet2.com, Easyjet, Thomson, Sunexpress, Germanwings, Fly Pegasus).
From the town of Akyaka you can walk to the kite spot along the waters edge, at one point you do need to wade through waist high water. It takes 20-30 minutes from town to walk to the spot. Or you can drive 10 minutes and park in the parking lot by the spot.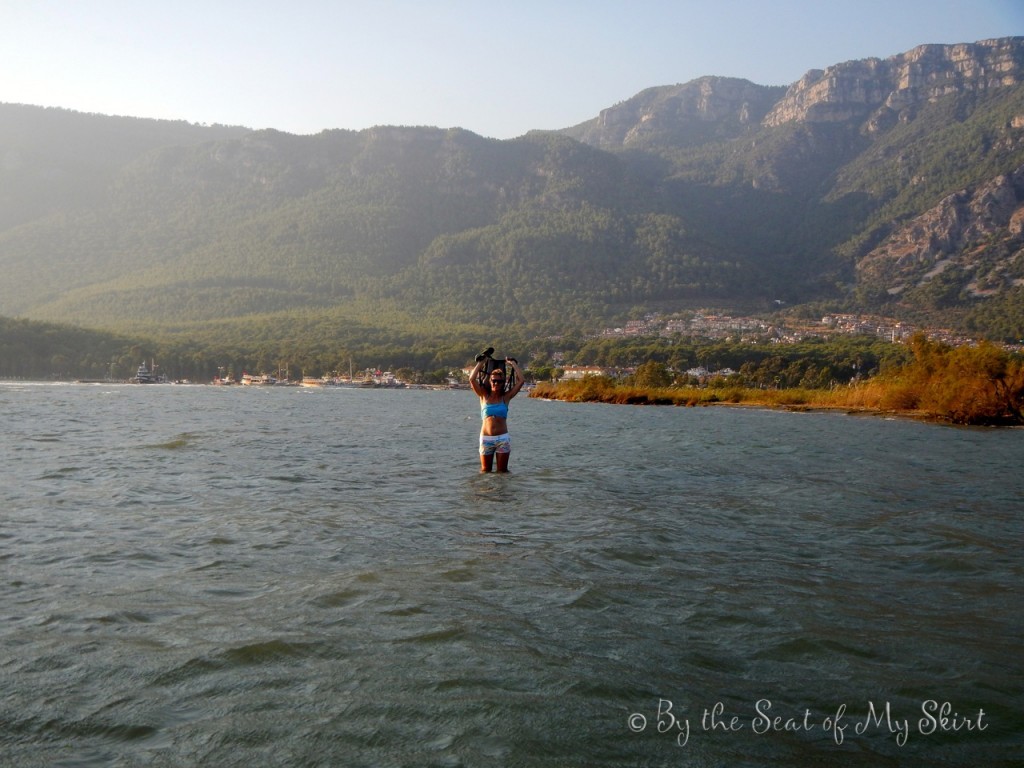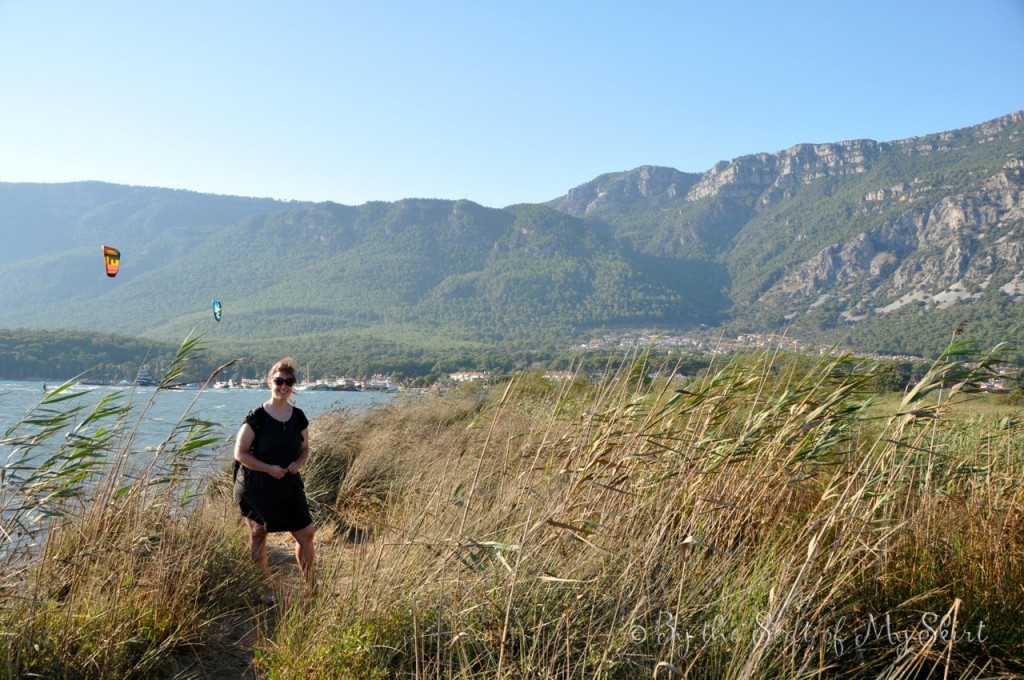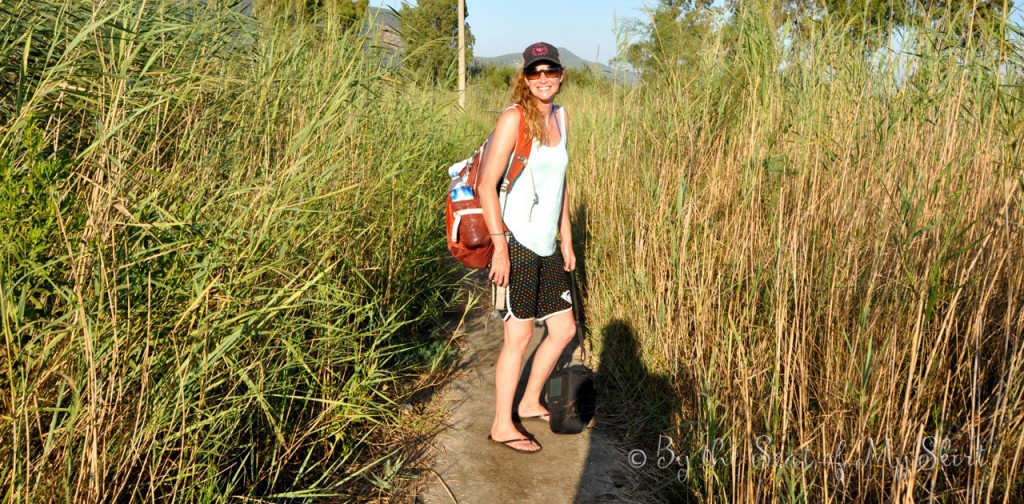 KITE CLUBS/SPOTS
There are so many kite schools to choose from. I counted 10 at the time I was there. I stored my gear with Orange Kiteboarding.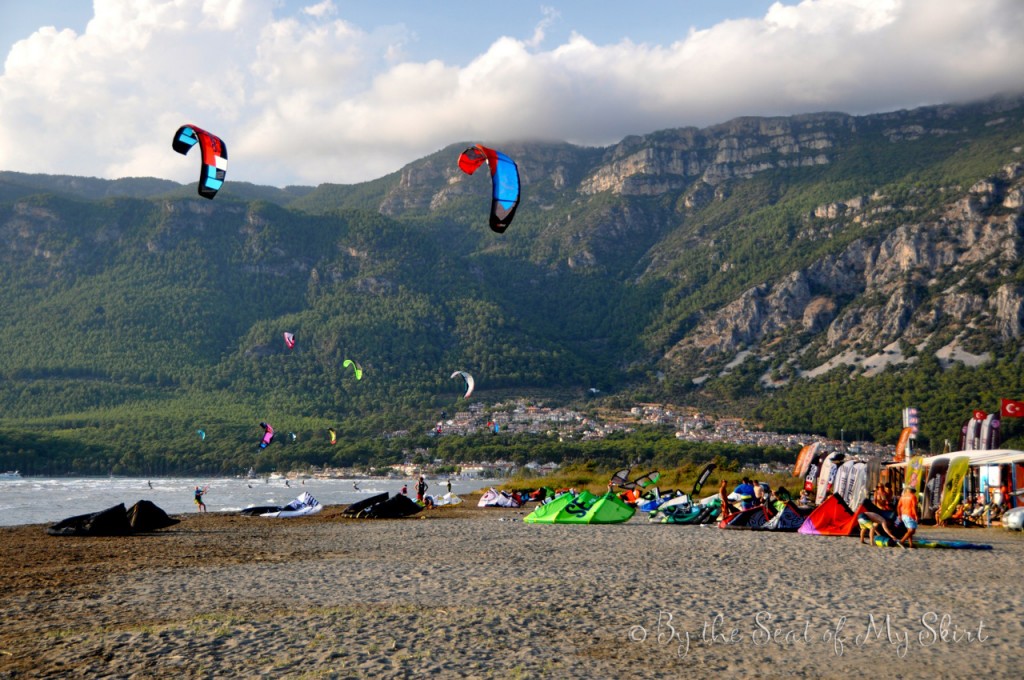 ACCOMMODATION OPTIONS
There are many affordable accommodation options in town from apartments, hotels to guest houses.
I enjoyed my stay at the Okaliptus Apartments.
WHAT TO DO WHEN NOT KITING
I was blessed with good wind 9 out of the 10 days I was in Gokova. When there was not wind I rented a bike and explored the area.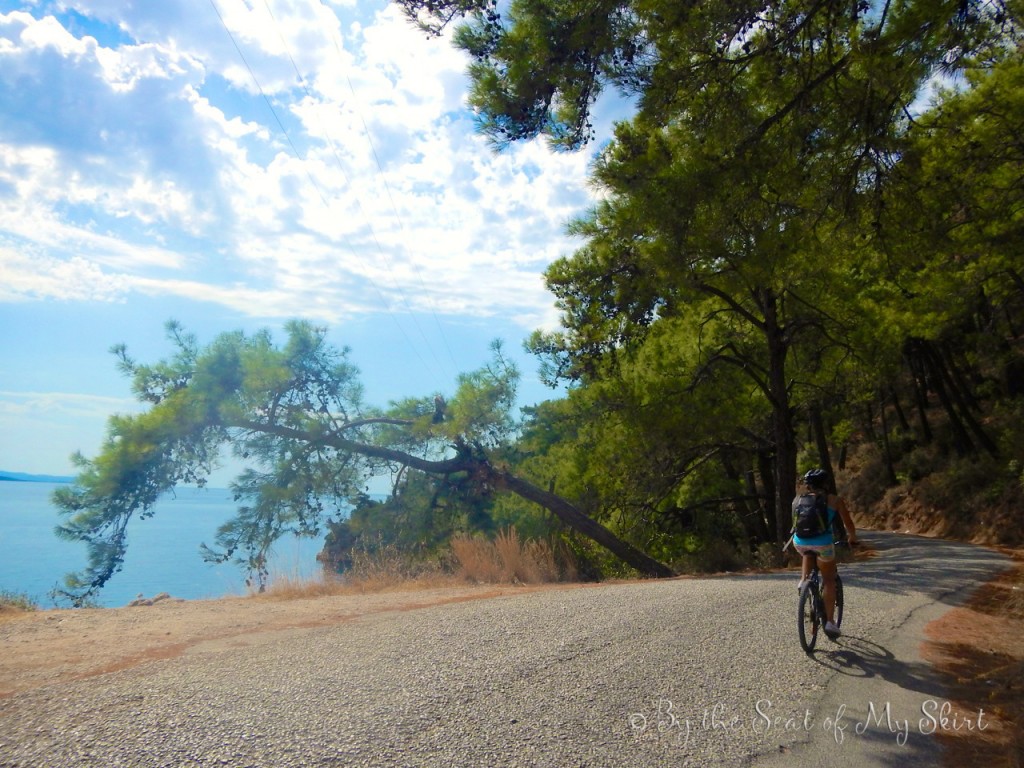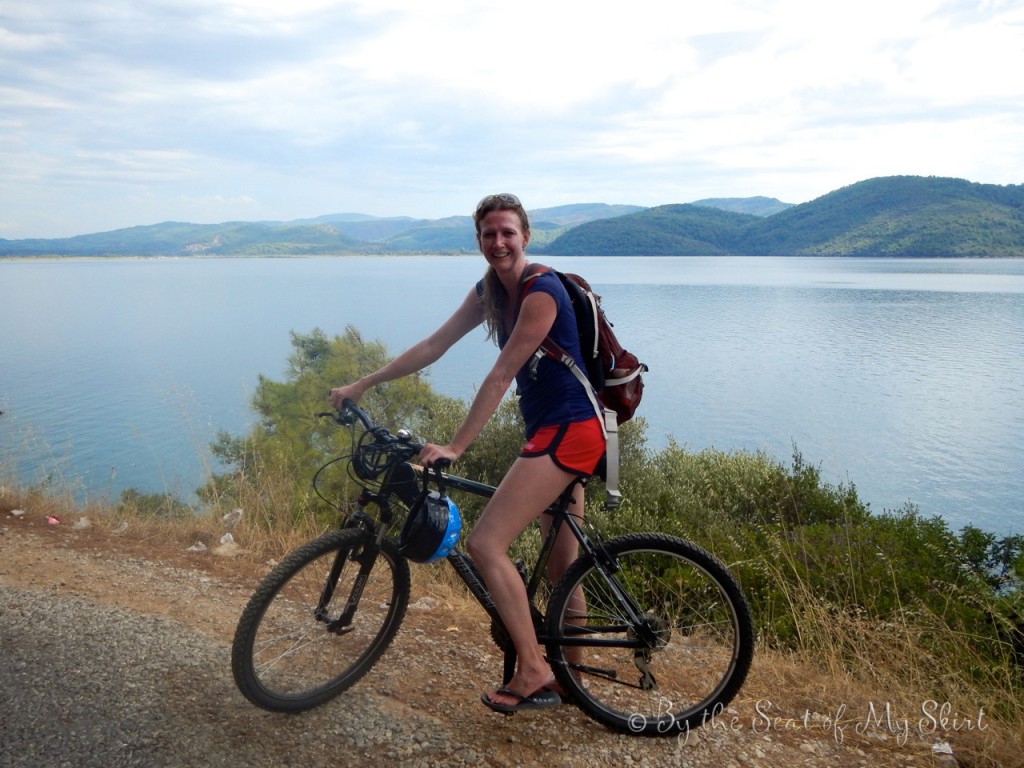 Jump off the bridge and be shocked by the icy cold water.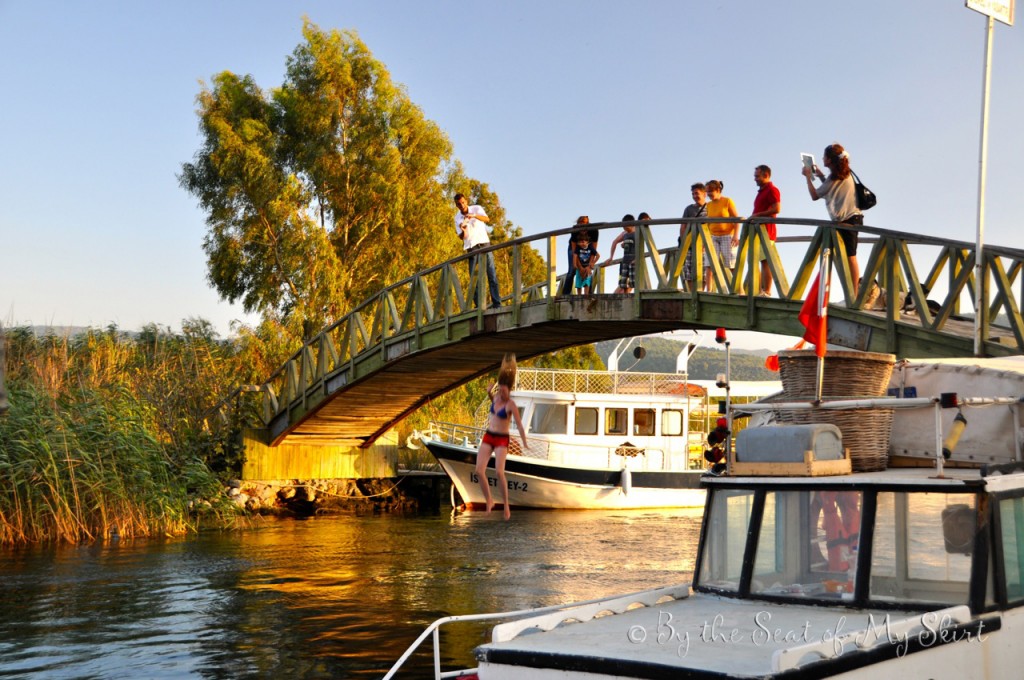 Eat delicious Turkish food.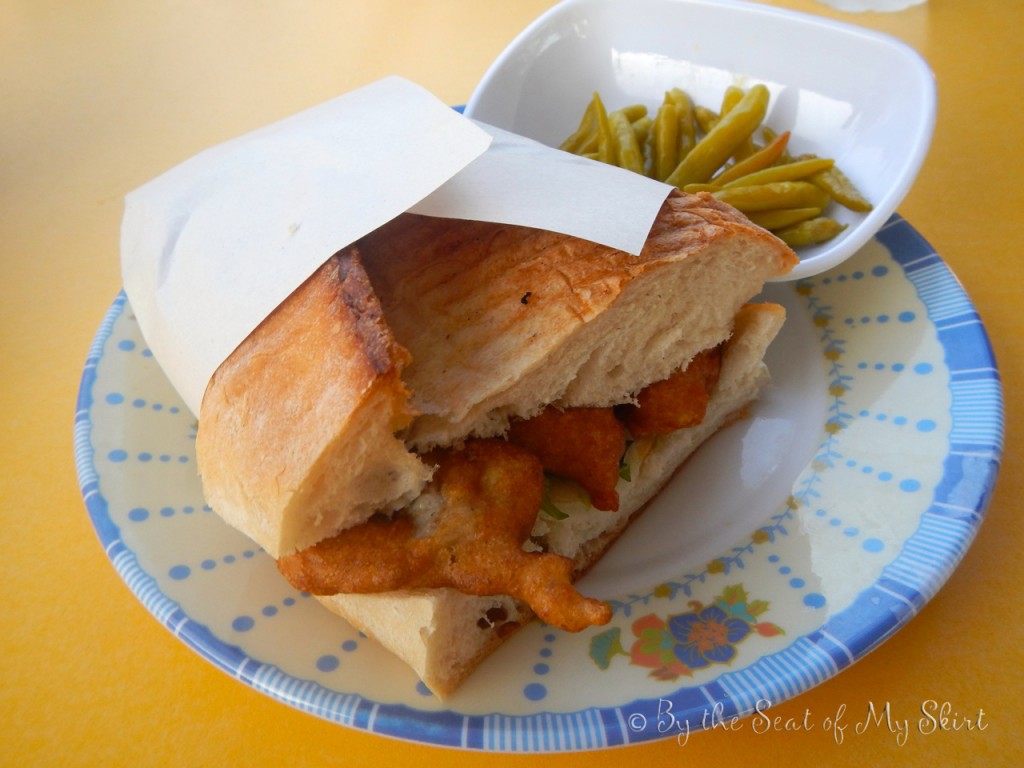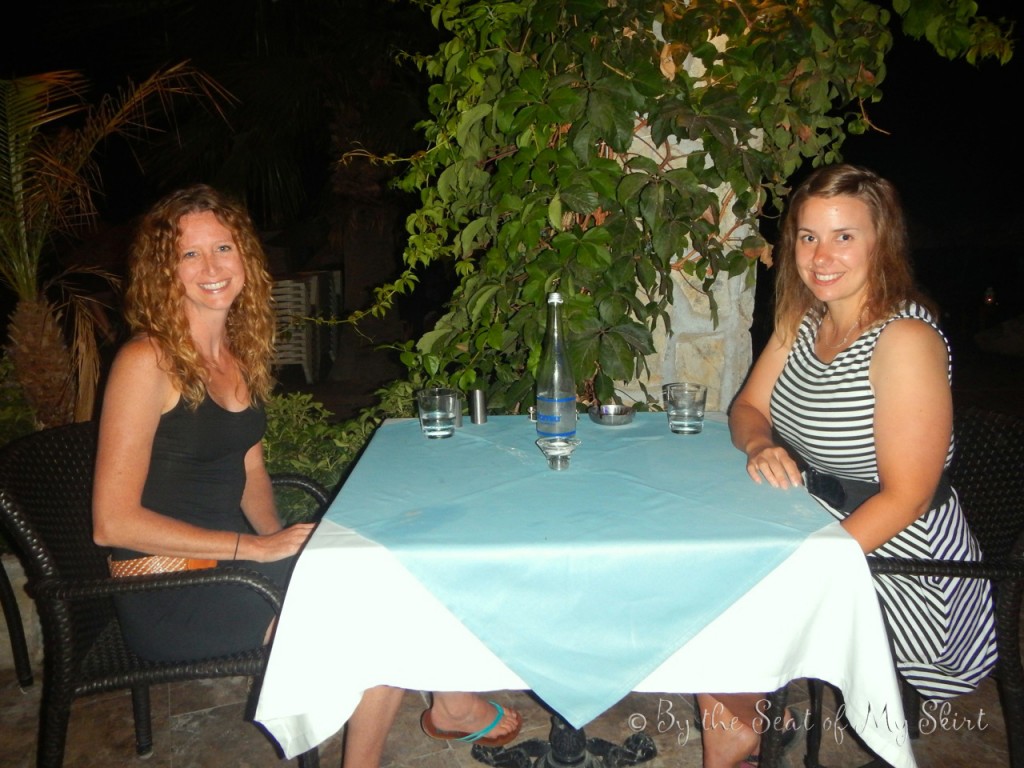 WARNING: Don't do what I did and have a bad launch and crash your kite on top of the cafe! So scary! Luckily both me and my kite were okay.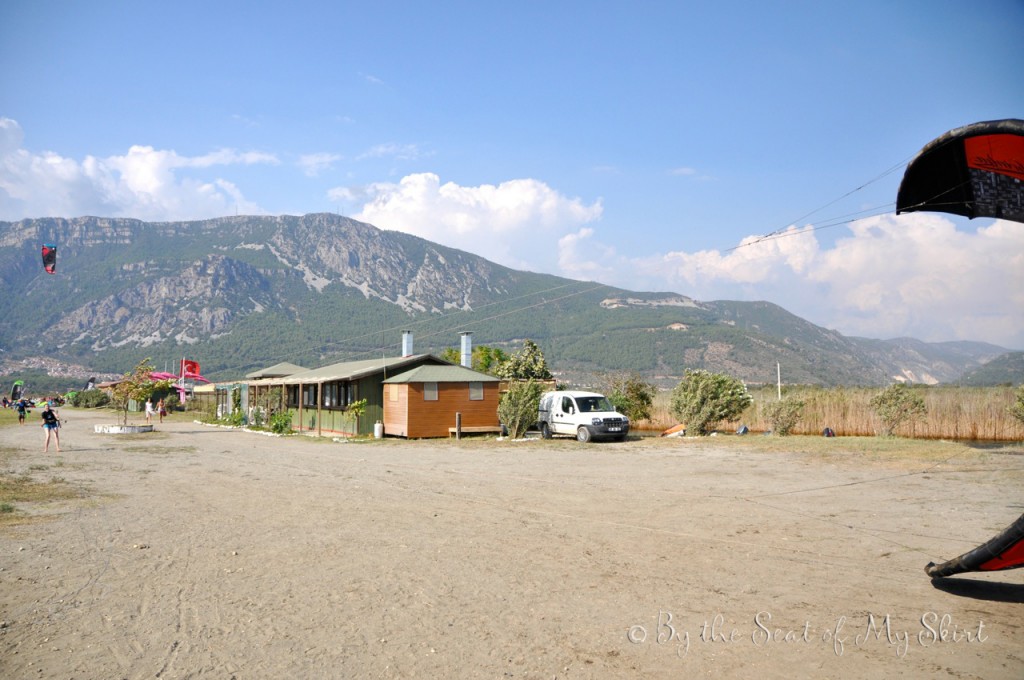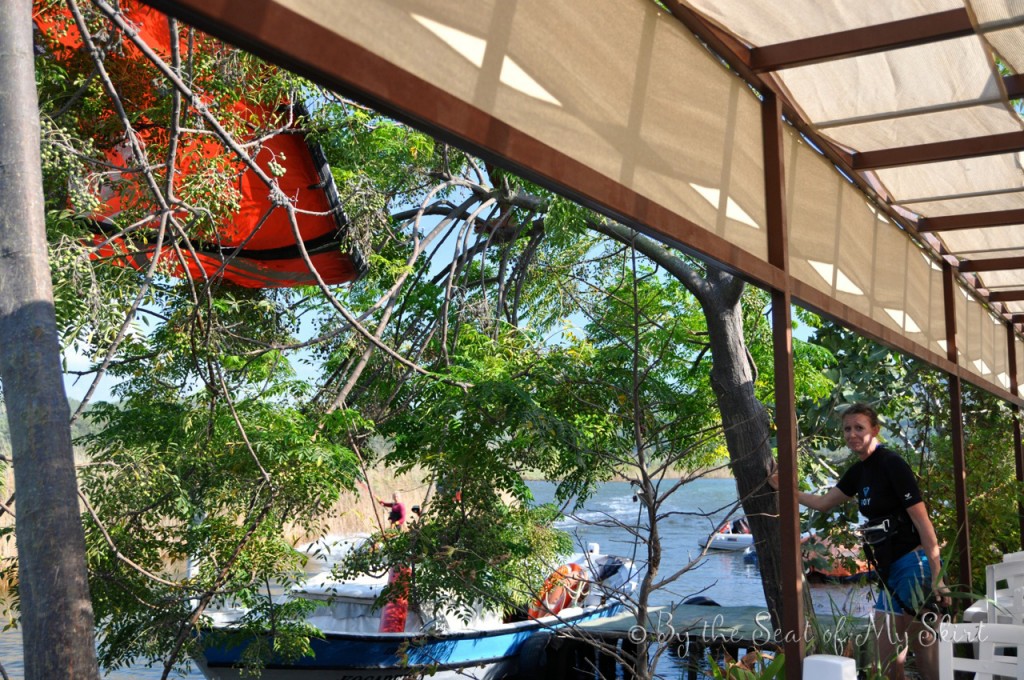 To see more photos of Gokova Bay CLICK HERE!
Tags: Gokova Bay, kitesurfing, Turkey