Belize
,
Kitesurfing
— By
Kelly
on April 26, 2015 12:43 AM
The sun was dipping into the Caribbean Sea as the speedboat docked upon the palm laden island. I was greeted by a strong breeze, affirming my decision to come to Belize for a solo kite holiday.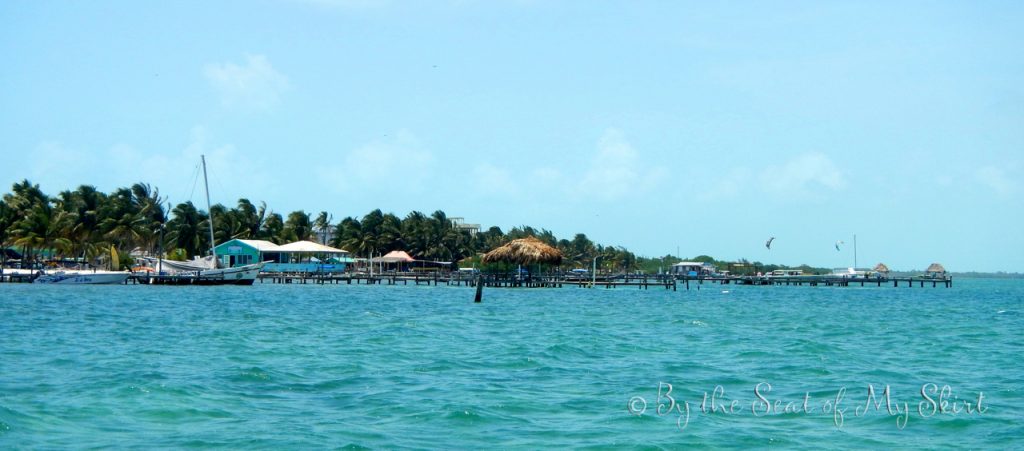 After dropping off my bags at a hostel, I wandered down the beach, reveling in the freedom to explore a new place on my own.
I knew very little about Belize upon arrival. The less I know the better when traveling to new lands as I prefer to let my experiences unfold organically and I love the surprises the unknown brings.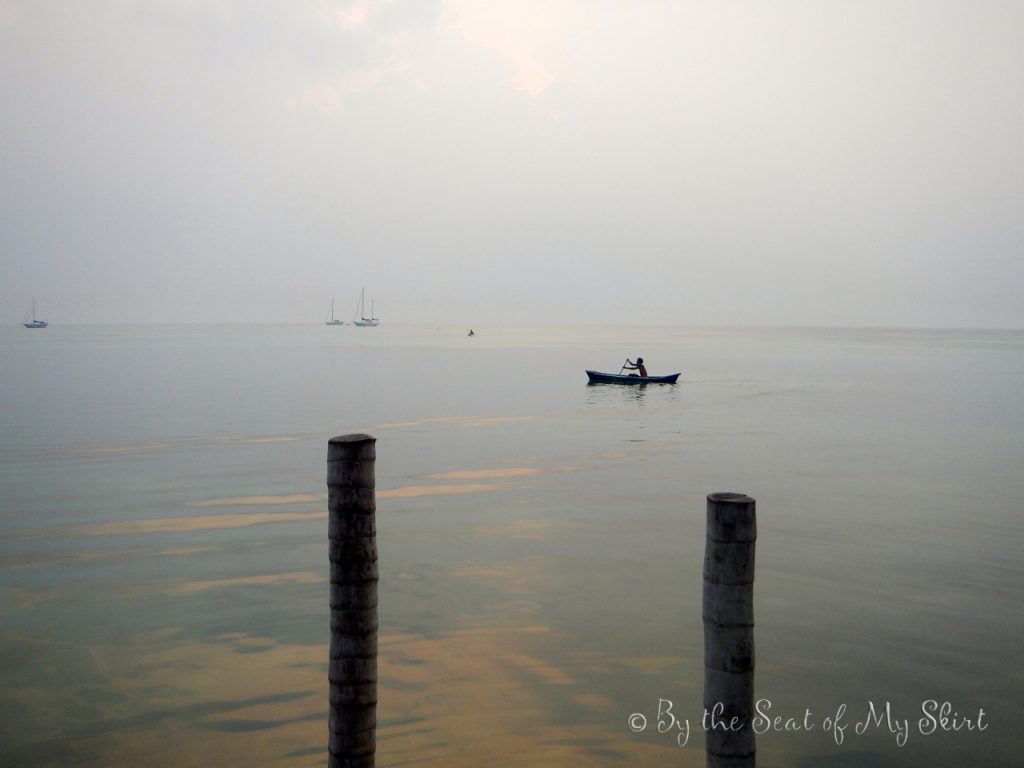 A quick google search for "kitesurfing Belize" taught me that the country has two known kite spots; one in San Pedro and the other on Caye Caulker island. I chose Caye Caulker as it seemed to be more my style with small guest houses versus large chain hotels and the only vehicles on the island are golf carts uses as taxis for the lazy. I say the latter because the island is small and narrow and can be crossed by foot east to west in five minutes and north to south in 20.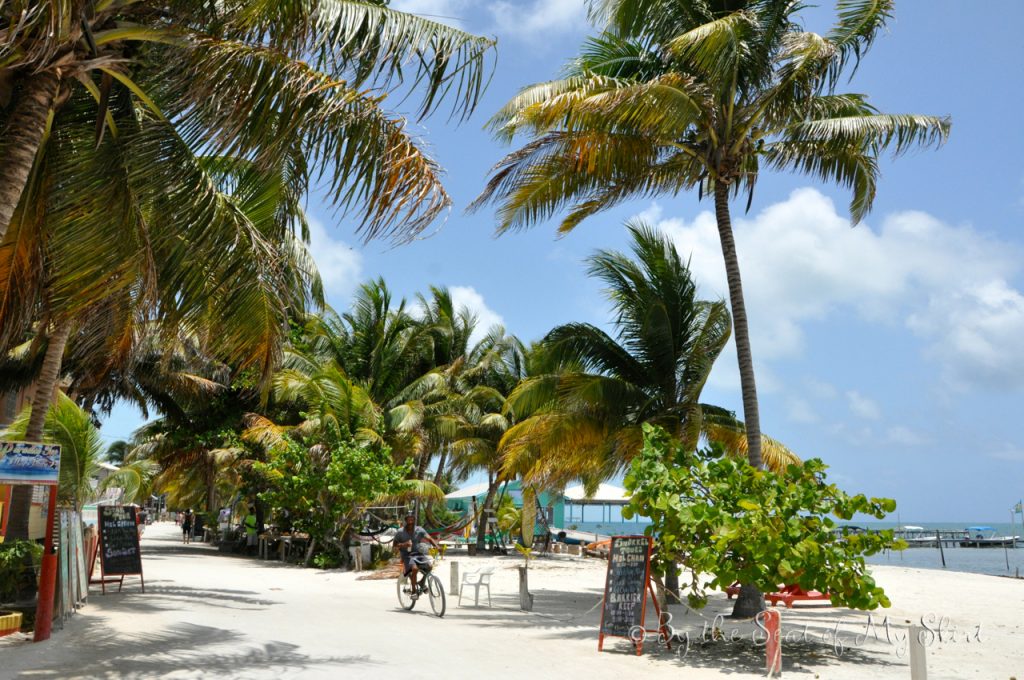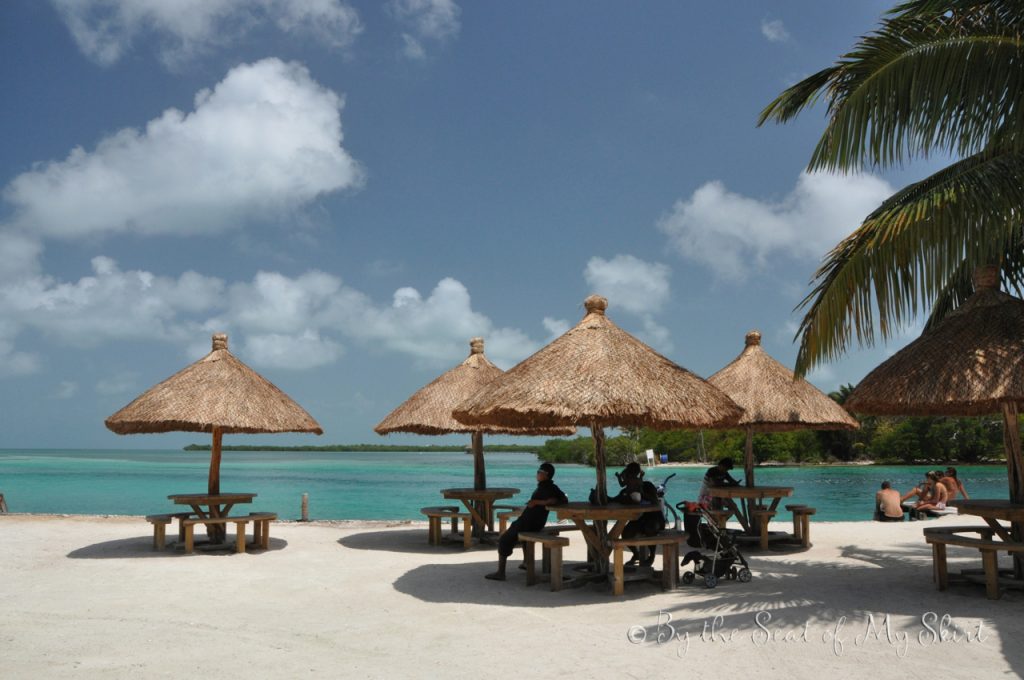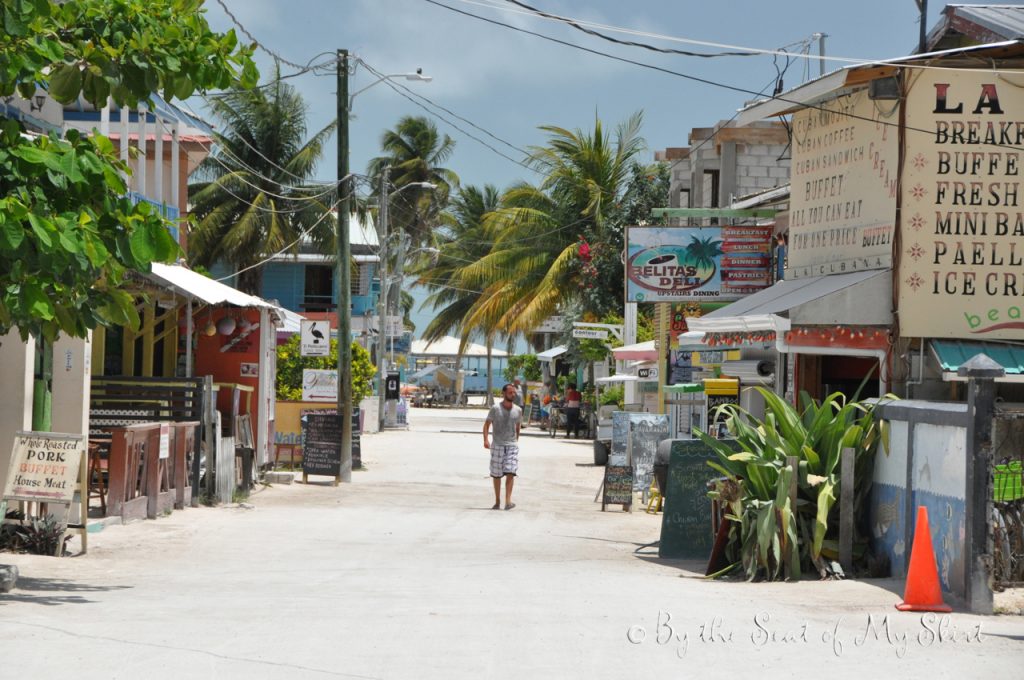 Like a small town, I enjoyed the opportunity to more intimately get to know the island and the people. With the help of new friends, locals and an innate curiosity I discovered many secret spots that a guidebook could never lead one to.
The hidden wooden ladder built into a tree hanging over the split.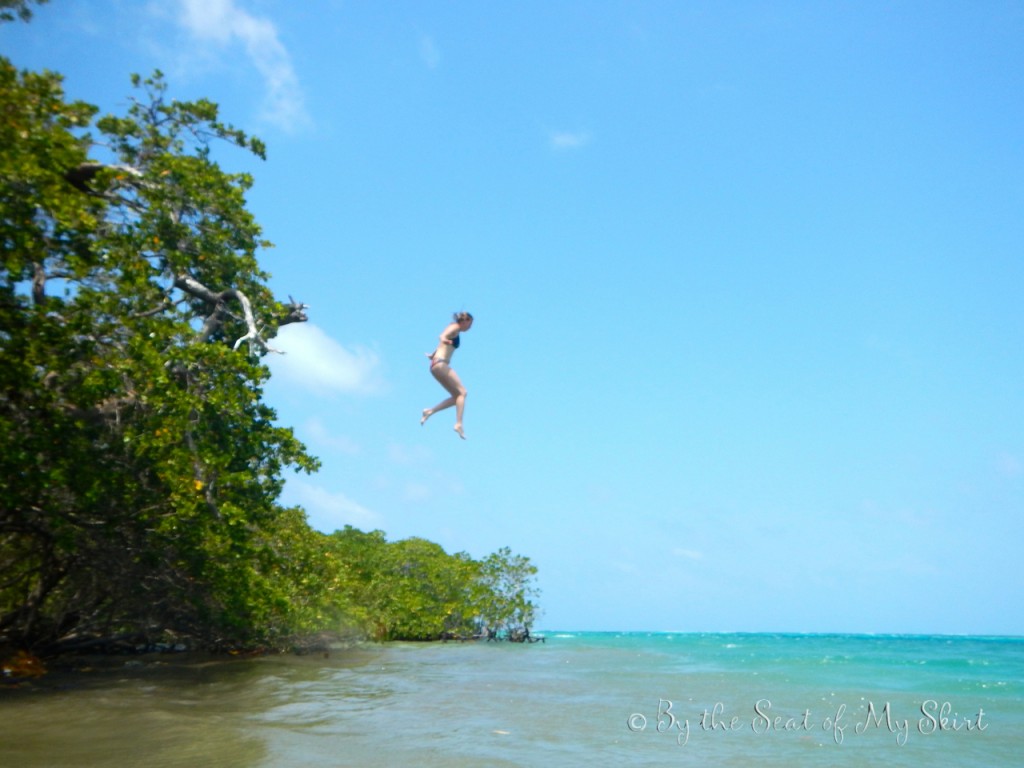 The spot in the mangroves where tiny sea horses live.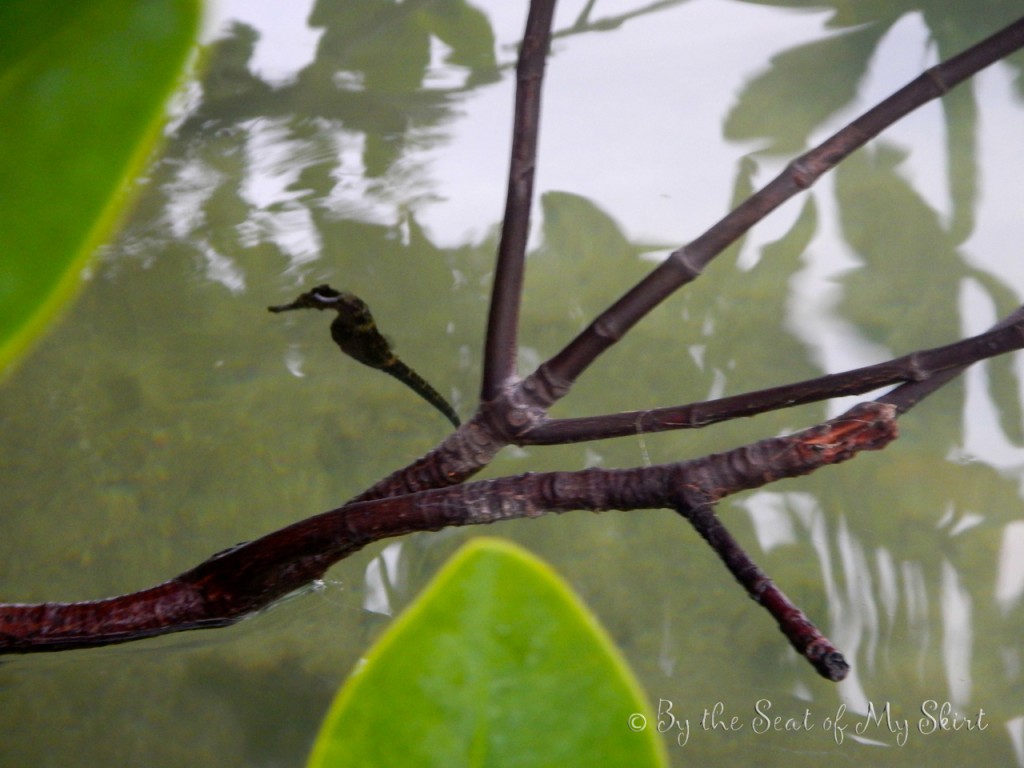 The dock where the fisherwomen fish late at night.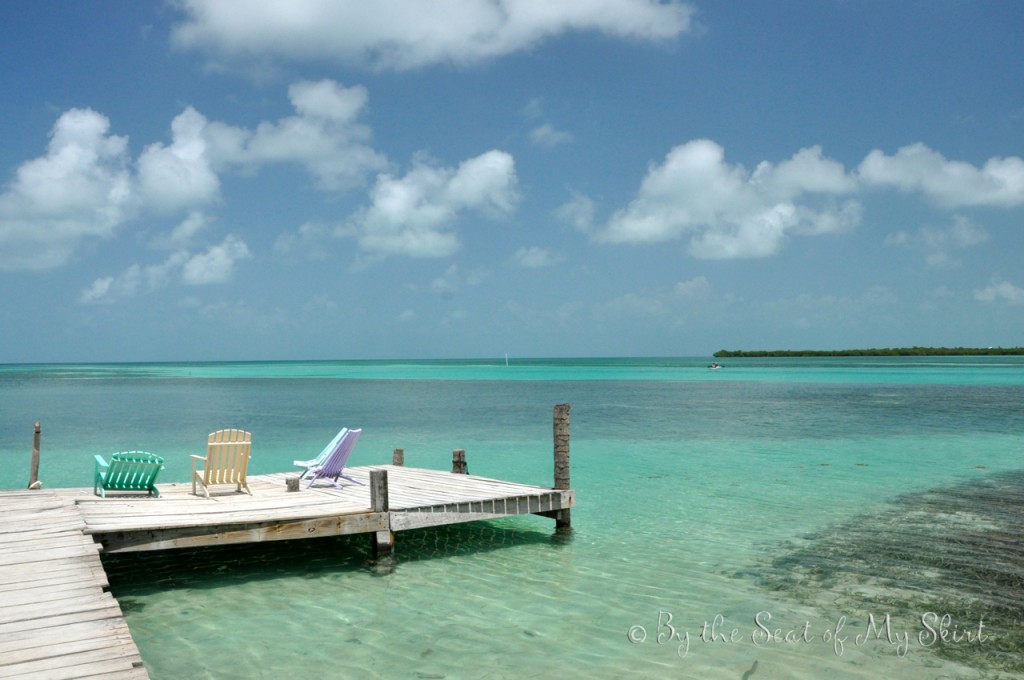 Wish Willy Bar & Grill for curry conch and $2 cubra libres.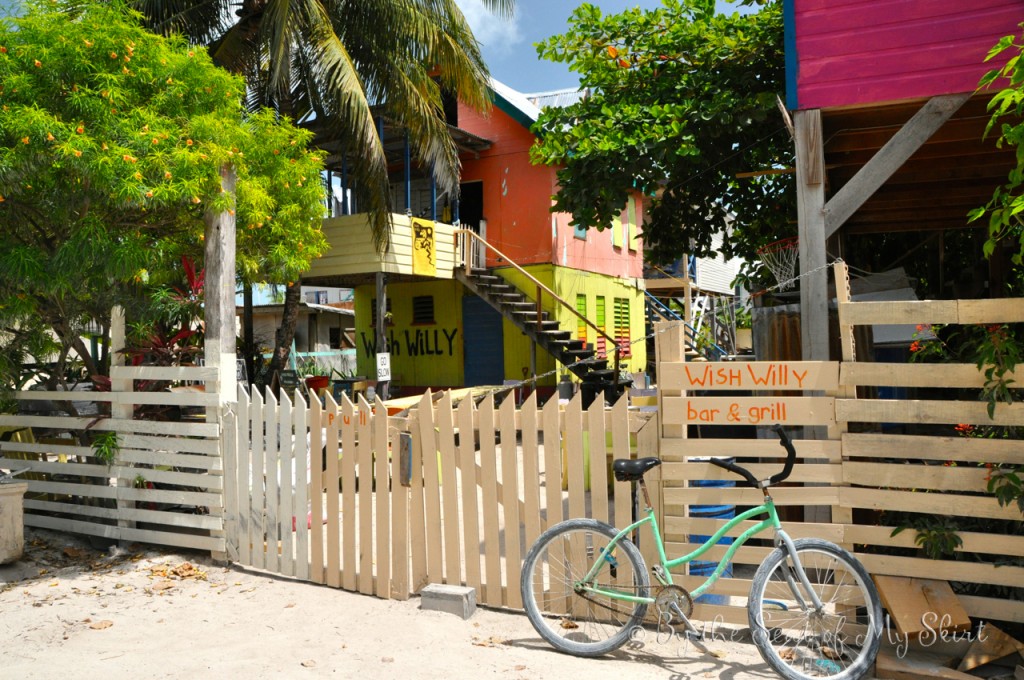 Andrew selling his yummy cakes "I'm here! I'm here!"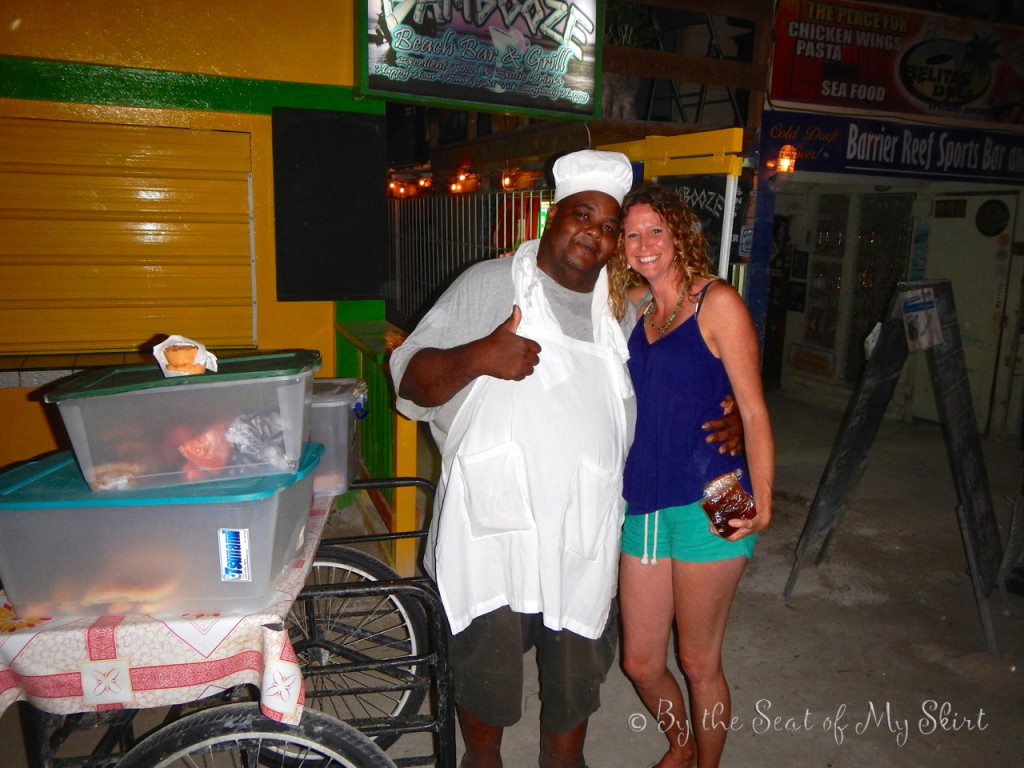 While there is much to do on the island and in the waters beyond, I found myself obeying the island motto "Go Slow" relaxing in one of the many hammocks strung about whenever I was not kitesurfing … the main reason I went to Caye Caulker.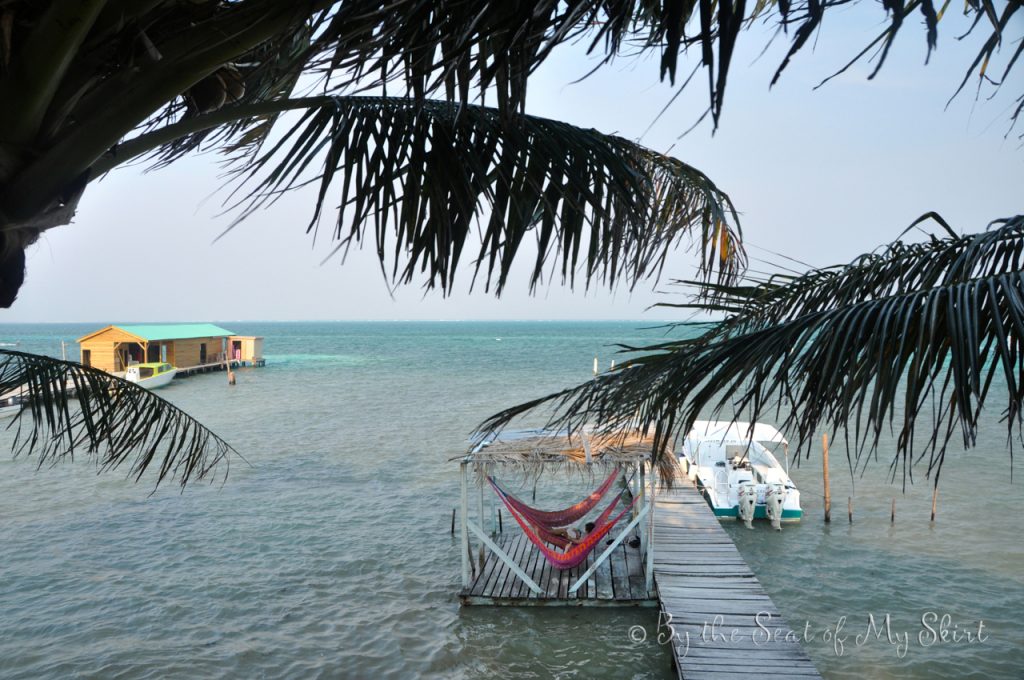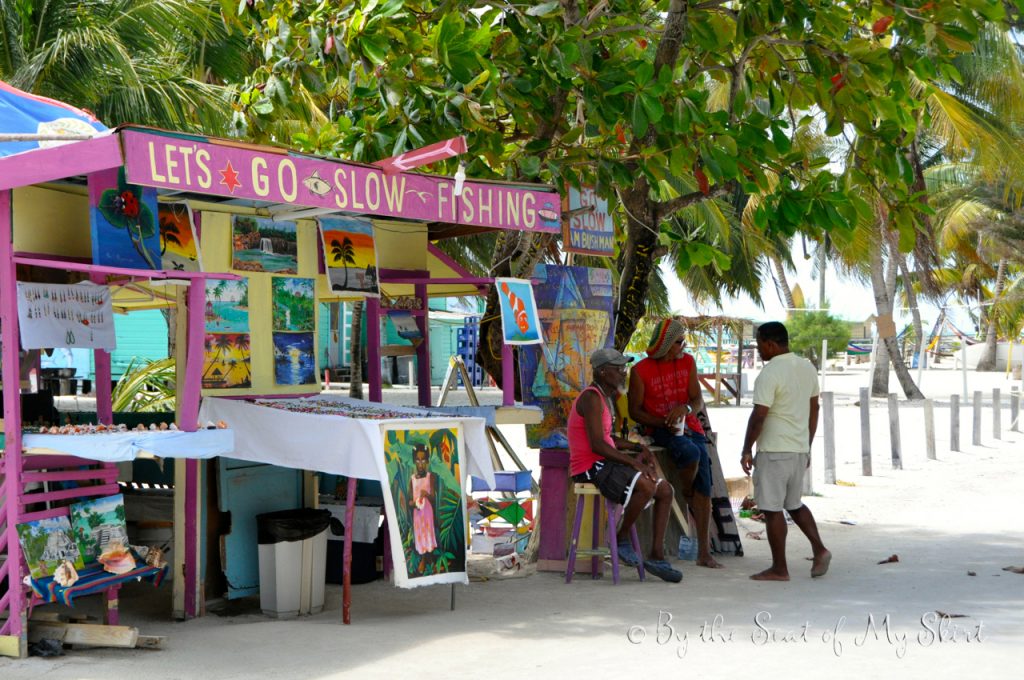 I remember waking up early my first morning on the island feeling extremely excited to kite in a new spot. The wind was blowing and the sun shined warm happy vibes. I set out to find the kite spot which in popular kitesurfing destinations is an easy task … just look for hundreds of colorful kites flying in the air. This was not the case in Caye Caulker as this spot is not frequently visited I would soon learn.
I found the kite school, a tiny blue shack, in the window a sign hung saying "yell for Jacob." I yelled for Jacob but no one came. Across from the shack I spotted a lone kiter with an instructor standing in waist deep water about 100 feet from land. That must be Jacob, I thought.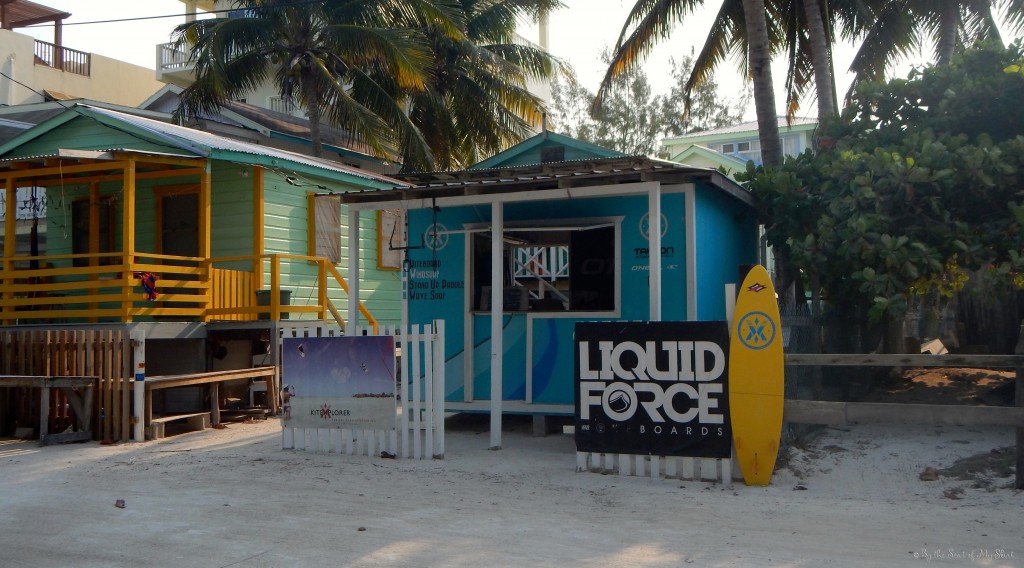 I looked around noting the strong onshore wind blowing directly into a wall that lined the waters edge. Palm trees lined the coast and power lines strung above. This by far was one of the most daunting spots I have ever seen to launch a kite.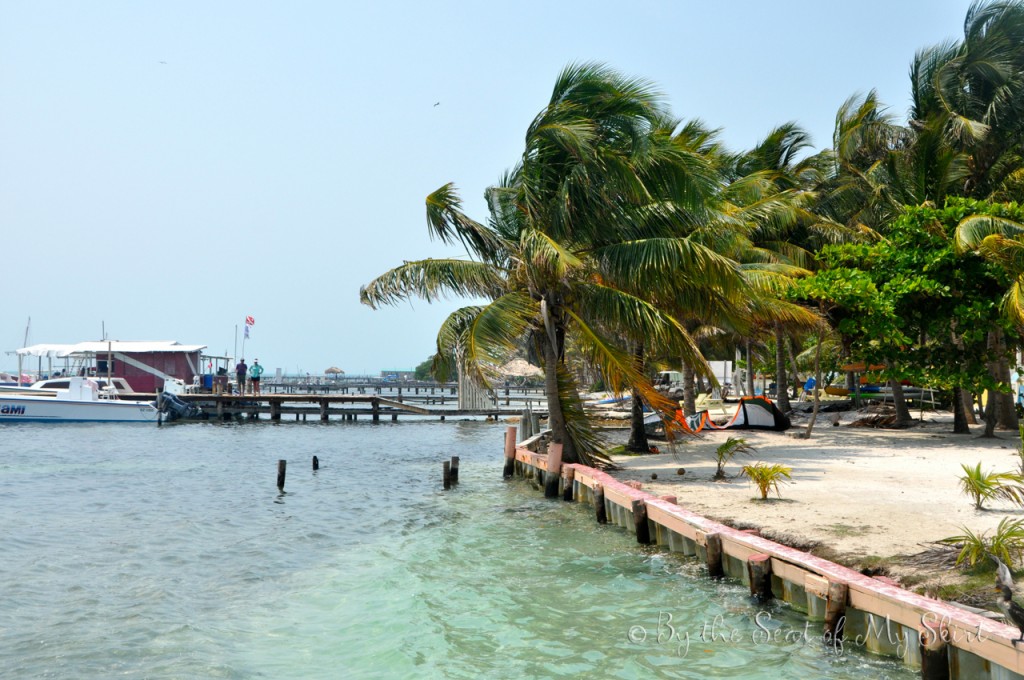 I sat under a palm tree feeling quite confused. Where were all the other kiters? Who would launch me? Where would I launch?
Jacob finished his lesson and greeted me with a Polish accent. He confirmed that indeed the launching situation is tricky on Caye Caulker and that I would need to wrap my bar onshore, climb over the wall and water launch with assistance. He offered to launch me whenever he was on the water. I began to feel anxious remembering my kitemare experience in Gokova Bay that ended badly launching in onshore winds.
Where are all the kiters?" I asked
"There are two European guys and a guy from the DR, but you will have the water to yourself most days" he replied.
An empty spot is indeed every kiter's dream; yet at this moment alone on the island I found myself longing for a kite buddy.
Jacob told me to come back in the late afternoon and there should be a few other kiters out to help me. I hated the feeling of needing to depend on others again, I had been trying to become a more self sufficient kiter but it was clear I would need extra support at this spot.
I left feeling frustrated and pondered the idea of catching the next flight to the Dominican Republic where I knew the kite scene was happening.
Later that evening I got my wish and actually made two new kite buddies, Julian and Lukas. I patiently watched them kiting and was like a happy dog waiting on shore as I pounced them as they came off the water.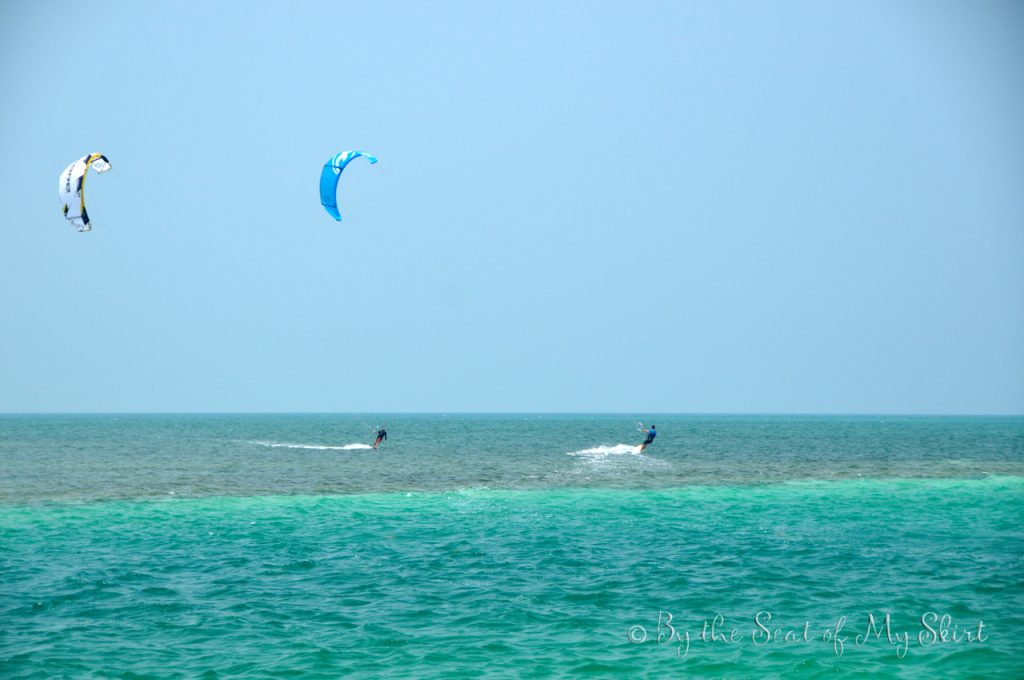 They were intrigued and surprised to see me and wondered how I had heard about the spot as it is not well known. I told them I had decided to come pretty randomly, choosing the spot based on my desire to explore somewhere new that was tropical, windy and didn't require many frequent flyer miles to get to (only 30K miles for a roundtrip tix from SFO!).
I immediately knew they were good guys, Julian's smile and kind eyes assured me I was exactly where I was suppose to be. I felt immediately at ease in their company and I would grow very fond of my new kite buddies and felt safe on the water knowing they had my back.
They invited me for beers at "The Split" where everyone goes to watch sunset. The Split is an actual gap between the island that was created during a hurricane. There is a strong current to swim through but you can make it to the other side. Beware of bullsharks in the channel and biting flies in the mangroves! Jacob joined us and we shared buckets of beers at "The Lazy Lizard" connecting over our obsession with the wind and water.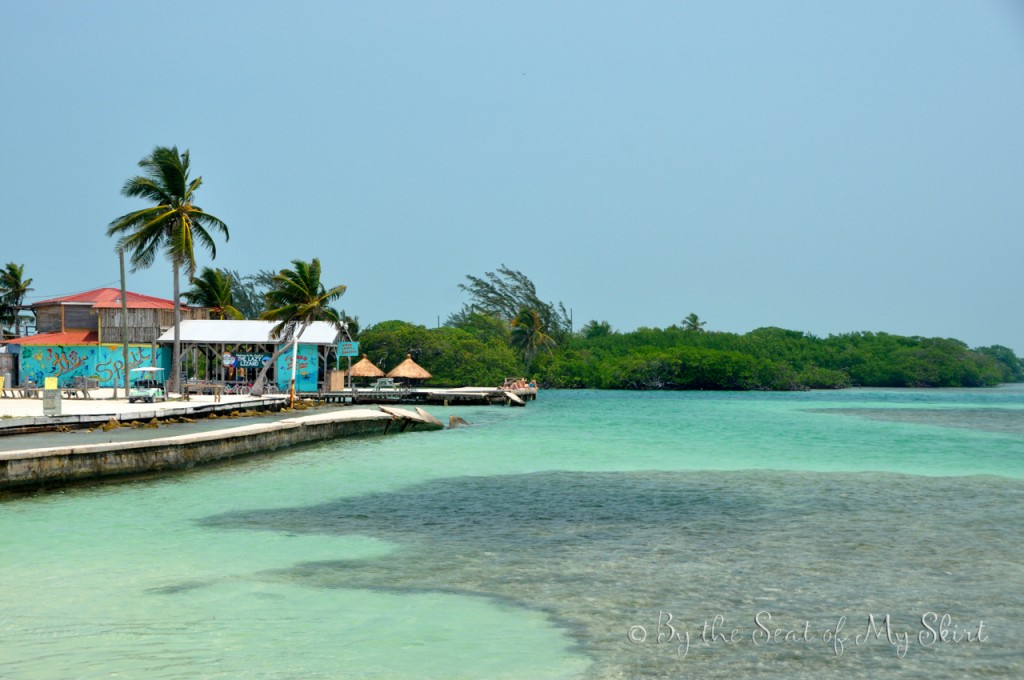 The three of us would end up spending alot of time together. We kited together for two weeks, sailed to remote islands with Ragamuffin Tours where we went spear fishing, snorkeling and camped on deserted islands. We would go on to travel to Guatemala together to experience the Mayan Temples of Tikal. A few weeks after we said goodbye in Belize they visited me in San Francisco on their California road trip. My experience in Belize is like so many wonderful memories I have from other travel adventures in which I always seem to meet the coolest people and have the most amazing experiences that I never could have anticipated or planned. Belize was a reminder that everything happens for a reason and people come into our lives for a reason, a season or a lifetime.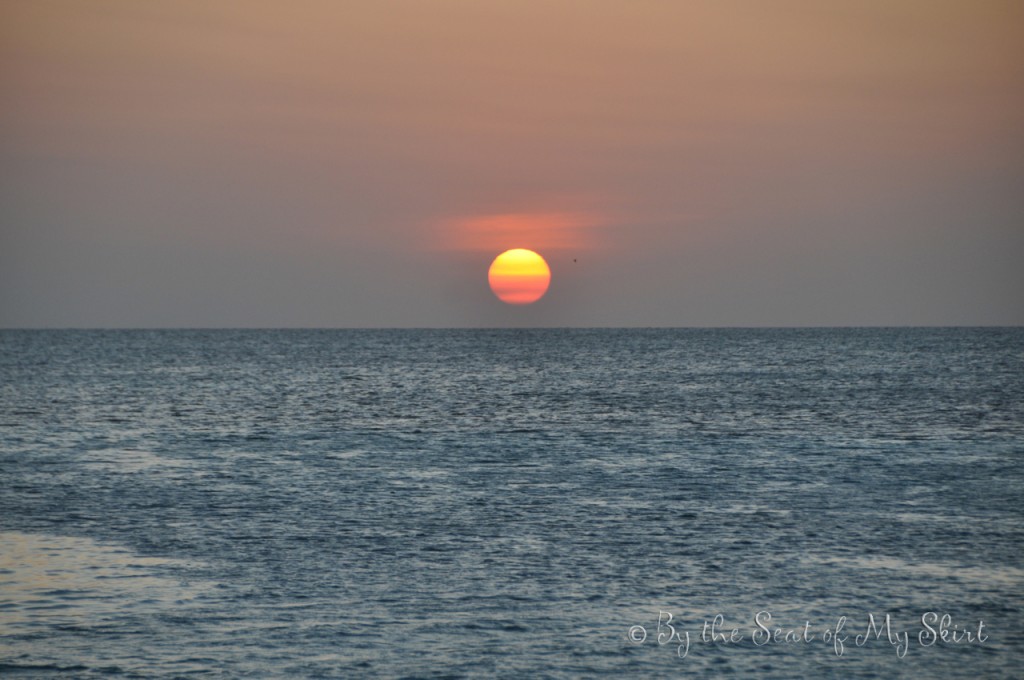 The guys returned home after a year of kite adventures around the world. I asked Julian where his favorite spot in the world to kite was and he said "Tough question but I think Caye Caulker and around Fortaleza in Brazil were the best spots for kitesurfing."
Compared with perhaps the best kite spot in the world … Brazil, I had wonder how long Caye Caulker will be a hidden gem. I feel lucky to have experienced this tiny spot on the map before the masses.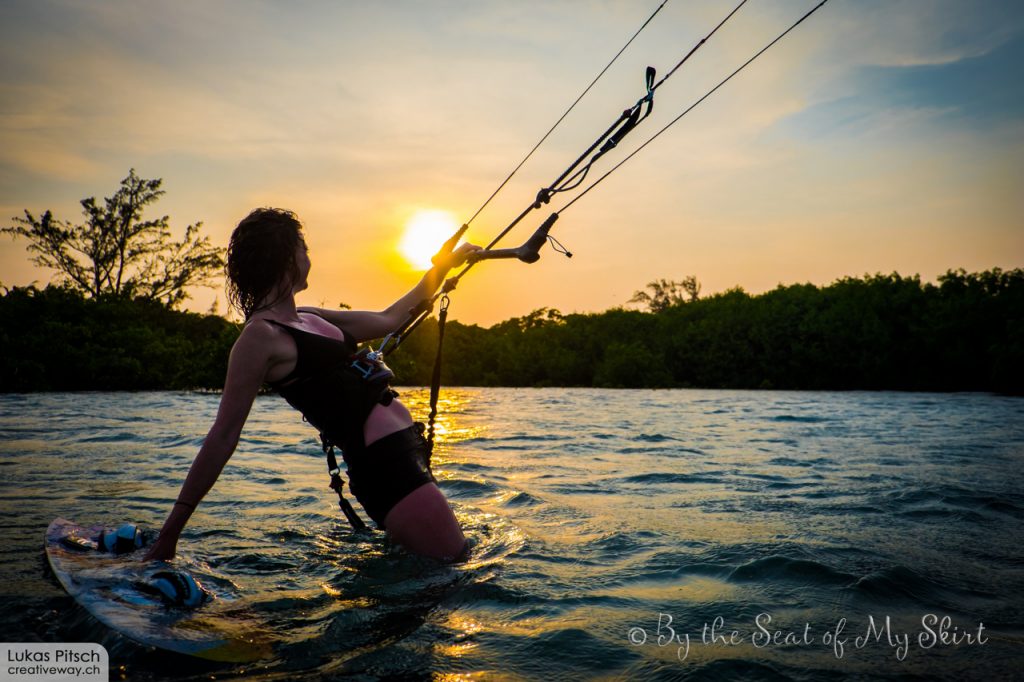 THE GOOD
Huge shallow water lagoon
Reef 1km from shore
Unknown = very few kiters on the water
Cheap accommodation
Easy to get to
Many other fun stuff to do if there is no wind
Warm water and air, no wetsuit needed!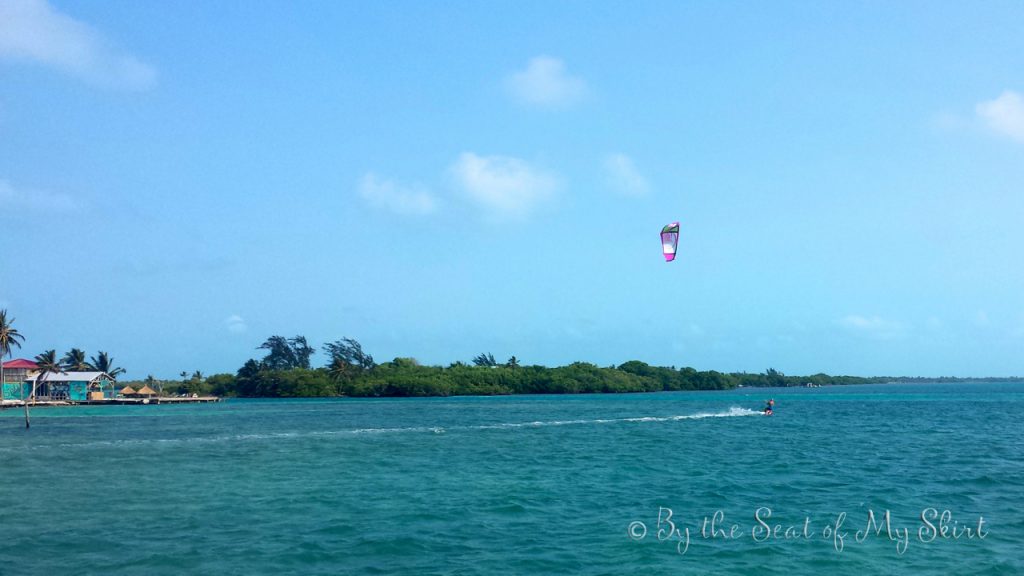 THE BAD
Difficult launching/landing. Must water launch.
Onshore winds with many obstacles
Limited support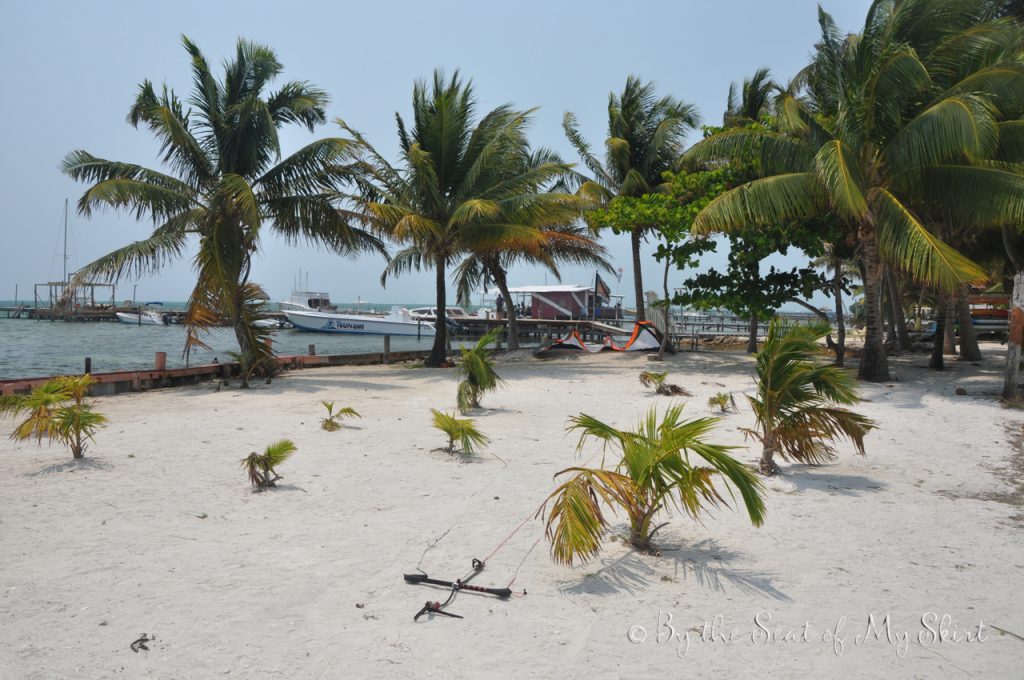 WHO'S ON THE WATER
There were no more than five kiters on the water at once during my visit.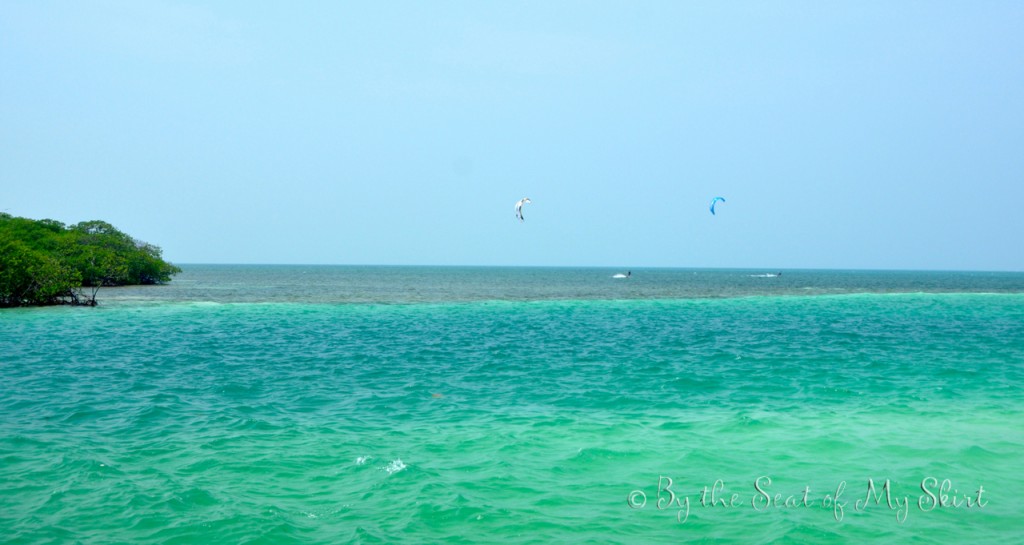 WIND CONDITIONS/BEST TIME TO KITE
From November to July, Caye Caulker benefits from the constant Caribbean trade winds that assure a steady side on or on shore wind.
I kited the island end of April through mid-May, 2015. The wind was strong and consistent 75% of my visit.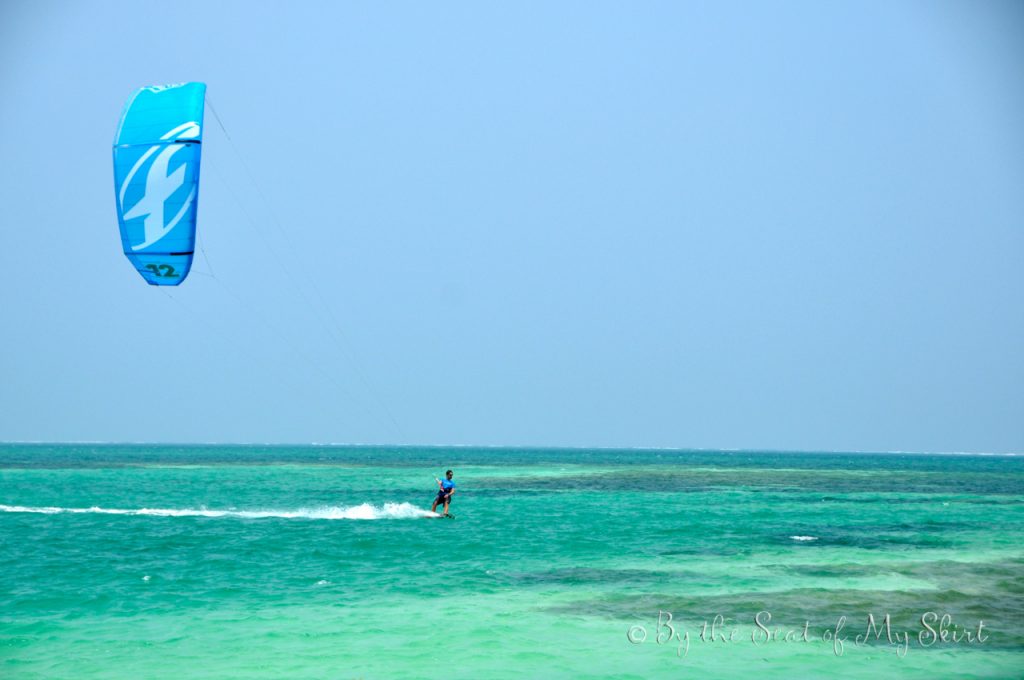 WHAT SIZE KITE?
I flew my 8m most days.
WHAT  TO WEAR?
Boardshorts & bikinis & rashy … no wetsuit needed. The sun is super intense, bring your Zinc.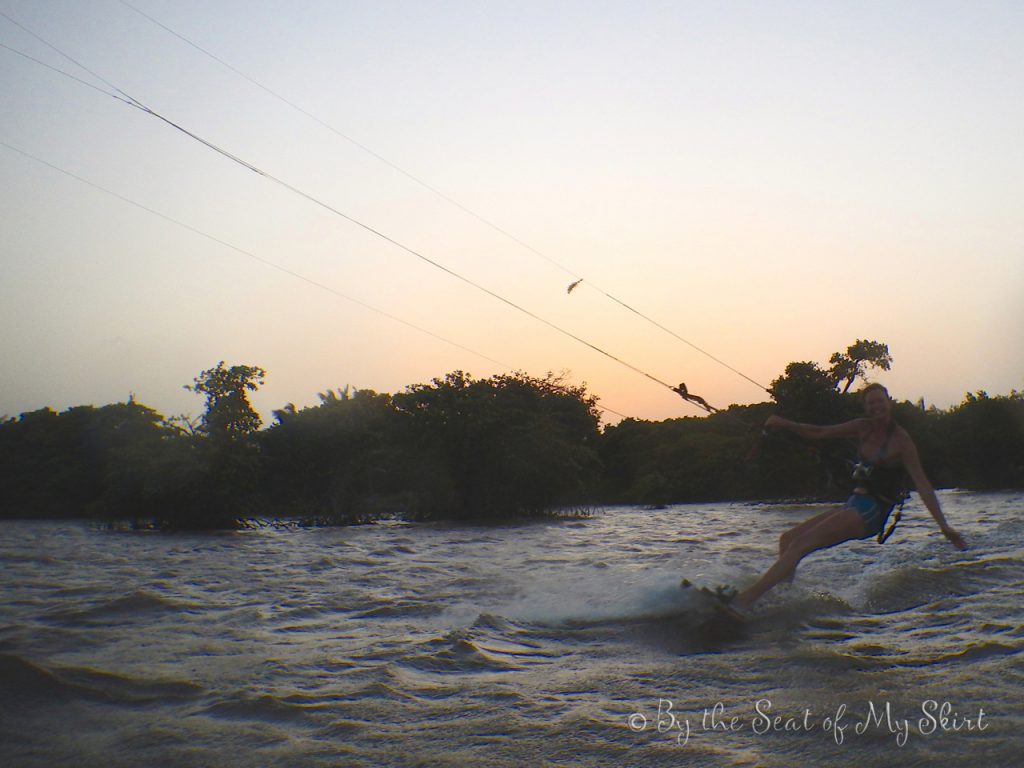 GETTING THERE
Fly into Belize City, take a 30 minute taxi ride to one of two water taxi locations. The taxi ride will cost you $25 and you will prepay for your taxi ticket in cash USD. Water taxi service from Belize City to Caye Caulker and San Pedro is provided by the Caye Caulker Water Taxi Association (CCWTA) from the Marine Terminal next to the Swing Bridge in Belize City and the San Pedro Express located a little further down river at 111 North Front Street. The boat ride is approximately 1 hour. Click here for fares and schedules.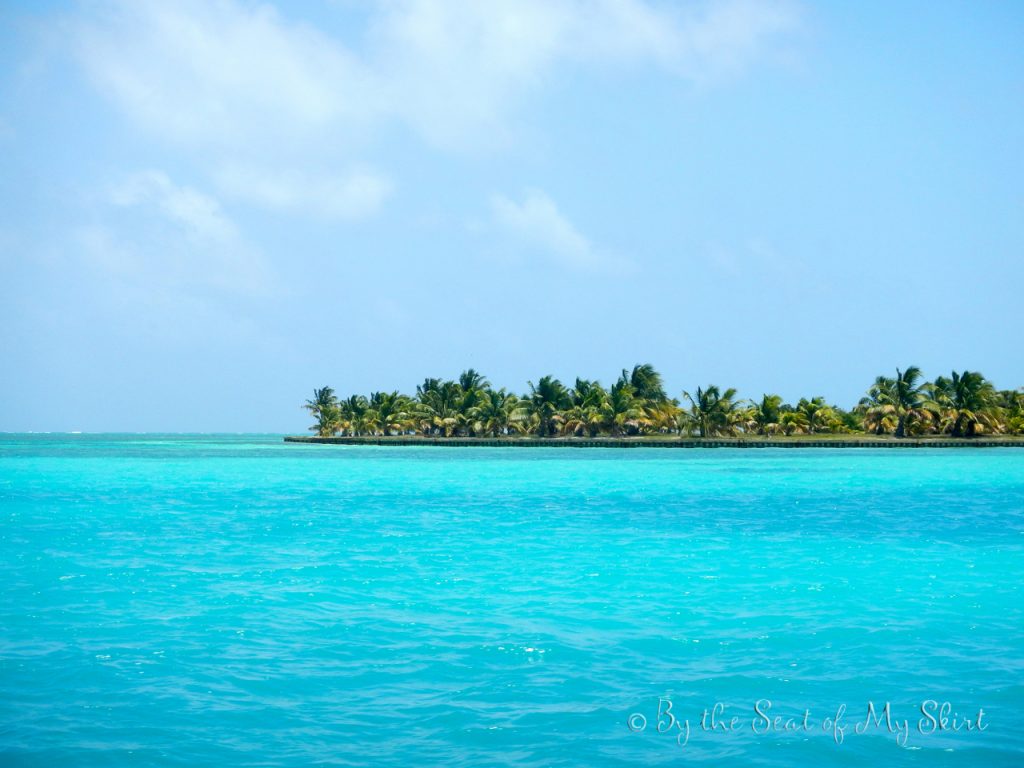 KITE SCHOOLS
KiteExplorer – Located in a tiny blue shack near the Split. Ran by Jacob. If the shop is boarded up you should walk around the corner and yell his name as he lives behind the shack 🙂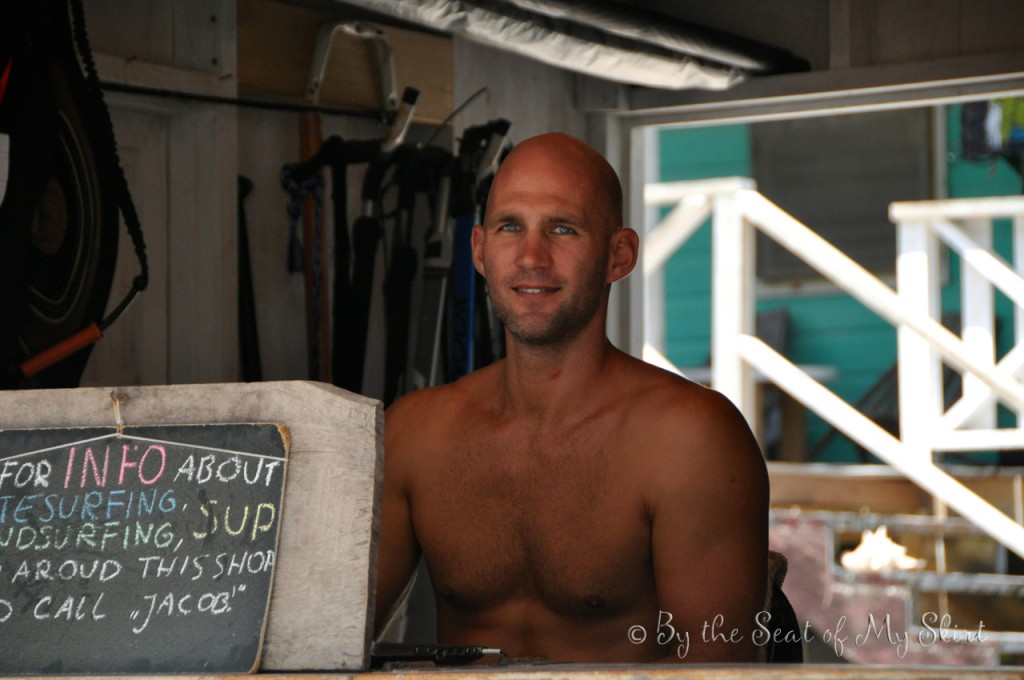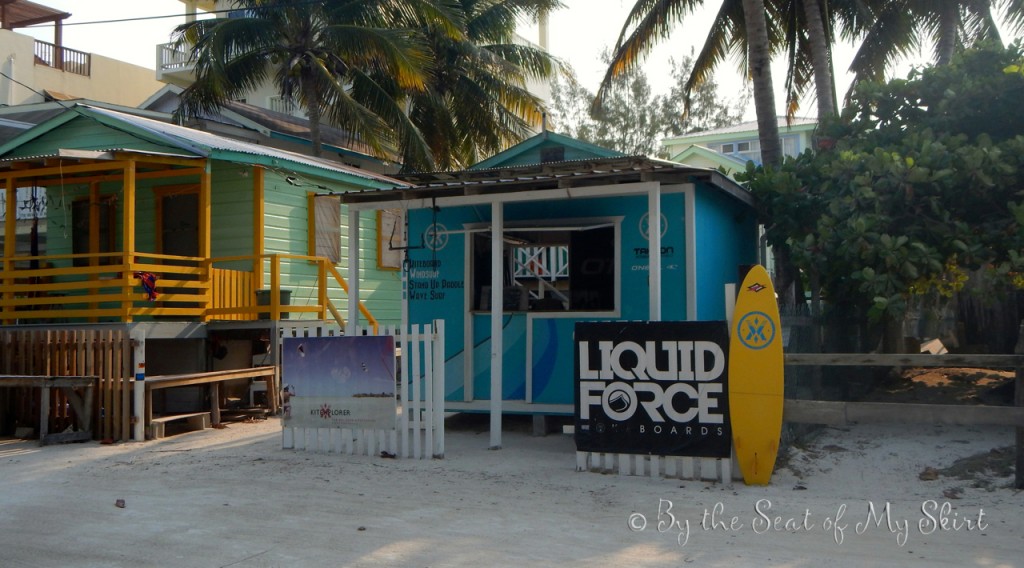 ACCOMMODATION OPTIONS
Yuma's House: $30/night for private room with shared bath. $20/night bed in 4 person dorm and shared bath. The location is great as is right next to the dock where the speed boats drop you off. I found there to be too many rules for my liking and move to another accommodation.
Sea & Sun Guesthouse: $32-$75/night depending on if you have private bath and air conditioning. This was my favorite place I stayed on my trip as the owners are very friendly and I found to be a good value for all that is included. Guests are able to use bikes, kayaks and snorkel gear for free and coffee is provided.
Jeremiah's Inn: My friends stayed here and was a cheaper option with very nice owners.
WHERE TO EAT/DRINK?
Wish Willy Bar & Grill – Delicious bbq fish, conch and lobster. $2 Cubra Libre
Andrew's Cart: Andrew is known all over the island and sells meat pies and a variety of delicious cakes. He yells "I'm Here! I'm Here!"
Lazy Lizard: Restaurant, bar and local hangout spot on the water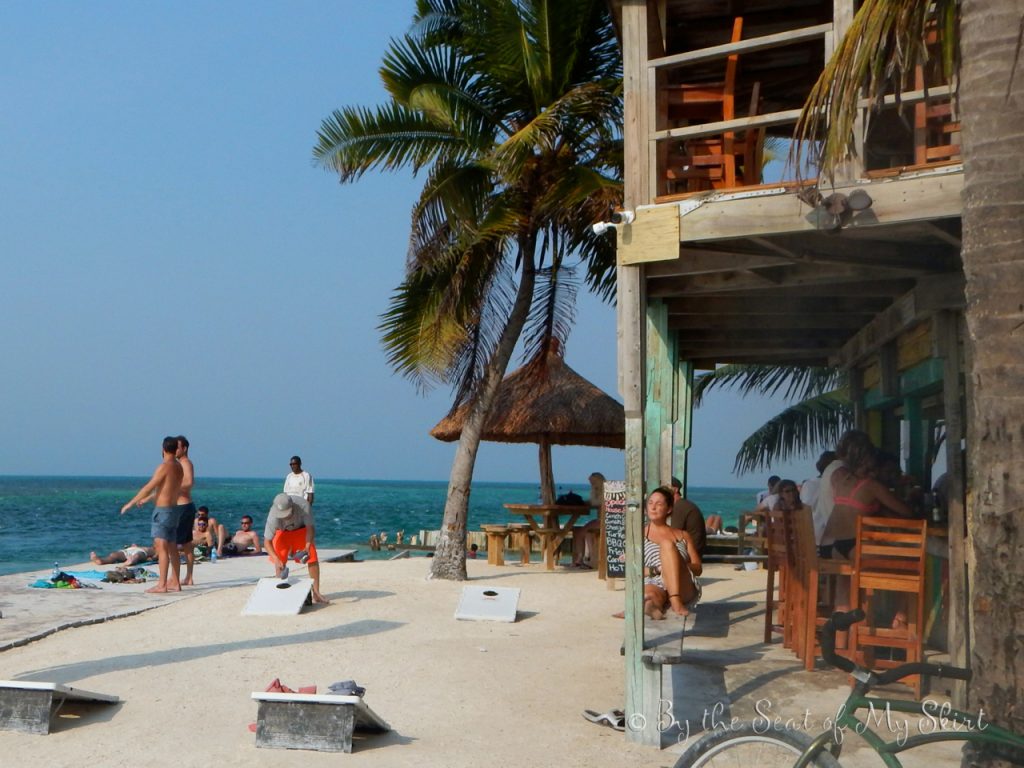 WHAT TO DO IF THERE IS NO WIND?
Scuba Dive – Divers come from all over the world to explore the Blue Hole
Kayak around the island, explore the mangroves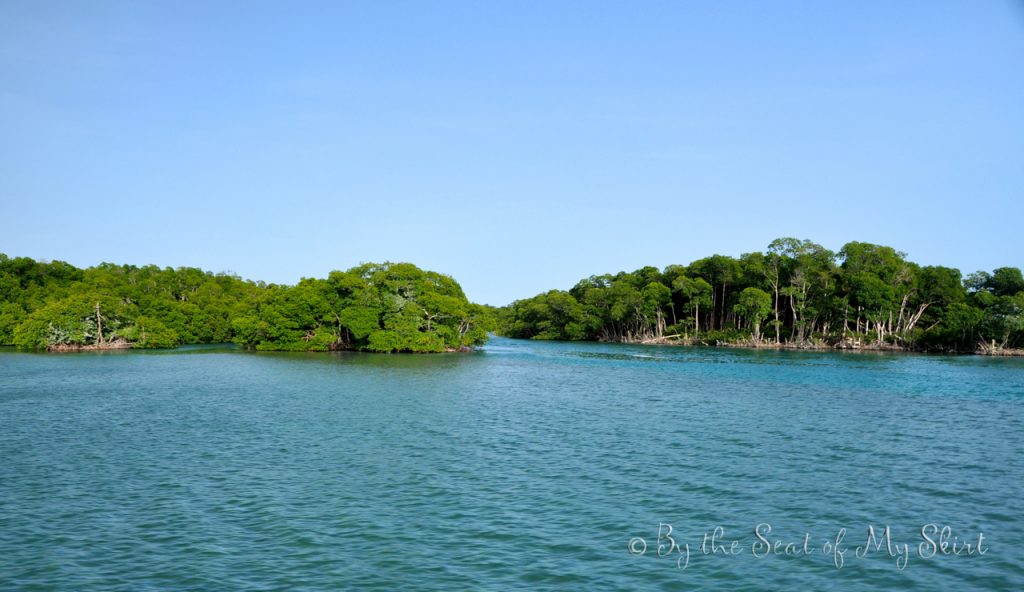 Explore Actun Tunichil Muknal (ATM) Caves
Visit Guatemala! Only a short ride to Mayan Temples in Tikal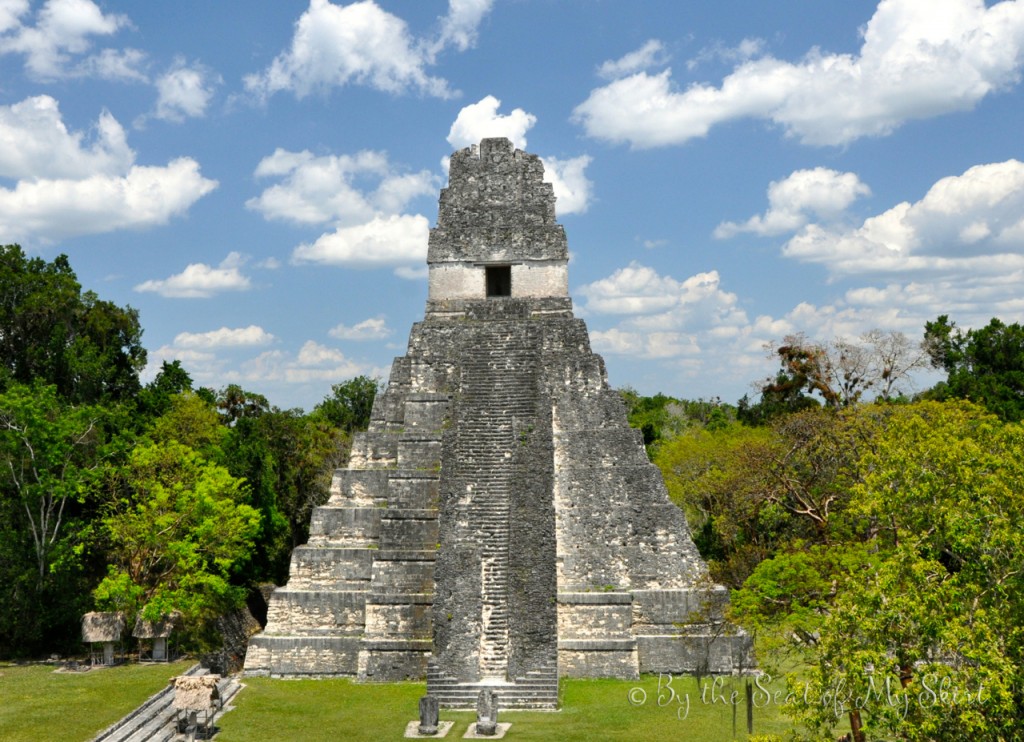 Sailing trips with Raggamuffin Tours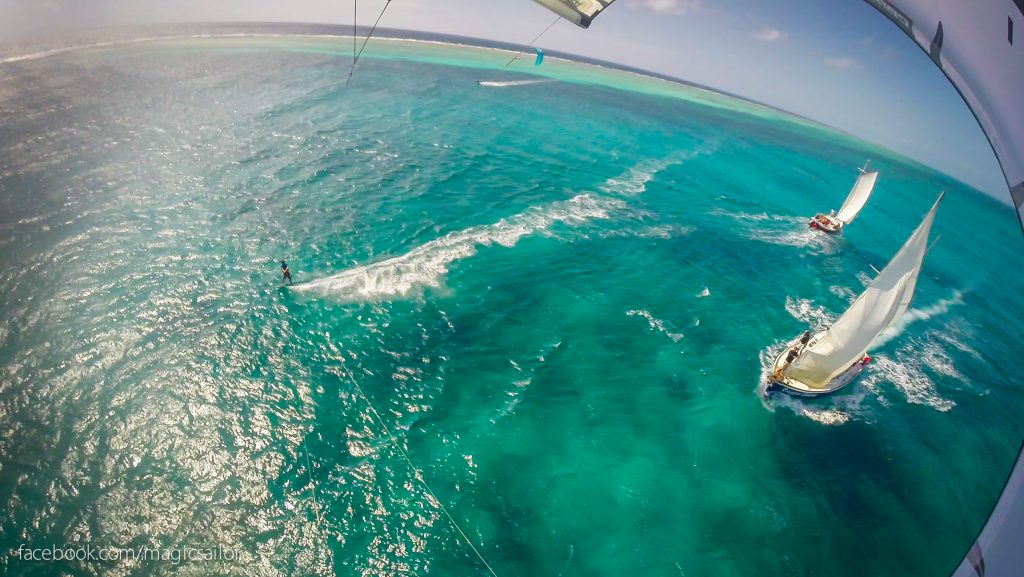 To see more photos of Caye Caulker CLICK HERE.
Tags: Belize, Caribbean, kiteboarding, kitesurfing, Scuba