Europe
,
Spain
— By
Kelly
on April 25, 2015 4:54 PM
What could be more fun that a tomato war? My friend Tanvi could list 100 things she would find more fun than getting pelted by exploding over-ripe tomatoes … but for me the opportunity to participate in "the worlds largest food fight" filled me with delight!  I had already planned to be in Spain during this time, so it was a no brainer that of course I HAD to experience a tomato war. The annual festival occurs the last Wednesday in August, and is the single reason anyone would ever visit the tiny town of Buñol, near Valencia, Spain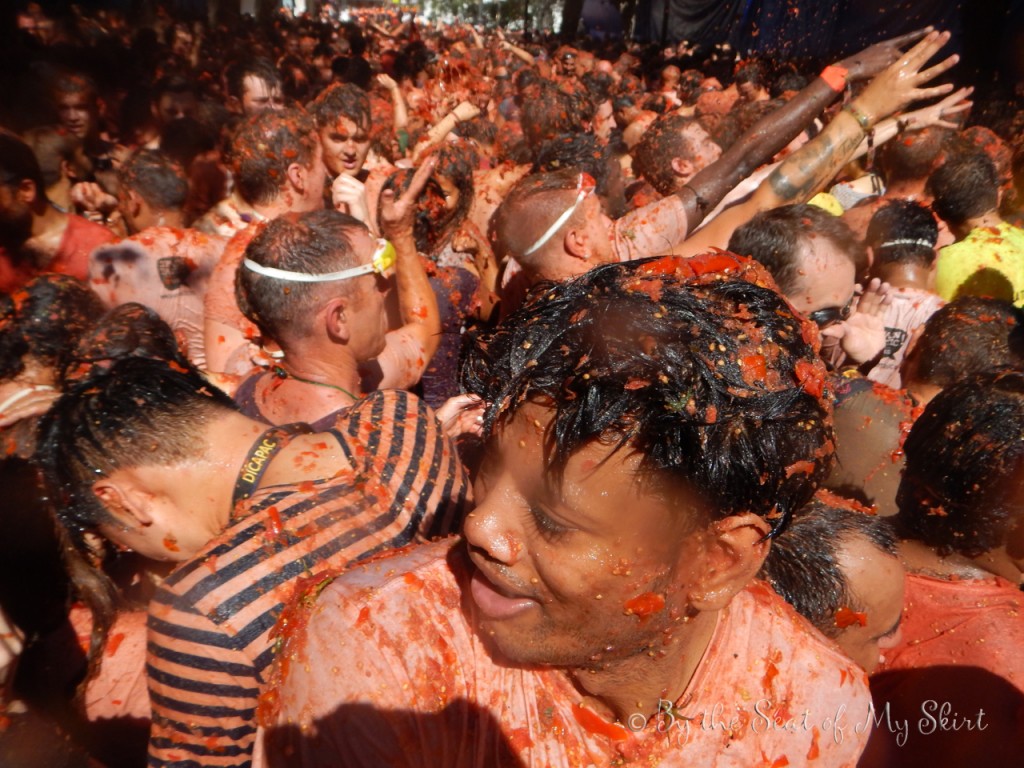 My friend Aine and I were part of the 30,000 participants from all over the world come to fight in a battle where more than one hundred metric tons of over-ripe tomatoes are thrown in the streets. Why did we all do this? Just for the fun of it!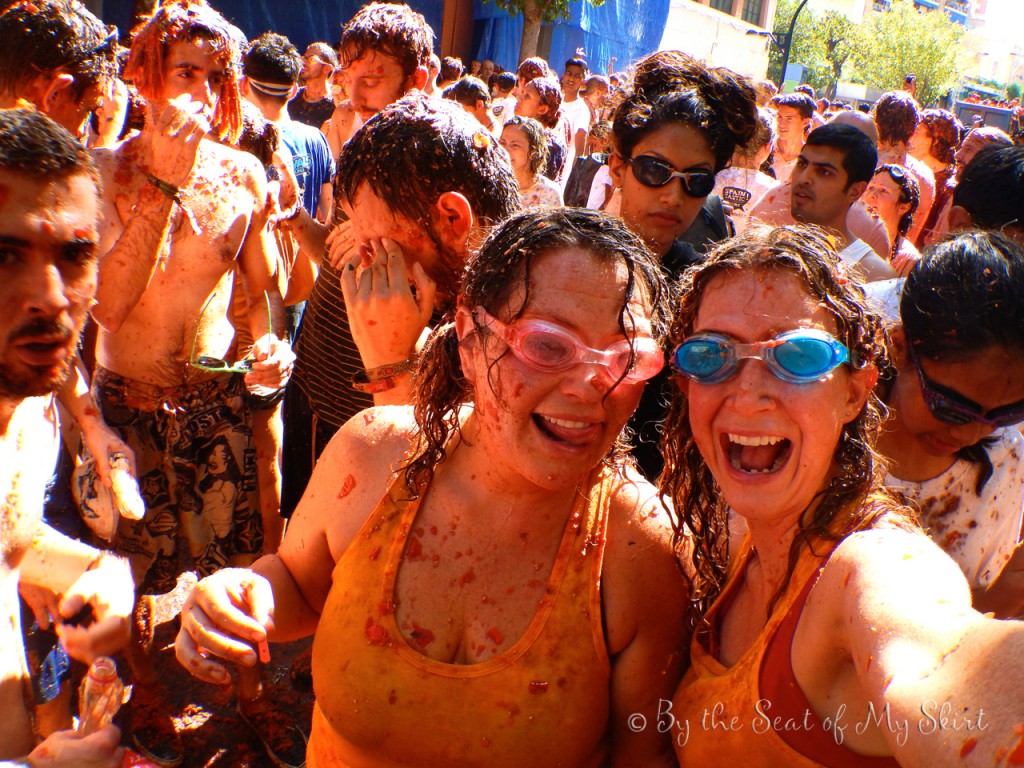 At around 11 a .m., Tomatina begins. A ham is placed on top of a large greased pole. The tomato fight can only begin once someone is able to climb to the top and bring it down. Trucks haul the bounty of tomatoes into the center of the town, Plaza del Pueblo. The signal for the beginning of the fight is firing of the cannon, and the chaos begins. The only rule of the fight is to squash each tomato before throwing. I can tell you that not everyone followed the rules and getting hit in the face with a whole tomato is quite a shock. Most everyone was wearing goggles as yes as you would assume tomato juice in the eye doesn't feel great.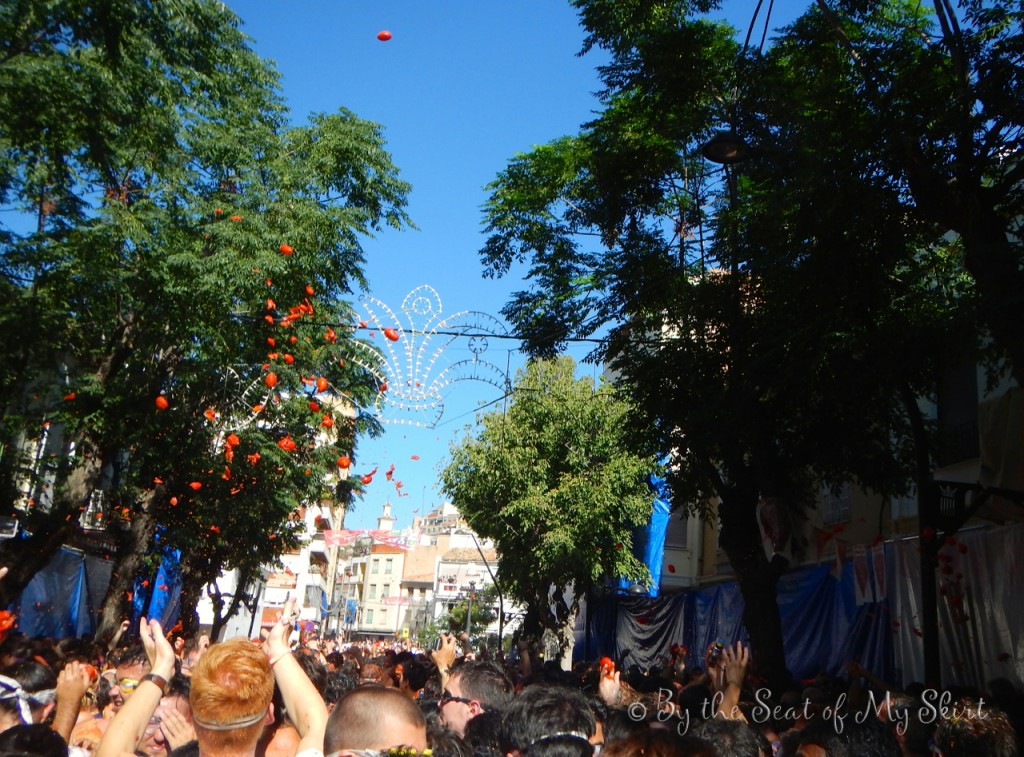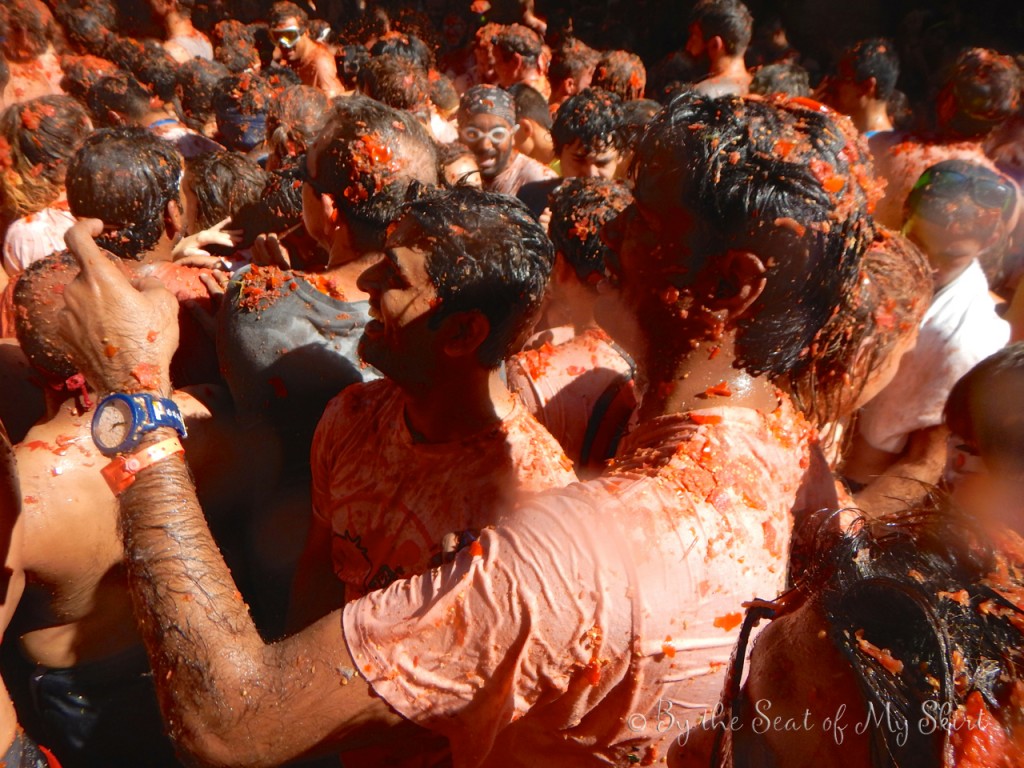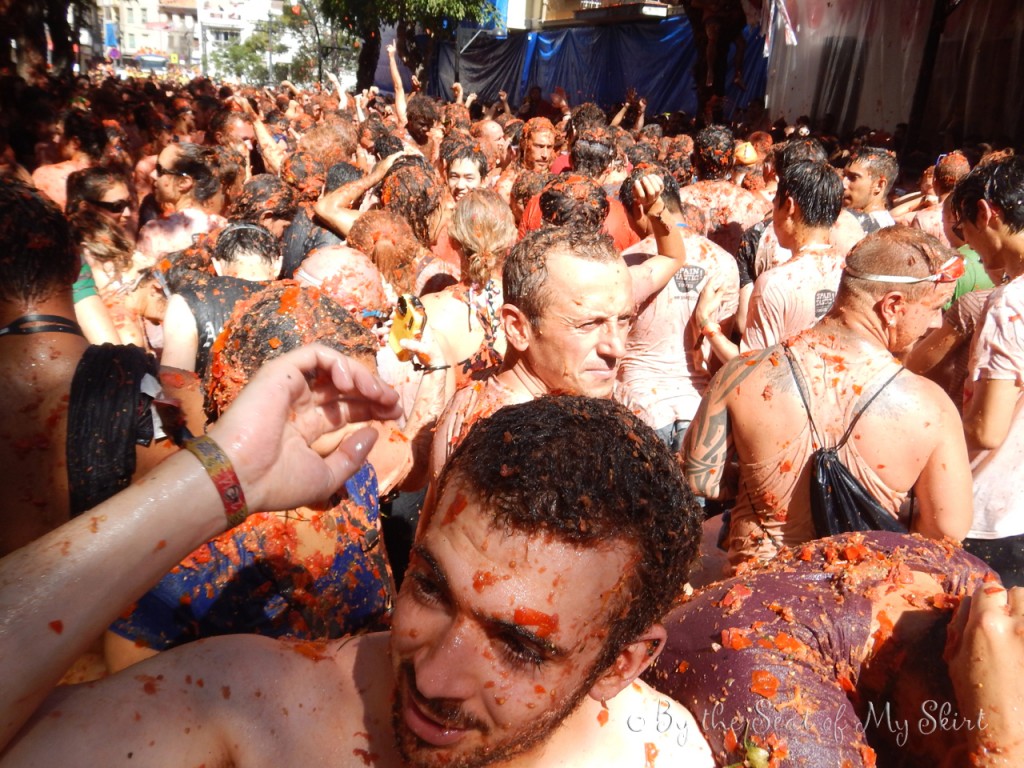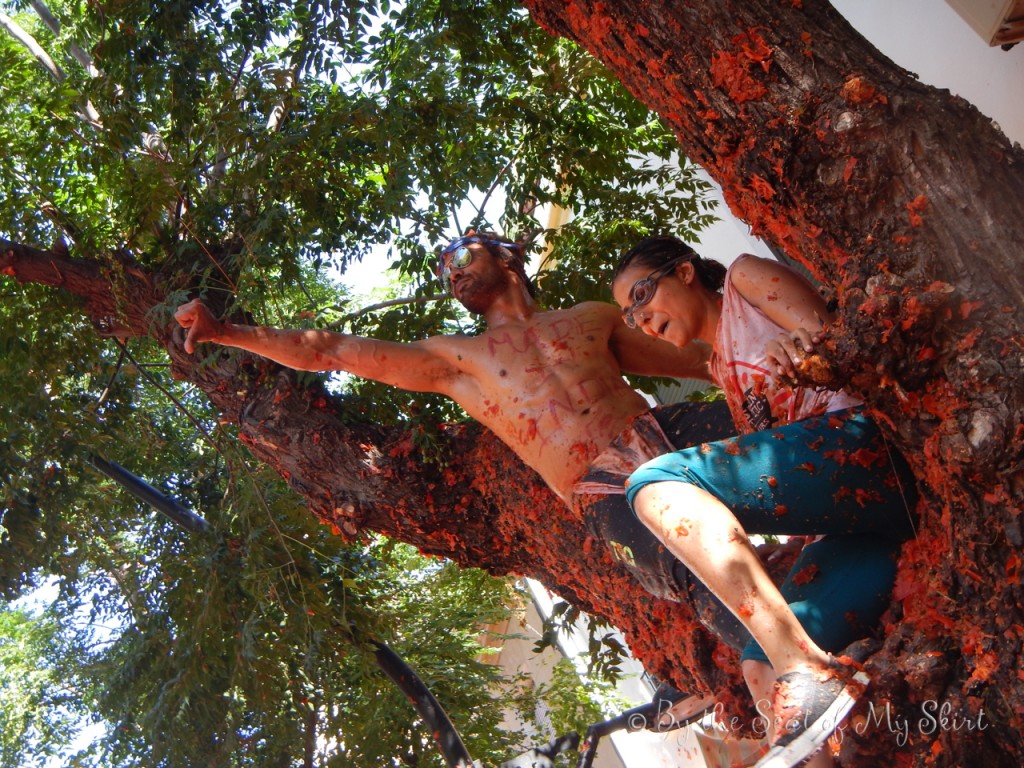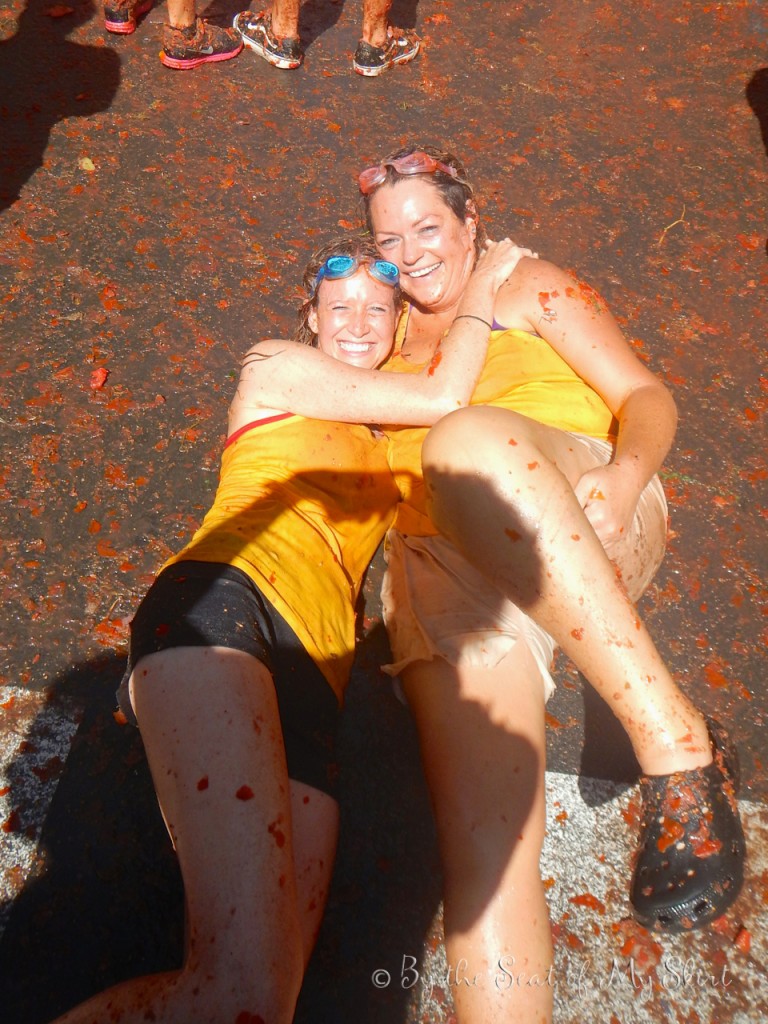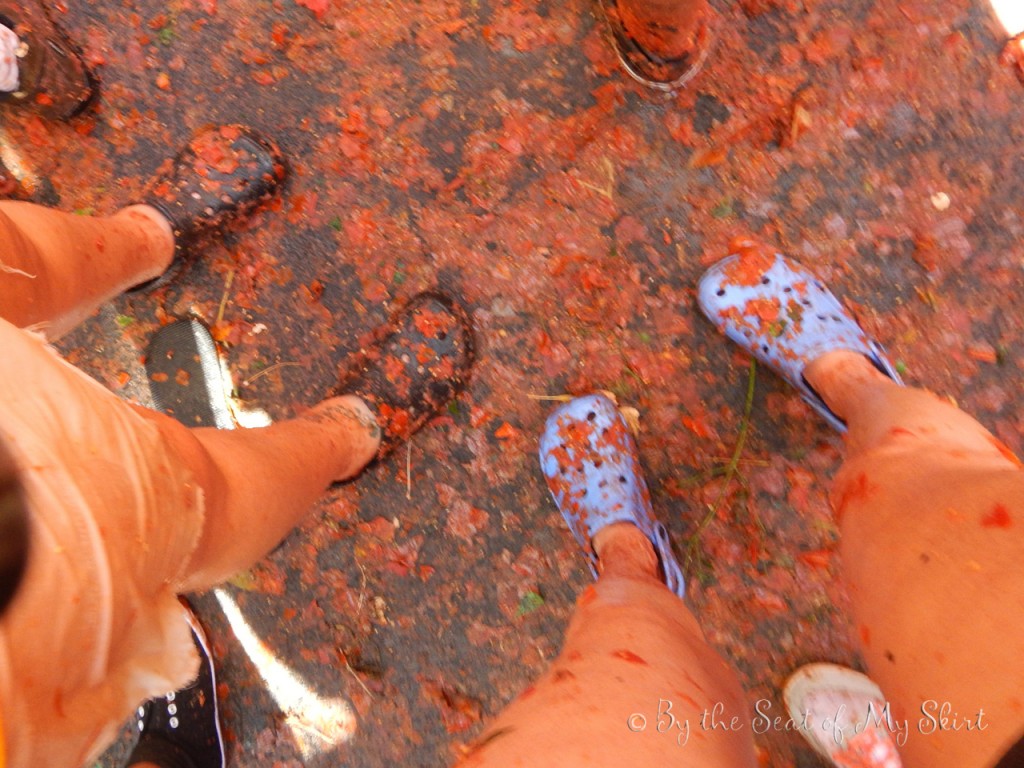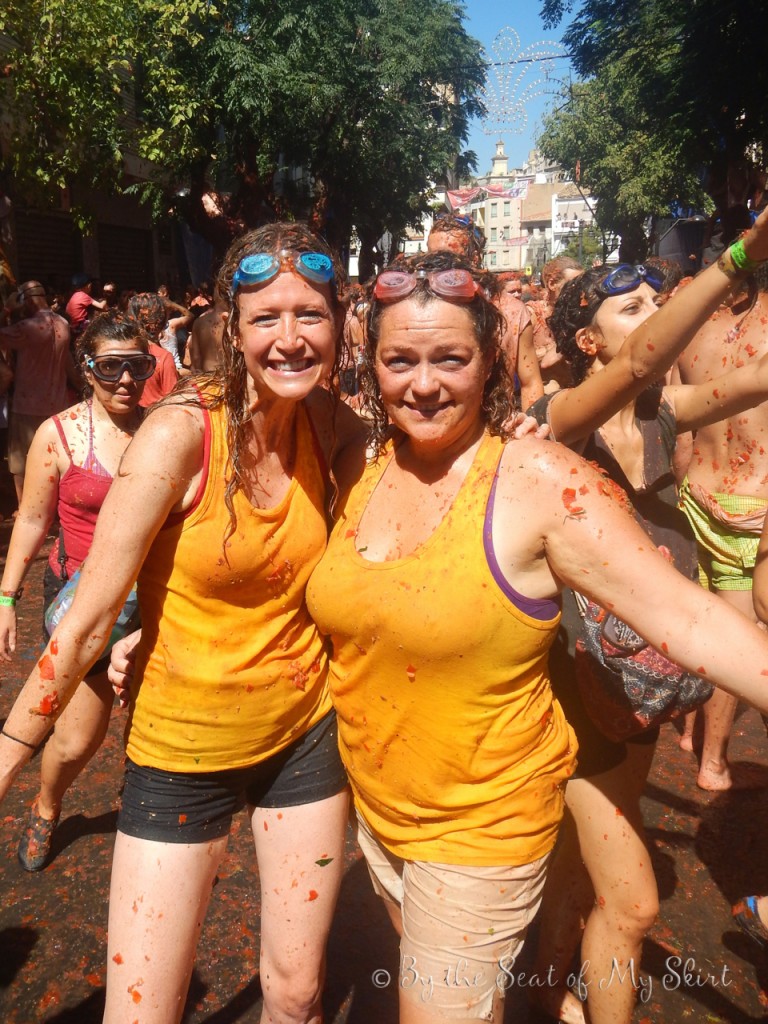 Somewhere between one- two hours, the cannon is fired signaling the end of the fight. Participants then line up for a "shower" which involves getting sprayed down by a high power hose.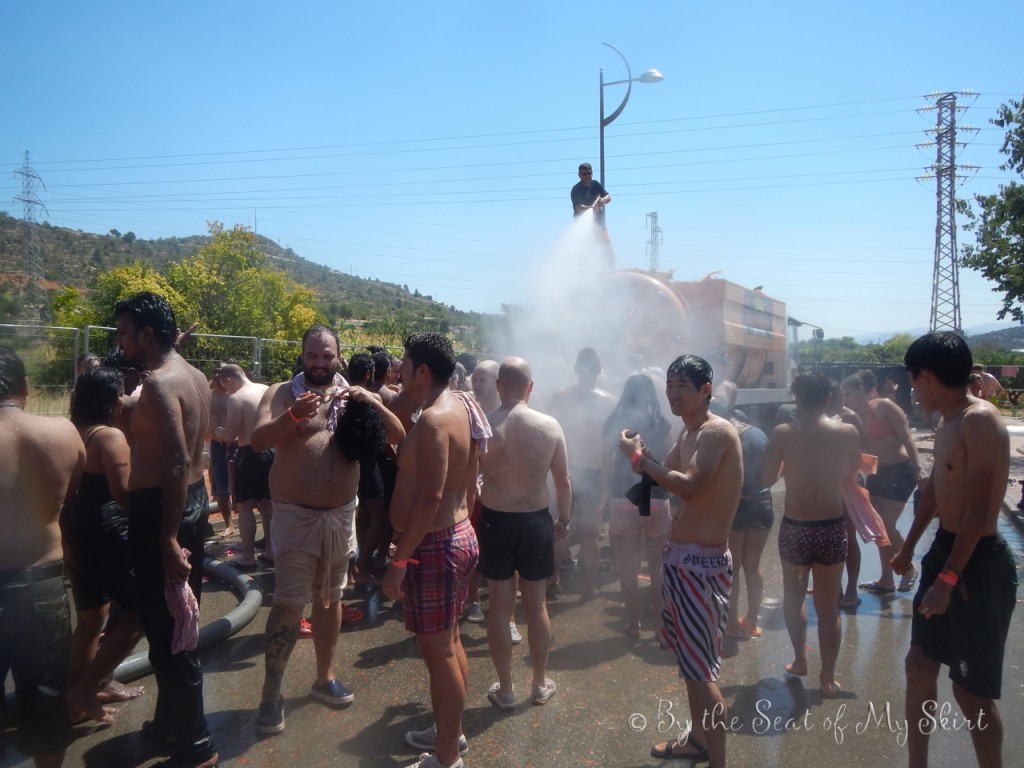 Participants are served Paella from the world's largest paella pan. Music, drinking and dancing fun is had by all until the buses arrive to take everyone back to Valencia.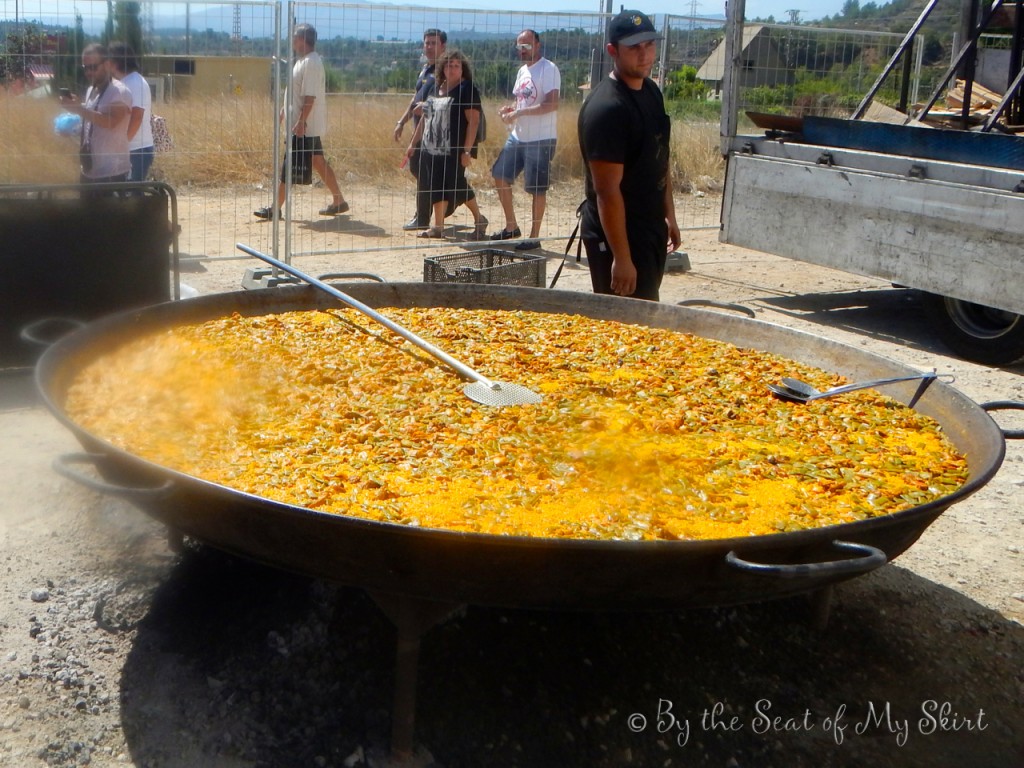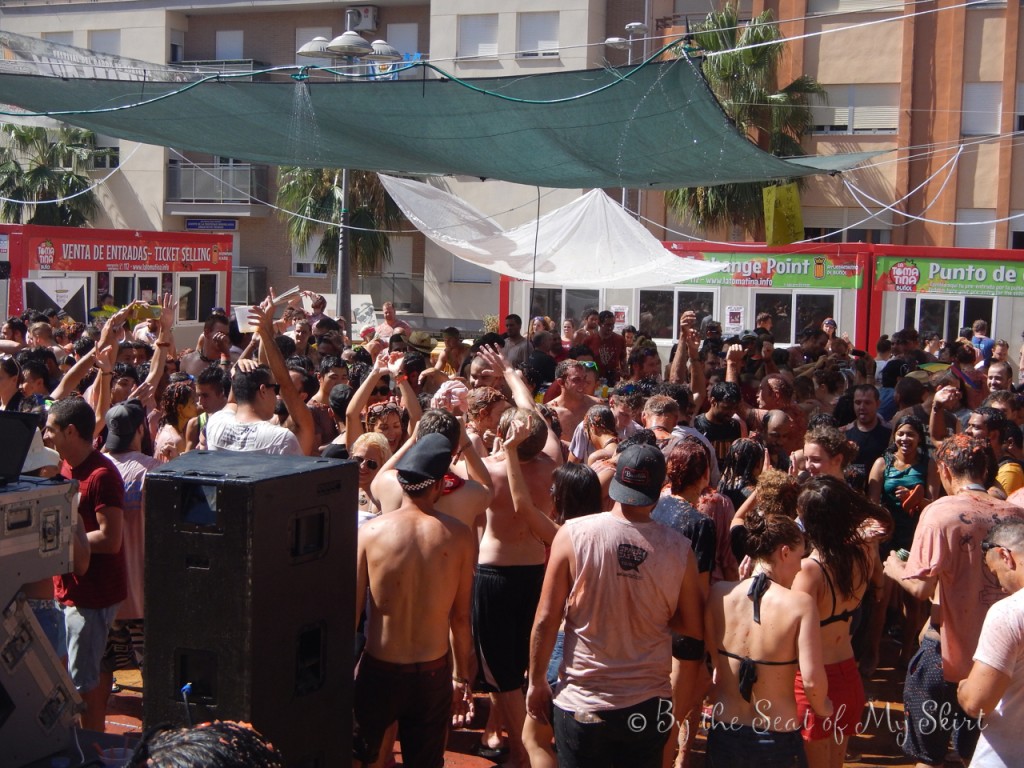 Sound fun to you? Purchase tickets for the next tomato war!
To see all photos from Tomatina CLICK HERE!
Tags: Europe, spain, Tomatina, Valencia