Switzerland
— By
Kelly
on October 30, 2014 3:42 PM
So you are visiting Zurich and you want to get out of the city and go on a hike? With the alps in view, there are so many trails to choose from, it can be overwhelming deciding where to go. I have had the pleasure and good fortune to go on many hikes around Switzerland, each one recommended by a local and each beautiful in their own way. This past summer, my Swiss friend Anita suggested that we go on a hike near her village and spend the night in a hut on the mountain. I absolutely loved this idea and we spontaneously went the next day there was good weather.
From Zurich I took a train about an hour to the small village of Ennenda, near Glarus and the lake of Walensee. From there we took  a cable car up 1000m to Aeugsten, where there is a small hut that serves food and has beds for rent overnight.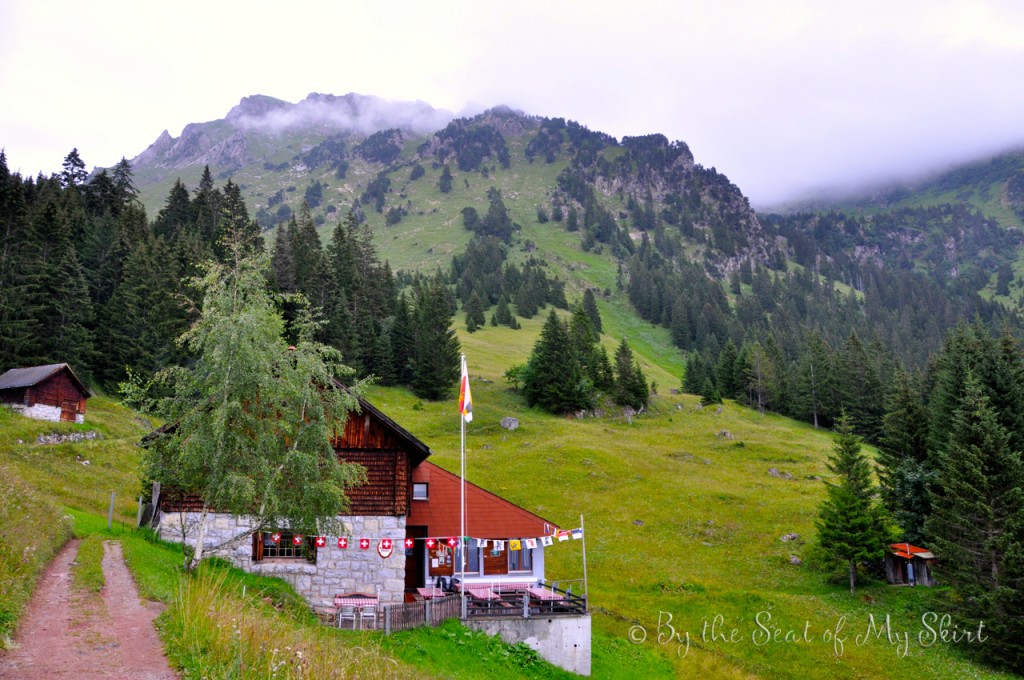 Even if you didn't want to hike, I would recommend taking the cable car up and have a beer or lunch at the Aeugstenhutte. The panoramic views at this elevation were gorgeous, but only got better as we began the steep climb up to Schwarzstockli at 2385m.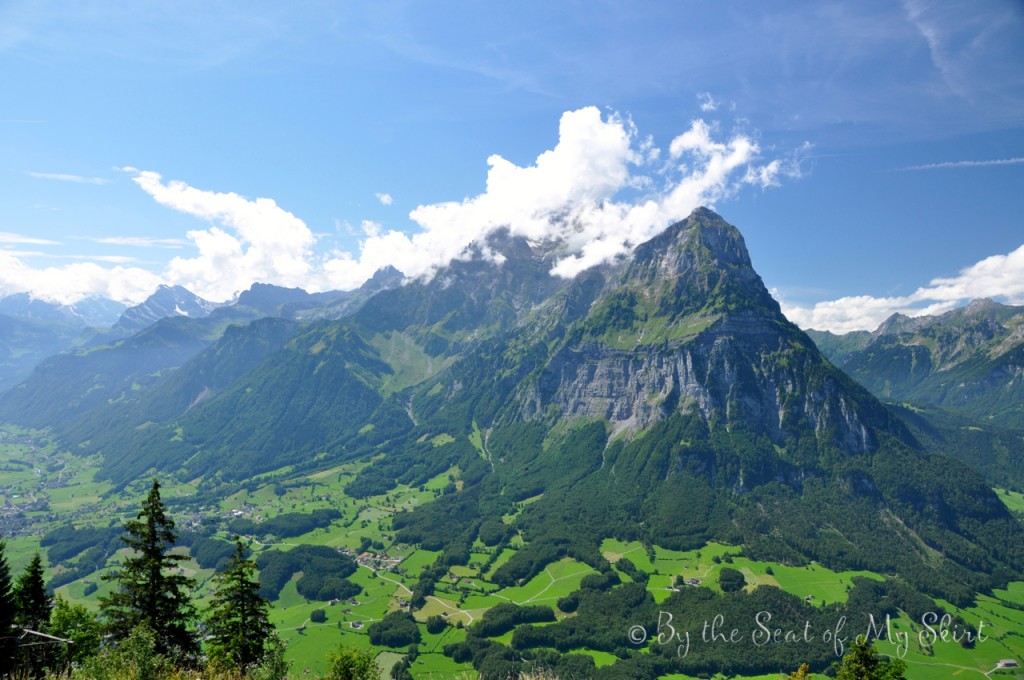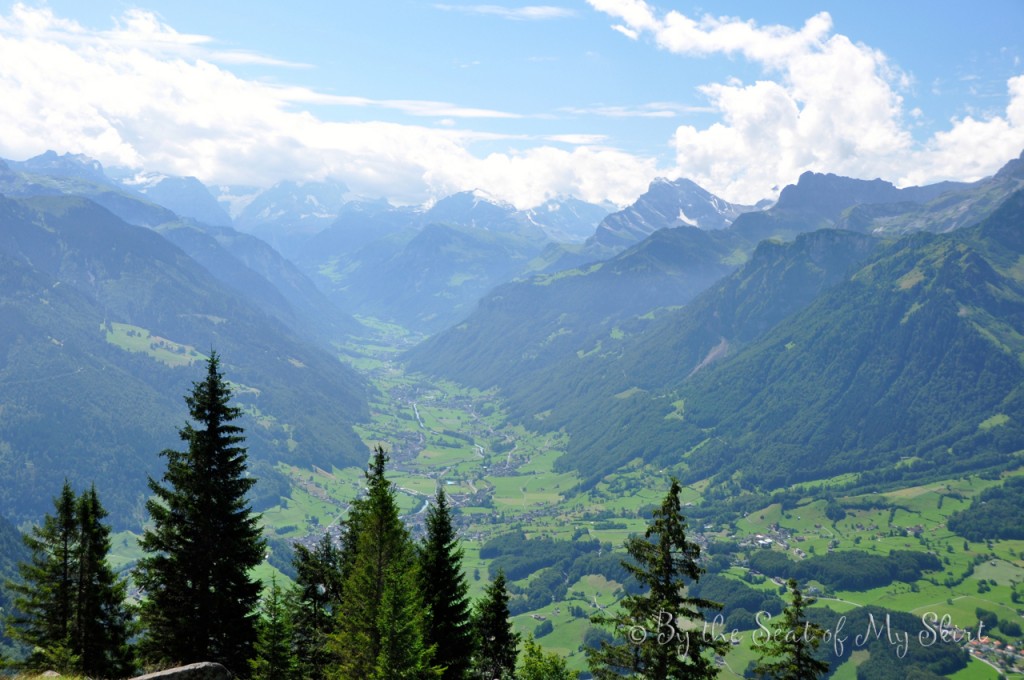 Fresh water break.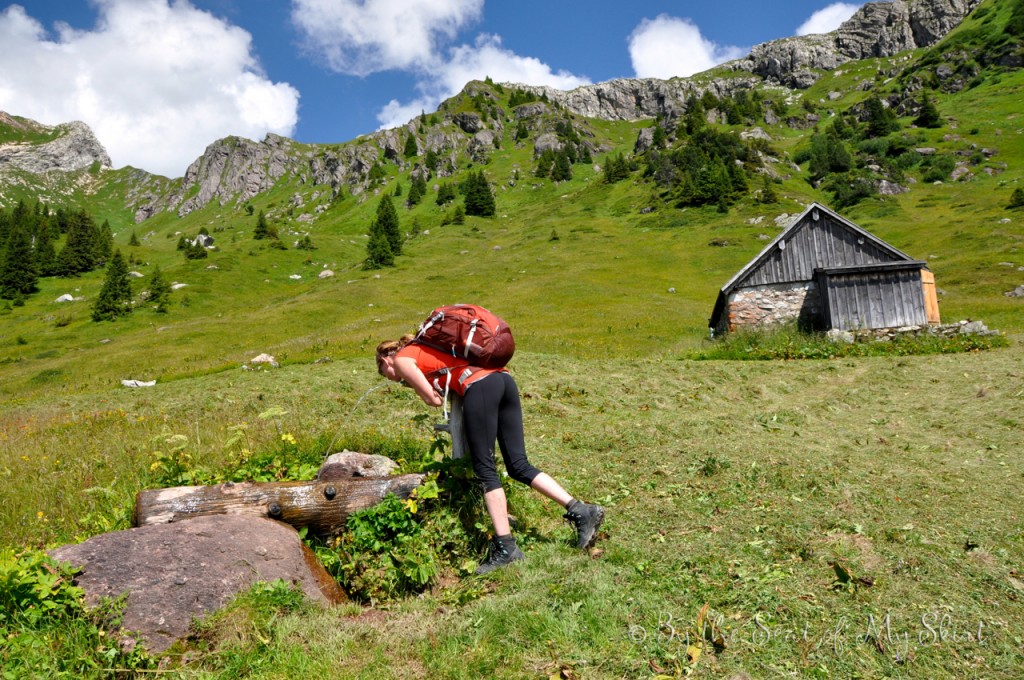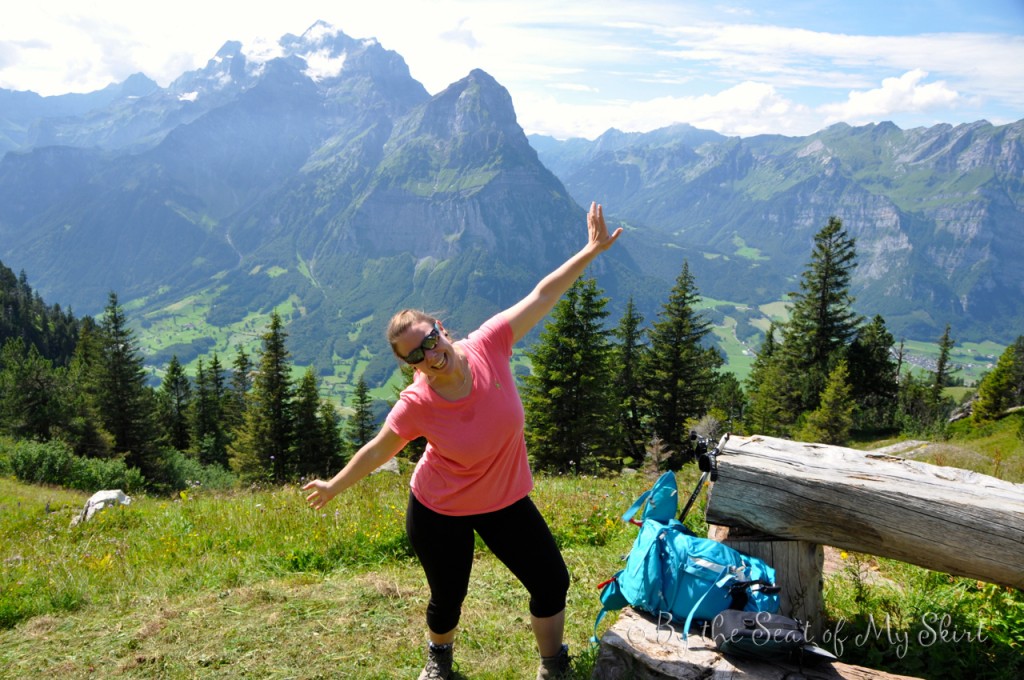 Easy to follow trail markers.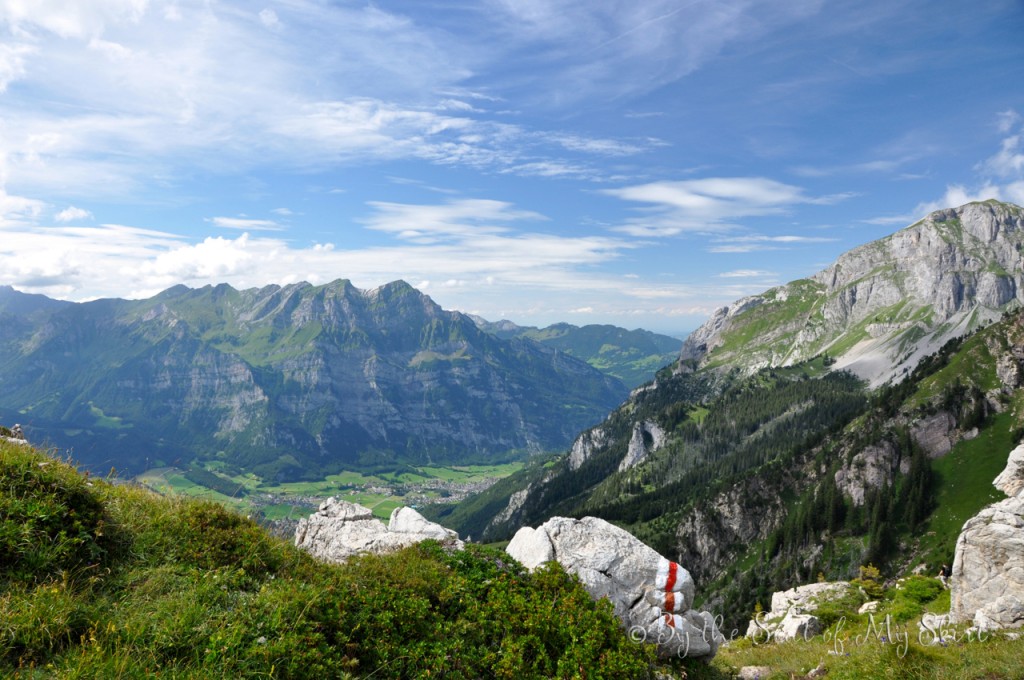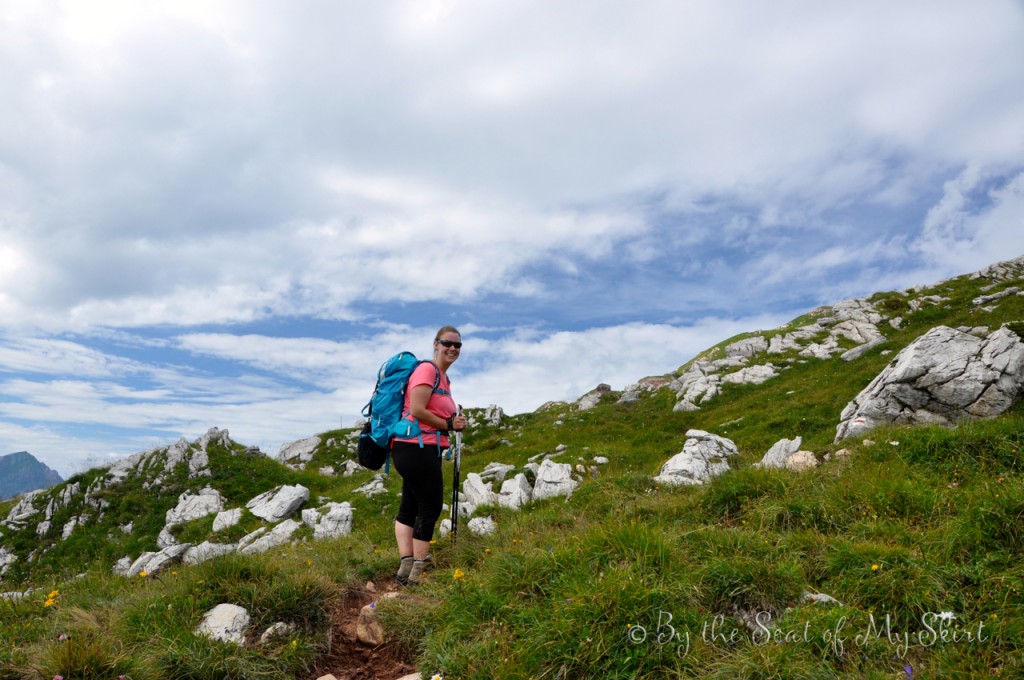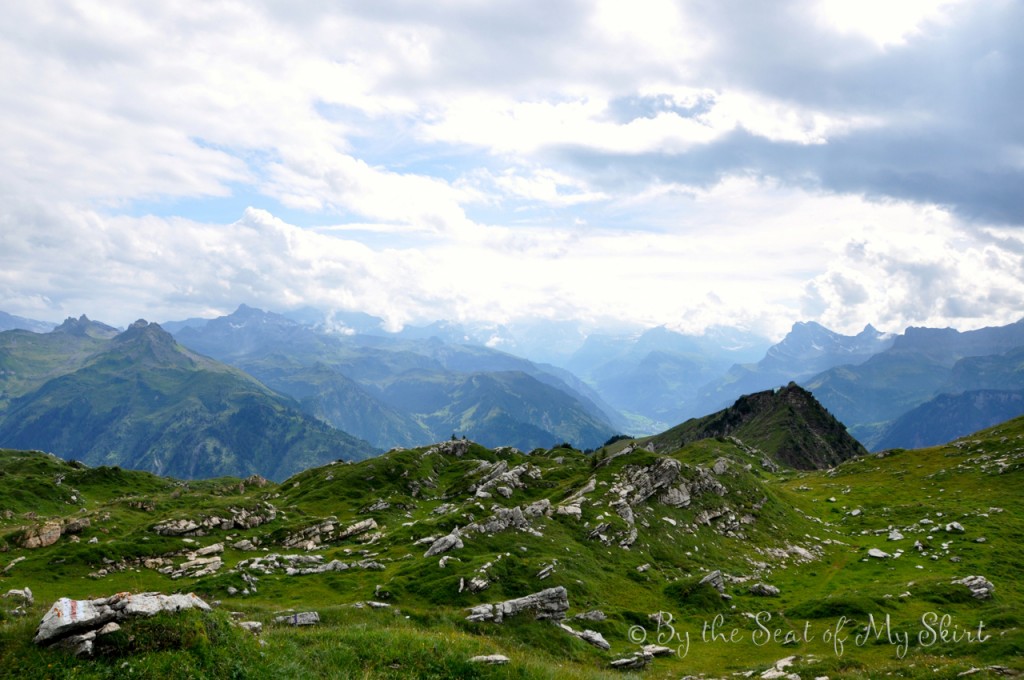 Goat and cow encounters.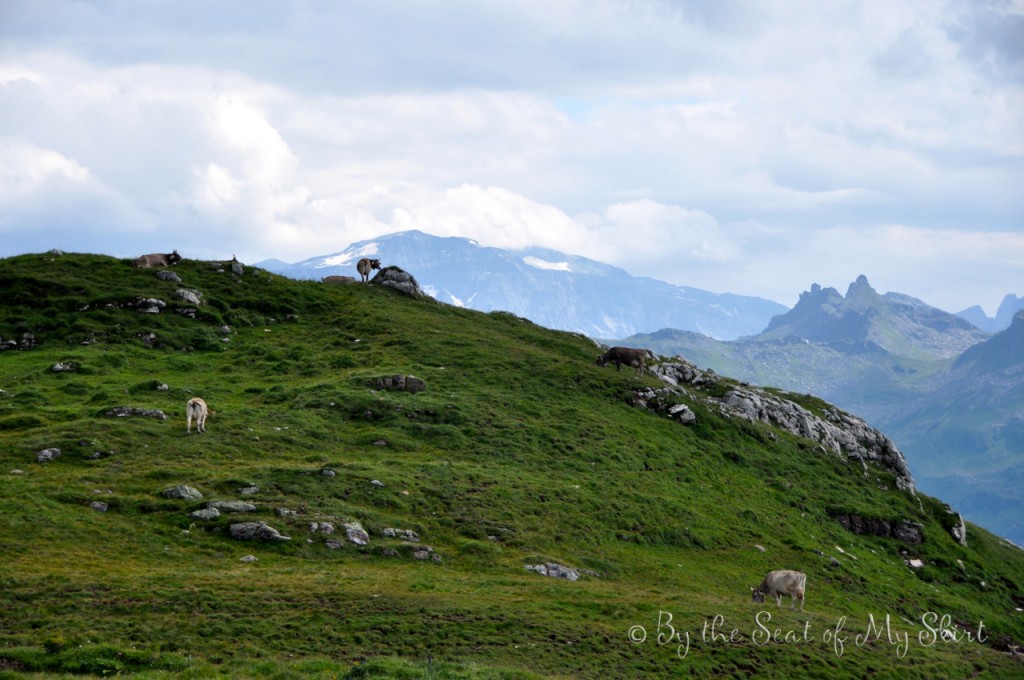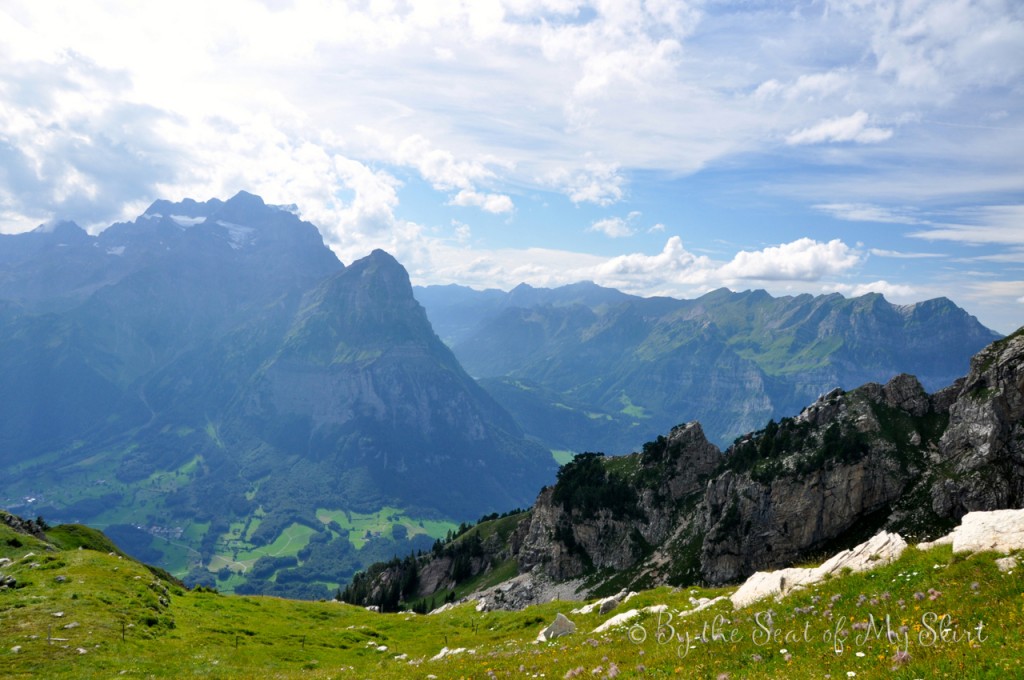 xx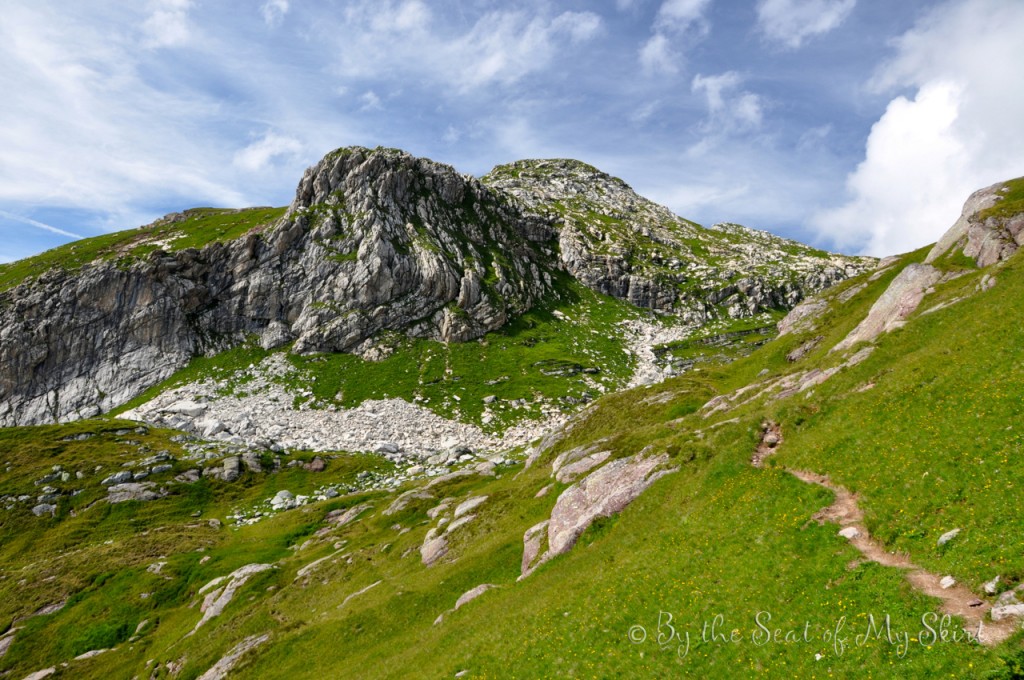 xx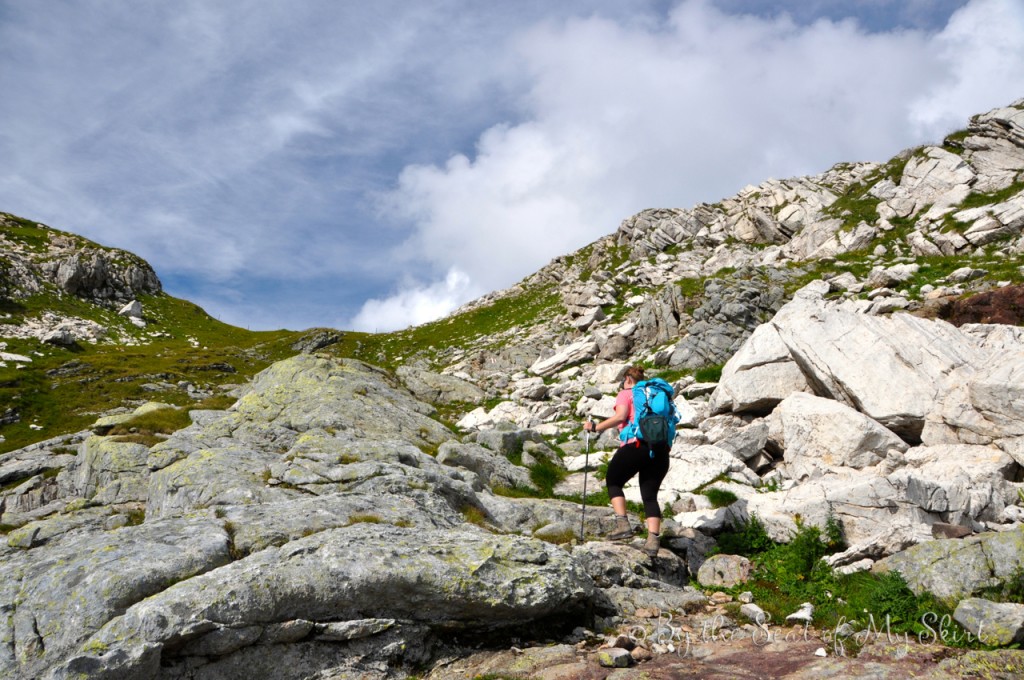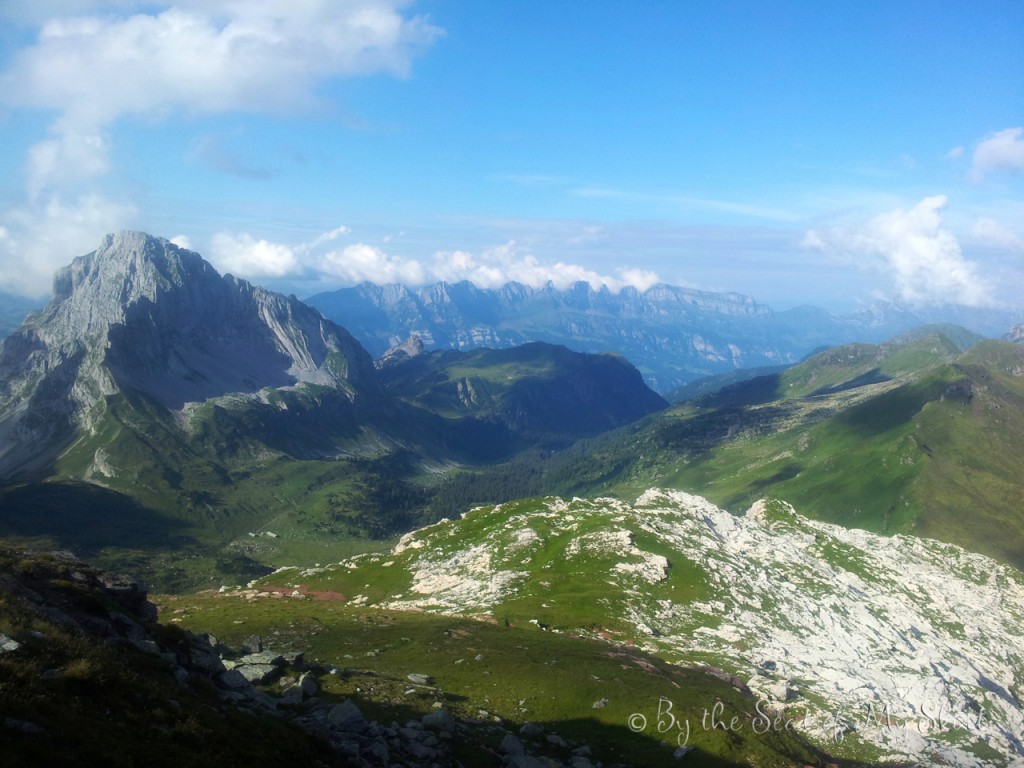 It took us about 4 hours to reach the top. Cheers!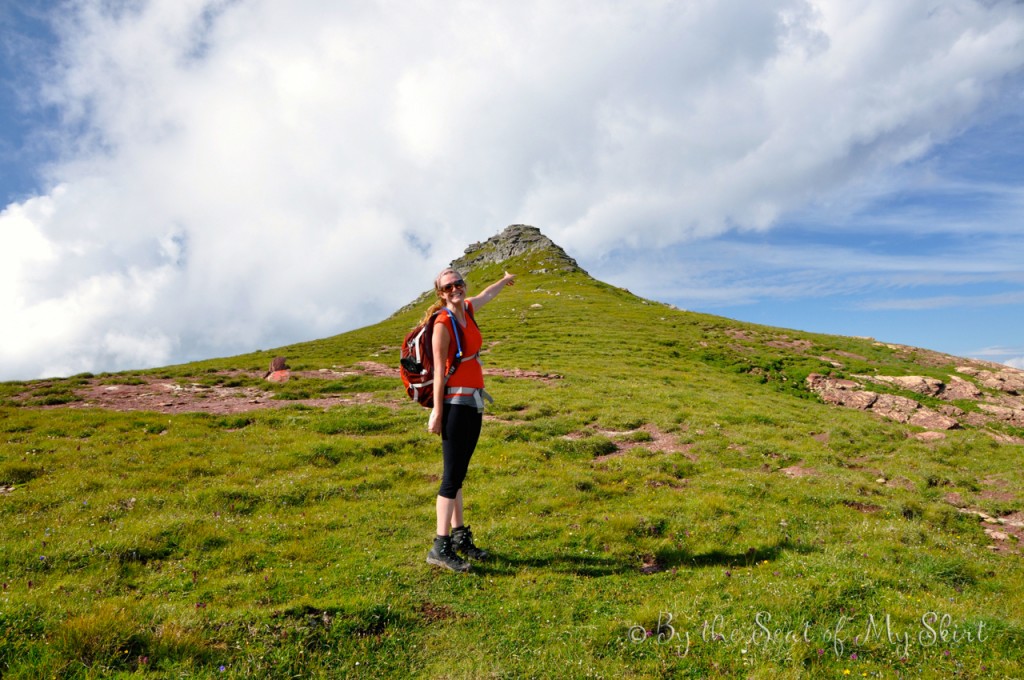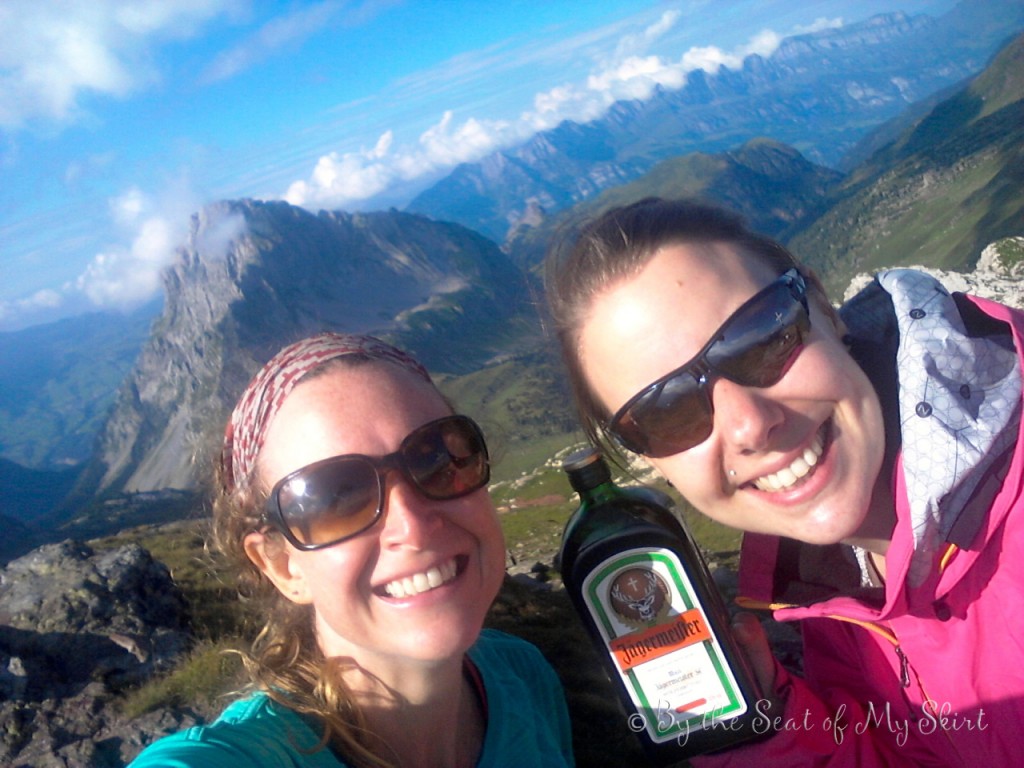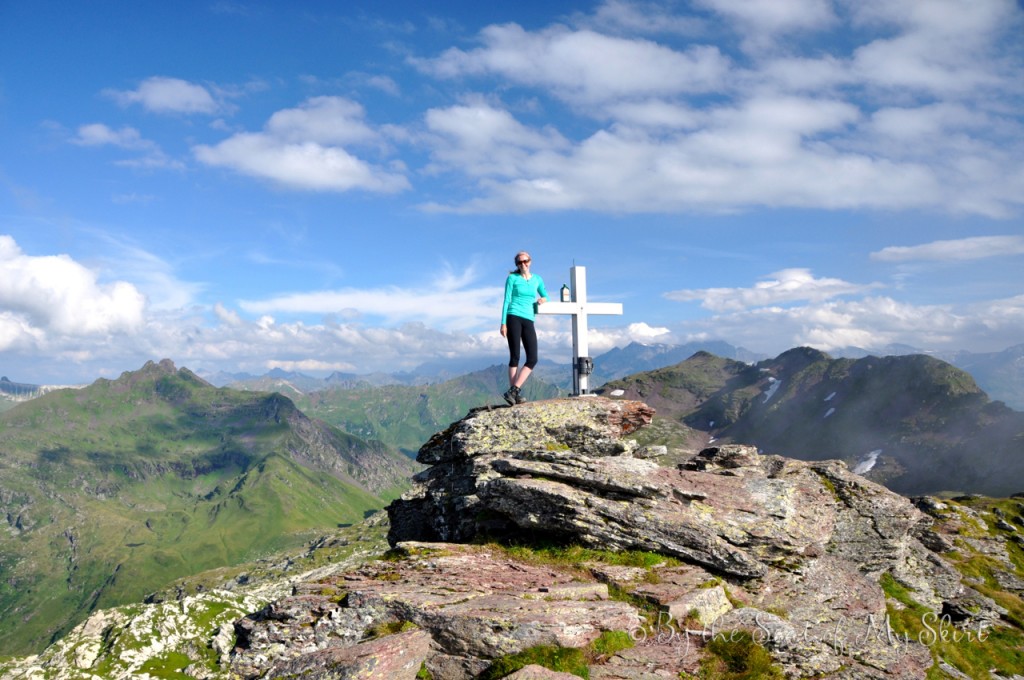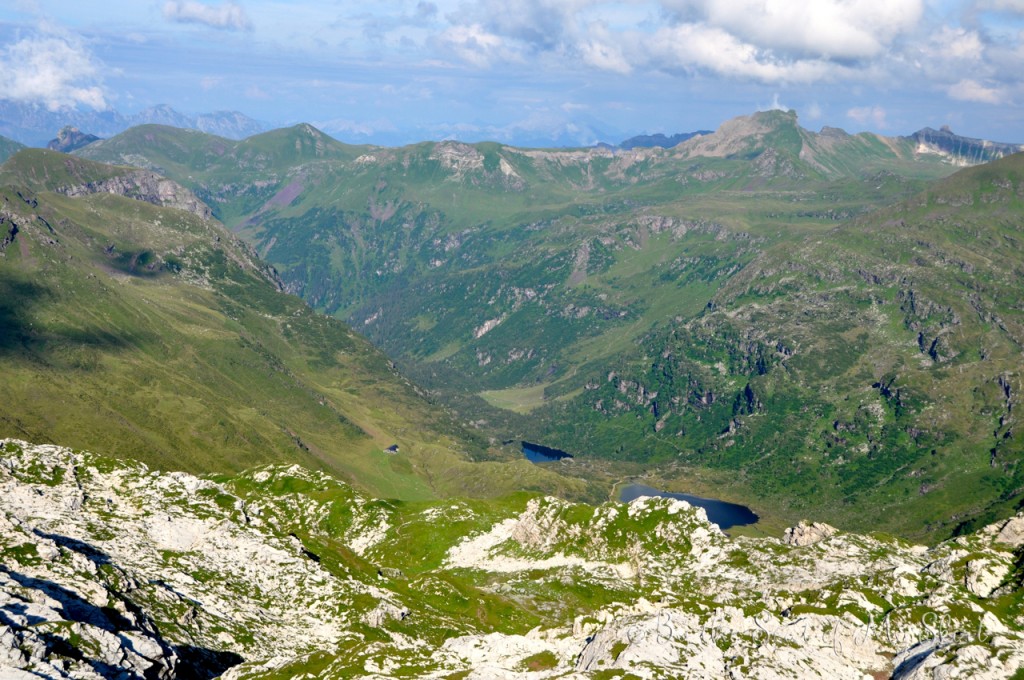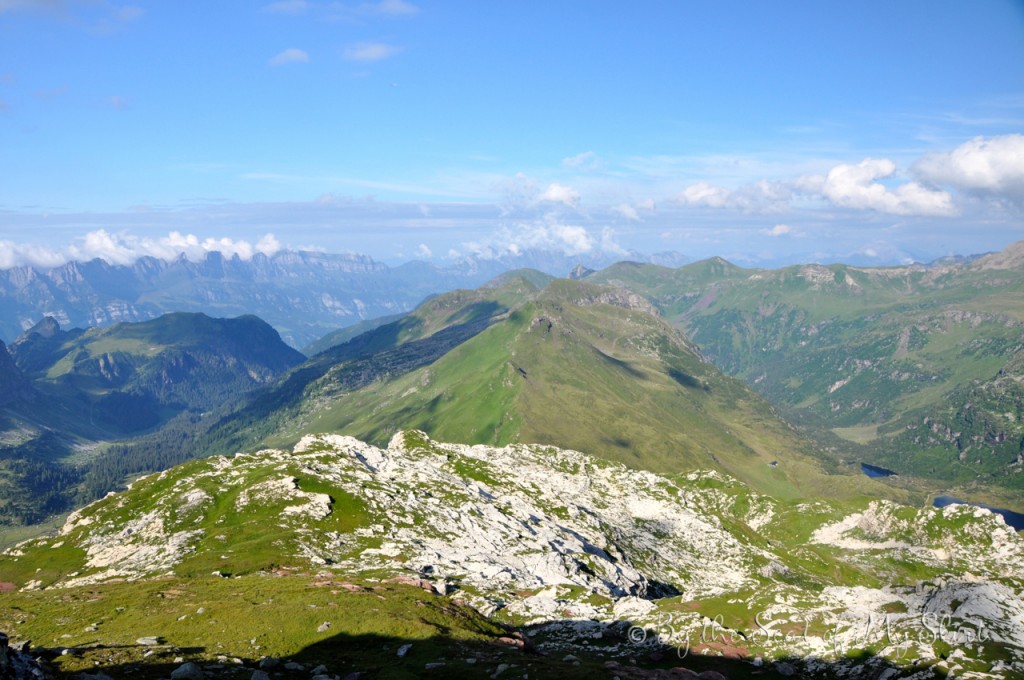 Glarus rock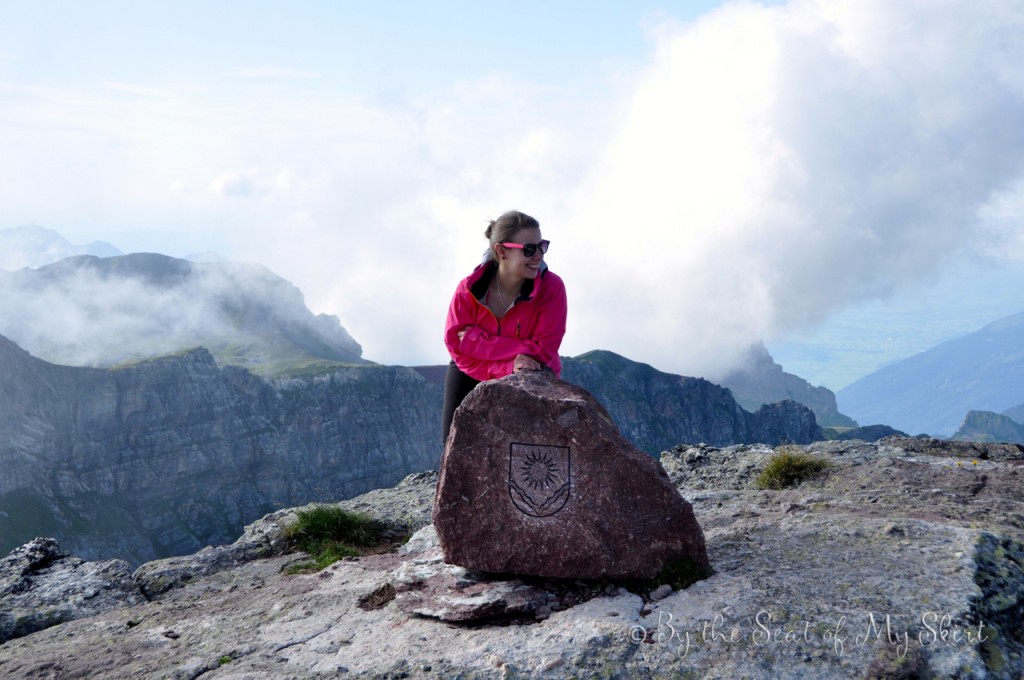 Time to get off the mountain when the fog rolls in and it looks like it could rain.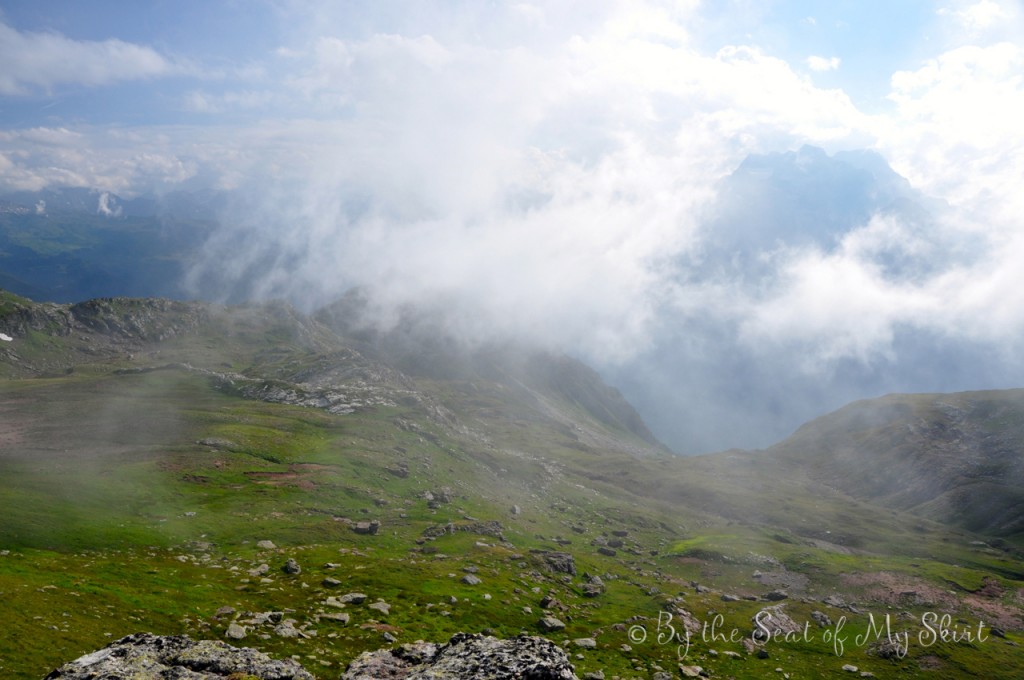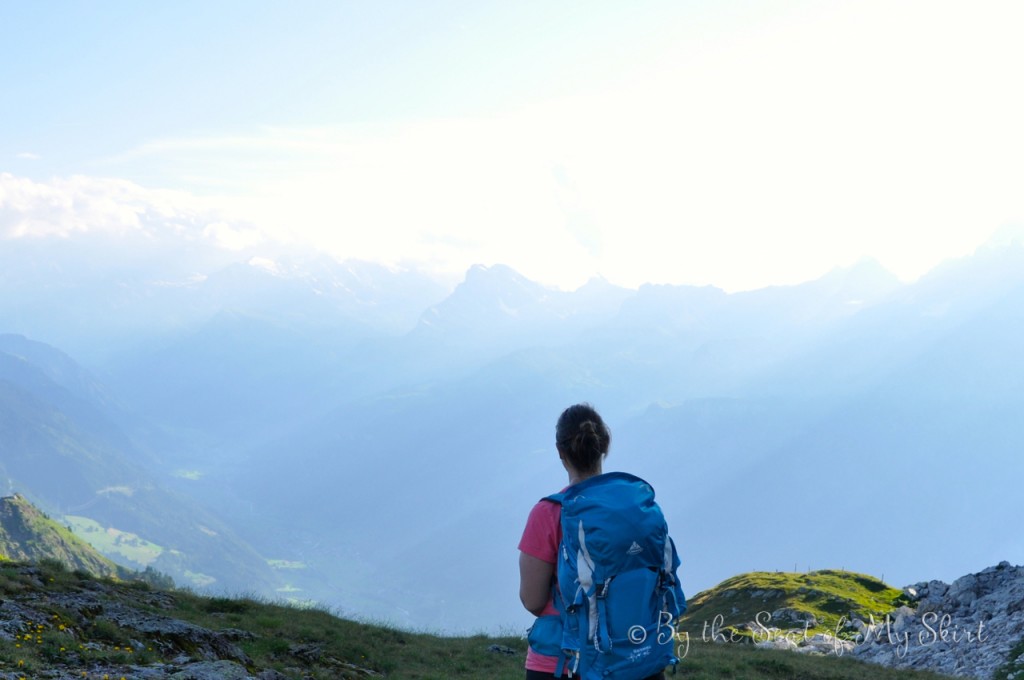 It took us about 2 hours to get back down to the hut.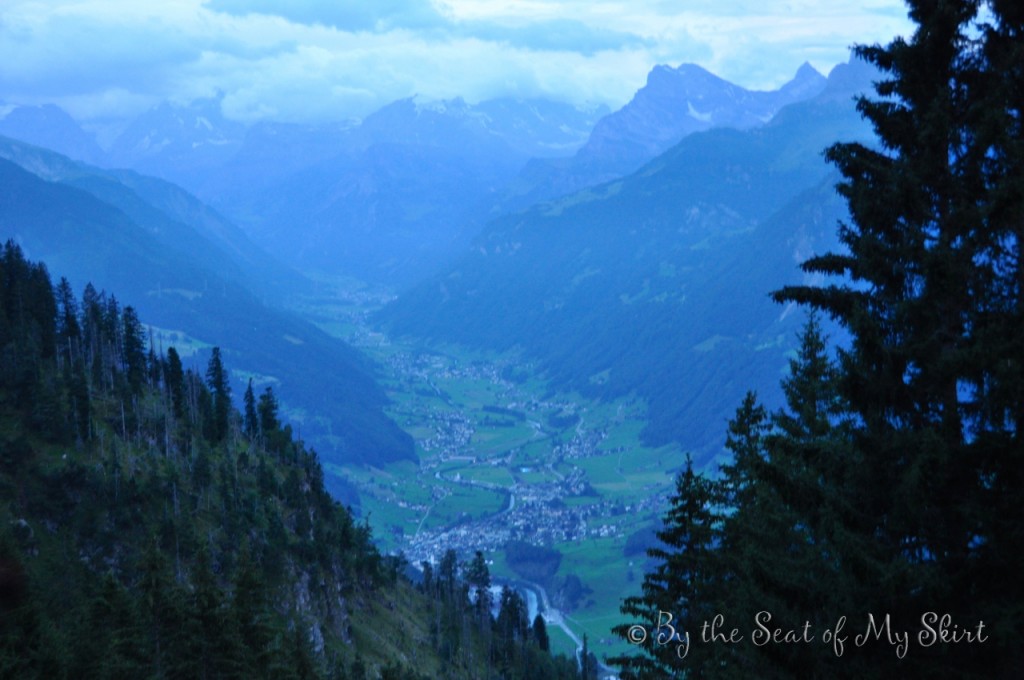 We stayed the night at Aeugstenhuette in Augsten at 1500m. The rustic hut was purchased by a group of young guys, friends of Anita's, who remodeled the hut and take turns living there during the summer and catering to their guests.
We had a few beers, antipasto and local cheese while we waited for the delicious dinner to be prepared. We were the only guests to stay the night in the hut that Friday night, but often on the weekend all of the beds are filled. The accommodation is basic, with bedding provided, and a small outhouse toilet close by. I very much enjoyed the hike and the night spent in the hut.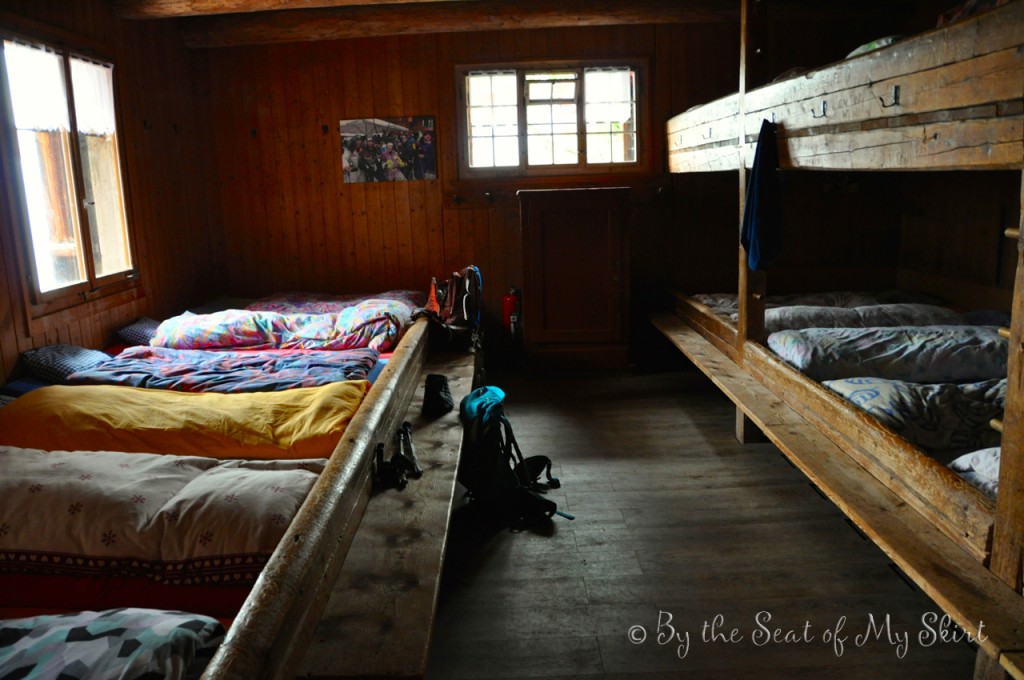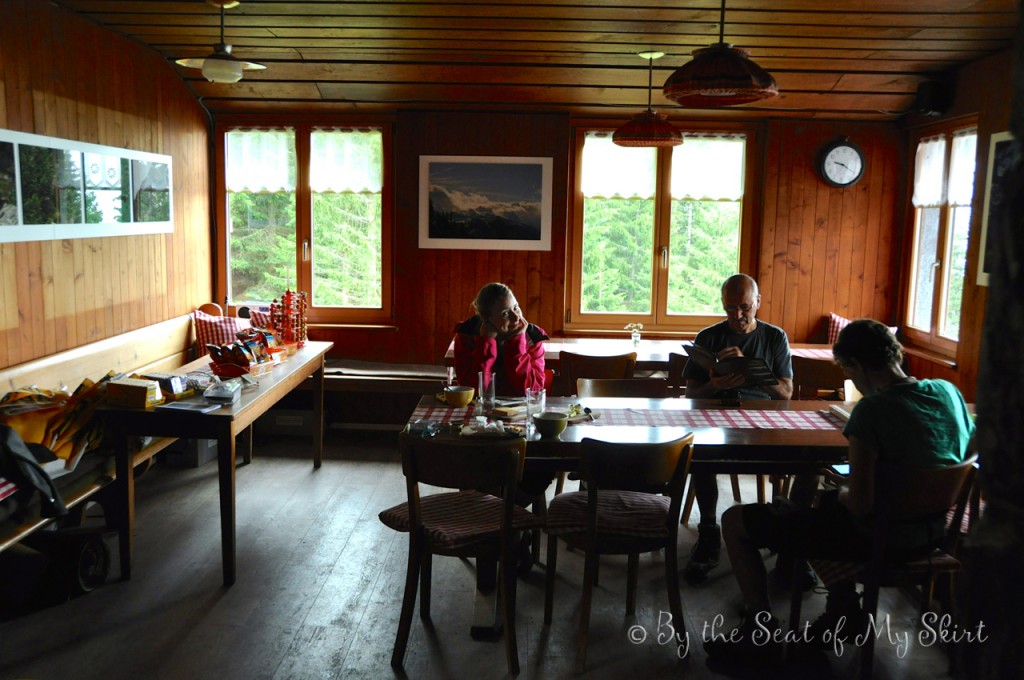 In the morning we had breakfast with a couple who had taken the cable car up to hike for the day, unfortunately for them, they were not blessed with good weather as we had been. One thing that is predictable is the unpredictability of Swiss weather. If you want to hike, you need to be flexible and spontaneous and know that just because the weather is nice in Zurich, it very well may not be in the mountains.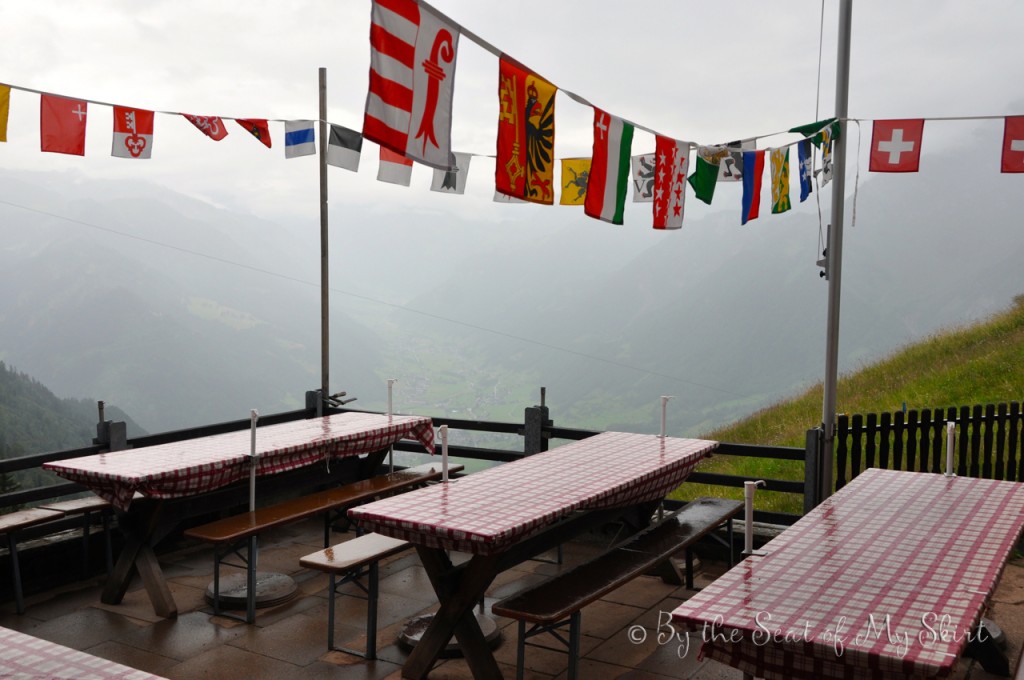 To see all photos from the hike CLICK HERE.
Tags: alps, hike, hiking, Switzerland