Corsica
,
France
— By
Kelly
on October 22, 2014 4:43 PM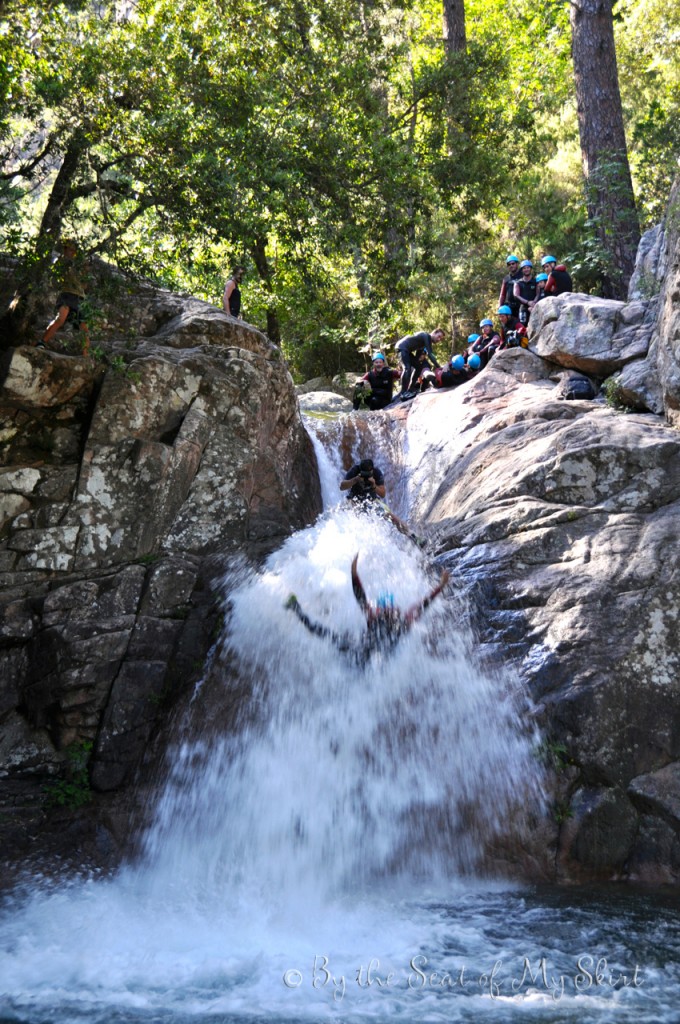 When I told a friend I was going canyoning while in Corsica, she asked "how canyoning is different to hiking?" At the time I didn't know the answer myself as I had only recently witnessed a group of canyoneers for the first time while I was exploring the gorges of the Solenzara River. I watched as one by one they zoomed down a powerful waterfall and then were sprung out from the force into a chilly natural pool. It looked like so much fun I wondered how this extreme sport had eluded me thus far, and knew I must experience for myself!
When I asked Tom if we could go canyoning, he of course  replied, "sure, why not, would be fun!" as like me he is always up for a spontaneous adventure! He assured me there would be lots of places on the island in which we could canyon together. Tom had already visited Corsica once before with a bunch of friends on a motorbike tour and knew his way around the island.
We discovered several canyoning companies in the middle of the island south of Corte. Near Bocognano, we went with a group to explore the canyon de la Richiusa, which is said to be one of the best spots for canyoning in Corsica, the gorges in Solenzara being a close second.
I would come to learn that the difference between hiking vs canyoning has to do with the technicality required in the descent. Canyoning typically involves a variety of techniques including hiking, technical climbing, scrambling over rocks, swimming, technical jumps and rappelling down waterfalls with rope.
If you are a beginner you will want to hire a guide and rent all the necessary gear. We were each provided with a waterproof backpack to carry a thick wet suit (the water was COLD), a harness, climbing hardware, special shoes, and helmets. Our guide carried the extra climbing hardware and ropes. We hiked about an hour up a steep "trail" to the top of the gorge wearing our bathing suits/board shorts. We then suited up before beginning our descent. Yes, we looked like a super dorks, but I felt protected and mostly warm aside from my head and hands!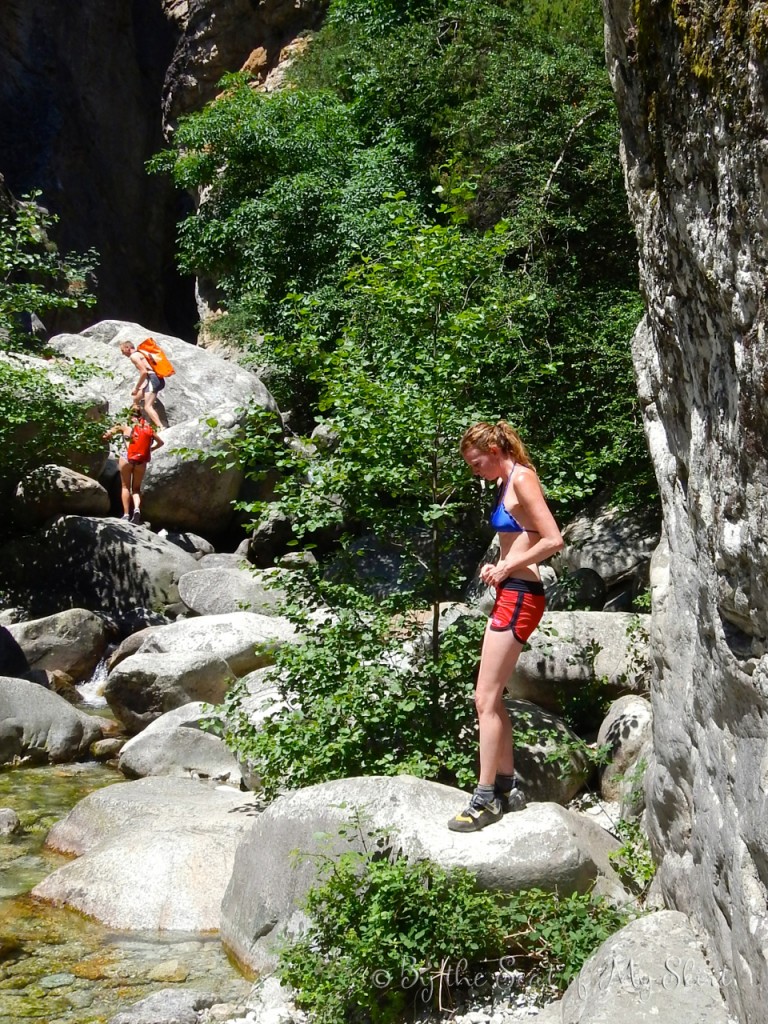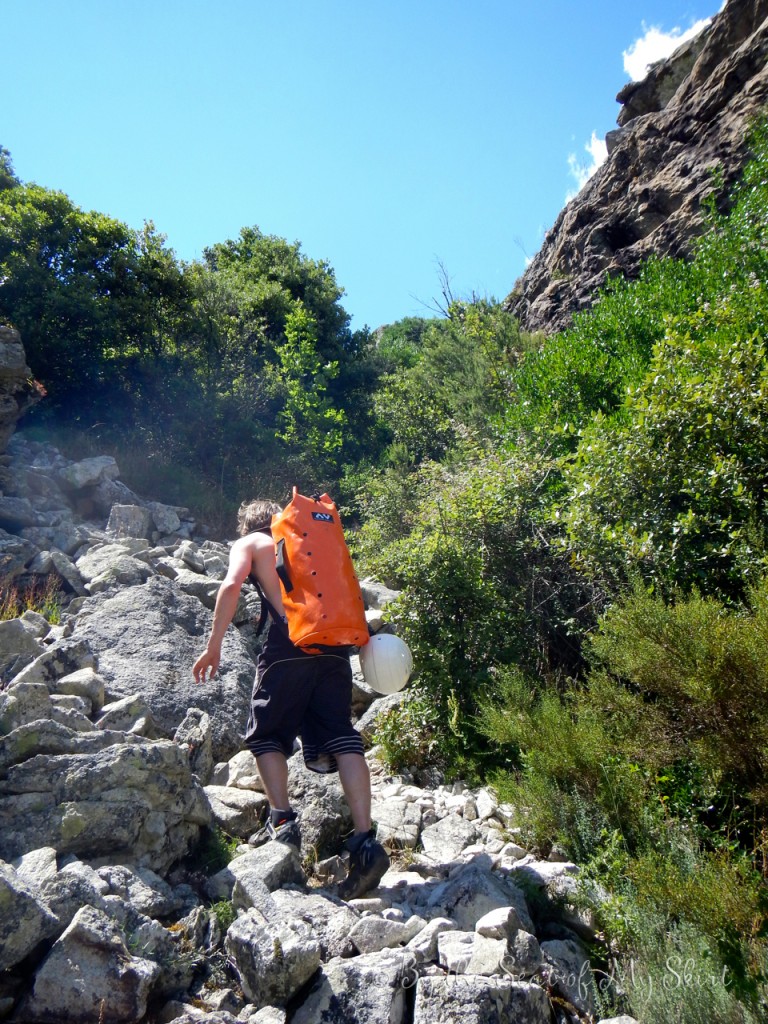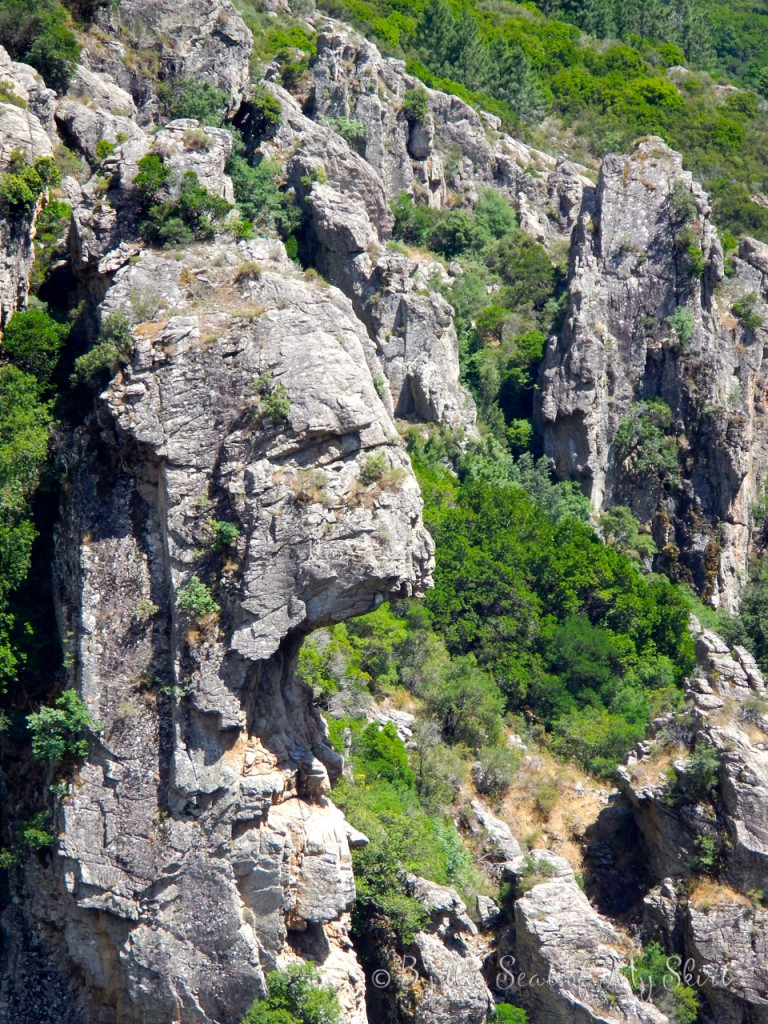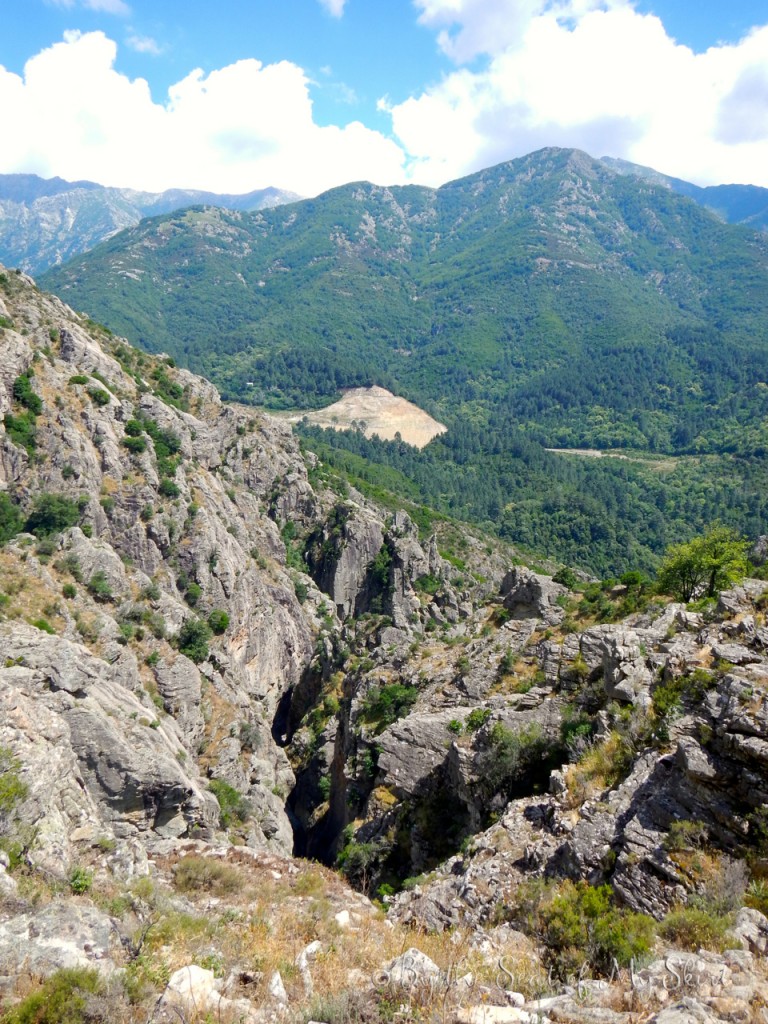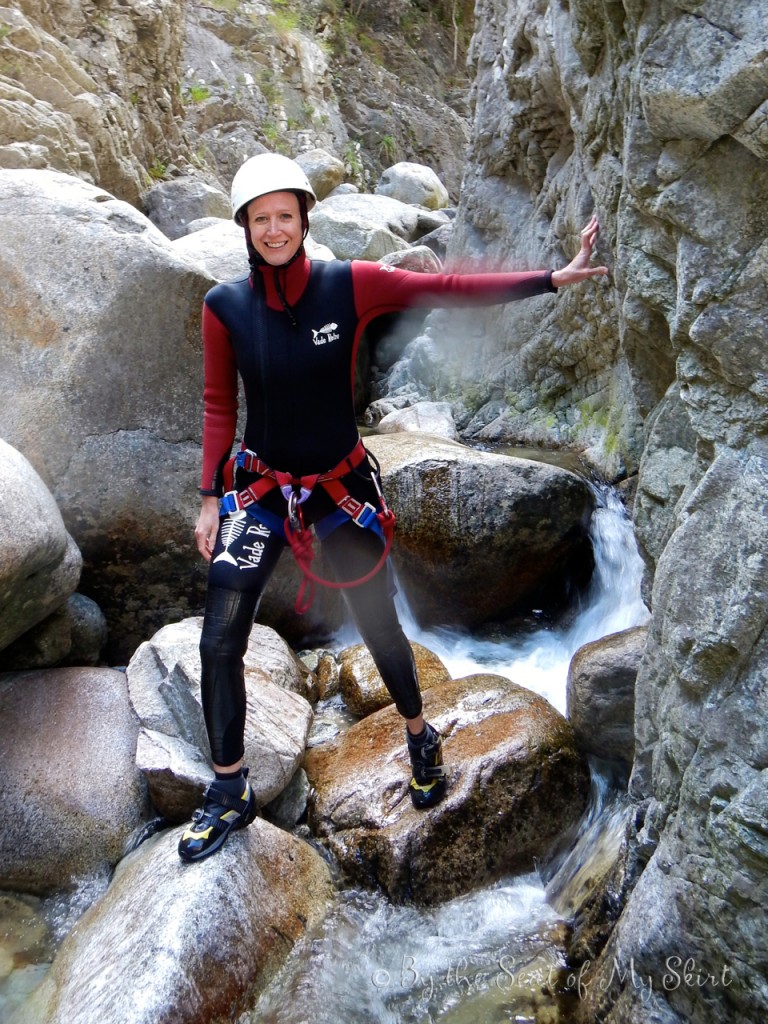 Then the fun began and what a thrill is was to climb, jump, swim, slide and repel our way back down to the bottom of the gorge! So many fun outdoor sports in one big adventure! It took us about 2.5 hours to explore the gorge from top to bottom. The cost per person was about 50 €, which is way cheaper than canyoning in other parts of the world.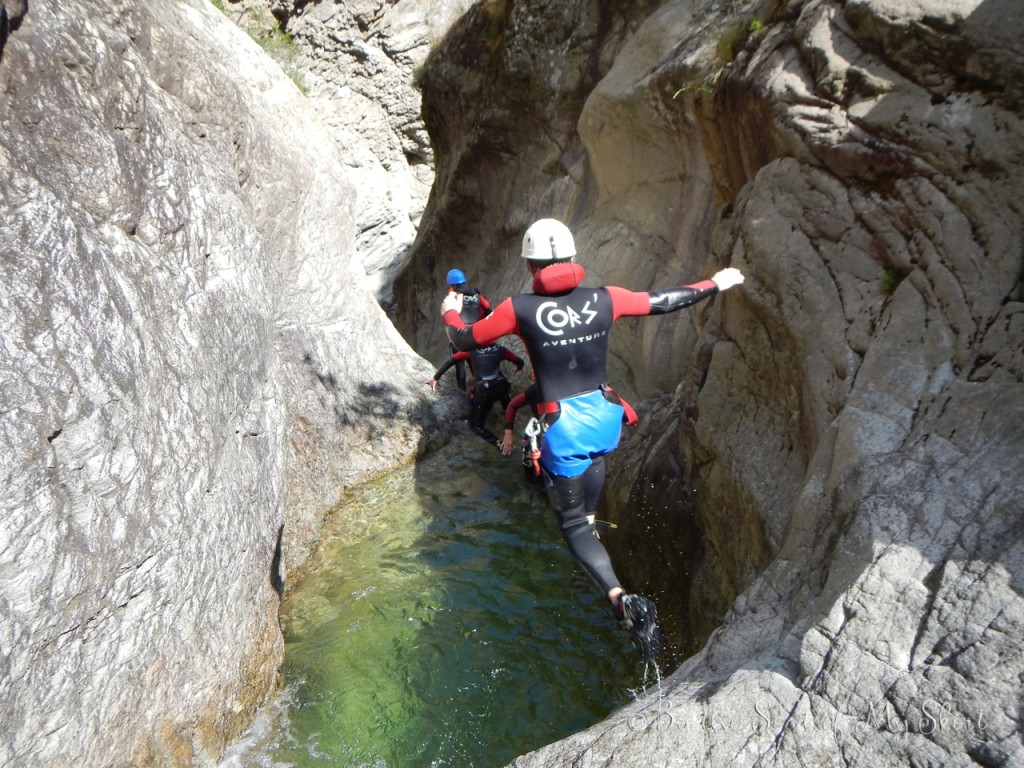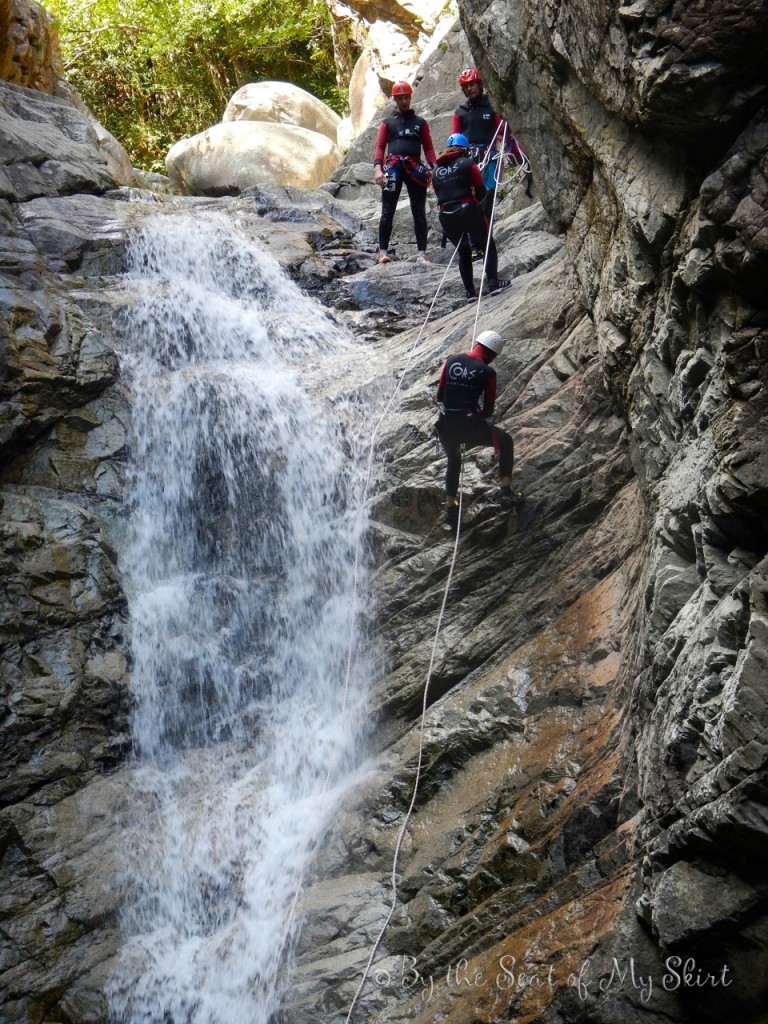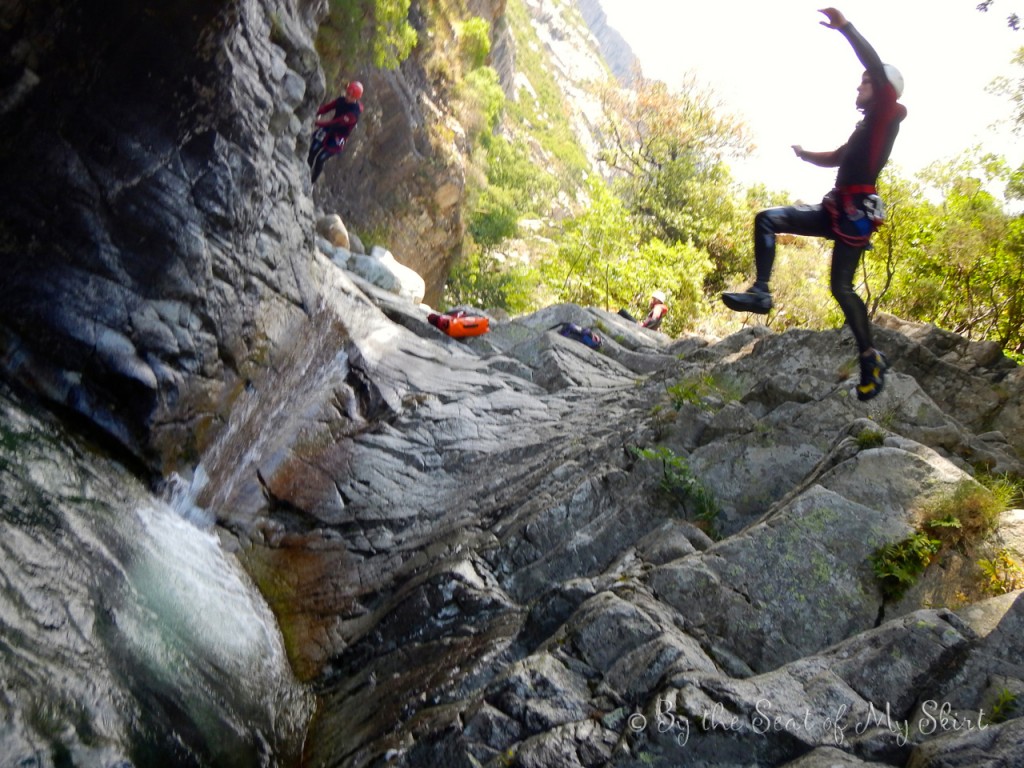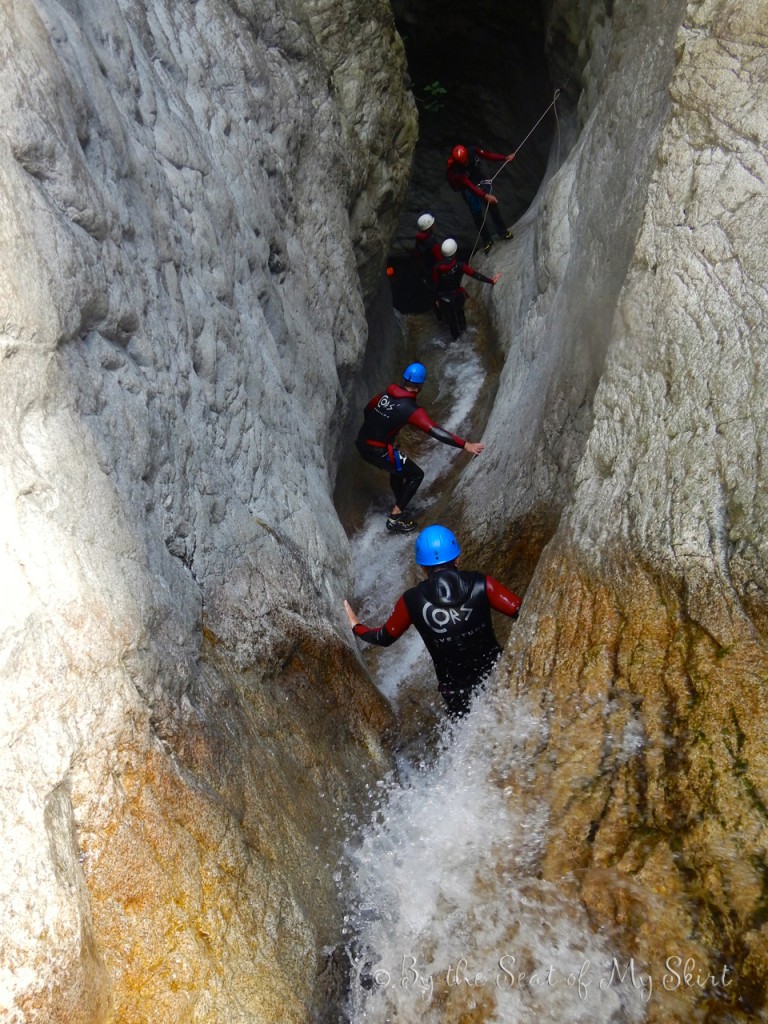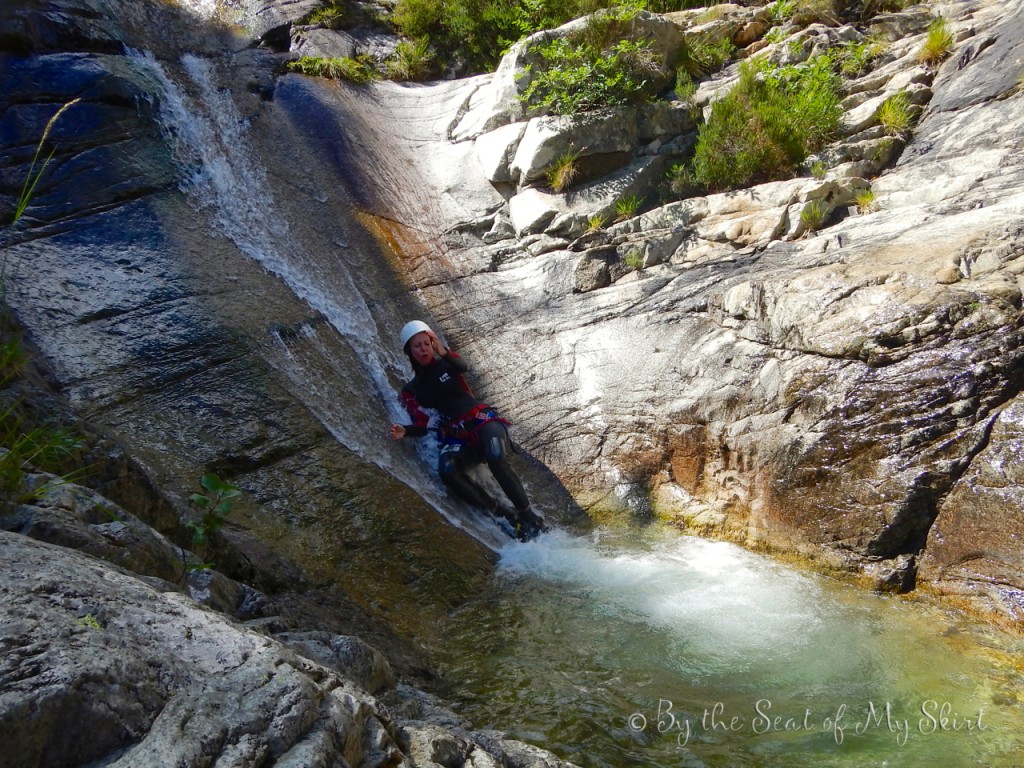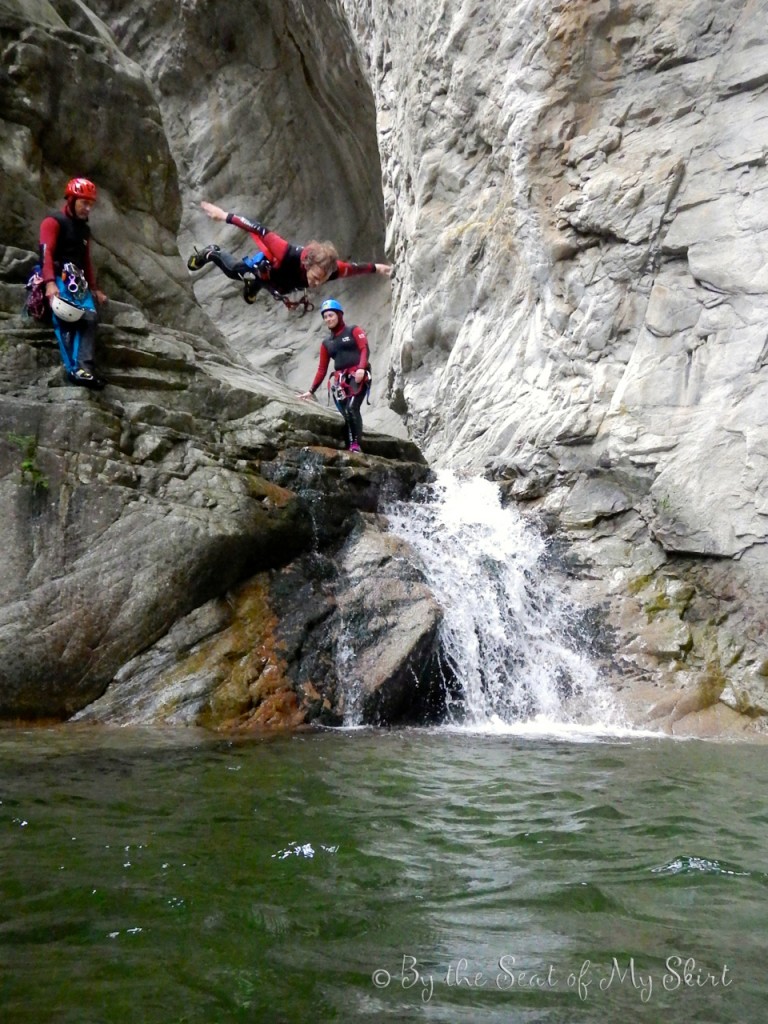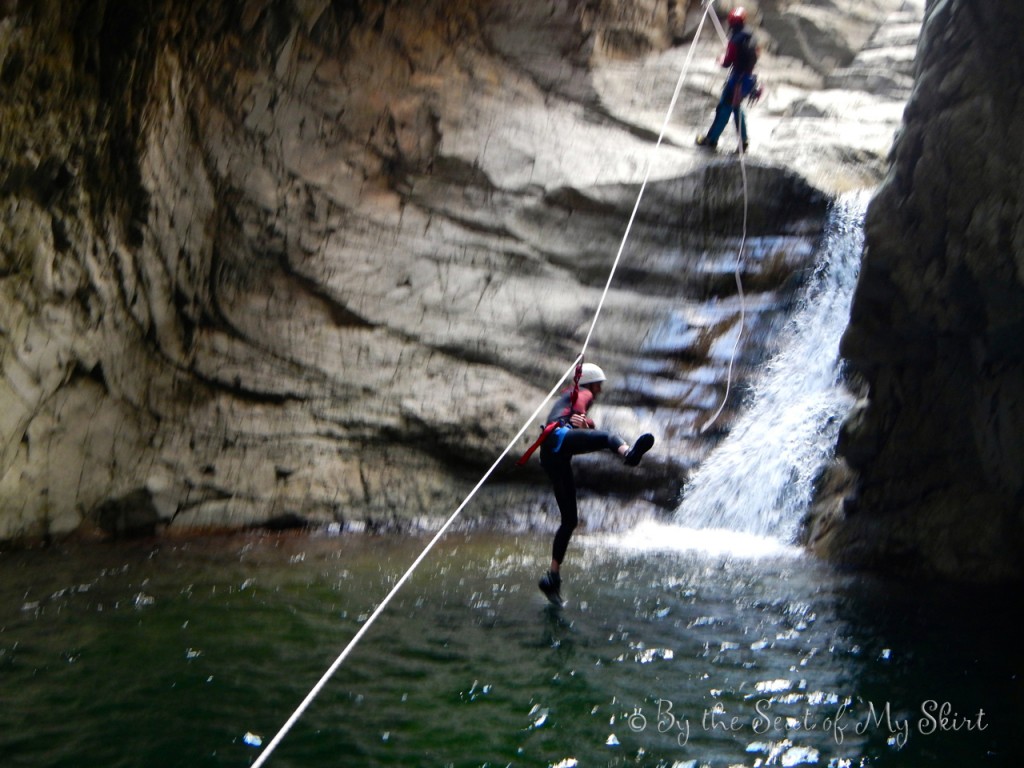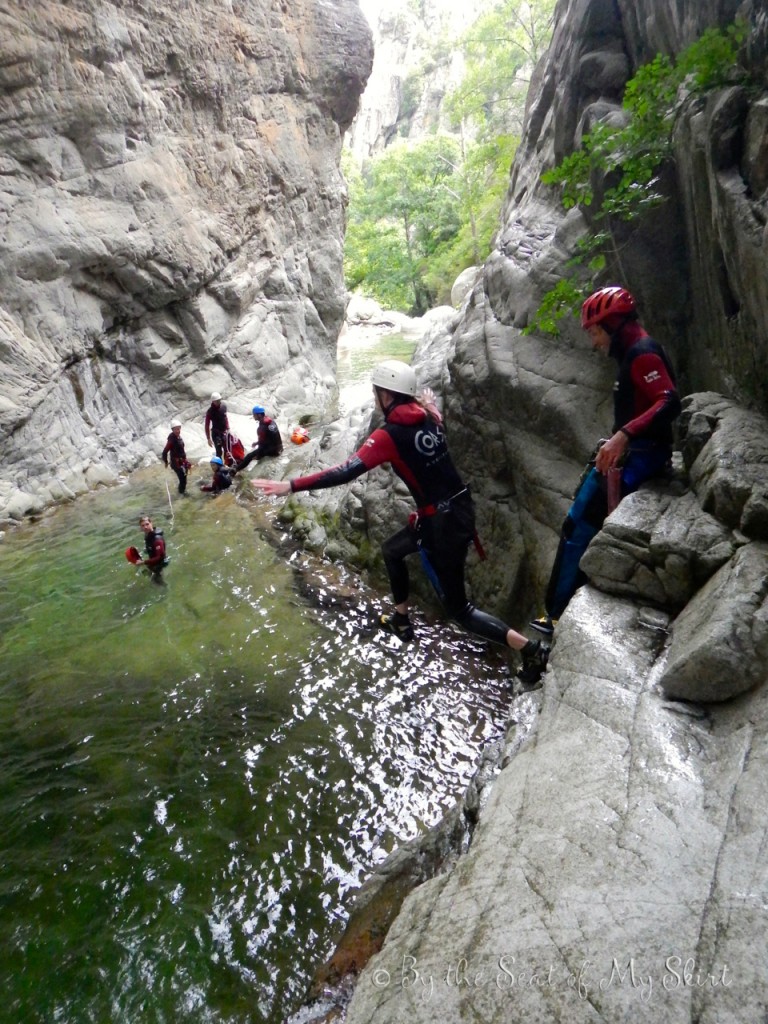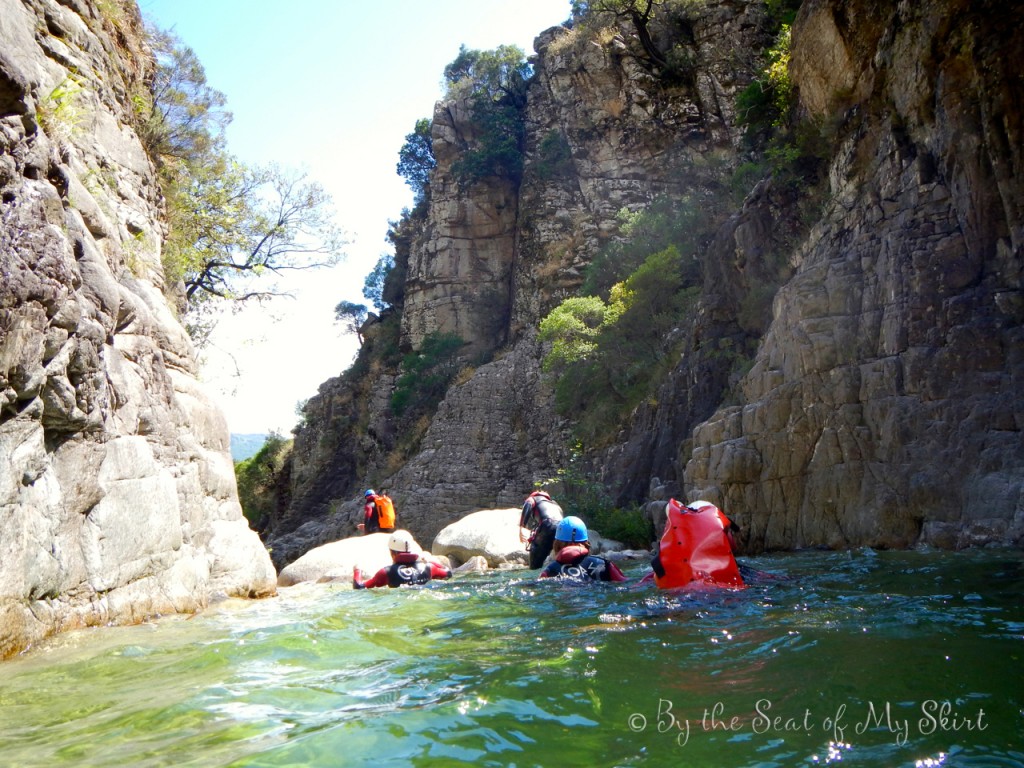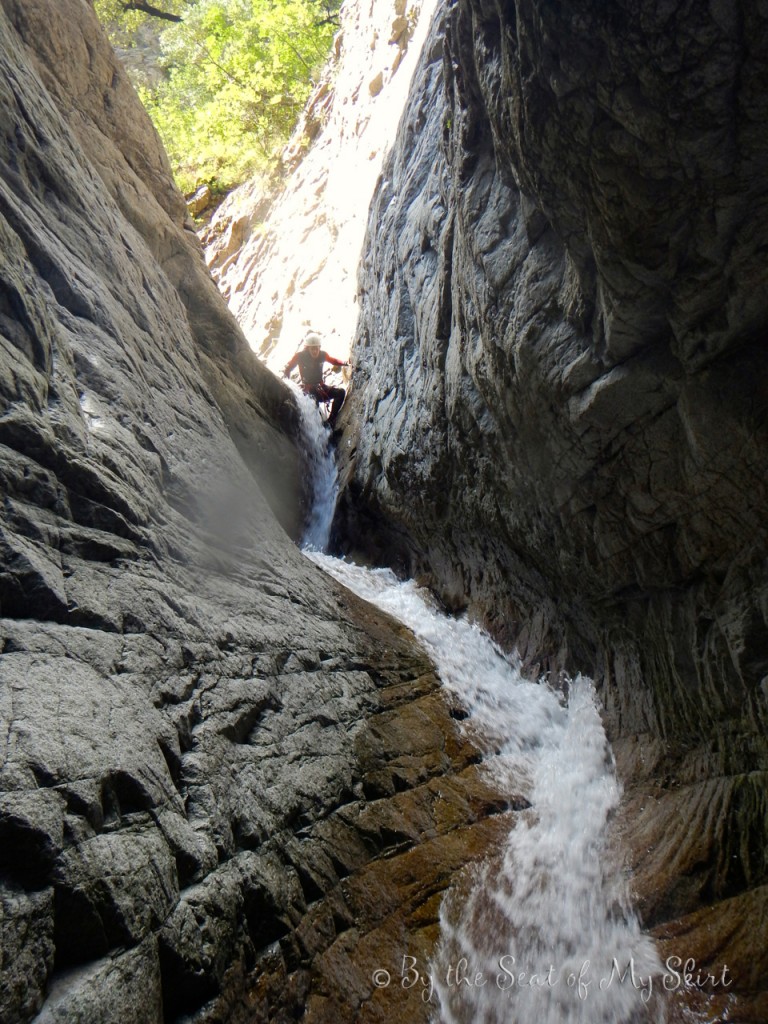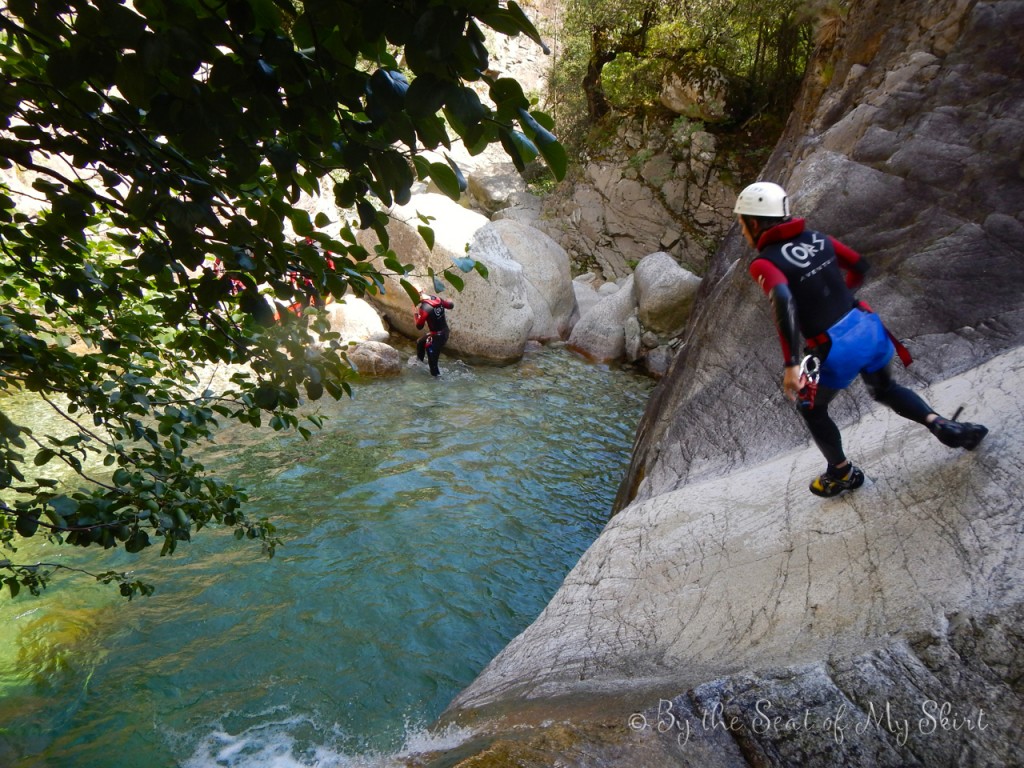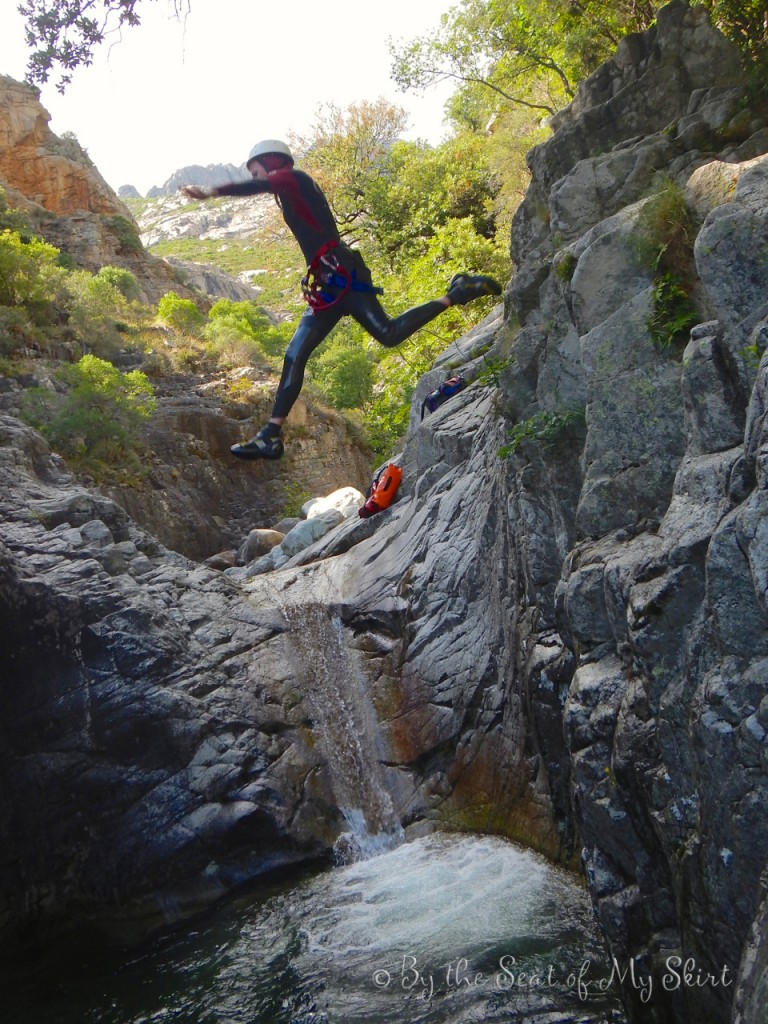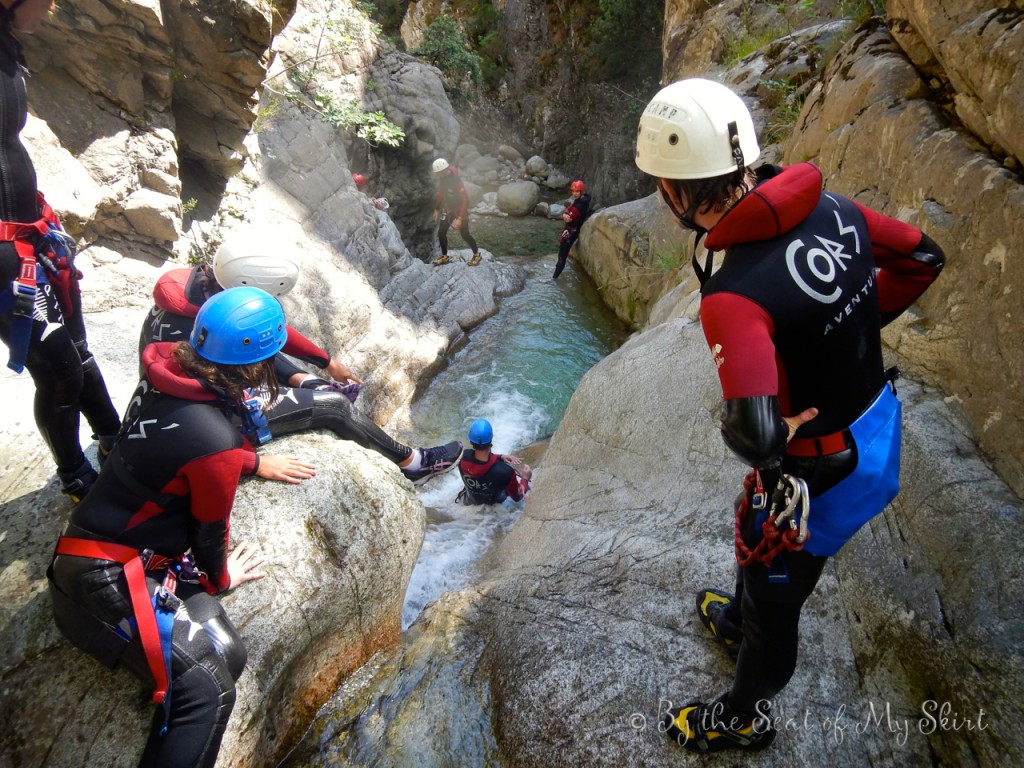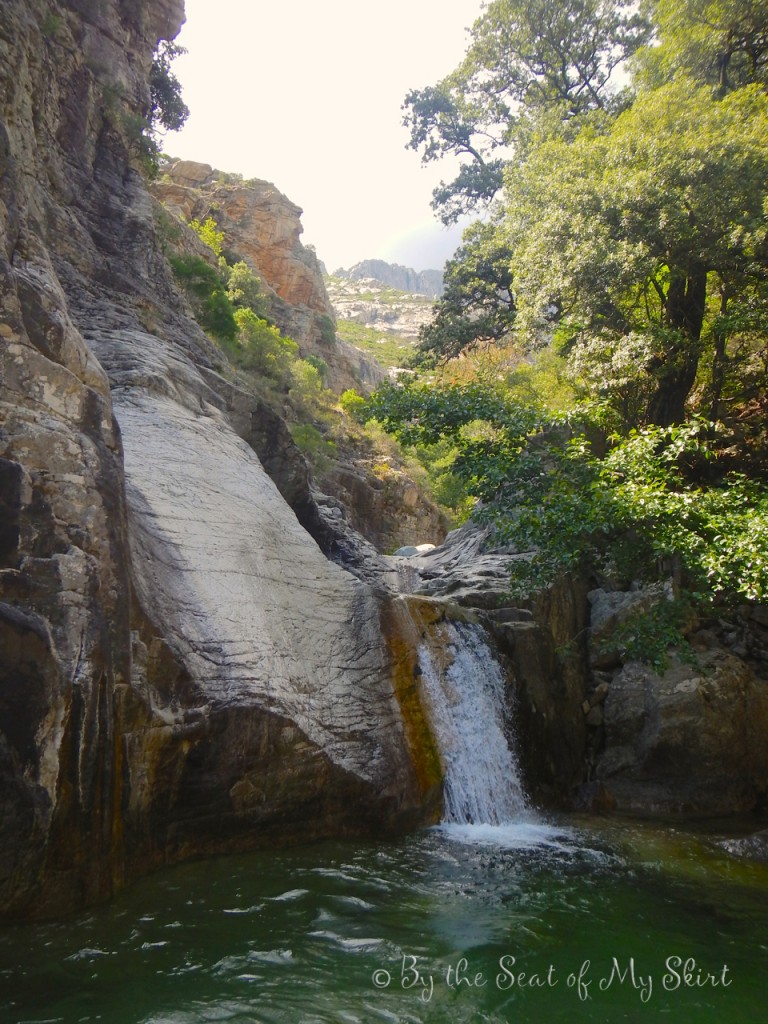 Watch this cool video I found of canyoning at the same spot where we did, canyon de la Richiusa.
To see all photos of canyoning in Corsica CLICK HERE!
Tags: adventure, canyoning, Corsica, extreme sports, france, hiking, rappelling, waterfalls