Europe
,
Greece
,
Kitesurfing
— By
Kelly
on July 14, 2013 3:48 PM
"There are doers and there are talkers. You guys are doers. You came, you did, and it was a great time … thanks so much for visiting mates! CHEERS!" said Dave as he raised his glass of Oyzo. With the clink of glass I understood what he meant. Talkers annoy me. Stop talking about it and just do it already!
We were back at Escobar, the same place Dave had brought us our first night in Naxos, after he had taken us to his favorite place for gyros. He had been waiting for us at the dock when our ferry arrived and although three years had passed since we had seen each other, we all agreed no one had changed a bit. He still had one of the world's biggest smiles, was still so tan you would never believe he is from the UK, and still had a happy laid back personality that easily lifts your spirits.
As we all walked together toward the town glistening in the moonlight, I smiled feeling very happy we had decided to come to Greece on a whim.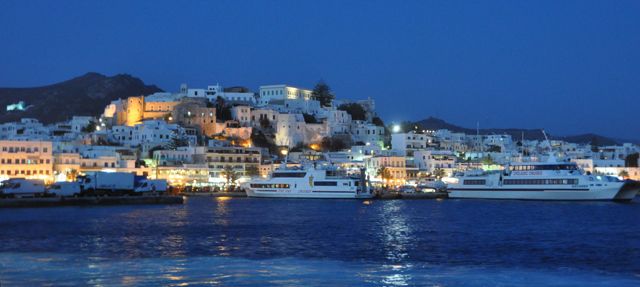 Our original travel "plans" for the summer (and I use that word loosely as you know) would have taken us from Switzerland straight to Africa, the summit of Kilimanjaro our mission. Greece was not on my travel radar at the time, but when Dave emailed me and said "you guys need to get yourselves down here, it is paradise, and very windy … you would love it!" I thought … why not? I have always wanted to visit Greece and it would be good fun to see our friend..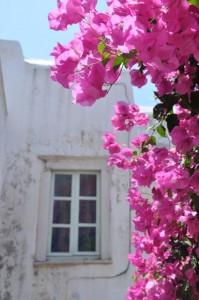 "Greece is sort of on the way to Africa," I explained to Tom. "Do you think we could just stop by on our way?"
"Sure, why not," he said without hesitation. " I would like to see Dave again too."
Dave is part of the very fond memories both Tom and I share of our travels through Western Australia in 2010, specifically our time spent in Lancelin.  A very special time in our lives when we would all meet and bond over our love of kitesurfing, and for Tom and me it was the beginning of our love for each other.
So we booked a one way flight to Athens and a ferry to the island and Dave took care of reserving us a place to stay. We didn't do any research or make plans as to how to spend our ten days on the island, as always I prefer to let my experiences happen organically and being that Dave is pretty much a local, I knew he would have some great insider knowledge of the island.
On my last night in Naxos, I felt as if I really did not want to leave.
"I love it here Dave, I see why you keep coming back."
He suggested that we come back the following summer for another two weeks but I told him I was thinking more like two months.
The island really did surpass what few expectations I may have had before arrival and I quickly realized why Dave has spent the last six summers on Naxos. The largest island in the Cyclades island group in the Aegean sea with beautiful beaches great for swimming, good wind for kitesurfing, ancient ruins telling stories from long ago, small villages with narrow meandering streets that reminded me of the ancient medinas of  Morocco, and delicious delicious food! OMG the food was soooo good!
"The beauty of this island lies in its simplicity." Dave explained. He was right and I could appreciate this beauty as well.
While I have not visited any of the other Greek Isles, I noticed that the island is not super busy or touristy. Dave explained that the island is self sufficient, making enough money through agriculture and that locals continue to vote against developments that would allow big cruise ships or planes to find their way to the island. In addition to the locals not inviting tourism, it isn't easy to get to Naxos. There are only two ferries per day leaving from the port of Piraus in Athens, a slow journey of six hours to the island.
While many people choose to island hop through the Cyclades, we preferred to stay put and experience one island as much as possible. We rented a little scooter for our entire stay and were able to explore most of the island at our leisure.
We went to the kite beach almost every day for a session and enjoyed relaxing on "puffs" at Thalasea Kite school near Mikri Vigla beach. The three of us were all on the water kiting together a few times but Dave was often teaching students on the beach. The wind was extremely strong (30 knots) all ten days we were there,  I was always riding a 6 meter kite. The wind blows onshore to side onshore and the water is very choppy. The wind can be extremely gusty at this spot (one day ranging from 14 to 30 knots) and combined with the very choppy waters makes the spot not one of my favorite. The good thing it is really windy always in July and August, so if you can handle the gusts and the chop then you might enjoy kiting here. Either way the spot is gorgeous and there is so much else to do on the island that I didn't mind that kiting was more challenging than I am use to.
Our great experiences on the island is much to the thanks of Dave who kindly shared with us his local knowledge and always showed us a good time! Thanks so much for all of the wonderful recommendations! Naxos … I will be back!
NAXOS, GREECE IN PHOTOS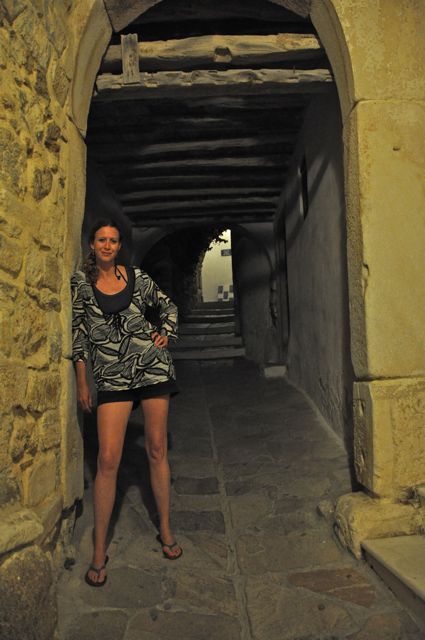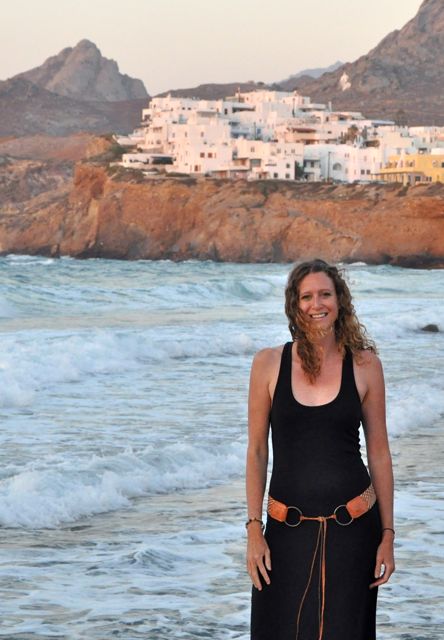 I absolutely loved all of the little villages scattered across the island, especially those found more inland. We drove our little scooter all over the island stopping for coffee or lunch in the villages and wandering through the quiet streets.
APOLONAS VILLAGE
KORONOS VILLAGE  was my favorite village.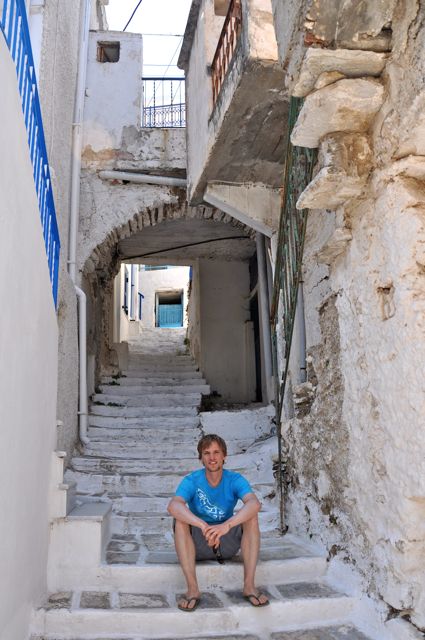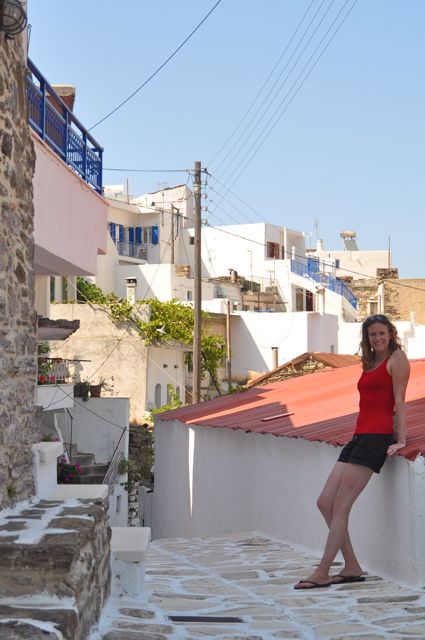 HALKI VILLAGE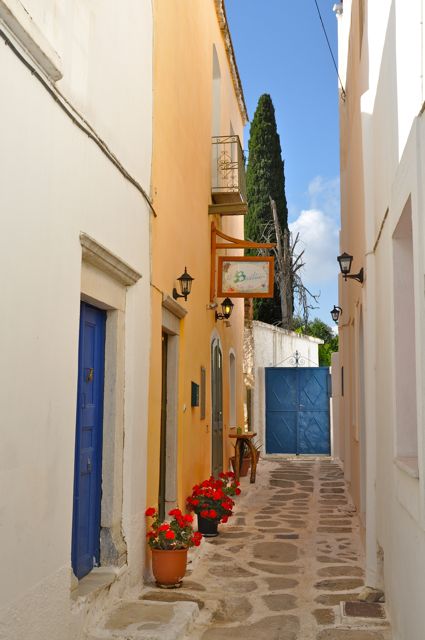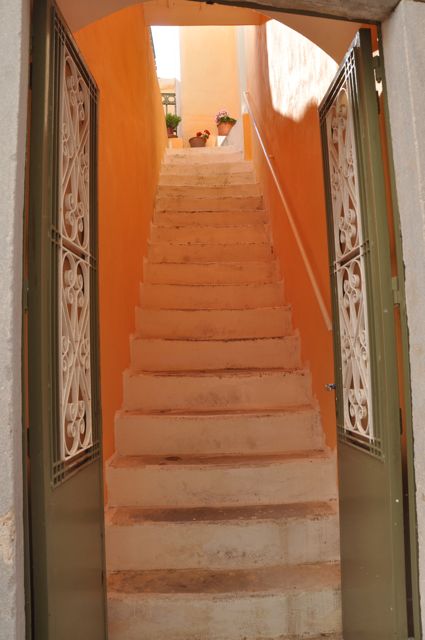 FILOTI VILLAGE
MT ZAS – the highest mountain of the Cyclades islands (1000 meters). According to Greek mythology, the young Zeus was said to be raised in a cave on Mt. Zas. On a clear day you can see Turkey.
To see more photos of Naxos, Greece CLICK HERE!
Tags: ancient ruins, Europe, Greece, islands, kitesurfing, meditterranean sea, temples