Learned something new today
,
Turkey
— By
Kelly
on November 19, 2012 9:05 PM
Can you even imagine a day in which the ruler of your country says that you and over a million of your neighbors have to relocate … to another country? That is exactly what happened in 1923, known as the "population exchange" between Greece and Turkey.
After WWI, the Ottoman Empire fell apart leading to a war between the Greeks and the Turks from 1919-1923. The Treaty of Lausanne was created to recognize borders and territories of the newly formed state of the Turkish Republic. As part of the peace settlement, Greece and Turkey agreed to exchange their ethnic populations, affecting approximately 2 million people (1.5 million Anatolian Greeks returned to Greece and 500,000 Muslims returned to Turkey.) This compulsory resettlement delayed the recovery of both countries after the war and brought about many social and developmental challenges. To this day, both Greece and Turkey still have properties, and even entire villages such as Kayaköy that have been left abandoned since the population swap.
Dasha and I had the opportunity to visit the abandoned village of Kayaköy with our friendly taxi driver who gave us a free tour and history lesson along the way.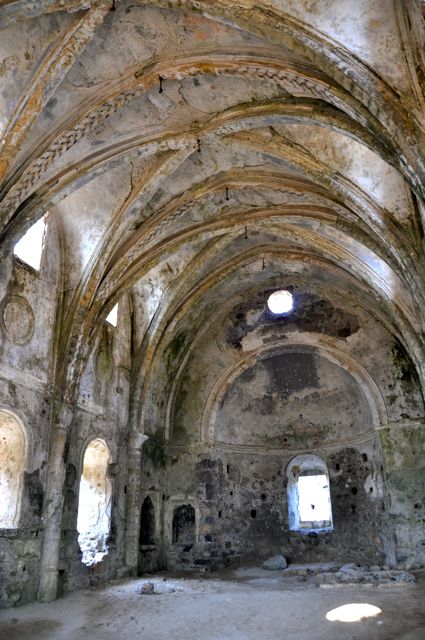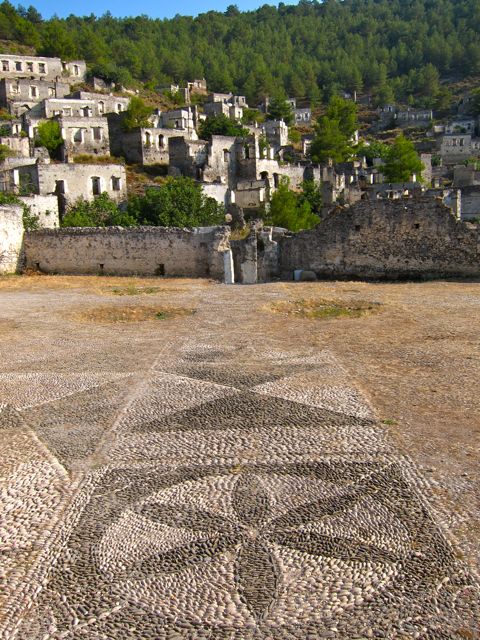 To see more photos of Fethyie, Lycian tombs and the abandoned village of Kayaköy CLICK HERE.
Tags: Dasha, history, ruins, Turkey