Africa
,
Egypt
,
Kitesurfing
,
Reviews
— By
Kelly
on September 8, 2012 4:53 PM
Since I have become a kitesurfer I find myself in places I would never choose to visit as a traveler.
El Gouna, Egypt is one of these places (as is Hua Hin, Thailand) that delights the kiter in me with windy shores, while disappointing the traveler in me with an abundance or tourists and void of unique cultural experiences.
I come to these spots for one reason alone … WIND.
While in El Gouna I spent two weeks kiting along the Red Sea Coast at the Kiteboarding Club and I attended the KB4girls Global Event in June 2012. When there was no wind, I went scuba diving with Orca Dive Club.
The flat shallow waters of the Red Sea coast make El Gouna a popular kitesurfing destination for beginner and freestyle kiters. The wind and water is warm allowing for my first experience kiting without a wetsuit.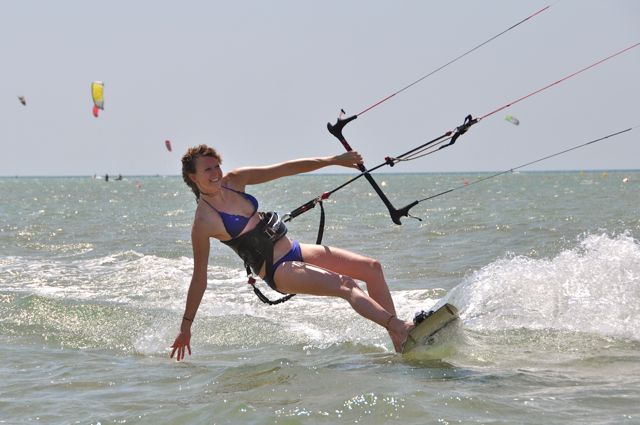 This was my first trip to Egypt and I often felt confused and wondered "Where am I???"
There were no pyramids or ancient ruins in sight and the only Egyptian people I encountered were those who served me. German seemed to be the first language and I had to search hard for Egyptian food although hamburgers and pizza are on most menus. It seemed to me that Egyptian culture had not been invited inside the walls of the gated community that was developed specifically to accommodate foreign tourists.  El Gouna is 37 million square meters of private land, boasting of safety and security with western style schools and hospitals. Four & Five star hotels, shops, and familiar coffee shops lined the very developed marina. A western influence is the last thing I want to experience when traveling abroad; however, I can understand how all the 20,000 "Gounies" (local residents mostly from Europe) appreciate the comforts of home.
At the time I visited there was much unrest in Cairo with a pending presidential election. If I hadn't been able to hear about developments on CNN in my hotel room, I would have been none the wiser. El Gouna is completely sheltered from the rest of Egypt, a good or bad thing depending on your preferences.
While the place is great for kitesurfing and diving, I was puzzled as to why someone would visit El Gouna if they weren't into wind/water sports. I was reminded that there are many people in the world who enjoy traveling great distances to sit beside a pool all day in the comfort of a resort or shop at the same places you could at home. I am just not one of these people … but to each their own!
I was able to embrace El Gouna for the good El Gouna has to offer to someone like me … kitesurfing and scuba diving in the Red Sea. I will return to Egypt again one day to experience the culture! I have heard great things about Dahab located on the other side of the Red Sea, and I will certainly visit the pyramids of Giza and ruins/tombs of Luxor at some point in my lifetime.
El Gouna is very welcoming to kiters. There are four different kite stations to choose from all with staff ready to launch and land your kite and rescue you on a boat if necessary. It is a place that makes it easy to relax and be pampered in the desert.
As it seems everywhere kiters go these days they will hear "the wind is funny this year" or "it use to be more consistent" and both were said during my time in El Gouna.  The wind was very up and down and there were many days I had to switch back and forth between my 8m and 12m kite several times within a few hours which was quite annoying. The wind often died while I was out on the water many times, requiring me to practice my self rescue skills. We did have really good wind on occasion, usually very early in the morning. I never thought I would get up at 6:30 in the morning by choice on a holiday, but this was necessary to catch the best wind. The ideal condition is strong wind at high tide.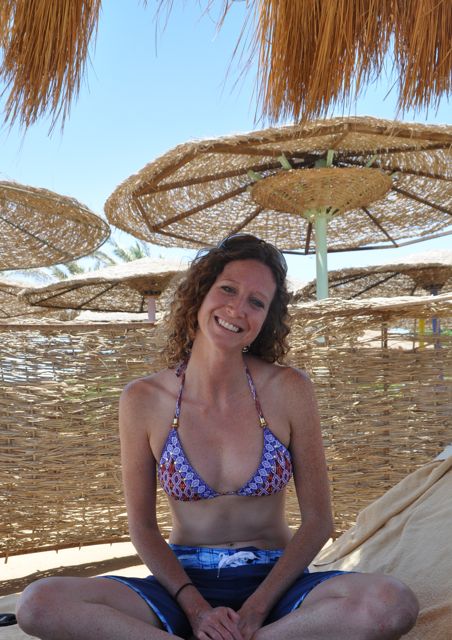 THE GOOD
Shallow water
Flat water
Cheap luxury accommodation
Easy to get to
"Gated Community" safe
Other activities to choose from if no wind (scuba diving, snorkeling, etc.)
Choice of kite stations with gear storage
Lots of support at kite clubs
Warm temperatures year round when out of wind (wind chills can be dramatic in winter though)
THE BAD
low tides
sharp evil shells
rocks
wind can be unpredictable
spots can be crowded at times, especially in autumn holidays
variable winds
WHO'S ON THE WATER
Depends of the kite station, I was told very few Americans visit El Gouna. I didn't meet any on my visit.
Kite Boarding Club and Kite Power – Germans mostly
Red Sea Zone  – multicultural (Polish, English, Dutch, Belgians, French)
Kitepeople  – Movenpick Hotel guests (5 star hotel)
Club Med – French
WIND CONDITIONS
The wind generally come from a north"ish" direction, cross, cross on shore  most common.
Westerlies are straight from the desert and on shore winds sometimes driven by a temperature gradient between the sea and the land.
WEATHER CONDITIONS
The temperature in El Gouna varies. To see the average temperatures by month can be viewed here.
July and August are hottest months when temperatures can exceed 40°C (105°F)
WHAT SIZE KITE?
Wind strength varies greatly so pack all sizes! I switched between and 8m and 12m.
WHAT  TO WEAR?
Wetsuits needed in the winter to kite in the lagoons as the wind chill is dramatic and boardies the rest of the year.
November-January/April-May: 3mm shortie wetsuit
January-March: 5/3mm or 4/3mm full wetsuit
Booties are recommended for beginners or anyone really as the sharp pointy shells are quite evil and will leave a scar (or five as my feet can tell you!)
BEST TIME TO KITE
The wind blows all year, so it really depends on your temperature preference. There is no predictably windy season. Check windfinder and wunderground for history or contact the stations for their view. Local rider Jenny Cooper says she prefers kiting April-November for the warm water temperature (no wetsuit needed). July and August can be extremely hot but can deliver awesome winds but inconsistent year to year. Winter can be very light and when the wind does blow can be gusty and strong. October is said to be the busiest on the water.
GETTING THERE
Fly into Hurghada and take a taxi 22km north (30-40 minutes) – expect to pay 20-150LE (10-15 Euros). Tuk tuks are readily available charging a 5LE flat fee per person. It is about a 10 minute walk from Fanadir and Mosaique hotels and 20 minute walk from other hotels.
KITE CLUBS/SPOTS
Kiteboarding Club – Located at Buzzha Beach. I only have experience kiting here so I cannot personally speak toward the other clubs listed below.  You must arrive early to secure the best spots to chill in between sessions (the little cushioned baskets shaded from the sun).The crew is very helpful with launching, landing. The kite spot has some obstacles, a few rock zones and a large swimmers zone (no kiting allowed) that can be difficult to get upwind of when the wind is light or the water is crowded. At low tide there is a very small area deep enough to practice tricks. You must kite way out to the blue to find space but it is quite choppy out there. The sharp pointy evil shells are everywhere (but at all kite stations), you may want to wear booties. The kite club offers free weekly (Wednesdays) KB4girls clinics, sorry guys girls only! I really enjoyed the girls event led by instructor Daga. The club has a photographer on staff that is in the water most days, photos are available for purchase. One thing to note is the guest storage room hours. There were days I would have like to kite earlier in the morning than they were open for me to get to my gear. Other kite clubs have 24 hour access to storage.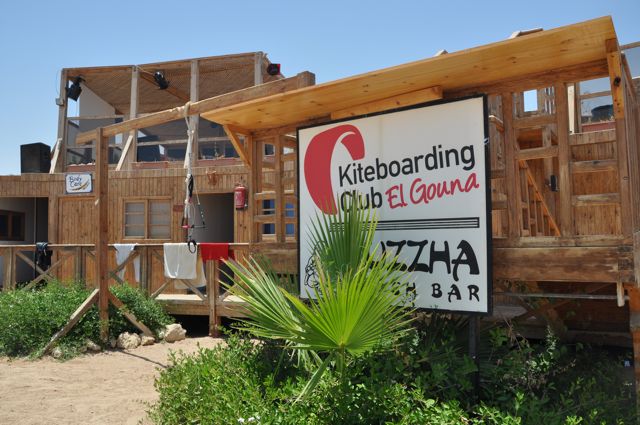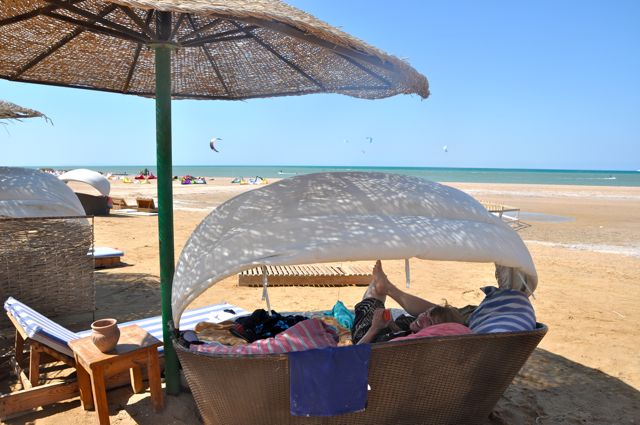 Red Sea Zone (IKO) – downwind of Kiteboarding Club. Several people I met prefer this kite club the best. Said to have a laid back welcoming vibe.
Kite Power – at Mangroovy Beach
Kite People (IKO) – located at Movenpick hotel, you can only kite here if you stay here. The good is you can kite right in front of your hotel, the bad is the spot is small and gusty close to the shore. Deep waters and But the deep water and a close to offshore reef, spot recommended for experienced riders
Club Med – kite on beautiful offshore reef
ACCOMMODATION OPTIONS
You will find that hotels are very reasonably priced for all they have to offer. All hotels are convenient to kite spots. Some are closer by foot; however, it is usually so hot you opt to take a super cheap tuk tuk anyways so doesn't really matter where you stay location wise.
Five Star *****
Movenpick – Kite People Kite Club is available for guests only.
Four Star ****
Mosaique
Fanadir – I stayed here and would highly recommend. The staff was extremely friendly and a short walk or tuk tuk to the kite clubs.
Three Star ***
Ali Pasha  – I stayed here two nights only, convenient to marina restaurants. I would recommend but preferred the room and grounds of Fanadir.
Captain's Inn
Turtle's Inn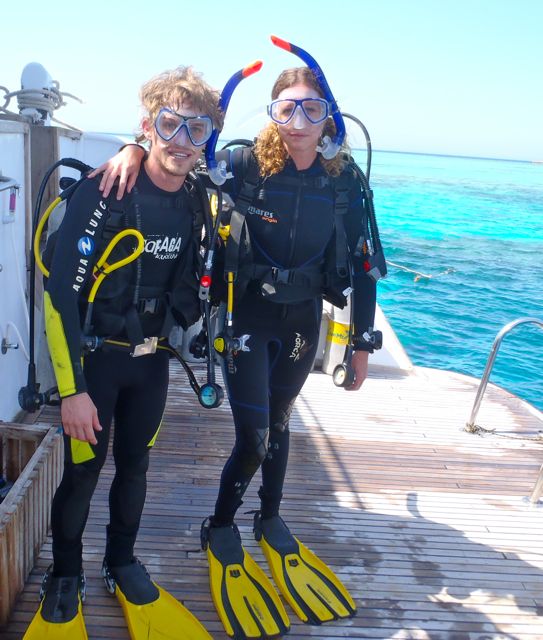 WHAT TO DO IF THERE IS NO WIND?
SUP
Scuba Dive
Snorkel
Eat at nice restaurants
Shopping
Golf (so curious if there are any kiters out there that also golf??)
To see more photos of El Gouna CLICK HERE.
Tags: Egypt, el gouna, KB4girls, kite spot guide, kiteboarding, kitesurfing, scuba diving