Europe
,
Europe 2012
,
Italy
,
The Good - The Bad - The Funny
— By
Kelly
on July 13, 2012 10:16 AM
THE BAD: Mary dropped her camera into Lake Como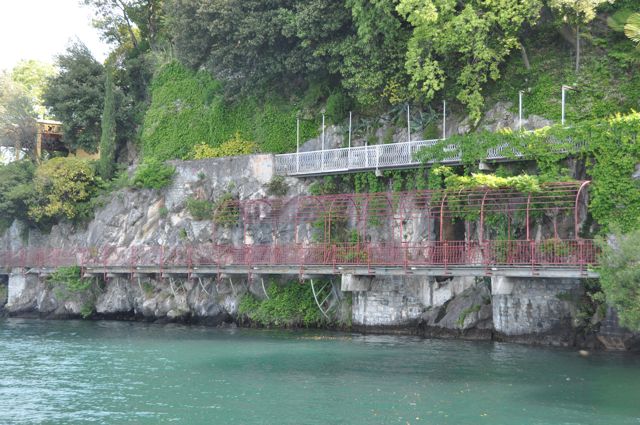 THE GOOD: Luca saved the day and retrieves Mary's camera from the lake. AND it still works as it is waterproof!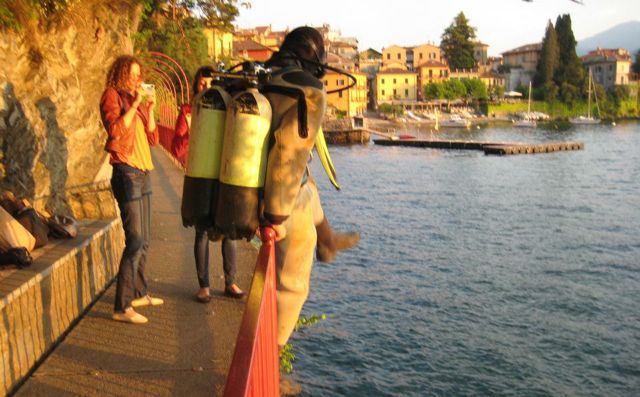 THE FUNNY: The way it all came about …
Mary tossed her camera onto her purse that was resting on a stone bench built into the mountain. We all watched in slow motion as the camera bounced and fell through a narrow crack between the mountain wall and the deck splashing into the chilly lake. We could see the bright blue Olympus waterproof camera resting on a rock not too far below the surface. I spotted a guy manning a small sail boat and ran down the pier to solicit his help to retrieve the camera. He agreed to help but before he could tack his way to the spot a giant wave caused by the local ferry caused the camera to fall deeper into the water.
Mary accepted that the camera was gone for good, was thankful she had downloaded all her photos the night before, and did not let the mishap spoil her day spent in Bellagio. I was very impressed by her ability to not let the event ruin her day or her vacation. But me being the eternal optimist I am, I kept thinking of ways we might get Mary's camera back. Being a certified scuba diver, I could simply rent the gear and dive right in and I thought I would be able to find the camera.
We deboarded the ferry back in Veranna and Sarah asked the ferry attendant if he knew of a dive shop nearby where we might rent equipment. He told her to talk to the lady who sold the ferry tickets. The lady said she knew a guy who lived close by and could dive into the lake to get the camera. In less than five minutes Luca arrived and stepped into his baggy dry suit.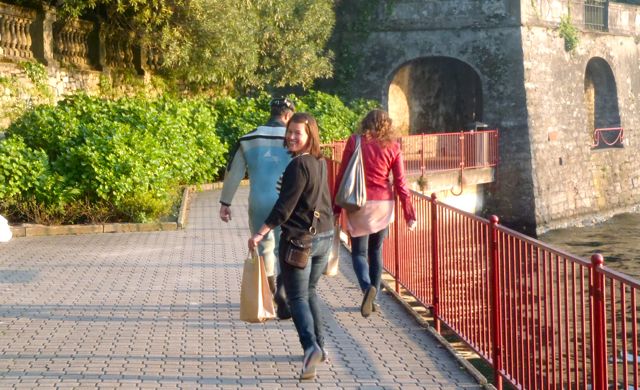 He wasn't a man of many words, he was simply there to get a job done.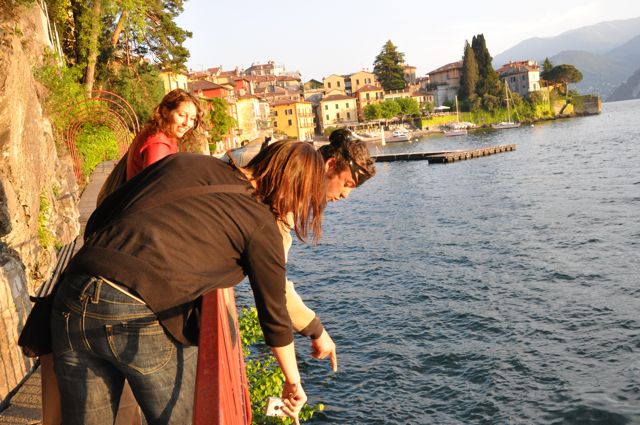 WATCH THIS VIDEO to see what happened next!
Olympus Stylus Tough Waterproof camera withstood the Lake Como test!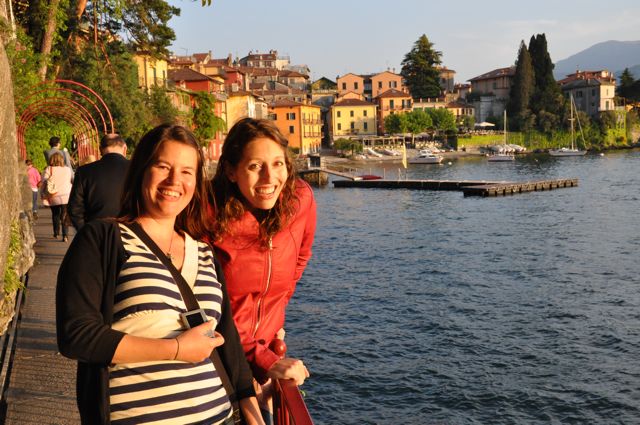 To see more photos of Lake Como, Italy CLICK HERE.
Tags: Europe, Europe 2012, italy, Lake Como, the good the bad the funny, varenna