Africa
,
Dakhla Challenge
,
Morocco
— By
Kelly
on June 19, 2012 5:14 AM
Day 8 of the Dakhla Challenge was spent in the sand.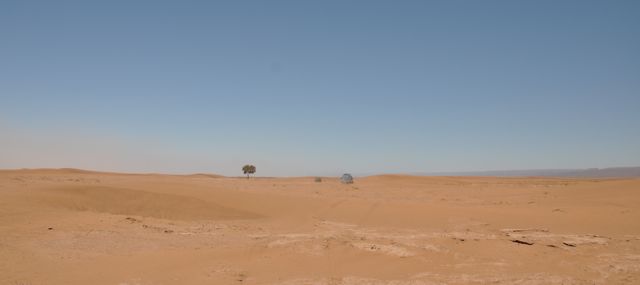 We drove on off-road route MS7, drove through Mhamid  to Erg Chegaga across the salt flats of  Lac Iriki ending the day in Foum Zguid.
The boys spent a good hour playing in the tall sand dunes at Erg Chegaga. I couldn't help but laugh and think that they were big kids playing in a really big sandbox as they took turns speeding up the tallest dunes trying to make it over the top. All of the cars got stuck in the sand over and over again.
I guess the saying is true … boys will be boys and the only thing that changes when they "grow up" is the size of their toys! 🙂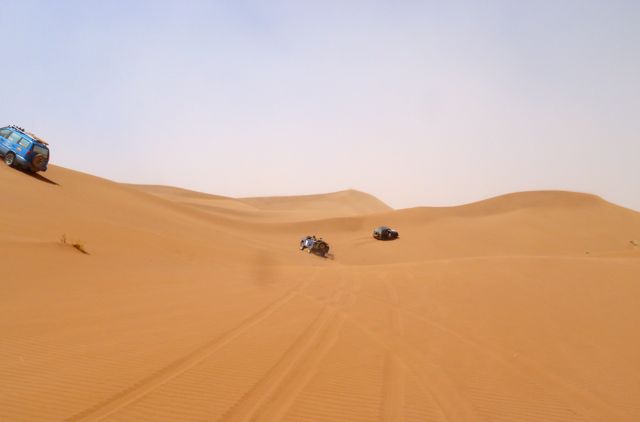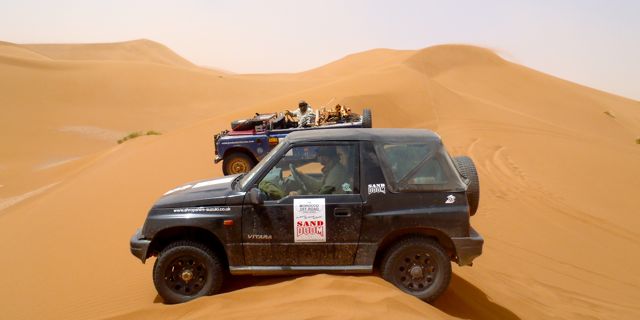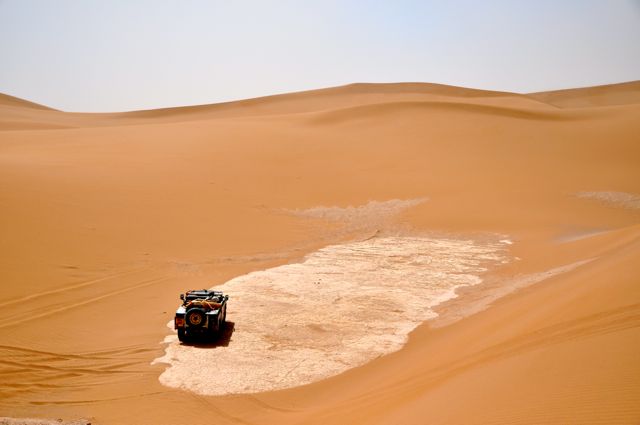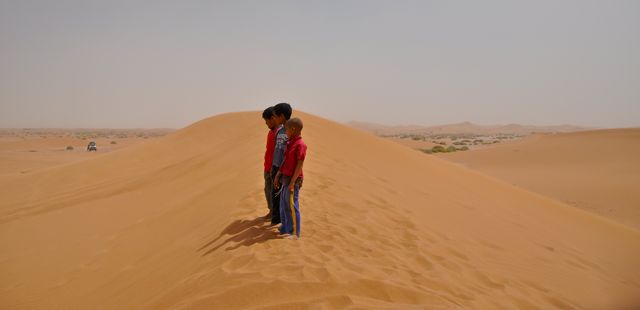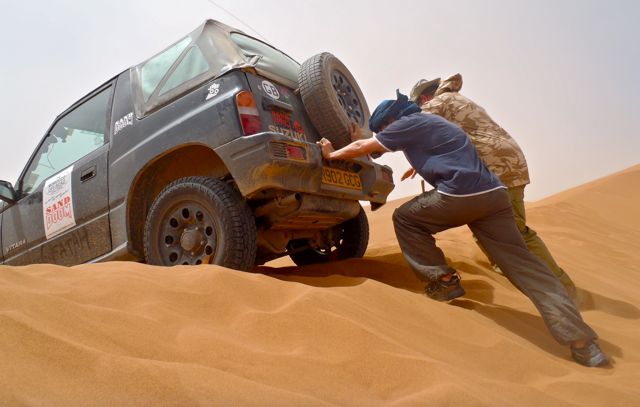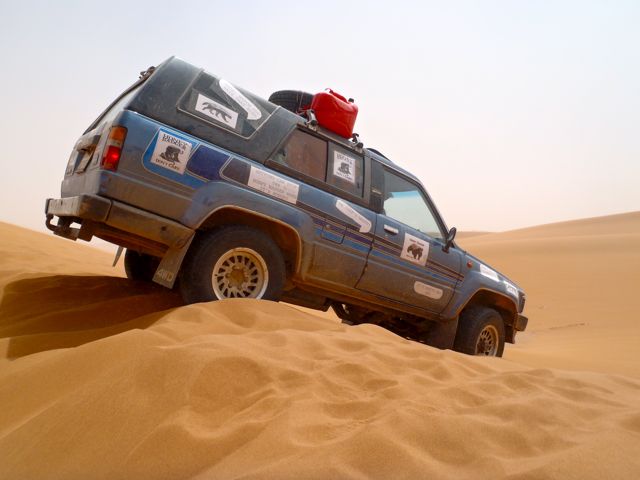 It was a very very windy day and we were all thankful for our head wraps as the sand blew in our faces. Later in the evening we would find ourselves in the middle of an intense sand storm with very limited visibility.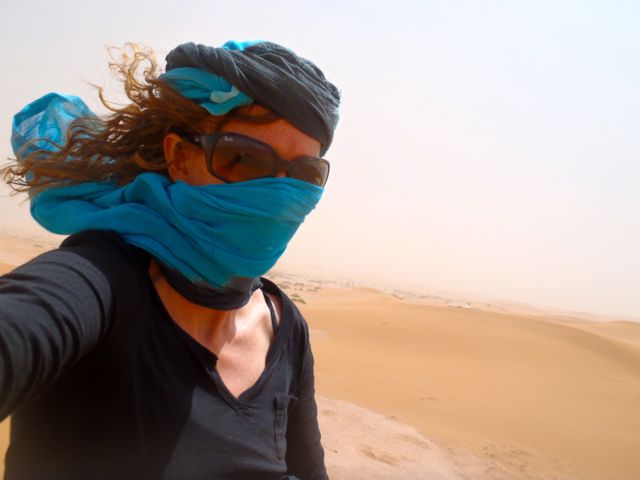 That evening we found ourselves in the middle of a brutal storm which limited our visibility dramatically and poor Steve and Dougie took quite a beating in topless Dora. I don't have a good photo of the sand storm as obviously I didn't want to roll down the window and fill Honey Badger or my camera with sand, so this photo only shows the beginning of the storm, it got much worse!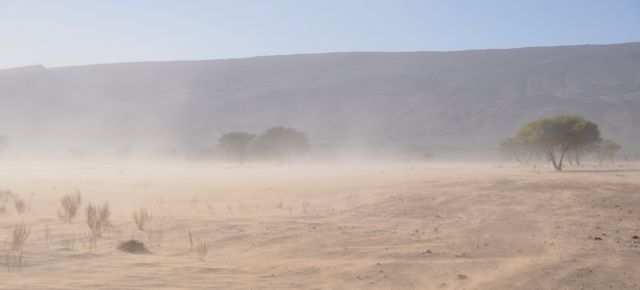 To see more photos from Day 8 of the Dakhla Challenge CLICK HERE!
Tags: 4x4, dakhla challenge, desert, dunes, Honey Badger, Morocco, offroad