Africa
,
Dakhla Challenge
,
Morocco
— By
Kelly
on June 8, 2012 5:26 PM
According to Chris Scott's Sahara Overland book, offroad route MS6 would give us a taste of the TRUE Sahara. The route runs dangerously close to the Algerian border (10 km away). It was an awesome ride!
This is what we saw along the way…
Herd of camels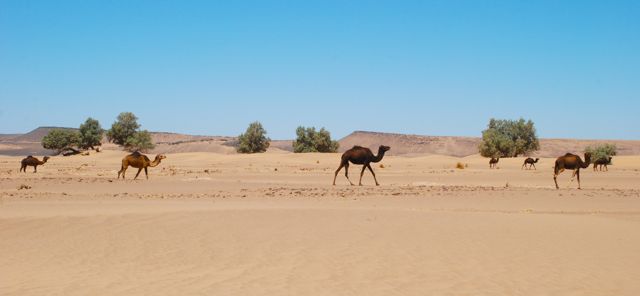 Mirages – they really do exist!


Vast empty desert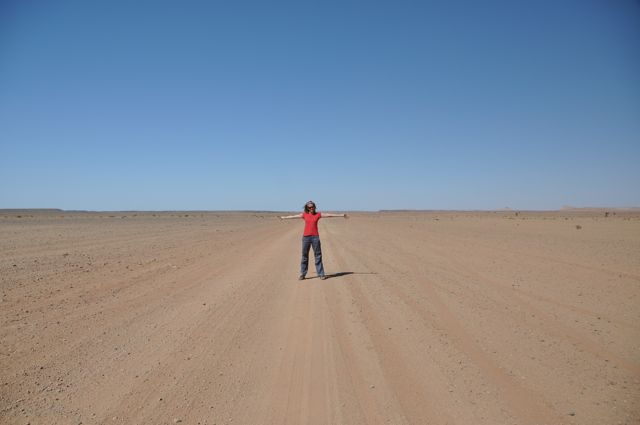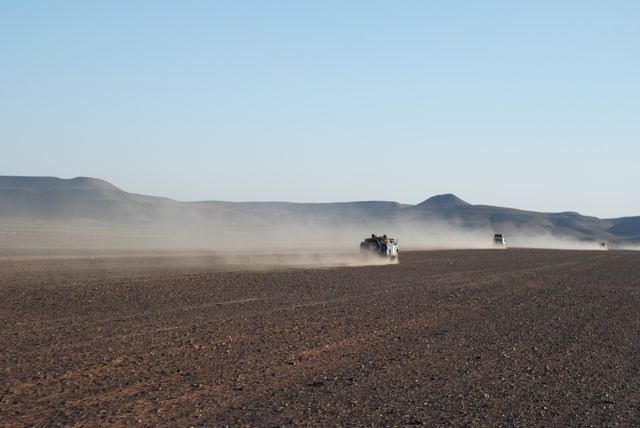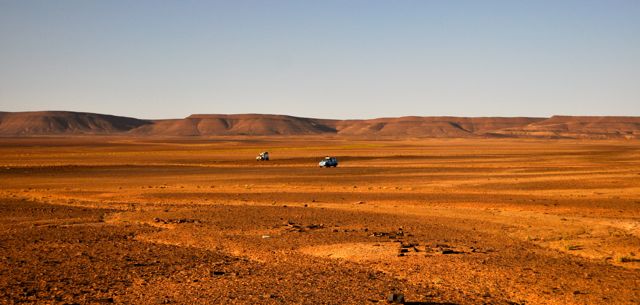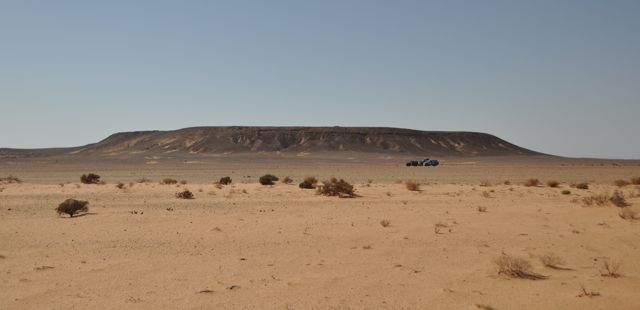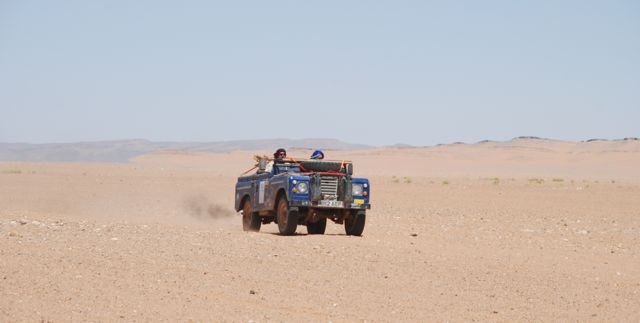 Lunch break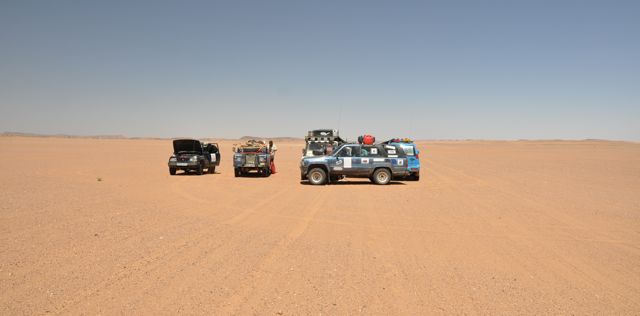 Stuck in sand … again.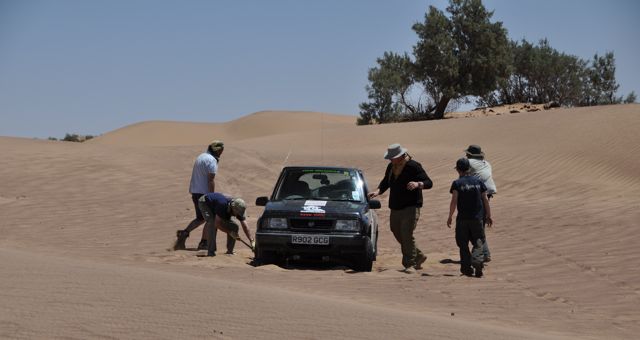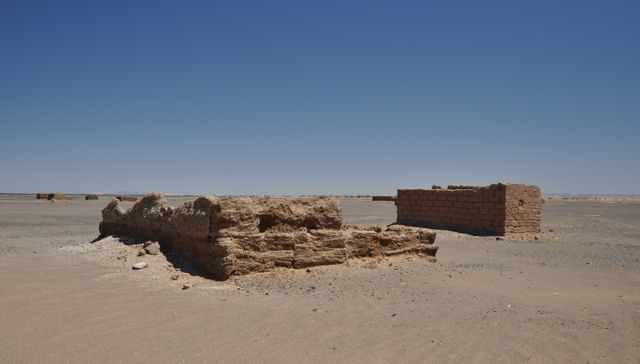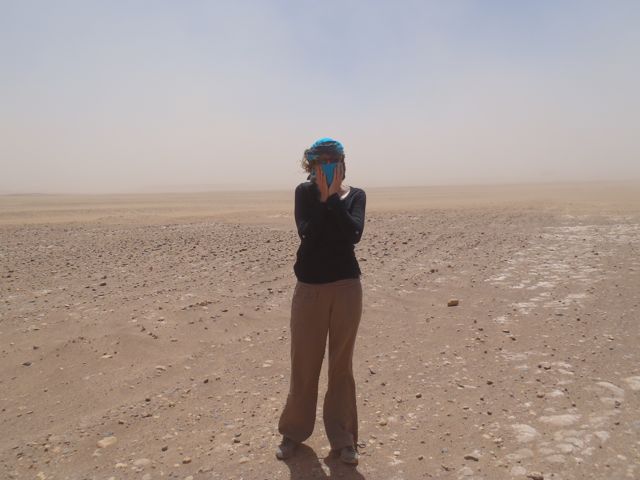 Sand Storms!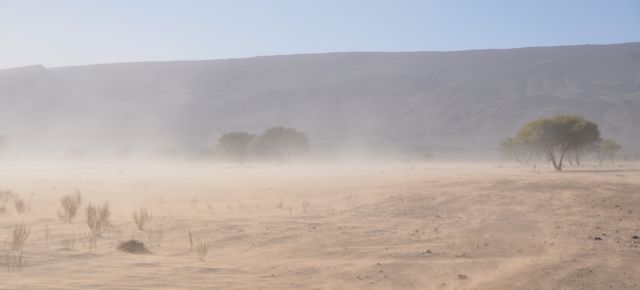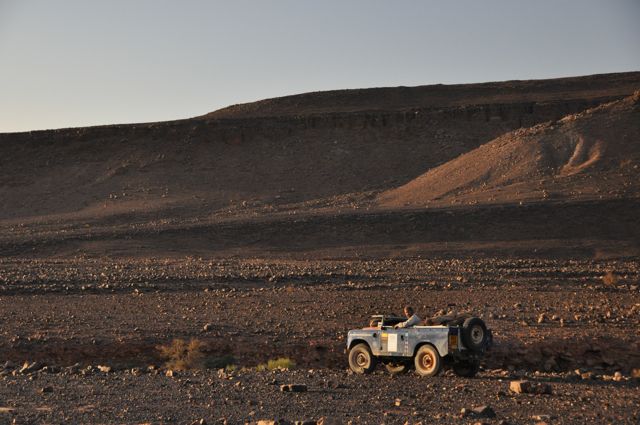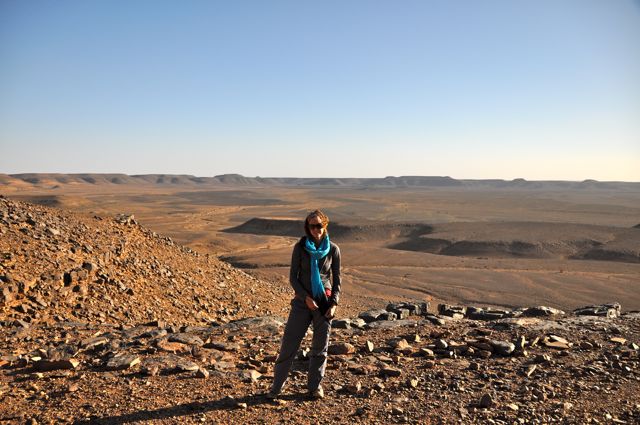 Desert Oasis

Sunset on Day 7 of Dakhla Challenge (this photo credited to Gordon Downie)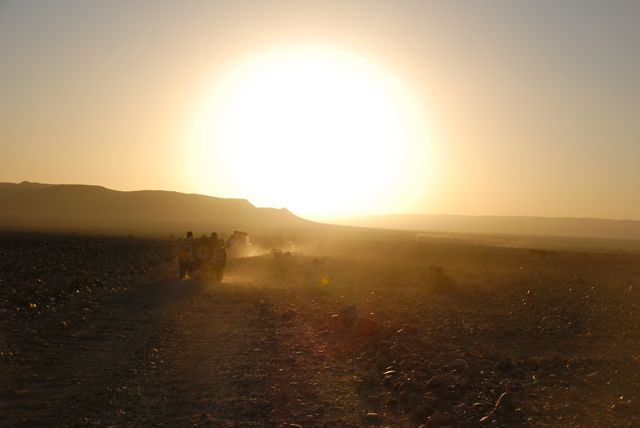 To see more photos of Day 7  on Route MS6 CLICK HERE.
Tags: 4x4, dakhla challenge, desert, Morocco, offroad