Africa
,
Dakhla Challenge
,
Morocco
— By
Kelly
on May 31, 2012 5:04 AM
"No No No" said the Berber woman's index finger she shook in disapproval before pointed in the direction our cars were facing. We had only driven a few kilometers from where we had slept on the side of the mountain the night prior when we came to a halt at two large boulders blocking our intended path. The track looked as if it had not been driven on in a very long time. A few of the guys hiked further to see what other obstacles we might encounter ahead if were even able to make it over the rocks. The rest of us deliberated how to best conquer the challenging terrain. Our goal for the day was to head toward Anif where the MH5 join the MS4.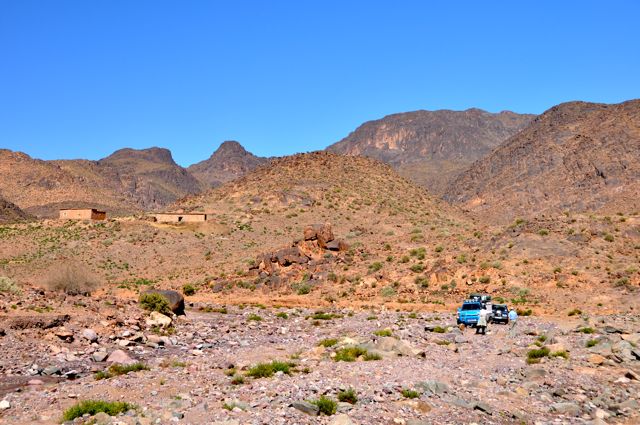 The woman did not speak English or French and made no attempt to speak in her native tongue which I assume was Berber. We communicated instead with our body language and smiles. She was insistent with her warning, pointing us instead in another direction while nodding her head yes. We had not considered this path as an option, but I thought we should, after all we were practically in this woman's front yard so she should know best.
The longer we lingered in indecision, the worse I felt for being there. Who were we really to go driving through a foreign country and other peoples land. We were getting alot out of our offroad adventure … fun, excitement, explorations; but what was in it for the people who's land we crossed in our big offroad vehibles? We did not come bearing gifts, a fact that I would regret over and over again with each encounter of children raising a bare foot asking for shoes, or a woman rubbing her babies dirty head asking for shampoo. I felt bad. I regretted that I had not thought to bring items these people might need. I did take note of the fact that most men would ask us for cigarettes while the women would always ask for items for the children. Go figure.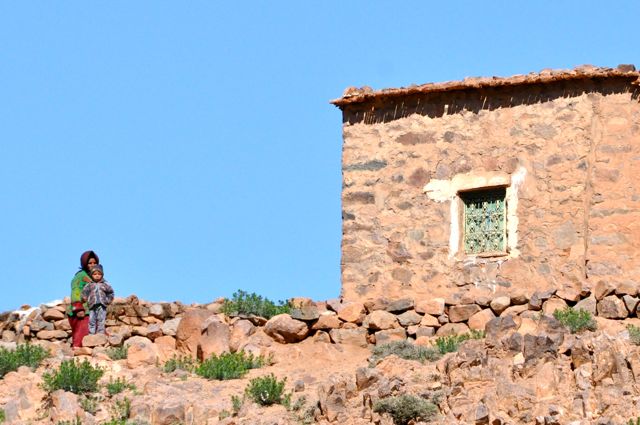 I wanted to help these people, but our resources were limited.  I gave away our last package of precious baby wipes to a woman with a small baby cradled in her arms. I wanted so much to give back to these communities, but I was ill prepared to do so.
I told Thomas that I wanted to come back to these same mountain villages again, but next time bring extra items like sleeping bags, toiletries and clothing. I also want to take the route much slower next time and spend time in the villages and get to know the people and the culture that I was only getting to experience slightly given the amount of time we spent inside our cars.
The Berber woman was a mother to four small children. Her son hid under her jelaba, and two young girls clung to her clothes as they peeked out from behind her with sweet curious smiles. Her newborn baby hung on her back inside a colorful cloth sling.
Having been somewhat scarred by the limpets a few days earlier, we were all somewhat apprehensive of children in the area. I would learn on this day, that the poorest of people, those who need the most, do not beg in Morocco. The woman and her children stood quietly near our car. They did not ask for "bonbons" or "stylos". The woman sincerely wanted to help us find our way.
We decided to follow her advice and take the alternate route. I wanted to show thanks for her help, which probably saved us hours of hard work that might have led to a dead end. I had read somewhere that if you do want to give a gift, you should always give to the parent and allow them to give to their child as they should be viewed as the provider and giving directly to a child would be disrespectful to the parent. I gave her four fruit & nut bars and four oranges. She nodded and smiled her appreciation and immediately distributed to each child.
James discovered a few toothbrushes he saved from a hotel and gave to the oldest daughter. It appeared she did not know how to use the toothbrush, but watched James intently as he brush his teeth and mimics his every move. When he spit she would spit. She brushed her teeth for a really long time. It was one of the sweetest moments of the Dakhla Challenge.
The alternate route was very challenging as well, but we did make it out of the basin and were in Anif by lunchtime.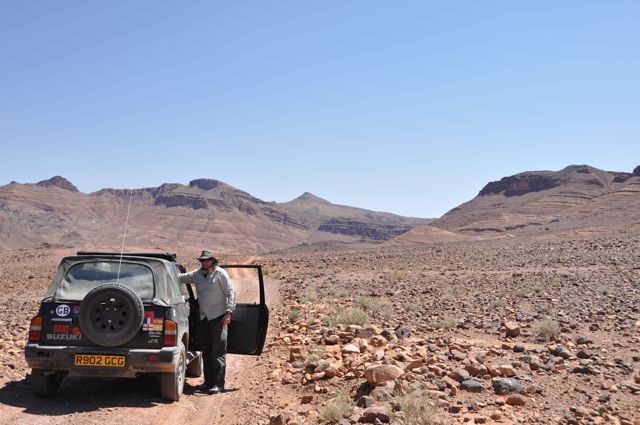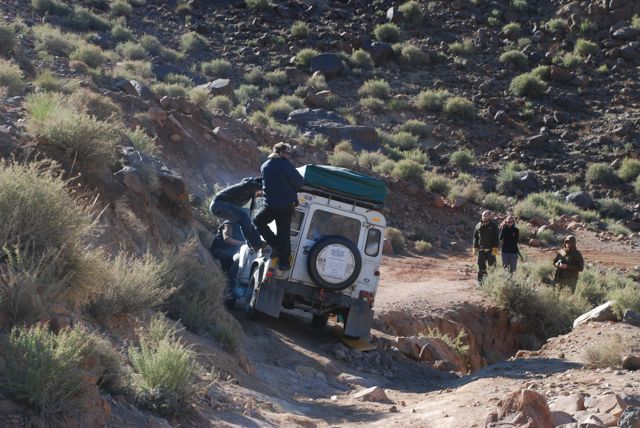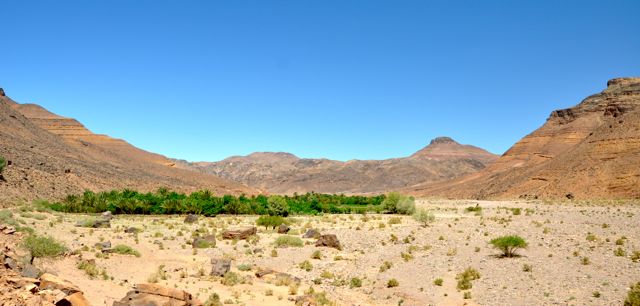 We all decided to buy Arabic head scarfs, which would prove very handy in the desert.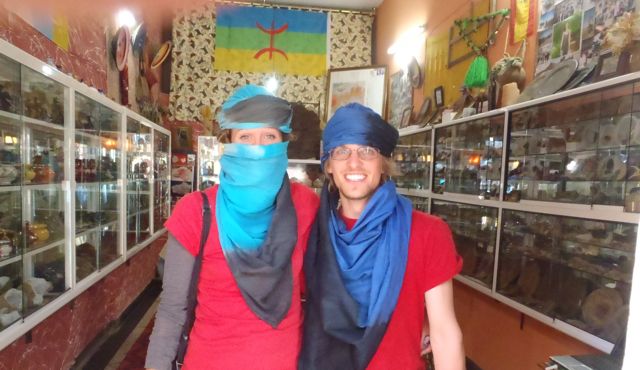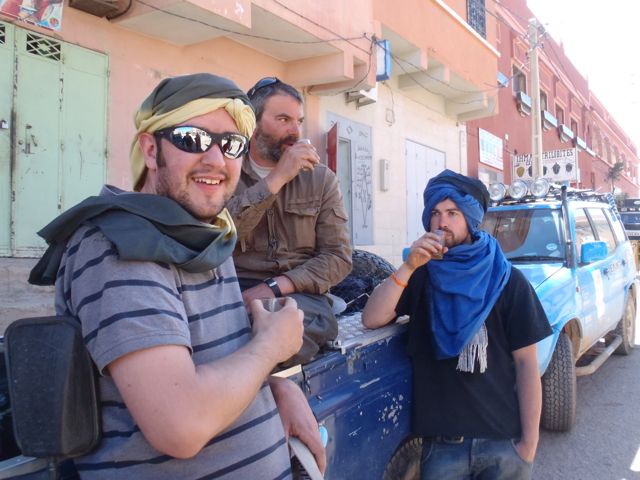 As night fell we decided to wild camp near Fezzou on the MS4 route. It seemed as if we were the only people for miles in a vast empty desert. I love camping in the middle of nowhere!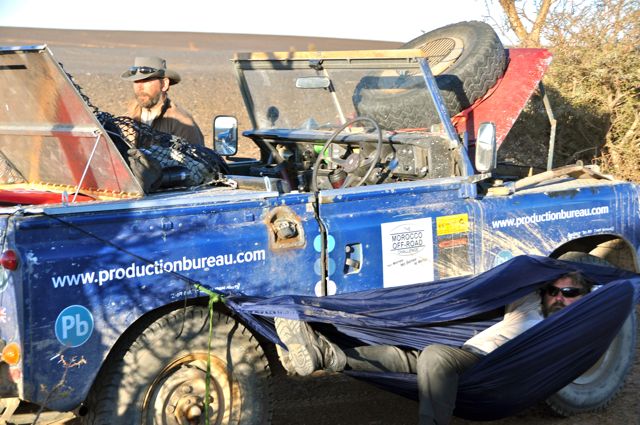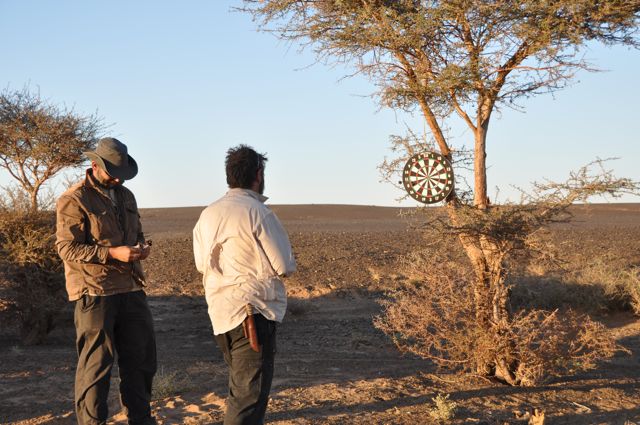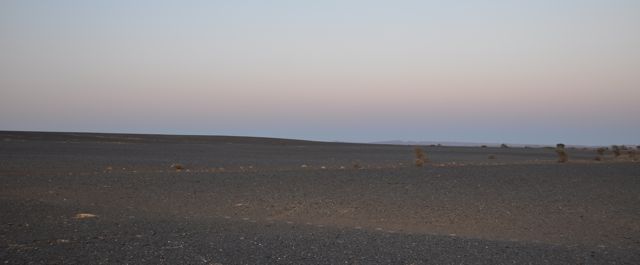 To see more photos from Day 6 of the Dakhla Challenge CLICK HERE.
Tags: 4x4, Atlas Mountains, Berber Village, dakhla challenge, Honey Badger, Morocco, offroad