Africa
,
Dakhla Challenge
,
Morocco
— By
Kelly
on May 24, 2012 1:23 AM
The weather in Morocco proved to be as varying as the diverse terrain we transversed slowly.  Snow was falling on the High Atlas Mountains when we departed Imilchil on a surprisingly cold morning … day 5 of the Dakhla Challenge.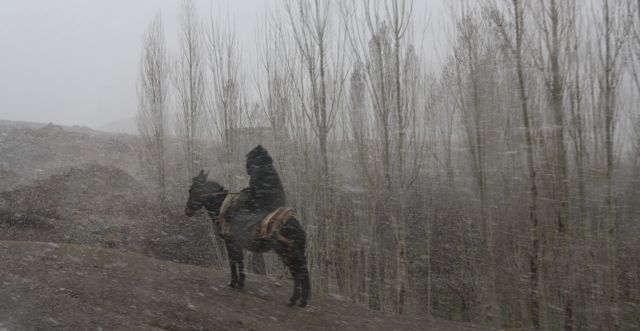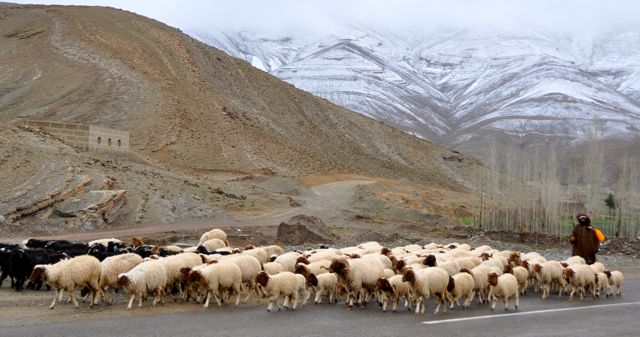 I put on my fleece, wishing I had a wool jeleba to keep me warm. The long flowing hooded garmets are worn by men and women in cities and villages throughout Morocco to protect against the harsh climate where strong wind, snow, sun, and sandstorms  are the norm.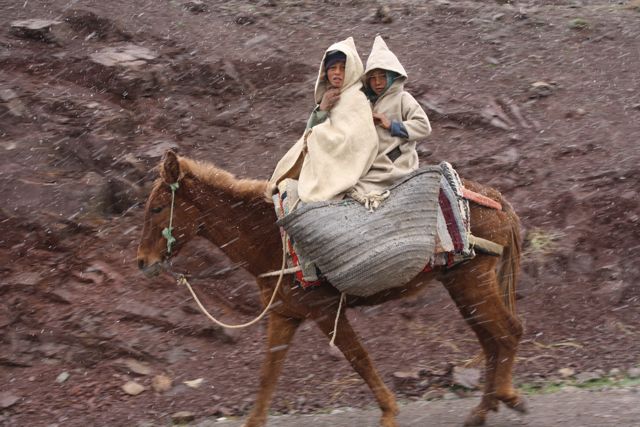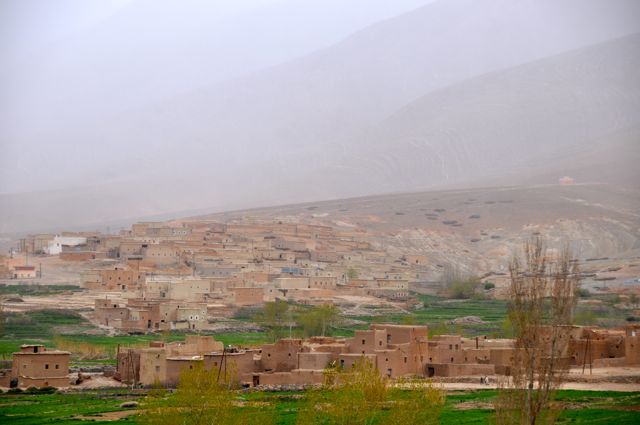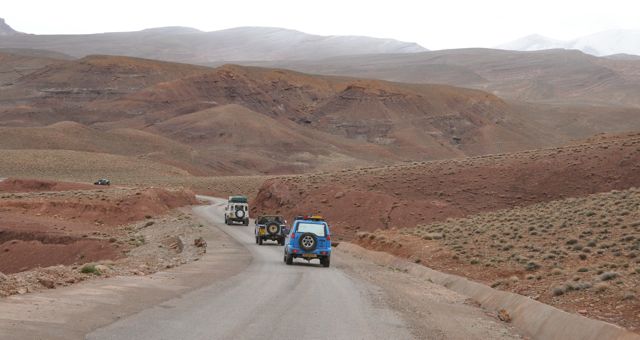 By mid-day a brilliant blue sky with fluffy cumulus clouds floated above the dusty red hot desert. I peeled off my wool socks and several layers of clothes. The scenery continued to change abruptly from rocky mountains, to dusty deserts, to palm ladden oasis villages. The colors of the land varied in shades of grey, brown, red, and green. We never knew what to expect around the bend, and I loved being constantly surprised.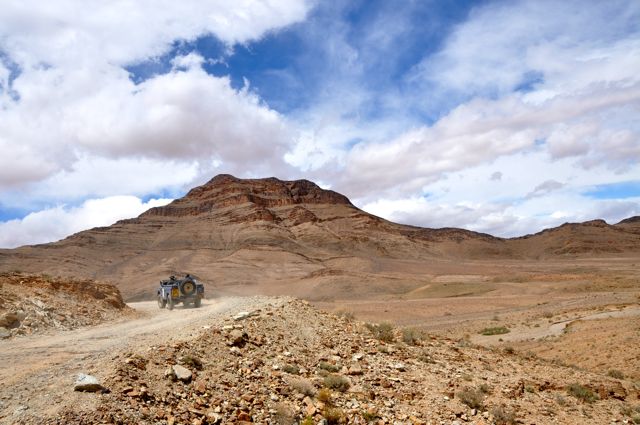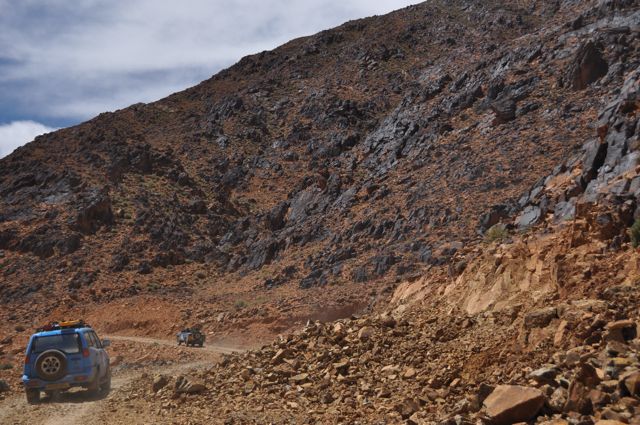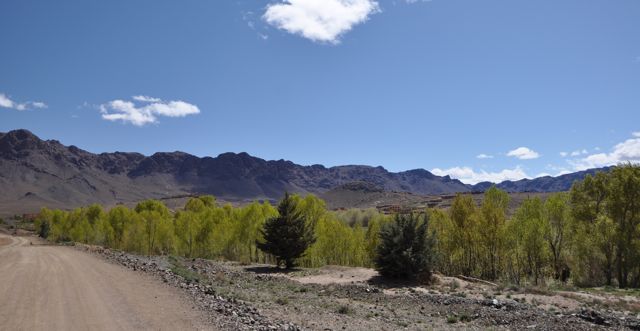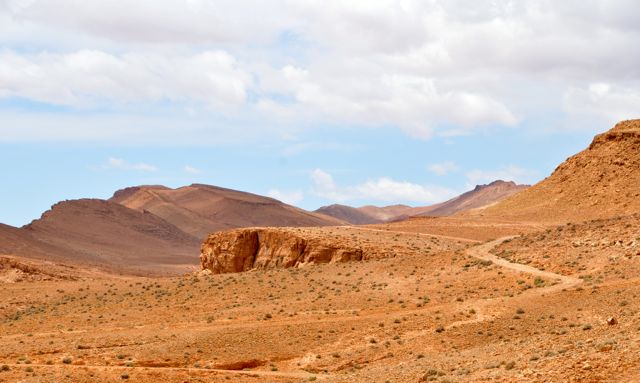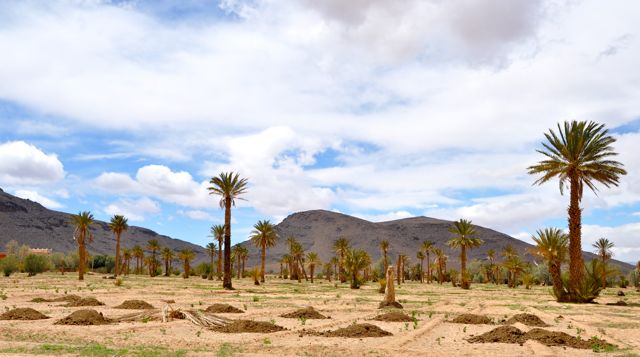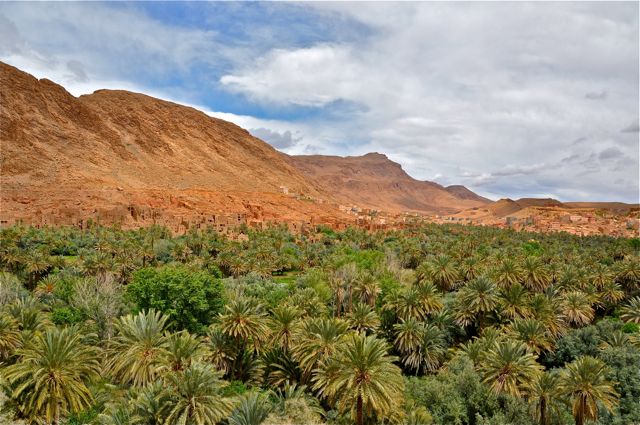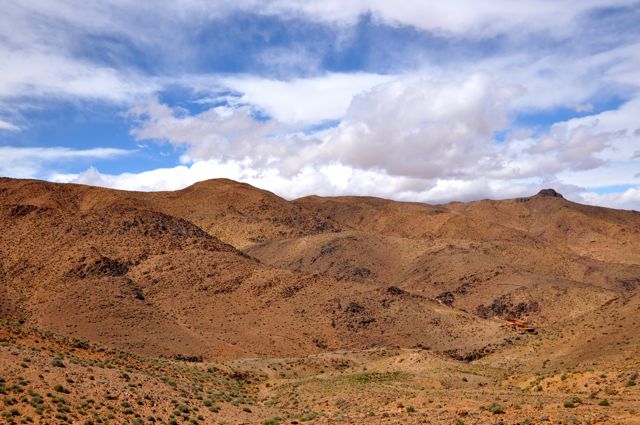 We passed herds of camels and overloaded donkeys.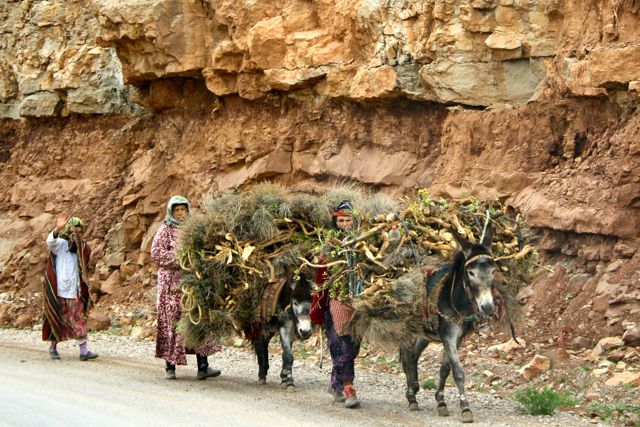 We drove through small Berber villages.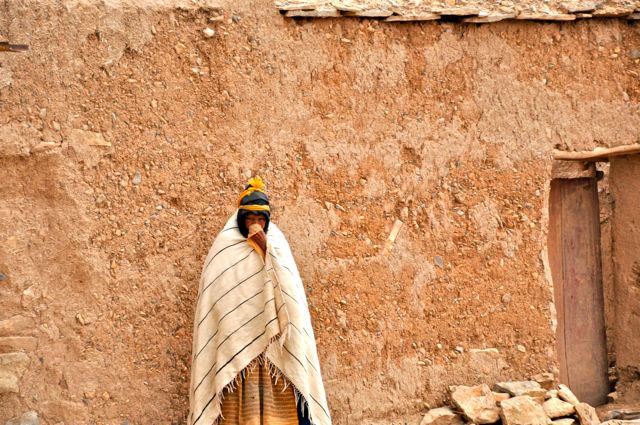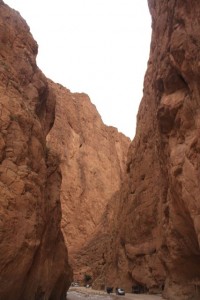 Part of the MH2 sadly had been turned into tarmac  to accommodate the bus loads of tourists we would encounter at Tudgra Gorge. It was shocking to see so many people after being isolated to our small group and the occasional limpet the days prior. This was the first and last time we would see tourists, as we were most always way off the tourist track.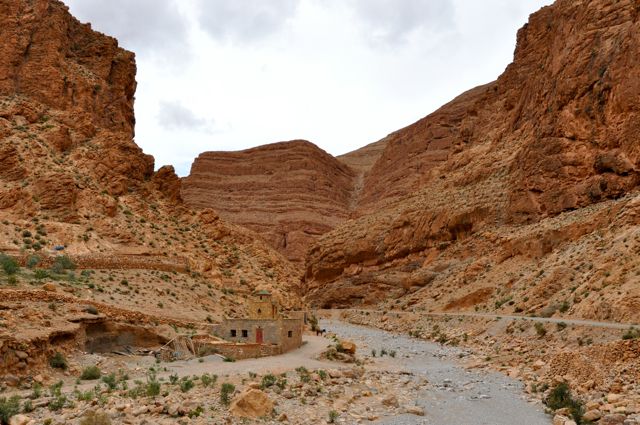 In my memory this day was rockier and bumpier than all the rest. Perhaps not the best day for me to try my hand at offroading with a manual transmission given it was only my third day driving a stick. But I wanted in on the fun and Thomas encouraged me to jump in the drivers seat. The guys helped lead me around and over giant rocks and narrow passes. I stalled a few times, but shifted into low range which allowed me to slowly make my up the steep rocky mountain.
Gordon said Honey Badger looked like a donkey as his ass bounced and swayed over the rocks as our shocks were long gone. I hit my head on the roof often, it was a very very bumpy but fun ride!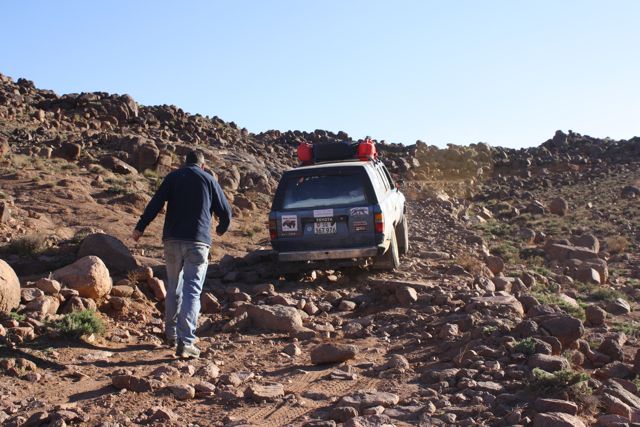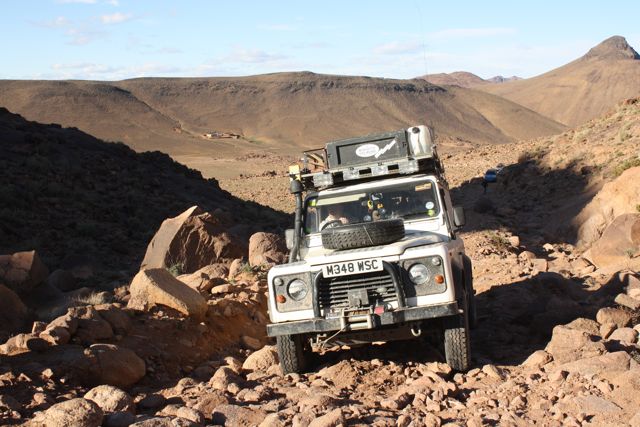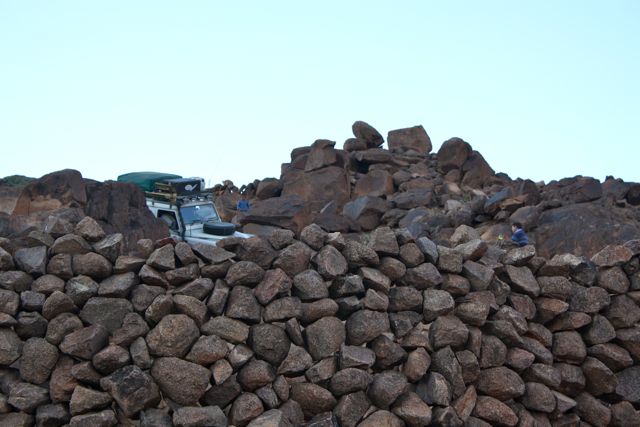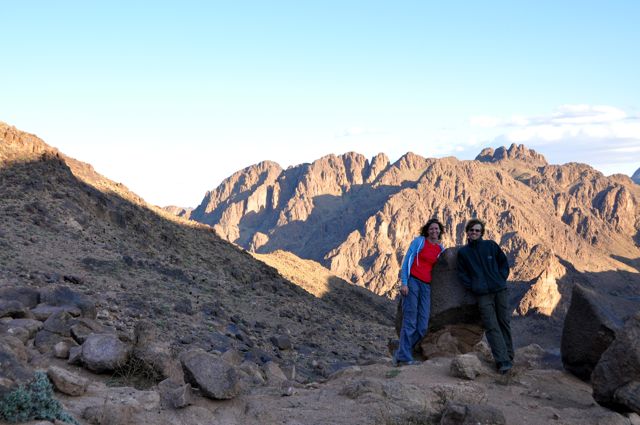 We reached the Tizi n Ouli pass at 1890 meters (6200 feet) and continued to slowly descend the mountain. We didn't make it very far when we encountered two German guys repairing a motorbike. They warned us of huge rocks ahead that were the cause of two broken oil pans.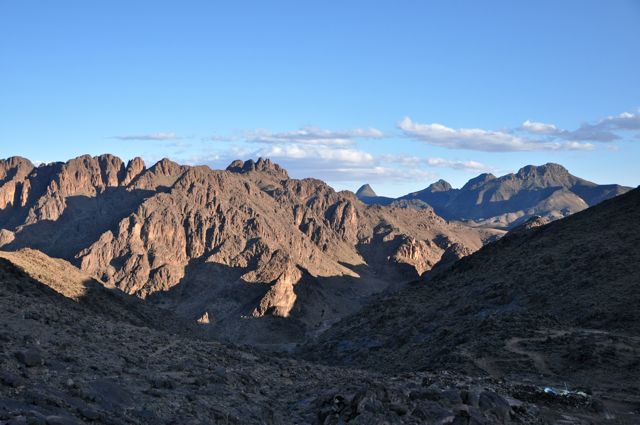 The sun lowered casting huge shadows across the mountains. I  shivered, putting back on my wool socks, layers, and fleece preparing for yet another very cold night. We decided it was best to set up camp on the side of the mountain and tackle more big rocks in the light of day.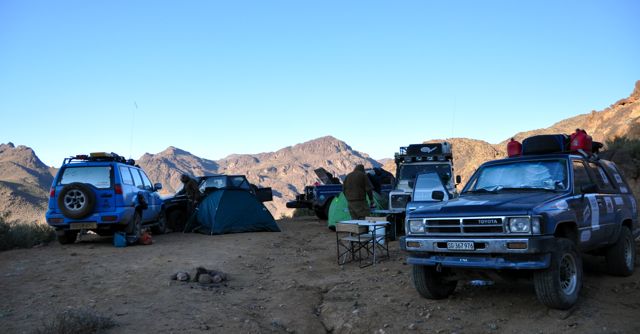 To see more photos of Day 5 of the Dakhla Challenge CLICK HERE.
Tags: 4WD, 4x4, Atlas Mountains, dakhla challenge, Morocco, offroad