Kitesurfing
,
South Pacific
,
South Pacific Sailing
,
Tonga
— By
Kelly
on June 15, 2011 11:22 AM
We spent the first evening on Uoleva swaying in our hammock, happy to have finally found the deserted tropical island we had daydreamed about for months.
After a rainy week in Neiafu, we headed south via the local ferry to the Ha'apai – a group of 51 low coral and 2 volcanic islands.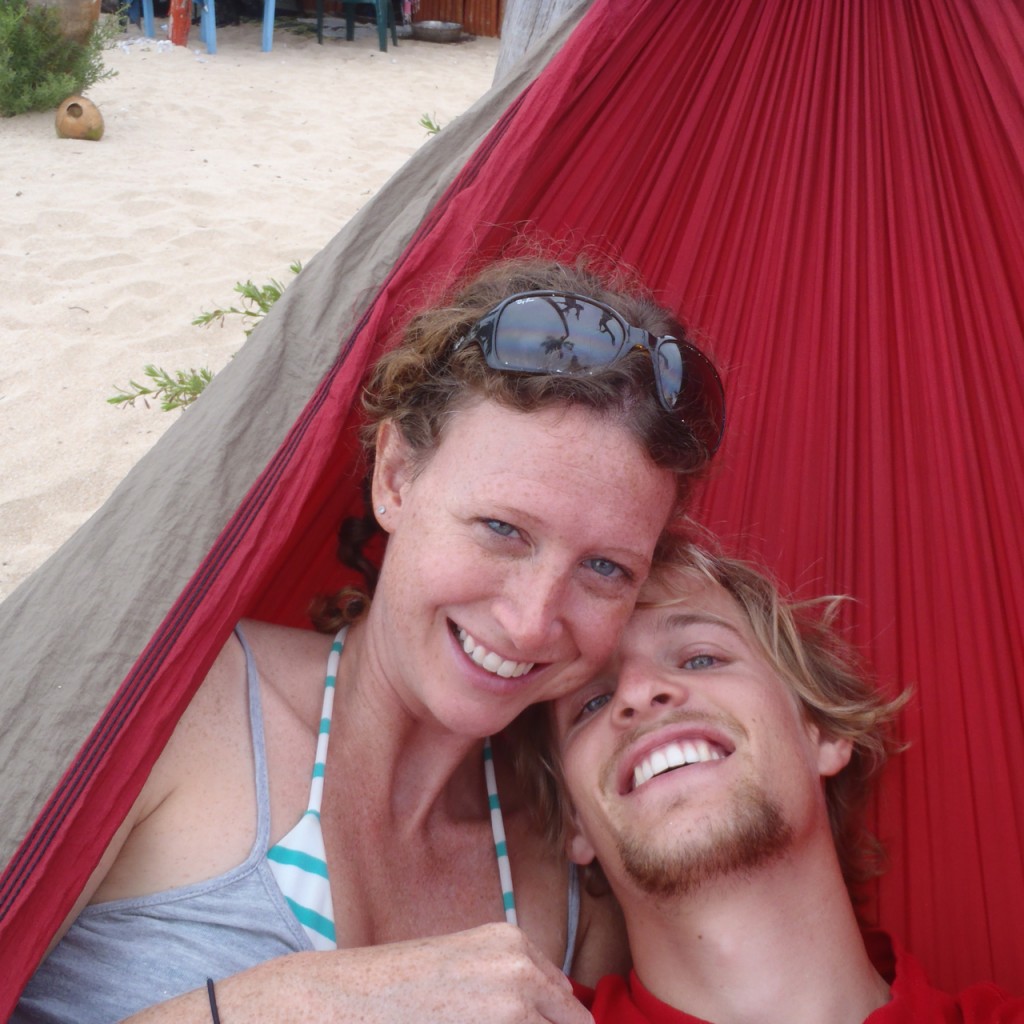 We were sure to board the new ferry, Otuoangaofo, after hearing horror stories about the old ferry Pulupukii, which can be identified by the boats obvious tilt – a result of repairing a hole by filling it with cement. We arrived on the island of Lifuka at 3 am. unsure of where we would be spending the night. We wandered toward the light of a guest house that conveniently left keys in the locks of available rooms.
In the morning we happily awoke to sunshine and were eager to find our way to Uoleva Island, located 1.5km south of Lifuka where we hoped to find a good kitesurfing spot. It is possible to walk to the island at low tide, but our heavy kitesurfing gear required us to find a lift on a boat.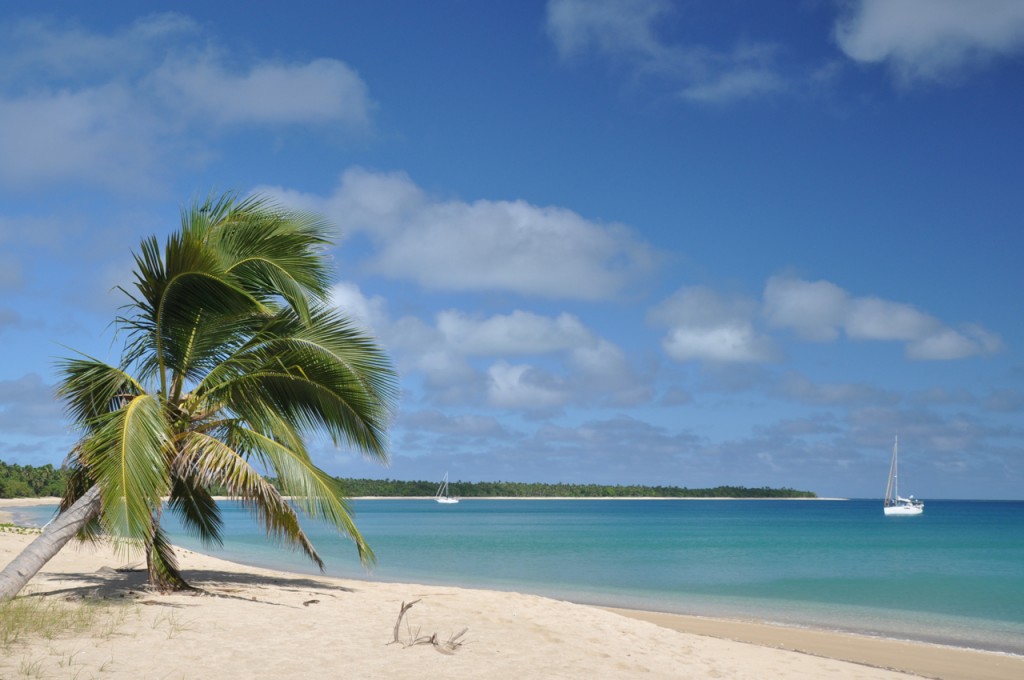 We decided to stay at Taiana's, a local "resort" consisting of three very rustic Tongan style huts located right on a beach that stretched on forever.
The owner, Kalafie, is a very sweet Tongan who despite having only one arm can splice open a coconut in record time. Thomas (aka my little monkey) loves to climb coconut trees despite the fact that he has a scar on his knee from a time he grabbed a brown leave and slid down a tree in Australia.
Kalafie greeted us with his sincere smile and great laugh showing us to our hut which cost us $45 TOP/day ($35 USD). The owners will happily cook for you at a cost of $7 for breakfast and $15 for dinner. Barely surviving on a shoestring budget we opted to buy groceries on the main land and pay the $10/day to use the kitchen.
While browsing the sparse shelves of the Chinese run grocery store looking confused as I held a bag of pasta in search of something to mix with it. A palange (westerner/foreigner) noticed me and offered to show us where we could buy veggies. He confirmed my theory that Peace Corp Volunteers are the nicest people in the world when he later found us at a cafe bringing with him a ziplock bag filled with fresh basil from his plant and a few other herbs to spice up our dinner.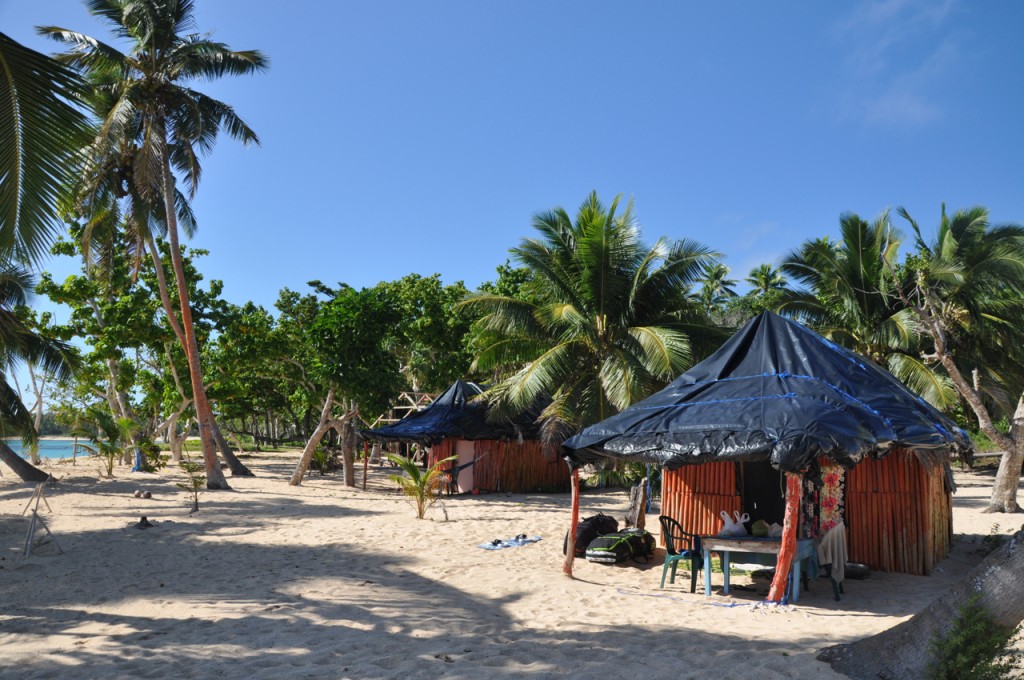 The huts were very rustic but we loved our traditional Tongan style hut. To enjoy the beautiful beaches of Ha'apai you must be willing to forgo modern conveniences like electricity, hot water, etc. unless you are willing to pay alot of money to stay on the one very expensive resort found on Foa Island. We wished we had brought a tent with us to have been able to save money and stay closer to the kitesurfing spot on the island.
We did quite enjoy the deserted beach where we stayed as we literally had the beach completely to ourselves the first three days when the owner spent time with his family on the mainland. If only the roosters would have gone away, the beach would have been completely silent except for the sound of crashing waves only 30 meters from our hut. It was still dark out when the roosters would scream their
"cocka dooda doo (which Thomas informed me actually sounds like "guegeruegue" in Switzerland). We spent one morning amusing ourselves with the apparent difference in the noises farm animals make around the world. I still don't believe that frogs "quack" in Switzerland and "ribbit" in the states.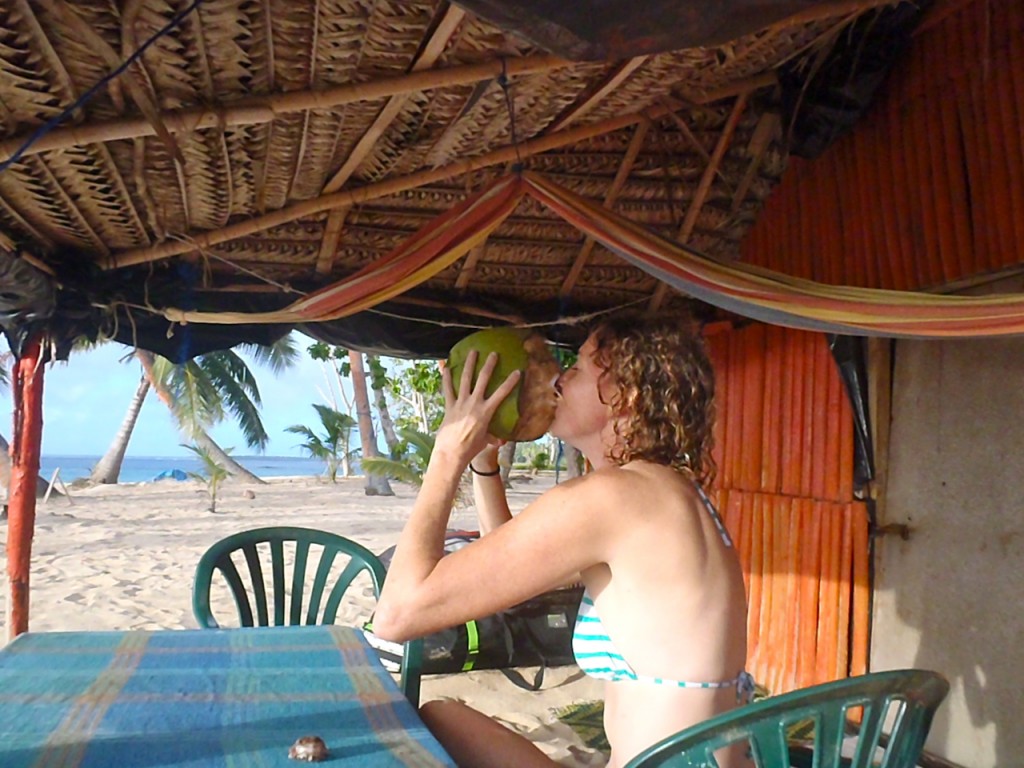 Like most small towns, there is always local drama and we were quite amused to hear the tales of rivalry and literal fighting between with the owner of the neighboring Captain Cook Resort.
We heard that the wind was strong in between the two islands and were excited to check out a new kitesurfing spot. A good kiting spot must also be easily accessible, and after walking over an hour in very soft sand and intense heat  with our heavy kitegear we were not sure how great this spot was after all.
When we arrived at the point we were greeted with strong winds, that blew consistently all day at about 25 knots allowing us to use our smaller kites.
We set up my hammock in the middle of the mangroves and spent the entire day kiting until we were totally exhausted.
The winds blow from the southeast directly onshore the eastern side of the island which can be quite challenging for beginners who struggle to go upwind. My first ride I flew my kite too low and ended up crashing it in a mangrove tree. Thankfully it wasn't damaged but the fear of having it happen again gave me extra strength to dig my heels in harder and I succeeded in staying upwind the rest of the afternoon which was an improvement for me. It was also important not to kite past the end of the point as you would then be in open ocean with an offshore wind blowing dangerously out to sea.
An American couple showed up at the resort on our fourth day and were very interested in watching us kite. They were kind enough to help us carry our kitegear and we decided to cut through the forest and check out another beach south of the point on the east side of the island. Two of their Tongan friends also joined us, Sophie with a machete in hand to slice through the bush and crack open coconuts along the way. As murphy's law has it the wind was much lighter at this spot than at the point  and we hadn't bothered bringing our bigger kites making for a much harder kiting session that wasn't much fun.
The beach was absolutely gorgeous and the water crystal clear.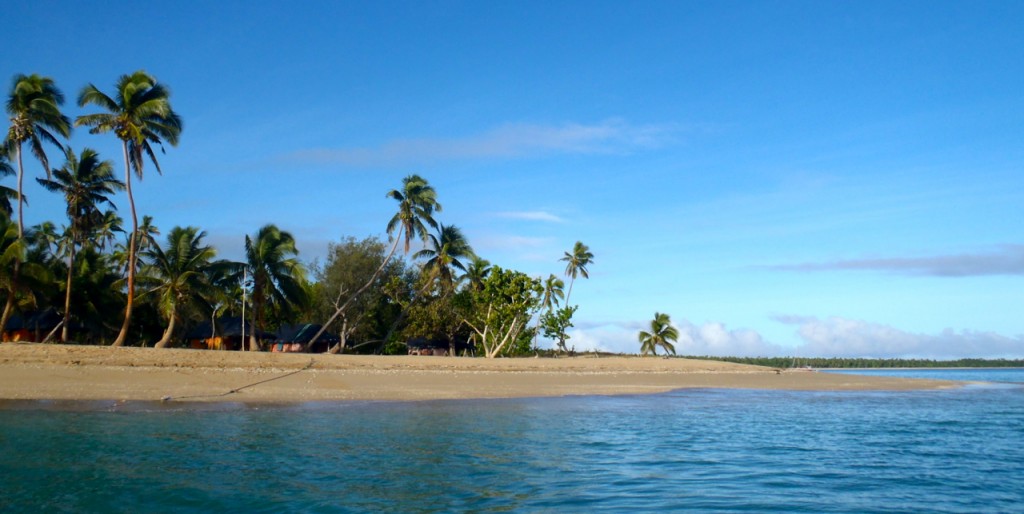 The Americans had became friends with a local family and we had the pleasure of meeting Carlo and Sophie who gave me a little insight in the culture I am having a hard time understanding thus far. I came to understand the generosity of Tongans, most of who are very poor and have very little possessions of their own. Carlo literally offered me the clothes off her back when I complimented her pretty sarong she wore as a skirt.
In Tongan culture if someone tells you they like something you own it is customary to offer the item to the other person. In learning this I joked with Carlo telling her how much I dislike her pretty skirt and absolutely hated her pretty blue top. It is also customary to give to another whatever they ask for whether it be a dollar or food. Carlo is a very smart girl and we learned that she stands far away from the bananas she sells at the market as she doesn't want her friends to realize she is working as they would ask her for money if they thought she had any. When her friends ask her why she is there, she tells them her job is to watch the people pass by.
She would later fascinate us as we sat around a fire on the beach watching  her catch a crab in the sand and successfully push it trapped in the sand across the beach to avoid being pinched.
We had to leave the Ha'apai sooner than we would have liked as the ferry back to Vava'u only departs once a week and he had a boat to catch to Fiji!
To see more photos of Ha'apai Islands CLICK HERE.
Tags: beach, islands, kitesurfing, south pacific, Tonga