Australia
,
Learned something new today
,
Switzerland
— By
Kelly
on December 22, 2010 12:26 PM
I love learning new recipes from around the world. My Swiss roommate taught me how to make butterzopf (braided bread) which is traditionally made every Sunday in Switzerland.
The bread turned out so good and we enjoyed with butter and apricot jam!
Make your own butterzopt as follows …
1. Mix ingredients bellow allow to sit a few minutes until bubbles form.
500 grams milk (not the same as mililiter as Thomas realized later …)
2 eggs
42 grams yeast
30 grams sugar
2. Add the rest of the ingredients below. Knead the dough for about 15 minutes, until the dough is smooth & elastic
1000 grams flour
200 grams butter
20 grams of salt
3. Cover the bowl with a damp cloth & allow to rise until doubled in size, about 1 hour.
4. Cut the dough in half & roll into 2 long ropes about 24″ long, thicker in the middle than the ends.
5. Braid into a braid as follows:
Place one of the ropes horizontally, & the other on top of it in a vertical orientation, as shown below.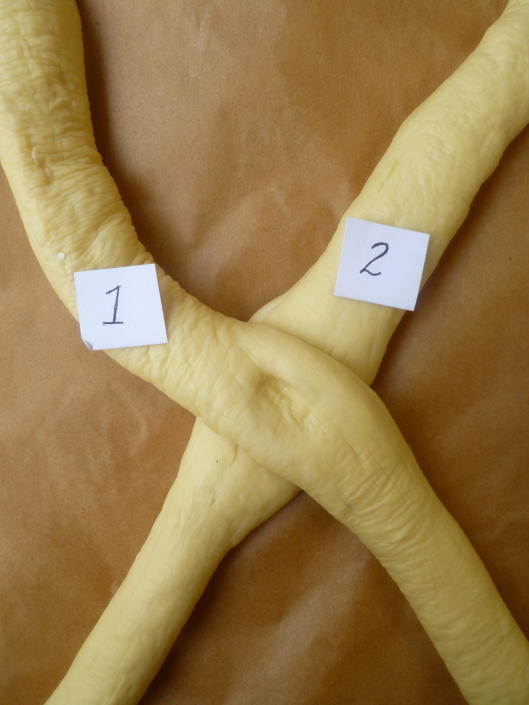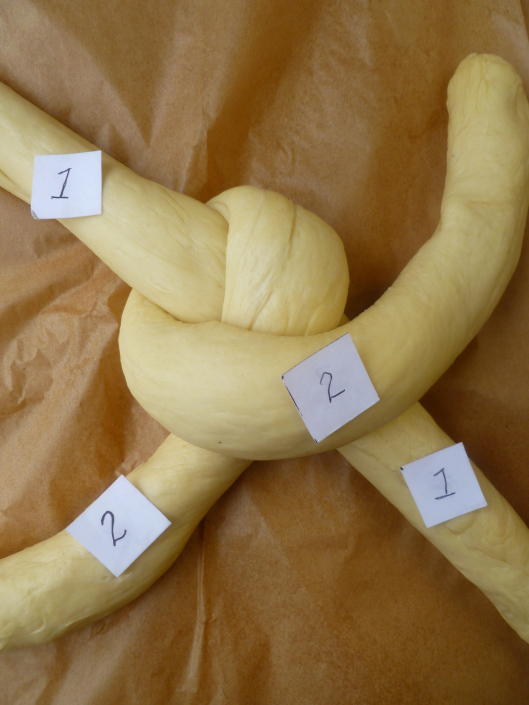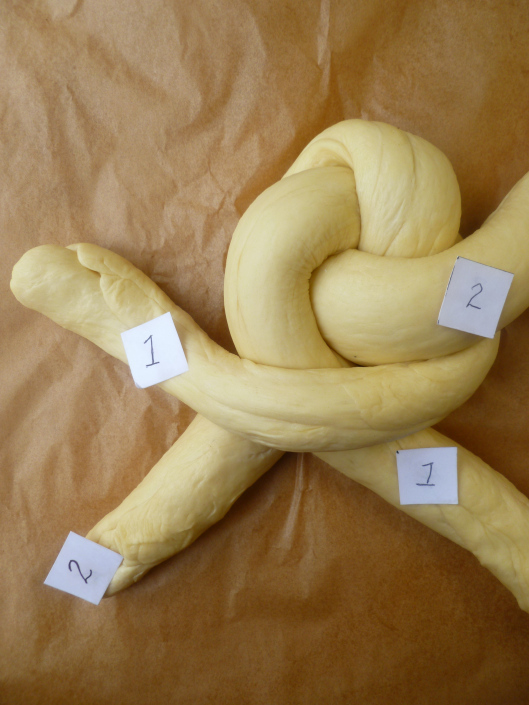 Continuing, look for the bottom-most strand closest to the table, and fold it over two strands.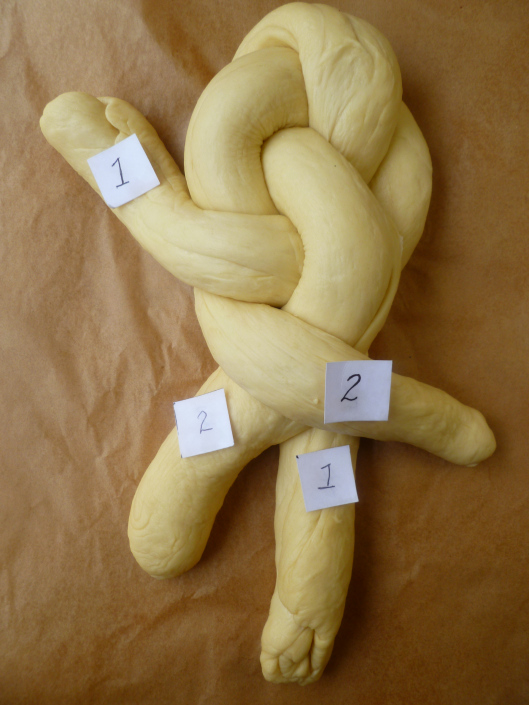 When there is hardly any dough left, press the strands together and tuck them under.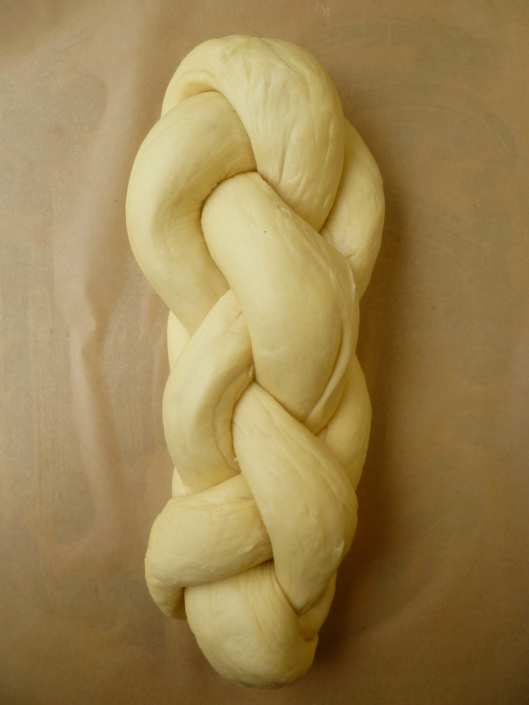 Push the two ends of the braid together a little bit to plump it up, & place on a floured baking sheet.
Allow  the braid to rise for about 20 minutes in a warm place, or until it looks a bit puffy.
Then, brush with the following mixture:  2 egg, 10 grams sugar, and a pinch of sugar.
Place into a preheated 400-degree F oven and cook for about 30 minutes.
ENJOY!
Tags: Lancelin, learned something new today, recipe, Switzerland, Western Australia