Cabo San Lucas
,
Mexico
,
North America
,
Photo of the week
— By
Kelly
on July 29, 2010 6:05 PM
Amazing photo of my fearless friend Dan free diving with a 40′ whale shark at Gordo Banks – Cabo San Lucas, Mexico. SO COOL!!!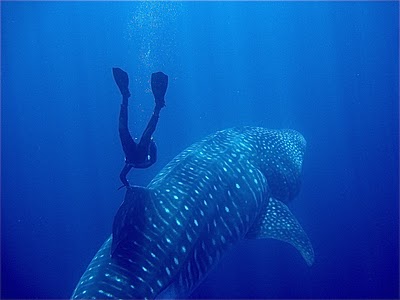 Photo by Enrique Martinez
Note to readers: While whale sharks are harmless creatures (they are known as "gentle giants" of the sea), you should be careful to never swim too close to the tail as it is large and powerful. And always remember to be respectful to their home and personal space while exploring the underwater world.
Tags: Cabo San Lucas, scuba diving