Belgium
,
Europe
— By
Kelly
on May 20, 2009 9:58 PM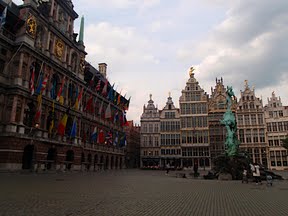 Several people had told us to check out the city of Antwerp while we were in Belgium. We spent a few days in the city one of which was a national holiday and as a result the town was lively with an outdoor concert and cafes full of people having a good time.
Rubens' House is one of the main reasons tourists visit Antwerp. This house is where the famous painter lived and produced 2500 paintings. Peter Paul Rubens was a 17th century Flemish painter best know for the "Rubens-like women": full figured ladies who enjoy life and are not bothered by their weight.
Curly girls in front of Rubens' House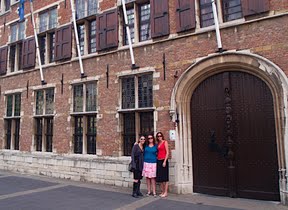 To see photos of Antwerp, Belgium CLICK HERE!
Tags: Antwerp, art, Belgium, Europe